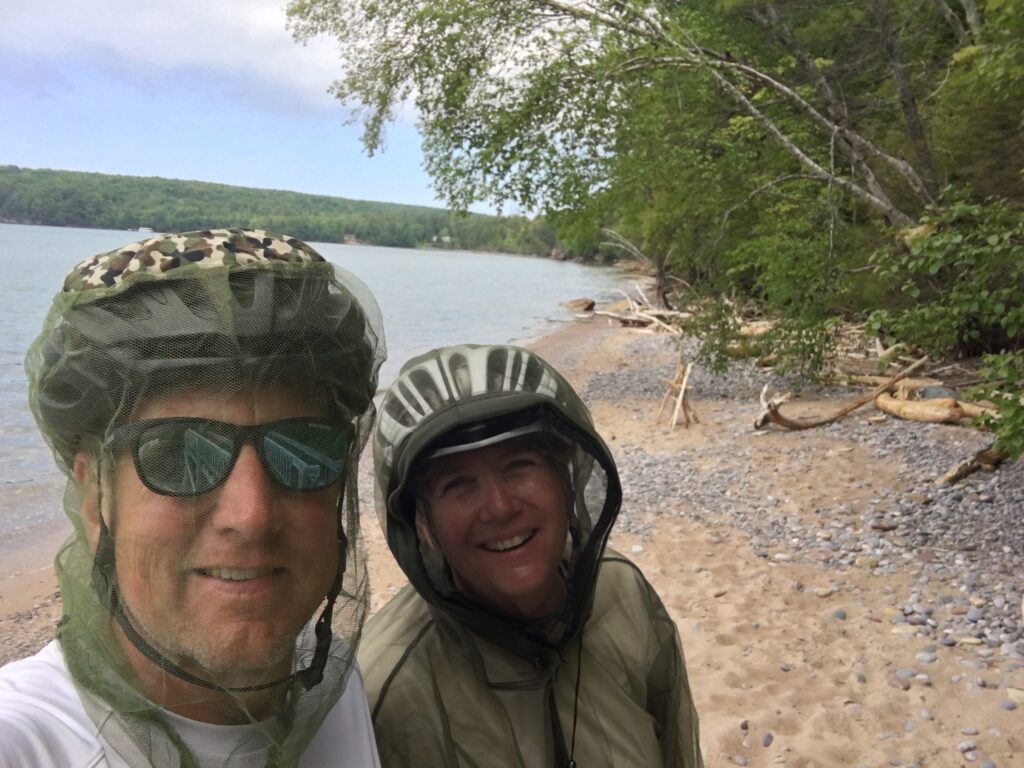 The Backstory
Like many in-their-50s couples we were in the peak of our careers – earnings, status, reputation. Kids were launched, but we were on a decline, caught in the game … both stressed and leading unhealthy lifestyles. On a mild Saturday afternoon outing, Eric stopped his road bike and laid down on the side of the trail, heart racing, unable to ride on. Diagnosis? Cardio myopathy due to AFIB. Treatment? Two ablations, several cardioverts, a multitude of medications and a serious lecture from Dr. Cole about weight loss, stress reduction and re-thinking that 90 mile a day DC beltway commute. In lockstep we committed to change our lives and embarked on a journey to retire from our identity jobs and be the creators of our next phase of life.
Our Approach
Whatever it takes to Pursue Yes!
The Now Story
Since pausing in June 2018, we sold a 3,000 sq ft family home, shed a basement, attic and garage full of possessions, bought a city condo, camped cross country in a vintage class A, traded for a fifth wheel, camped cross country through the height of Covid, then settled into a new home in Florida to reaquire a new set of possessions and think about NEXT.
The "Just Us" Wedding
Adventure is getting married on the steps of the Jefferson Memorial during Cherry Blossom season with no guests but the videographer and hundreds of tourists. Click on the button below to see a 6 minute music video of our adventurous day!
Meet Sheric
Eric is an engineer. Sheri mastered in marketing. Eric chose a career in the military while Sheri landed in financial services. Finding each other in our 40s, we've been blogging since our first Planes, Trains and Ferries Adventure in British Colombia in 2012, now turning our vacation-hobby into a full time Pursuit of Yes.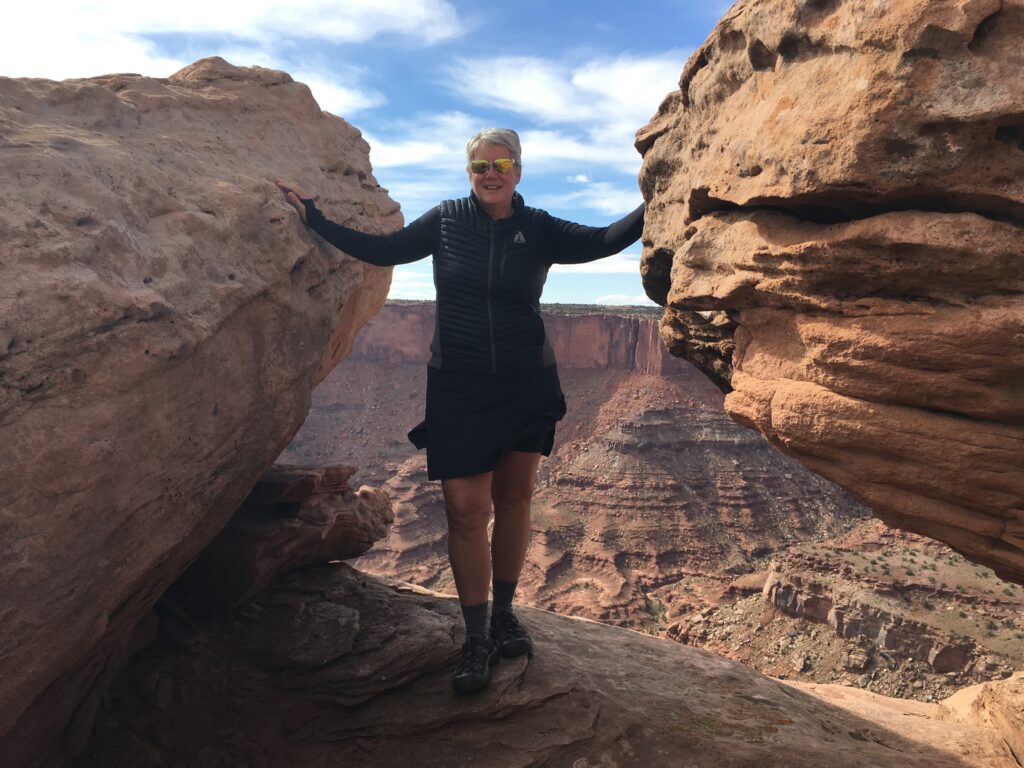 Sheri
Co-Founder
A Baltimore girl who still returns to the old neighborhood to get her hair done. A financial advisor, business manager, and corporate executive who traded the power suit for a bike skirt.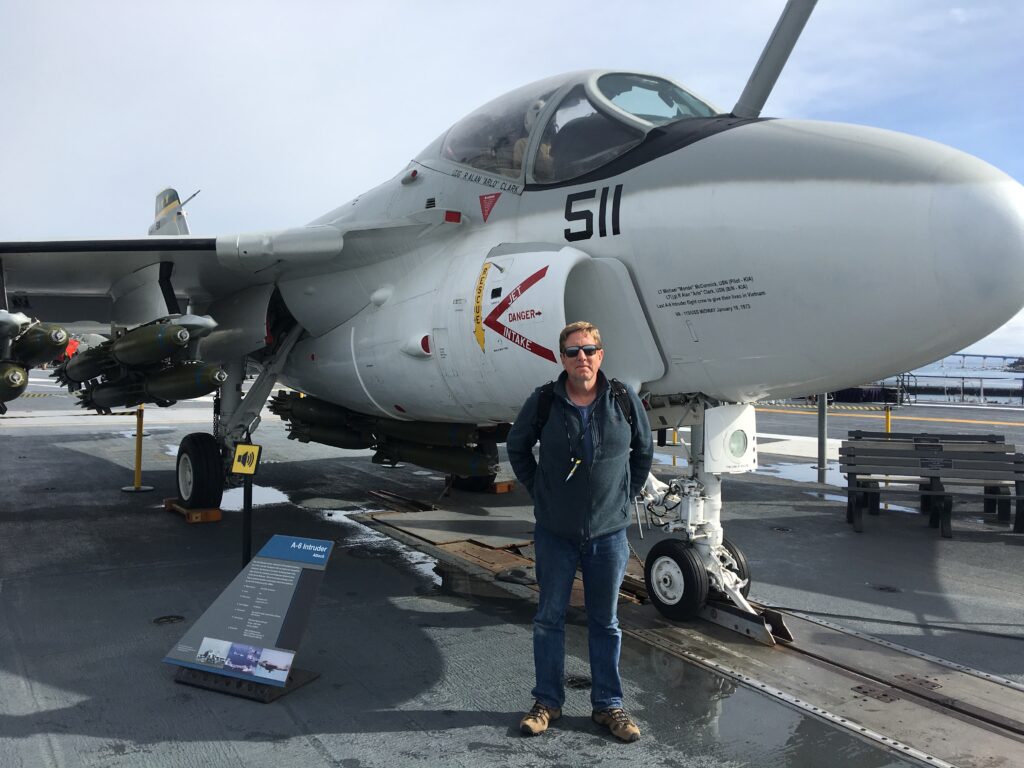 Eric
Co-Founder
A Philly boy who left the city of brotherly love to join the Navy. If you recognize the big-nosed 'beauty' in the background, you know what he did in the Navy. An aerospace engineer and college professor after the A-6E Intruder and he retired.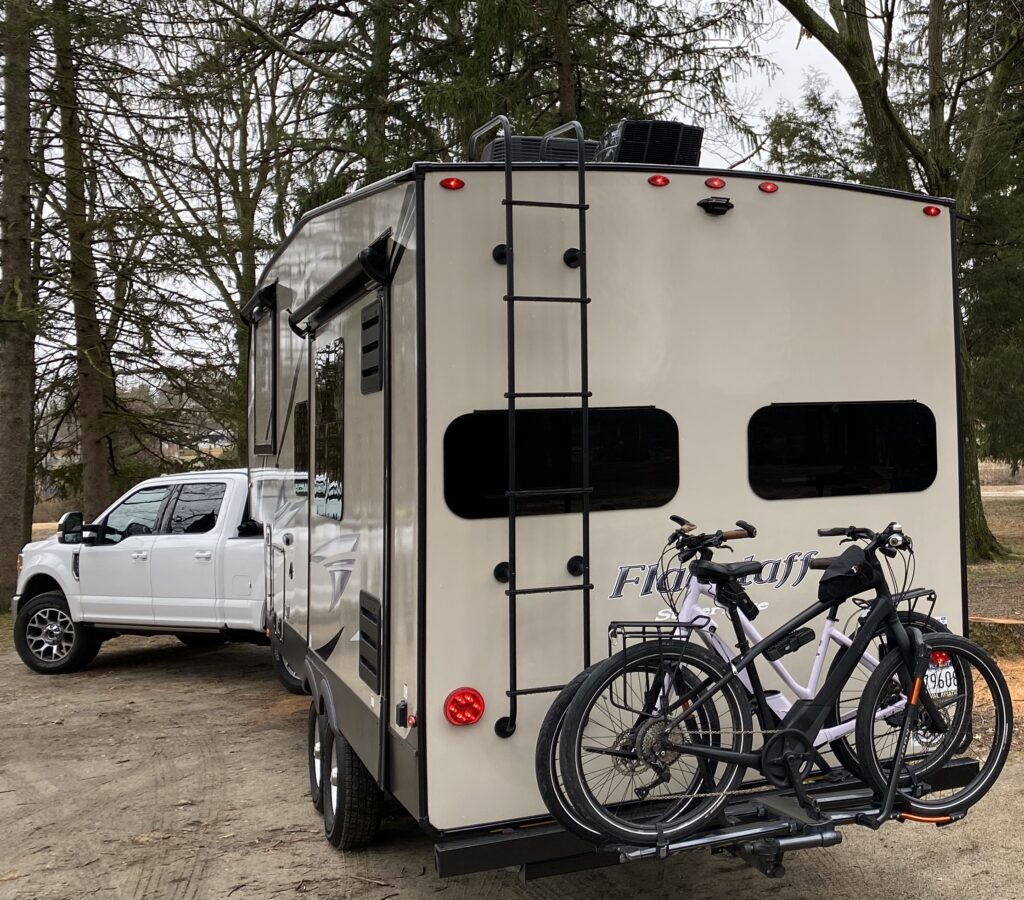 Co-Transportation and Lodging
A 2020 Ford Super Duty, 2020 Flagstaff 526RK, and two 2018 Specialized Turbo Como's with bags, baskets, and batteries.
What comes next…
It's a big world. Right now we are prepping for another multi-month RV around the USA. Stay tuned …