High cost with rapid depreciation, RVs may not be a wise financial investment but they can be a very smart purchase. In our 50s, our backpack tenting days are behind us as we make our way across America. Give us a queen sized bed, wifi, air conditioning, a refrigerator, a respite from bugs and rain. Heck, give us a fully equipped kitchen, flat screen TV and surround sound. We'll also take a hot shower that doubles as storage closet, bathroom and garage to haul all our gear.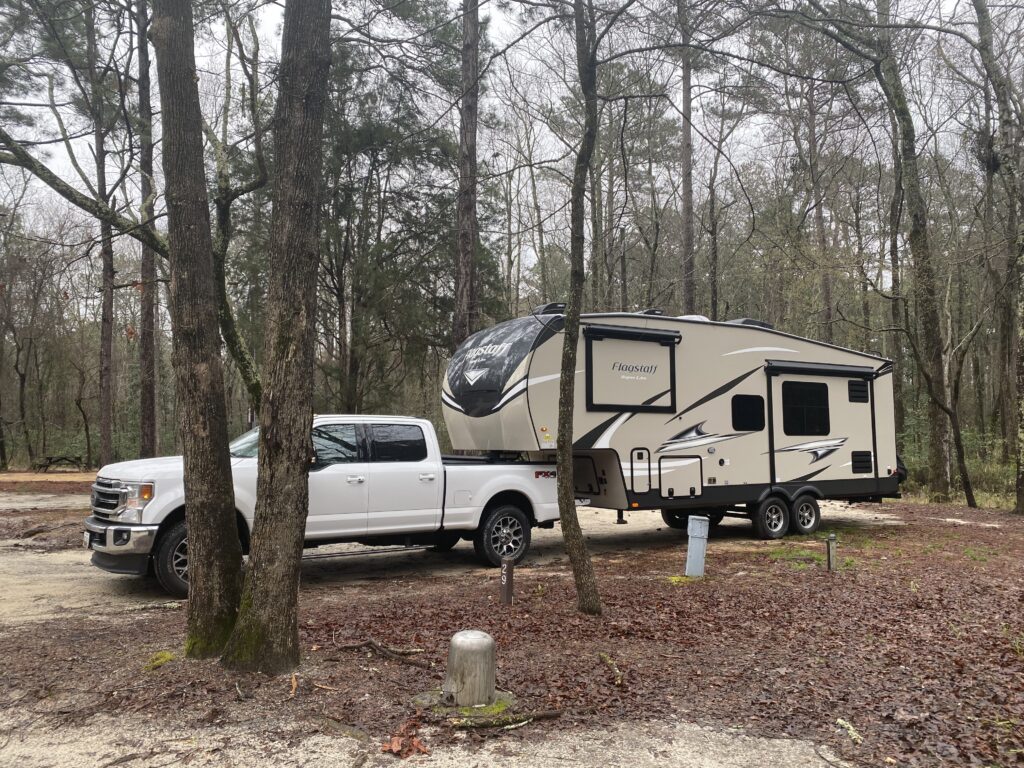 After tent camping in the Everglades, we returned home to find that Betty had drowned from a leaky roof. Too soaked to save, we made peace with our loss to set out to find a new adventure partner. We tried on many variations from light Towable to a Class A replacement landing on a small(ish) 5er pulled with a medium duty 4×4.
Previously
We began in a Class A which we modified, fixed, and did our best to keep running throughout the years. To read about adventures with Betty Write, our 2002 Fleetwood Pace Arrow 34W, click below.