The coronavirus may not be done with America, but Americans are done with the coronavirus. We know because we are camping across it in an RV during the summer of 2020. After sheltering for 11 weeks in hot-spot Louisiana we're heading into another hot-spot state, Washington, having just camped through the heart of the country this past month. Visiting Teddy Roosevelt and Glacier National Parks just at they're re-opening, passing through small towns and camping in their state and city parks along the way, we have gained a unique insight into the state of the union through the lens of America's summer pastimes. Often traveling with cable news broadcast on our truck's satellite radio, pundit's America feels disconnected from those of us living in rural America.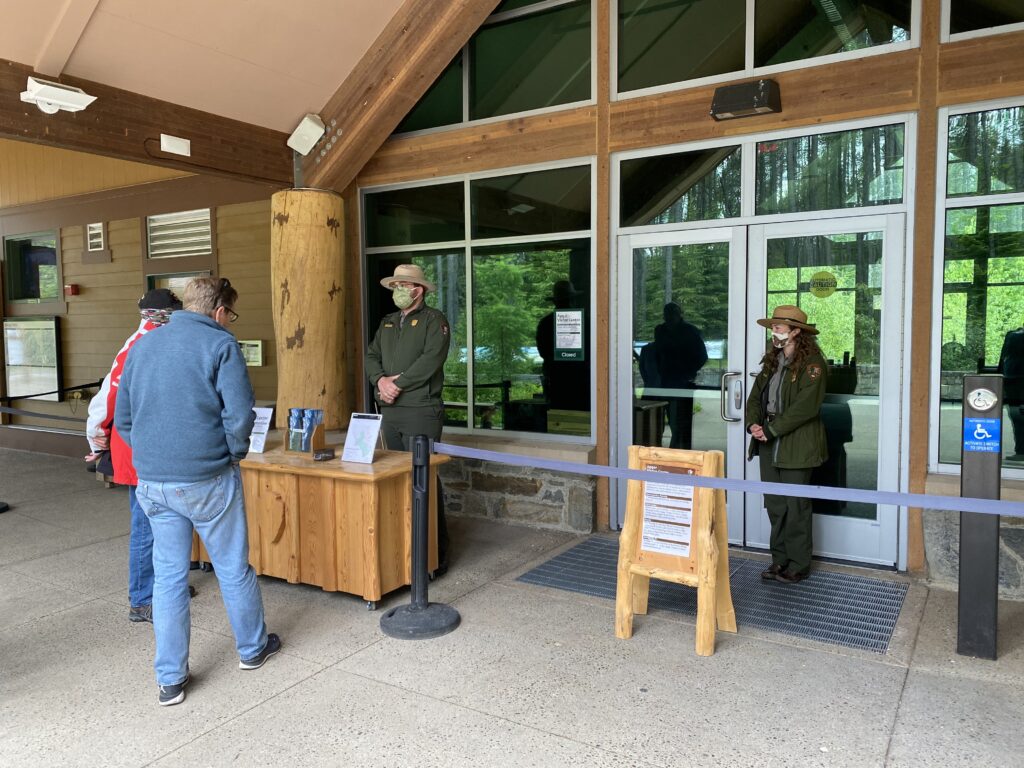 With the height-of-summer July 4th celebration just around the corner, the frenzy for Americans to leave the pandemic experience behind is palpable. The interstates are full of RVs large and small heading to all types of outdoor recreation sites. We have had to exercise our best scrambling skills to find camping accommodations in the various state and local park systems. The National Parks, each bizarrely their own autonomous COVID zone, are currently closed to camping. Masked rangers man tables outside of closed Visitor centers to pass out brochures and answer questions. Clearly at the bottom of the information food chain, they often ask us more questions about the status of other parks than we ask them as each park is independently dealing with the pandemic. Wanting to be helpful, they often conflate normal park operations with COVID response in non-sensical phrases in attempt to capture the current situation. In Glacier we heard, "We are not sure when the Going to the Sun Road will be fully open. There are avalanches and also the COVID. Maybe next weekend." We are not sure what to make of that.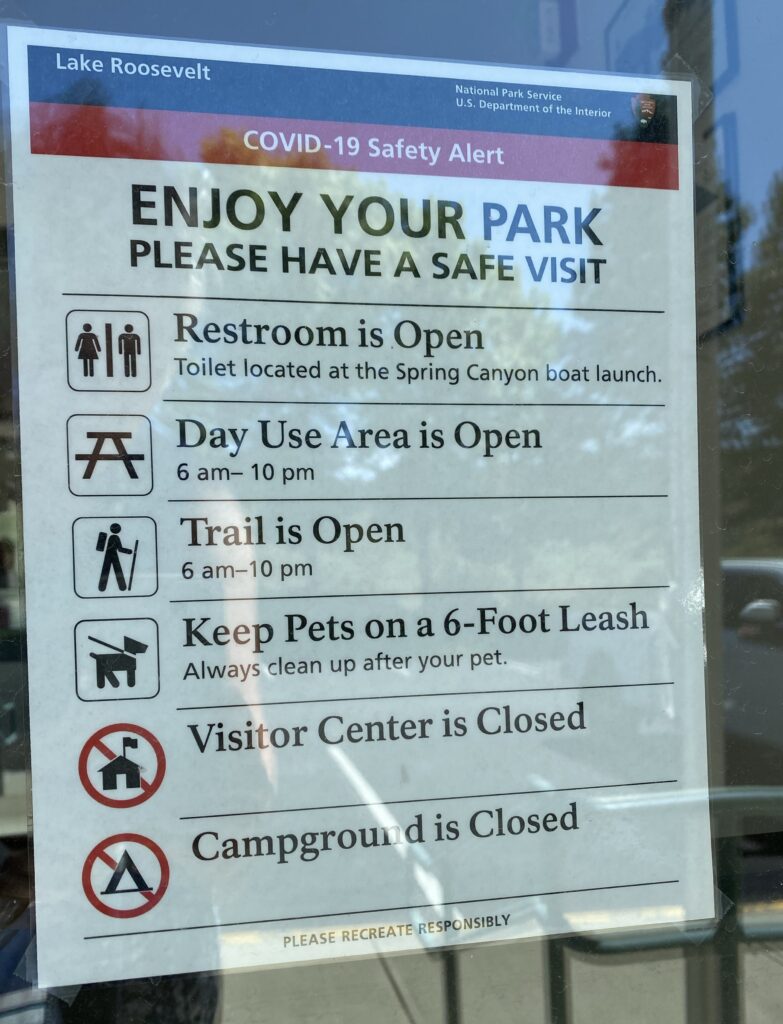 Tourists flock to the portions of park systems that are open. Bikers bike. Hikers hike. Boaters boat. Very few are wearing masks, but everyone steps aside to try to keep a 6 foot bubble around them on trail crossings. We stop and talk to most everyone we pass on the trail. In Glacier, we met a young couple who had just got engaged on a scenic log bridge. In Teddy Roosevelt we met a family of five on an early summer vacation made possible by the closing of the schools. At Steamboat Rock near the Grand Coulee Dam, we chatted with a newlywed couple who had their wedding ceremony in masks and flexed from Four Seasons Hawaii to an RV in eastern Washington. In all cases, folks are friendly – just happy to be out in nature. There are no handshakes, but plenty of smiles.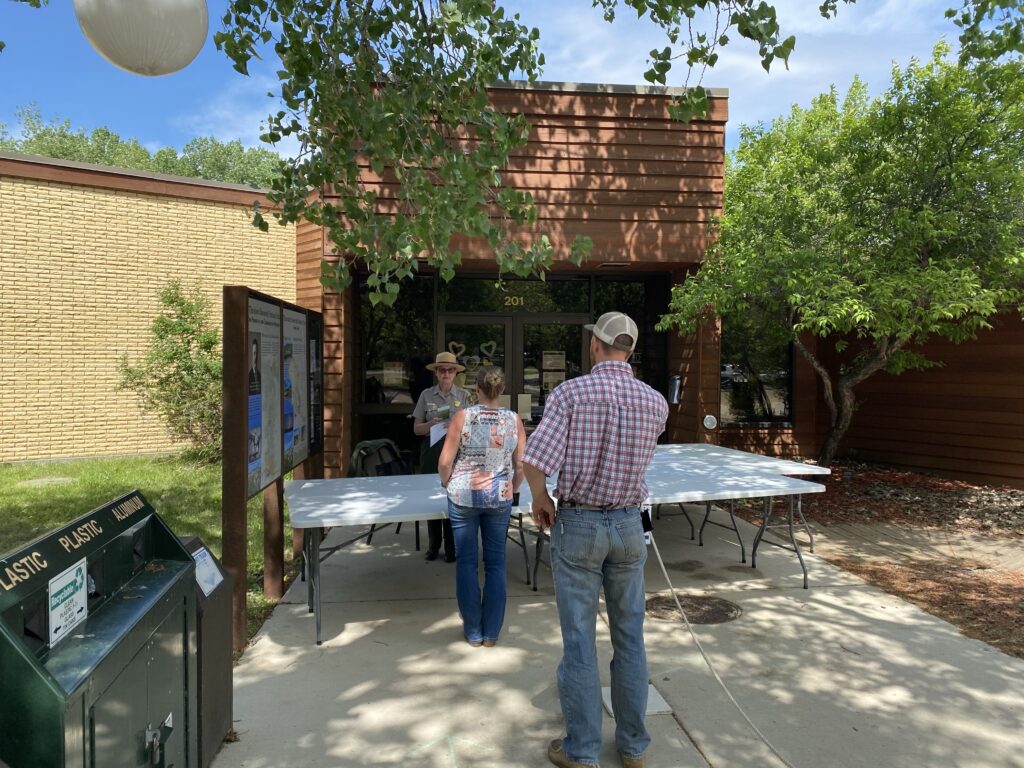 Where the national parks are closed to camping, the state parks are open and packed, making both reservations and walk up challenging. In Montana, special cleaning teams have been contracted to maintain the restrooms and shower houses. As a result, the restroom facilities are closed an extra hour a day, but otherwise the park experience remains unchanged. It's a generally mask-free experience where kids circle the camp loop on bikes and family and friends gather in groups large and small around campfires. Every single site is taken without sign of a pandemic response. We spoke to one couple in Idaho who cancelled plans to fly to Florida and are sticking with camping so long as there is a coronavirus. Campsites, once plentiful, are going like the rolls of bathroom tissue at Walmart once did.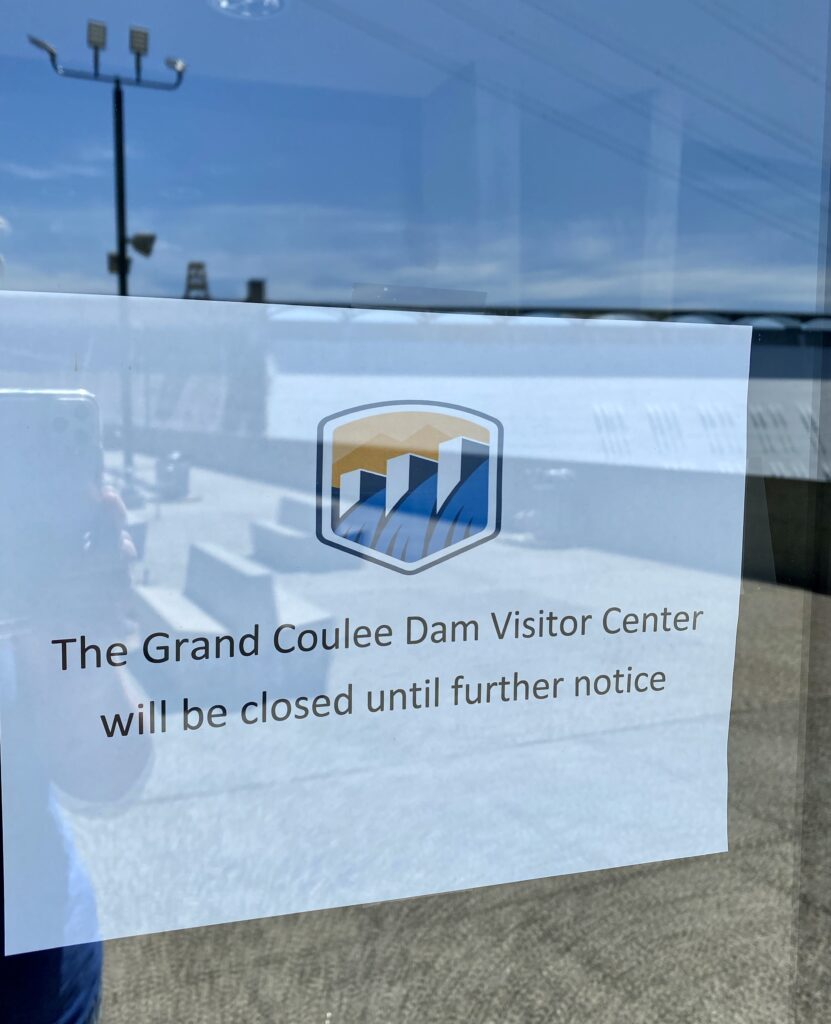 In an effort to increase our chances of finding a place to stay more scenic than a slab of blacktop at Cracker Barrel, we have practiced our ability to use campgrounds with more primitive amenities. No water, no power, no problem. For 20 days we lived off of the holding tanks and energy from the sun to keep mission critical systems on. The fridge is cold, but the microwave is out of action. There is no AC, but plenty of open windows. At 29 1/2 feet, our rig is just a little too big for many primitive campgrounds. Twenty-five feet or less would be an ideal length. Typically we can fit in a 25 feet site if Roxy can make it around the tight camping loop. We can often fit where the true big rigs cannot. Surrounded by mostly tenters, we refrain from using the generator in order to not spoil the ambience.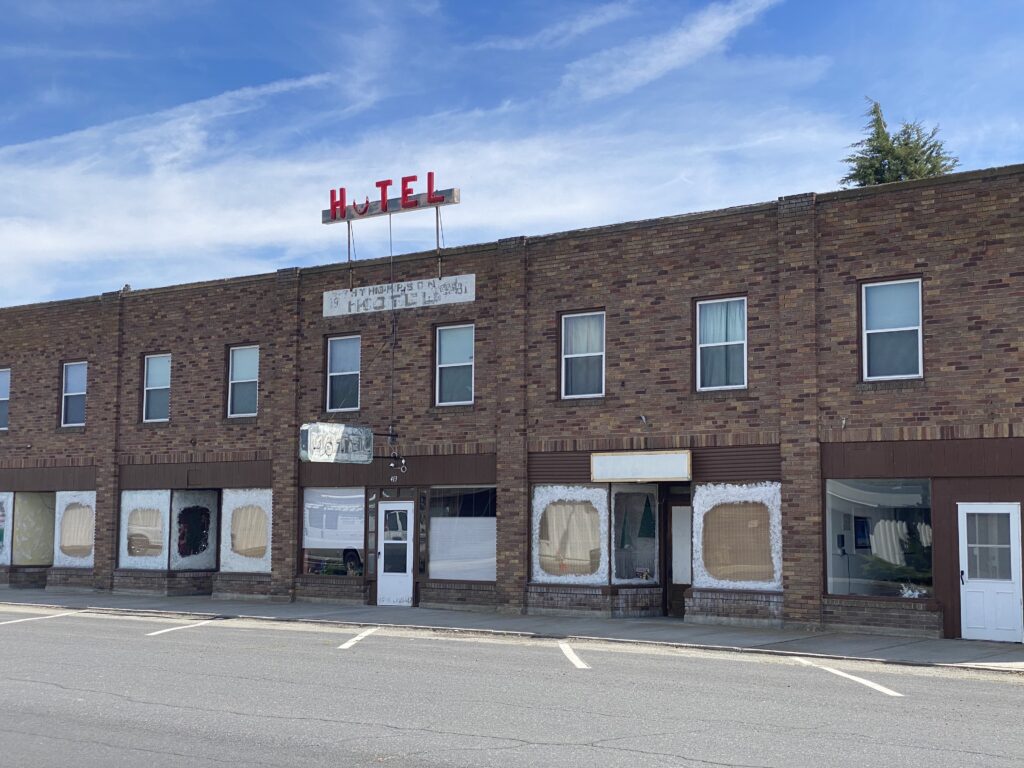 Small towns are largely boarded up. In Coulee City, Washington, the shopette, gas station and hardware store are the only businesses open. Restaurants, museums, thrift stores, bars, and retail shops are marked with the ubiquitous sheet of typing paper and 48 point font message taped to their glass front door. You don't even have to get close enough to read it to know what it says. Hopefully the locals can hang on for better times. Even in pre-Covid, past travels through small town America often looked like it was barely hanging on. The future doesn't look good.
COVID restrictions and policies change state-by-state. At some state facilities, two and three employees maintain guard at the entrance to the park registration desk to ensure that only one person at a time enter the cavernous visitor center. At Farragut State Park in Idaho, your spouse shouts your license plate number to you from the door as you fill out the registration form. It sounds stupid, but nonsensical is the new common sense. Large, multi-national retailers, like Walmart, have all of their employees in masks. About one in twenty customers do the same. Coming out of hot-spot Louisiana where it was about 50/50, we now turn down a row full of kitchen appliances of which we have no intention of buying just to avoid the unmasked trio rolling towards us through the center of the store.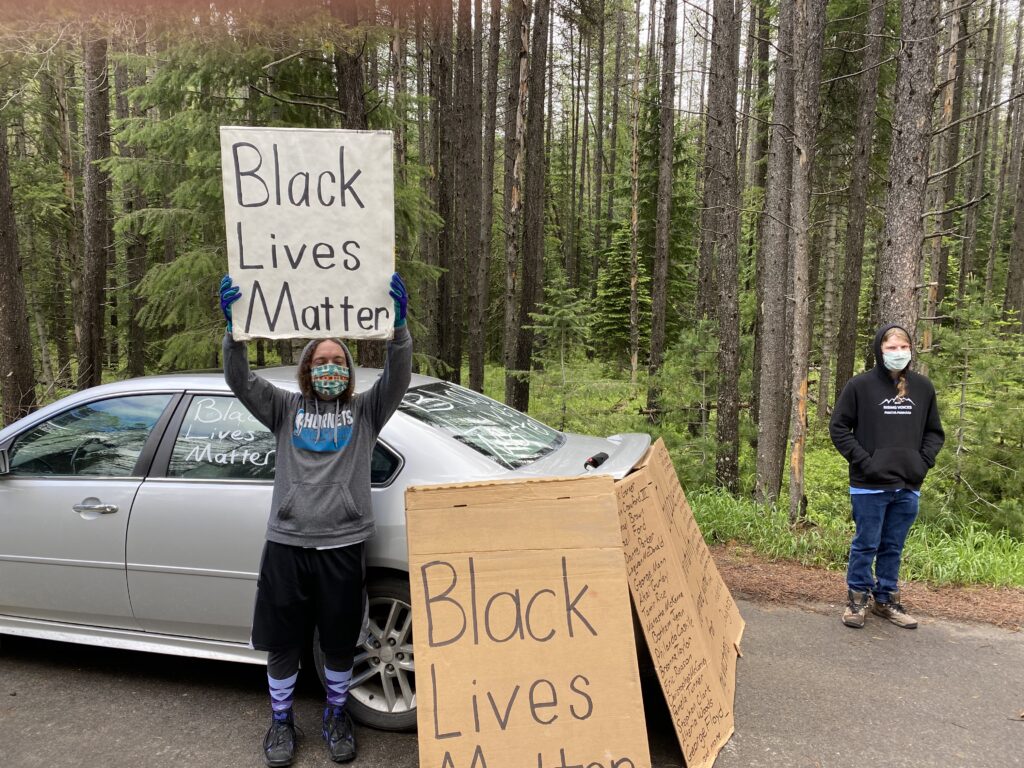 Additionally, a social revolution is sweeping the country. While not at all related, it adds to the sense that this summer is not like any other summer. As the country re-opens COVID cases are increasing in many areas. What will that mean for campgrounds that have just opened. We hope to hide out in the rural North Cascade mountains if we can find a first-come first serve campsite to drop anchor. Considering next week is 4th of July weekend, it's a toss up.
25 JUNE 2020