In the words of Culture Club's Boy George, "Do you really want to hurt me? Do you you really want to make me cry?" Then buy me the 7 day, 16 museum Balboa Park Explorer Pass.
Signs and banners everywhere extoll the ONE PASS for all 16 museums. If the signs don't convince you, the pricing structure will. Each museum has an entry fee of about $20. All 16 are $50 for the day. All 16 are $60 for the week. $129 for the year. See what they did there? We went for the week pass and caught 10 museums over 2 days until we ran up the white flag.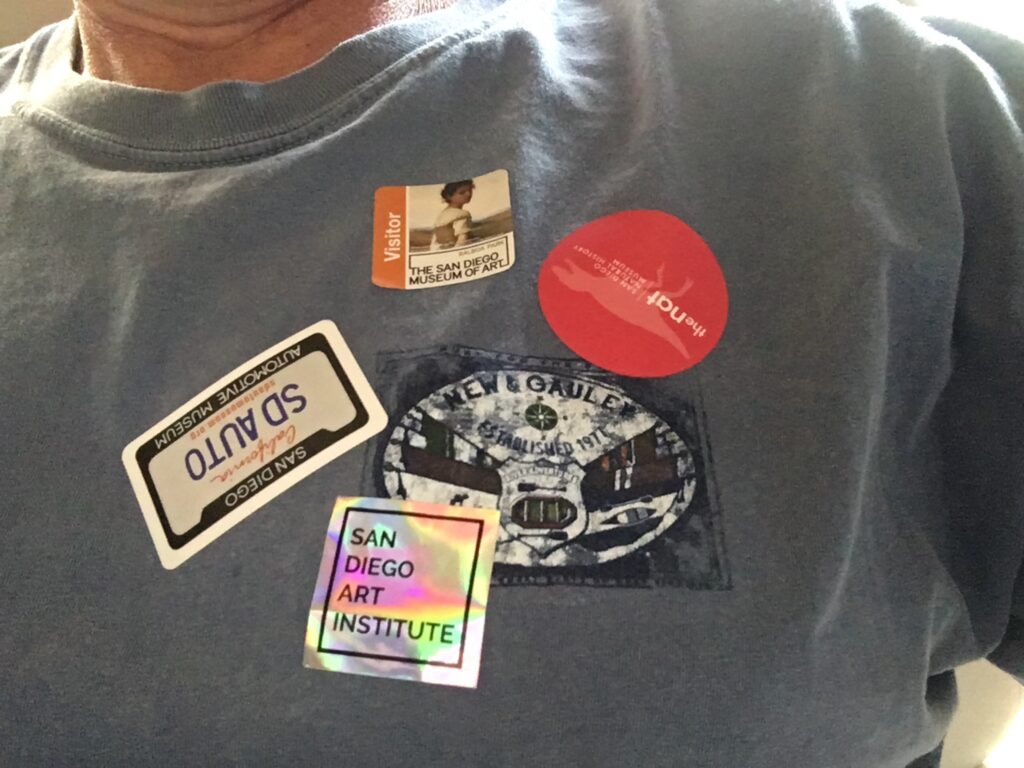 Living in our Nation's capitol we are somewhat jaded, as we are among the greatest museums in the world. Also, to be fair, we get most of our culture from Amazon Prime – like 90 million other people. So this isn't the impression of Balboa Park from a couple with a Master's in Art History; just one Engineer and an MBA. If there were a museum of long commutes and bull**** meetings, we could relate better.
Starting at the San Diego History Museum, we watched a 30 minute movie/fundraising pitch about the history of the park. In 1867, Alonzo Horton bought 800 acres at 33 cents an acre (yes, $264) to build downtown San Diego and then pushed the city to set aside 1400 adjacent acres to become the Central Park of the city. Smart developer!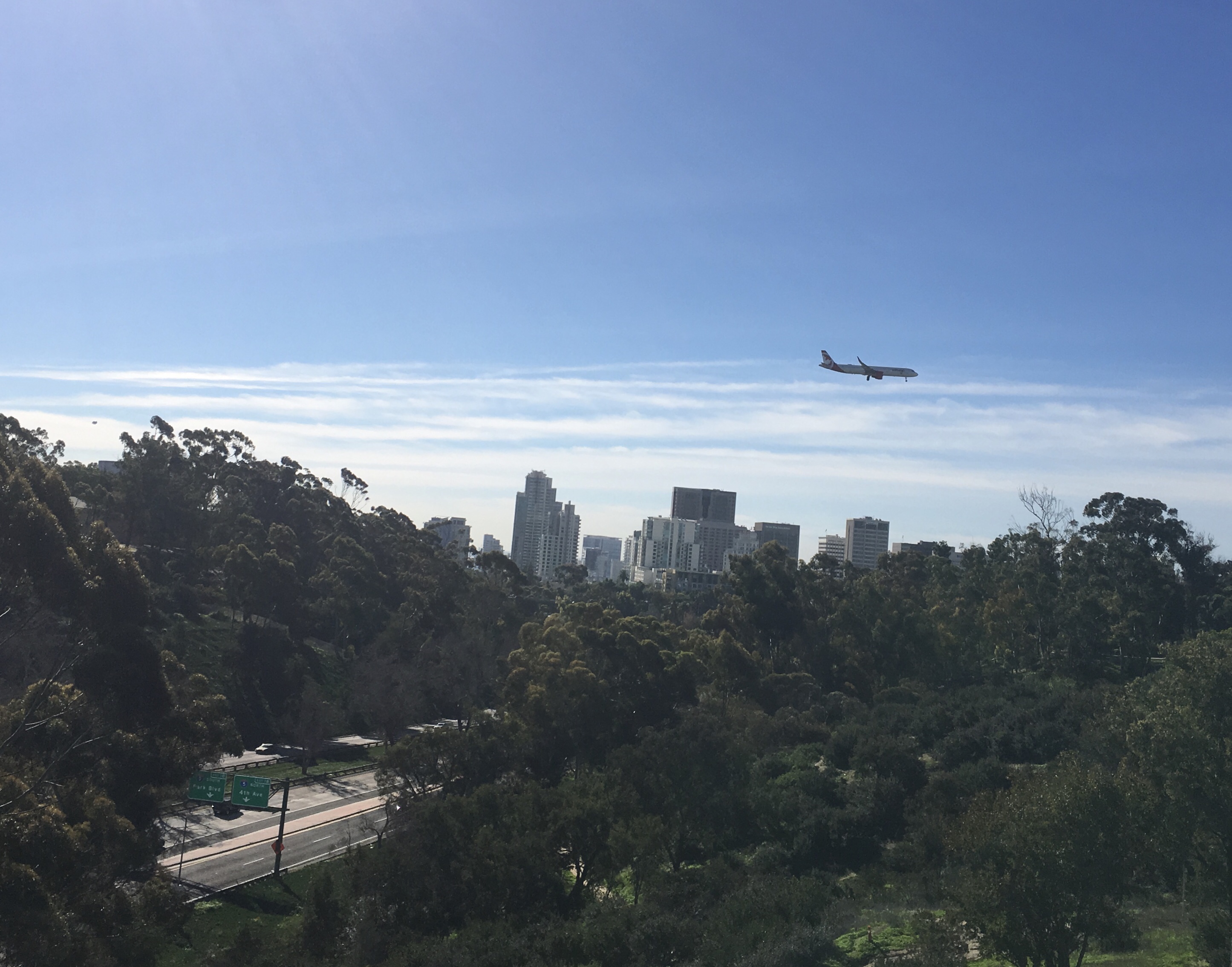 All good commerce centers need tourism, recreation and culture to thrive. At the same time the US was building the Panama Canal, Horton was working with the city to build Balboa Park, which would benefit as the first port of call in the west. In 1914, the Canal opened and Balboa Park hosted the 2 year Panama-California Exposition. Expositions and World Fairs were the vacation destinations of America at that time, and this was Harry Potter World famous in 1915. They reprised the event in 1935 and over the century demolished and rebuilt modern day Balboa with a feeling of yesteryear.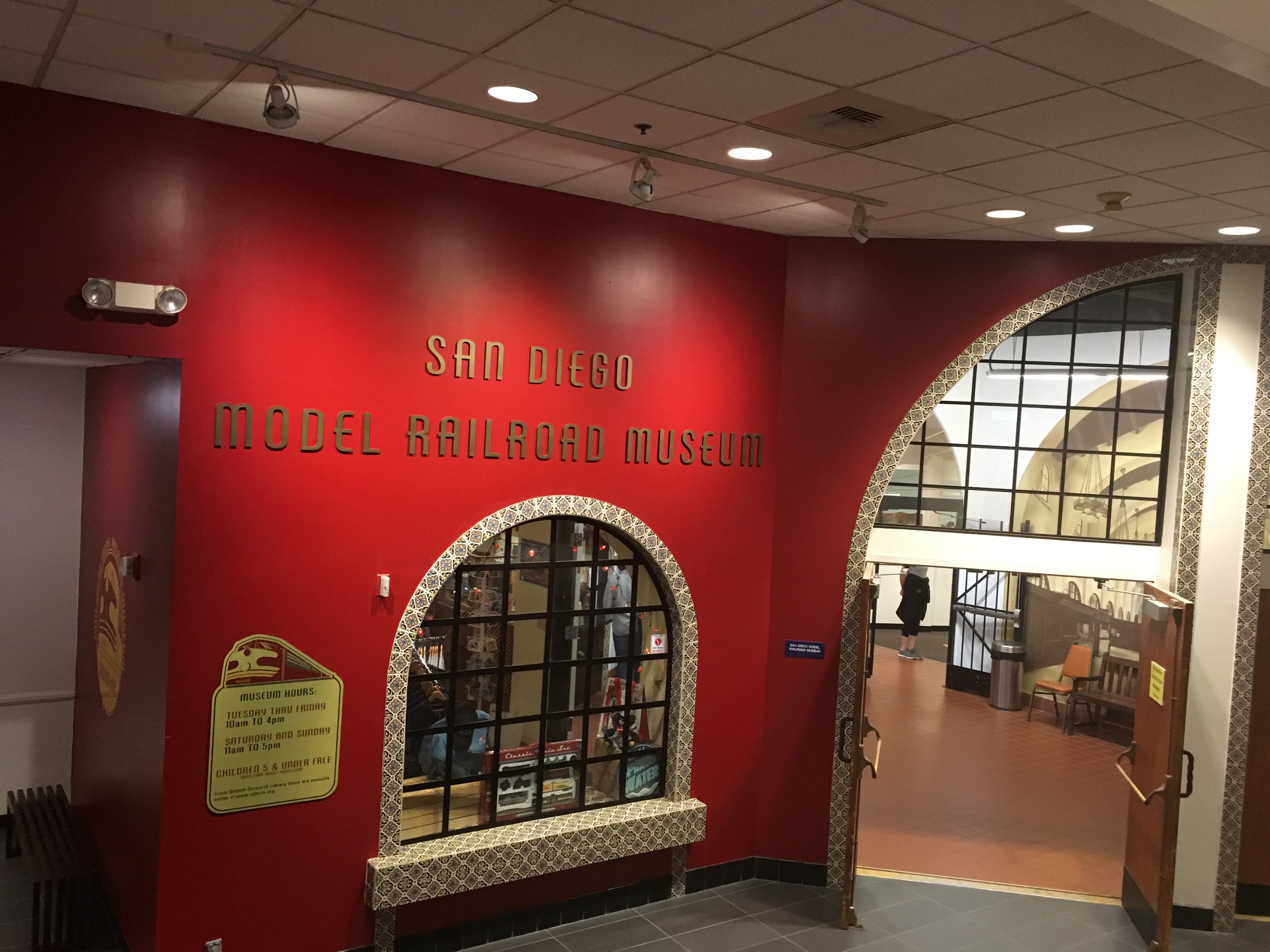 The Model Railroad museum is in the basement of El Prado and the 27,000 sq ft home to O, HO, N and G scale trains. Each exhibit is managed by a model train club who were all hanging around yesterday, but not running many trains. So for $11.50 per person, or free if you are an Explorer, you got to look at intricate villages and scaled landscapes and wannabe conductor guys standing around kibitzing. Cool.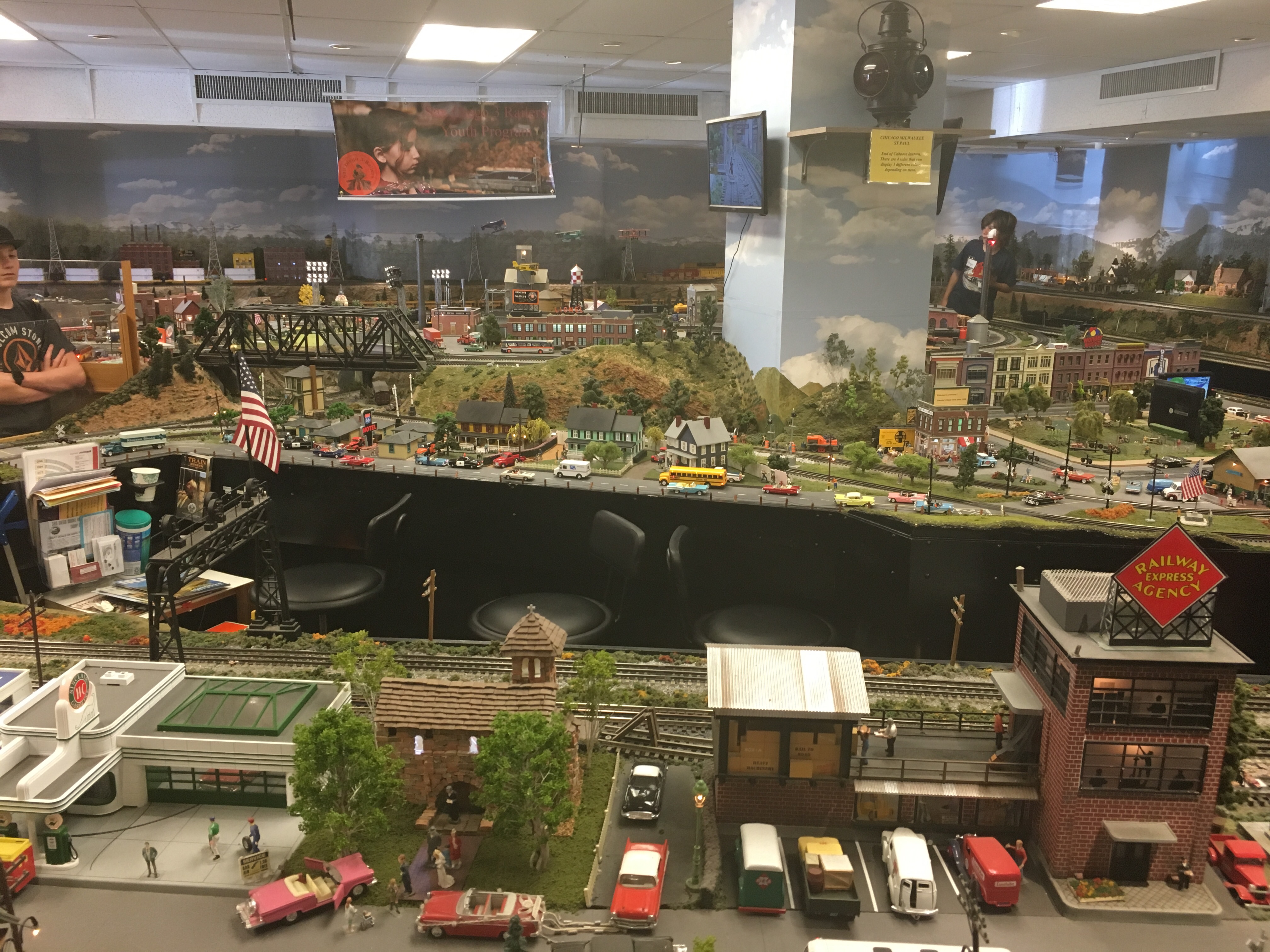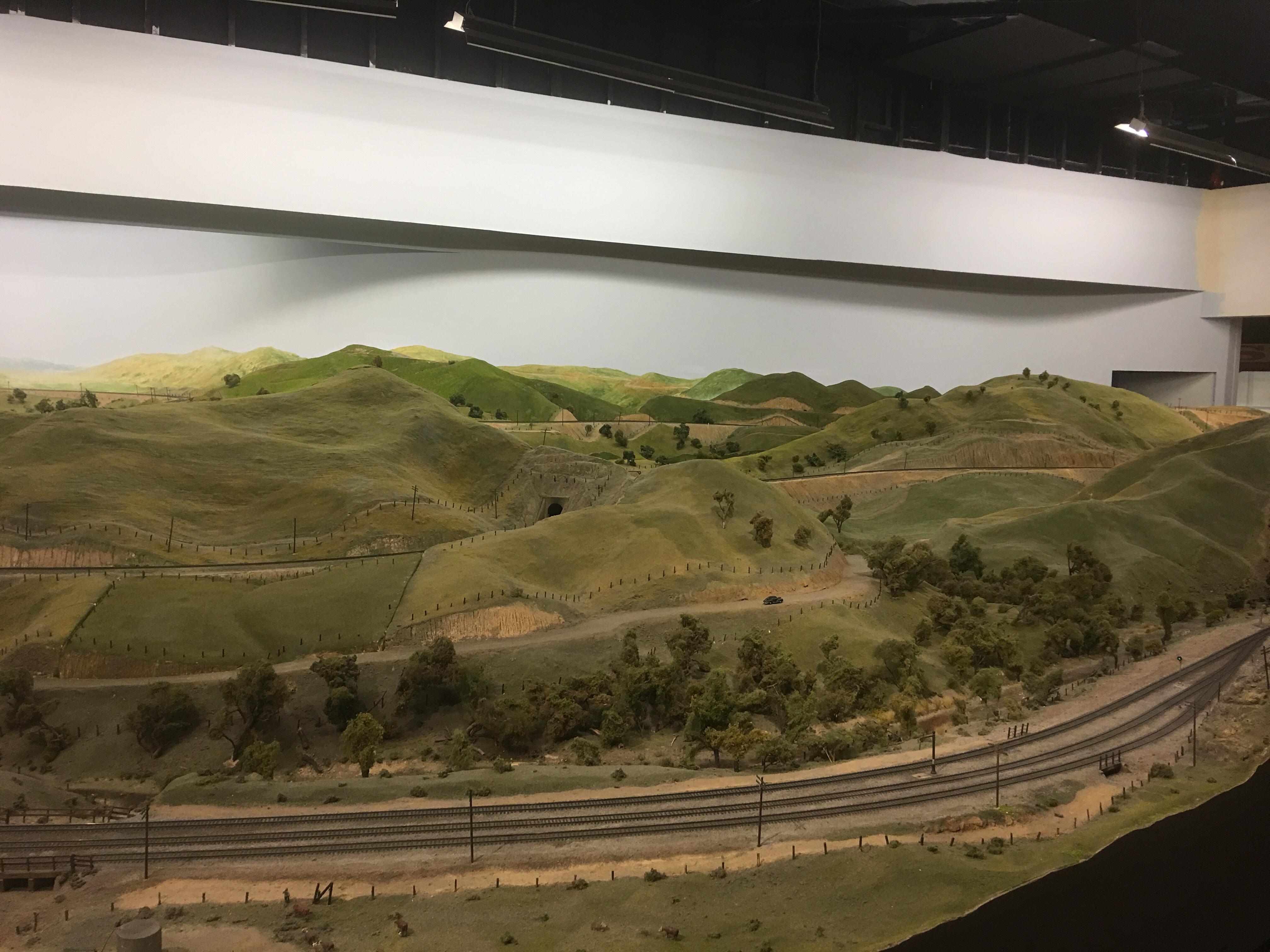 All that history and lack of trainspotting led us to lunch on the plaza. We were packing, as usual, which was a good thing as Balboa Park is a food truck free zone and the greasy spoons of the museums were crowded and unimpressive. It's a great place to people watch and catch rays on a 75 degree day in January. Sorry eastcoasters.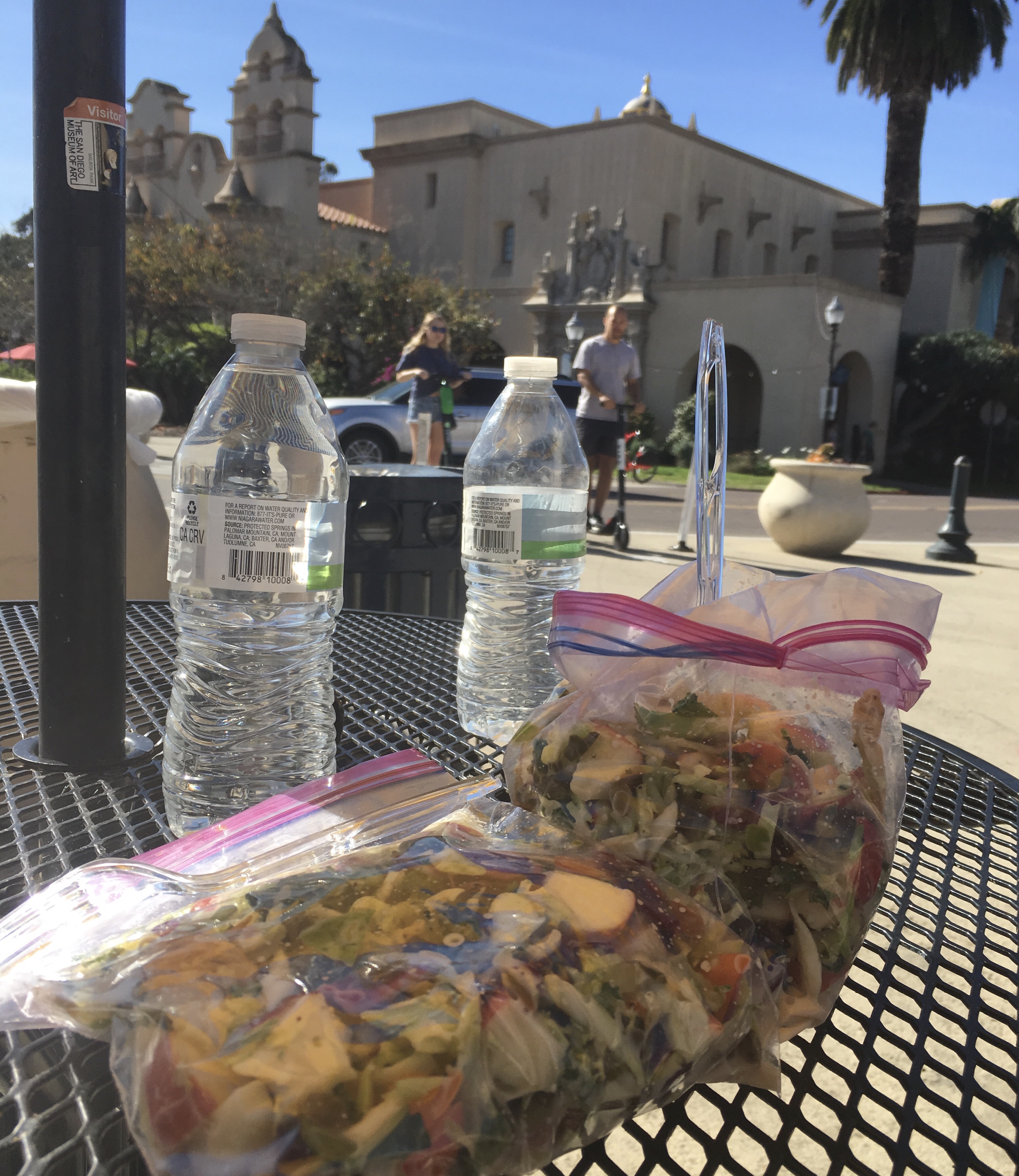 Refueled and on foot, we hit the Botanical Garden, which from the outside is a gorgeous structure, beckoning with fountains, flowering trees and reflecting pools. Inside was ho-hum, looking like a Home Depot garden center of potted plant displays. The star was definitely the House, one of the world's largest lattice buildings.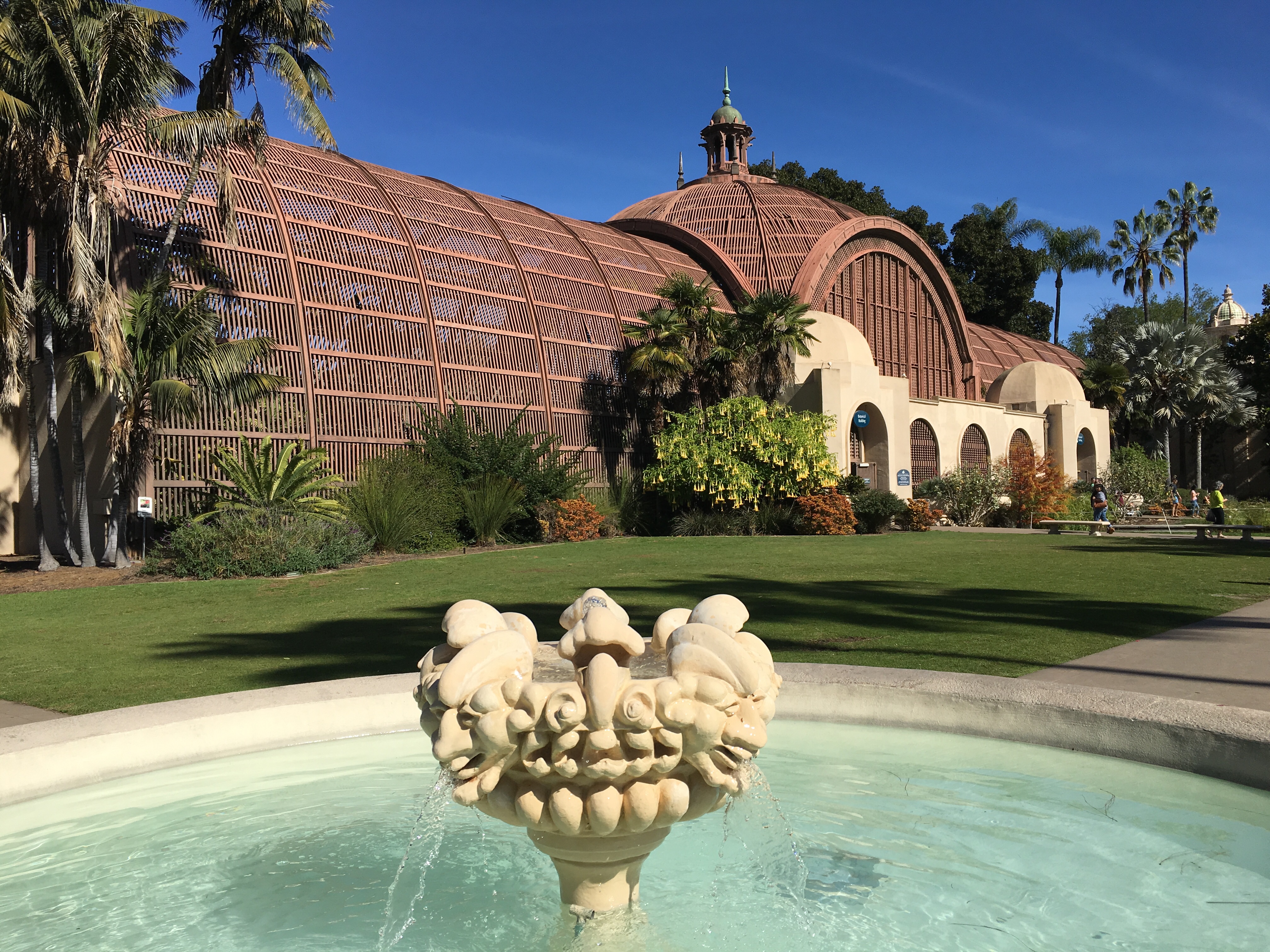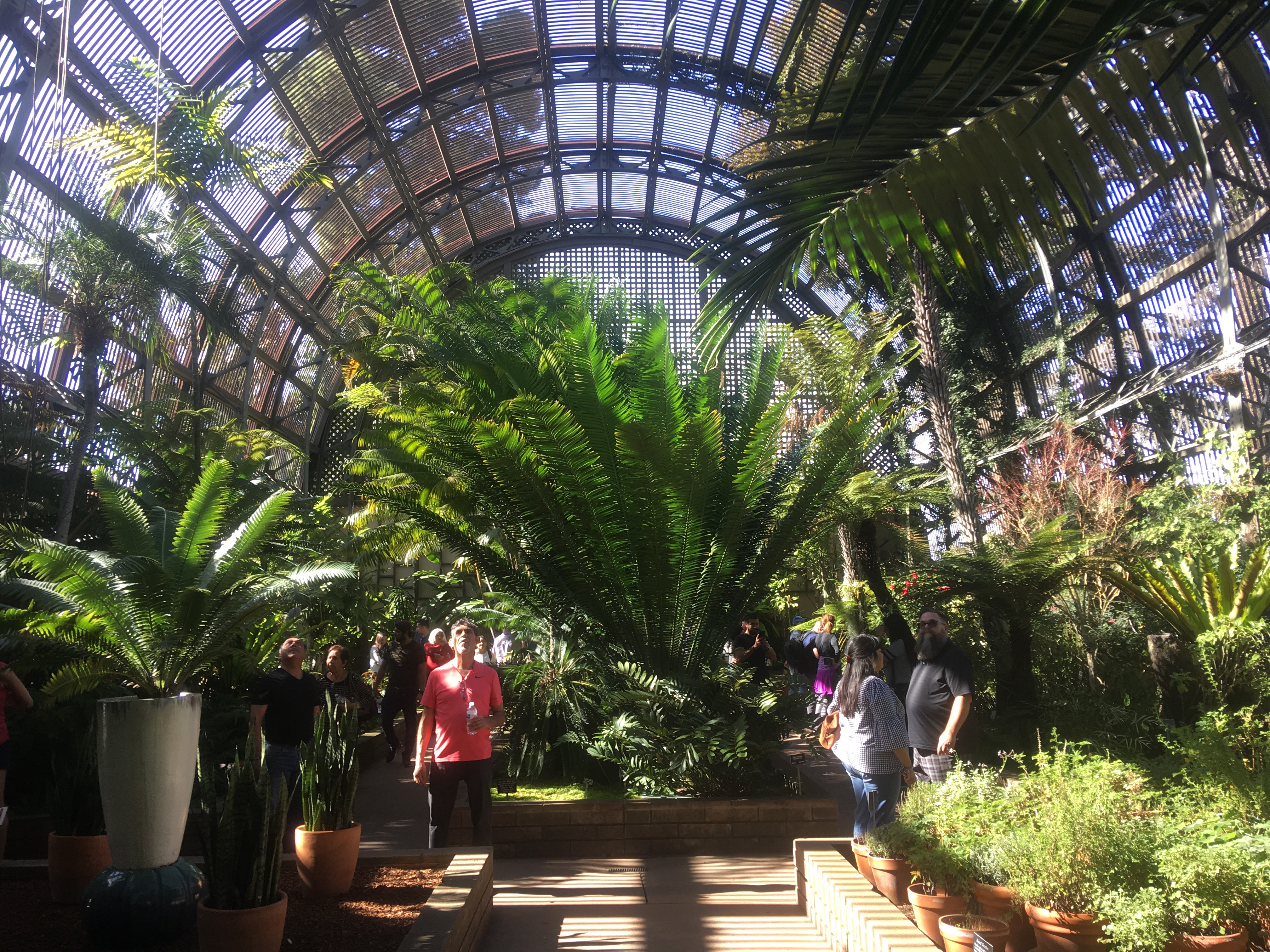 We agreed to stop comparing everything we've seen to something we've seen before and try to see it through fresh eyes and appreciate it for what it is. So off to the Museum of Man whose mission is to inspire human connections by exploring the human experience; To be San Diego's dynamic place to go to learn from each other, reflect on our place in the world, and build a better community.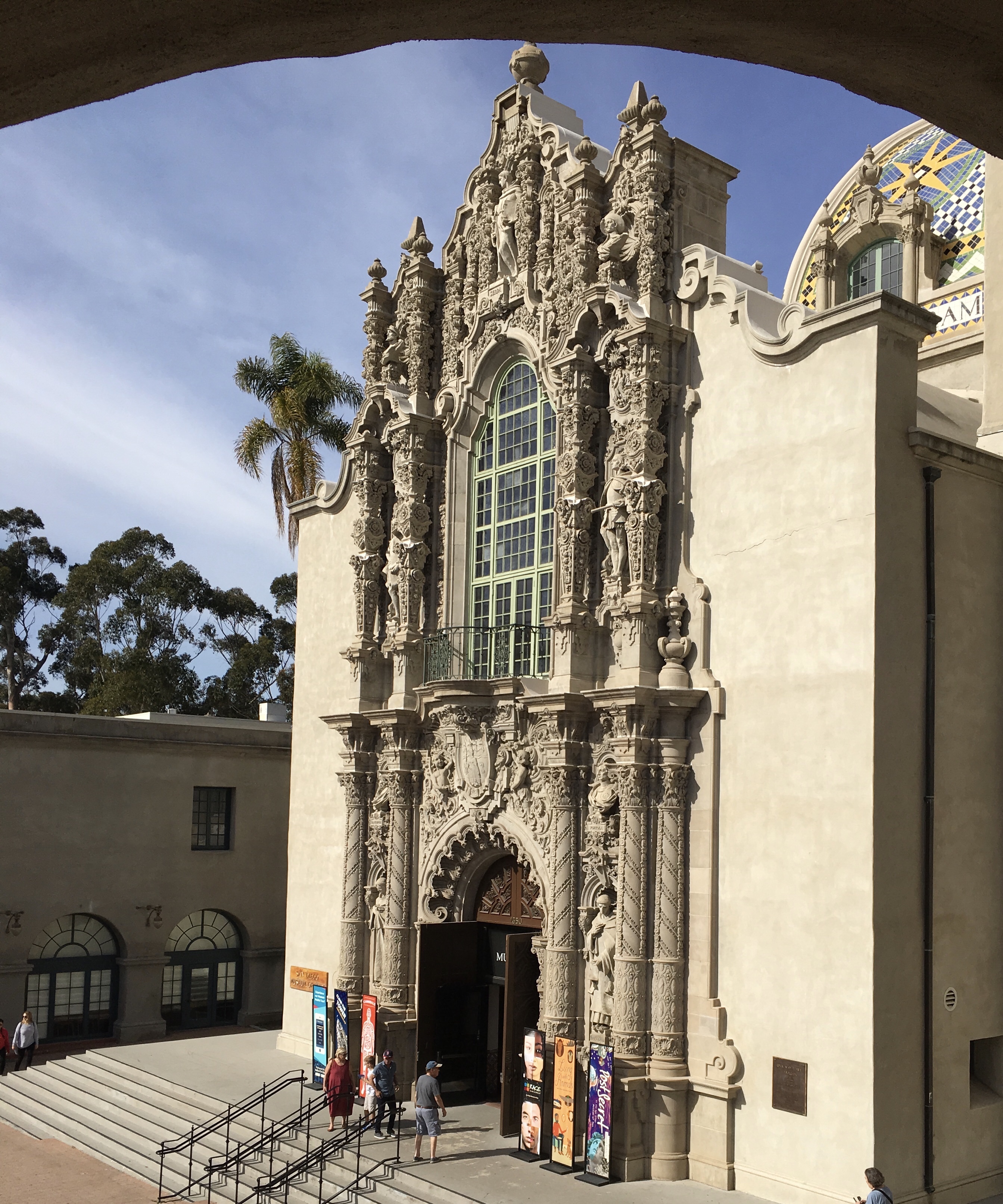 This is a tale of two museums. One looks to past civilizations like ancient Mesopotamians, Mayans and Egyptians and the other to present day social conundrums.
While some of the historical artifacts are reproductions, the curators weave together a factual recount that compares and contrasts living and dying in ancient and modern societies. A current exhibition called Beerology traces the brewing of this beloved beverage from crops to consumption, with a large display of the earliest growlers. We would like to make reproductions of those! Interestingly, the mummy cases were on hand but the mummies were missing waiting on ancestor permission to be displayed. Still trying to find that great-great-great … grandkid descendant I guess. No kidding.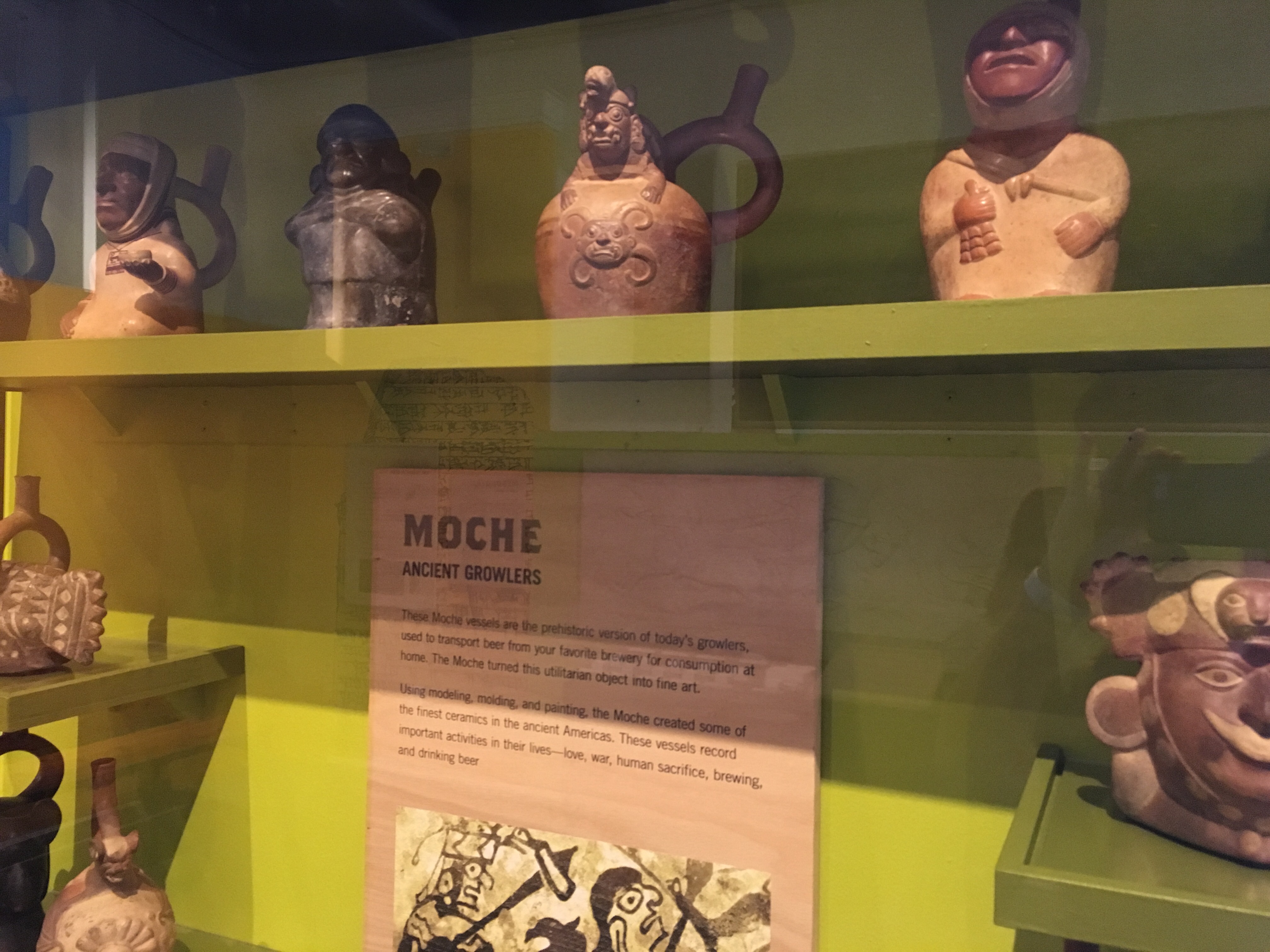 For us, the three most interesting exhibits were the controversial ones that made us think and debate. This RACE exhibit examines the origins of race and racism that are largely based on culture, myths, folklore and assumptions unsupported by genetics or biology, and challenges you to confront what you think about race in our culture. What we see on TV and what we experience in our narrow world view gives you new perspective to chew on.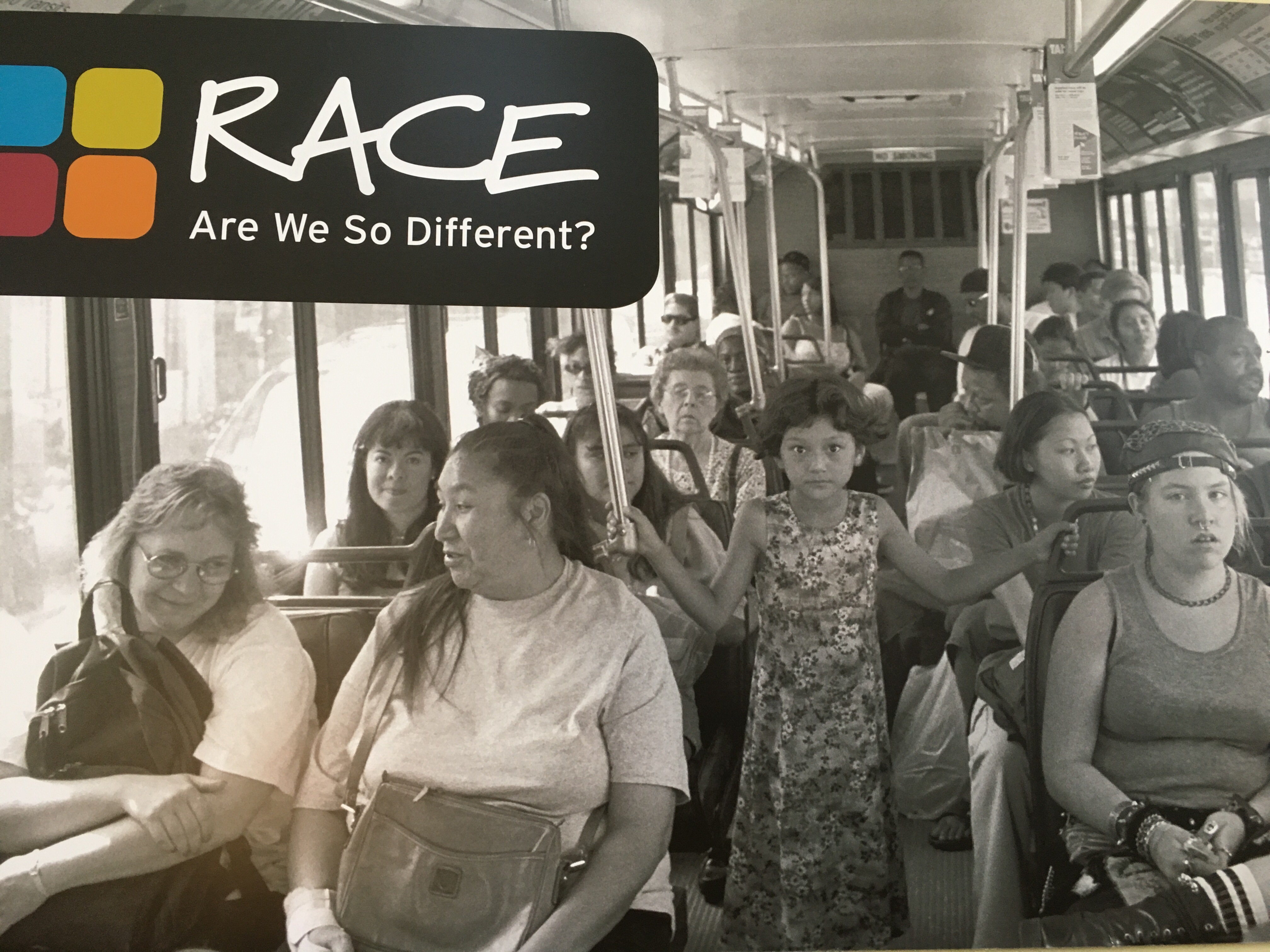 The other two, PostSecret and Living With Animals were fairly disturbing. PostSecret is a community art project where millions of people from around the world write their secret on a postcard and send it to Frank Warren. Museum of Man has a changing display through 2020. Some of the secrets were funny, some tragic and many cringeworthy. They even had a hotline for recording audio of your secret. What do you think Eric revealed???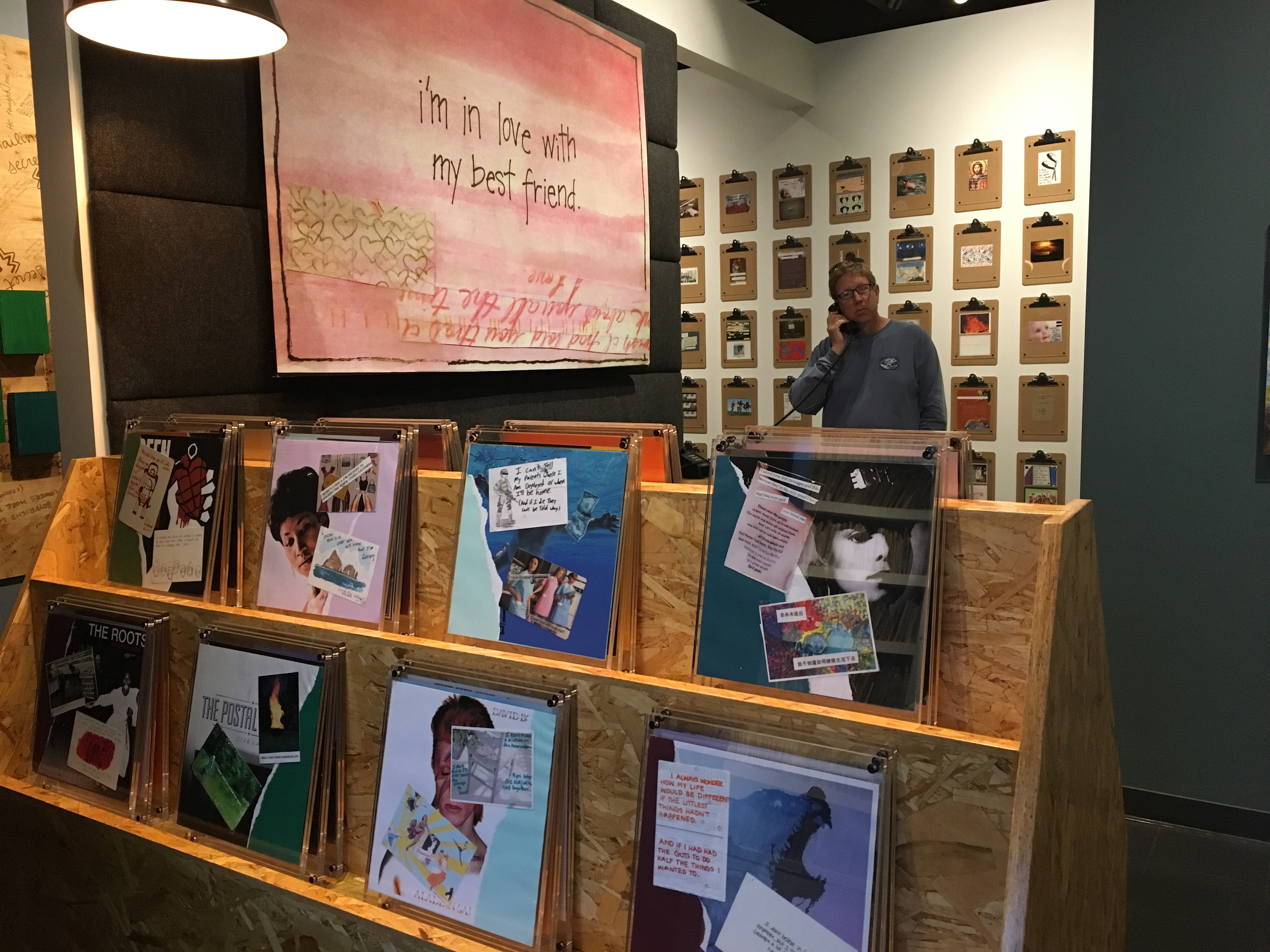 Living with Animals is an exhibit about humans' relationships with animals, pests and livestock. Eric cringe-watched the movie while Sheri learned about rodents. At that point we had converted to vegans and scurried off to the Art Museums.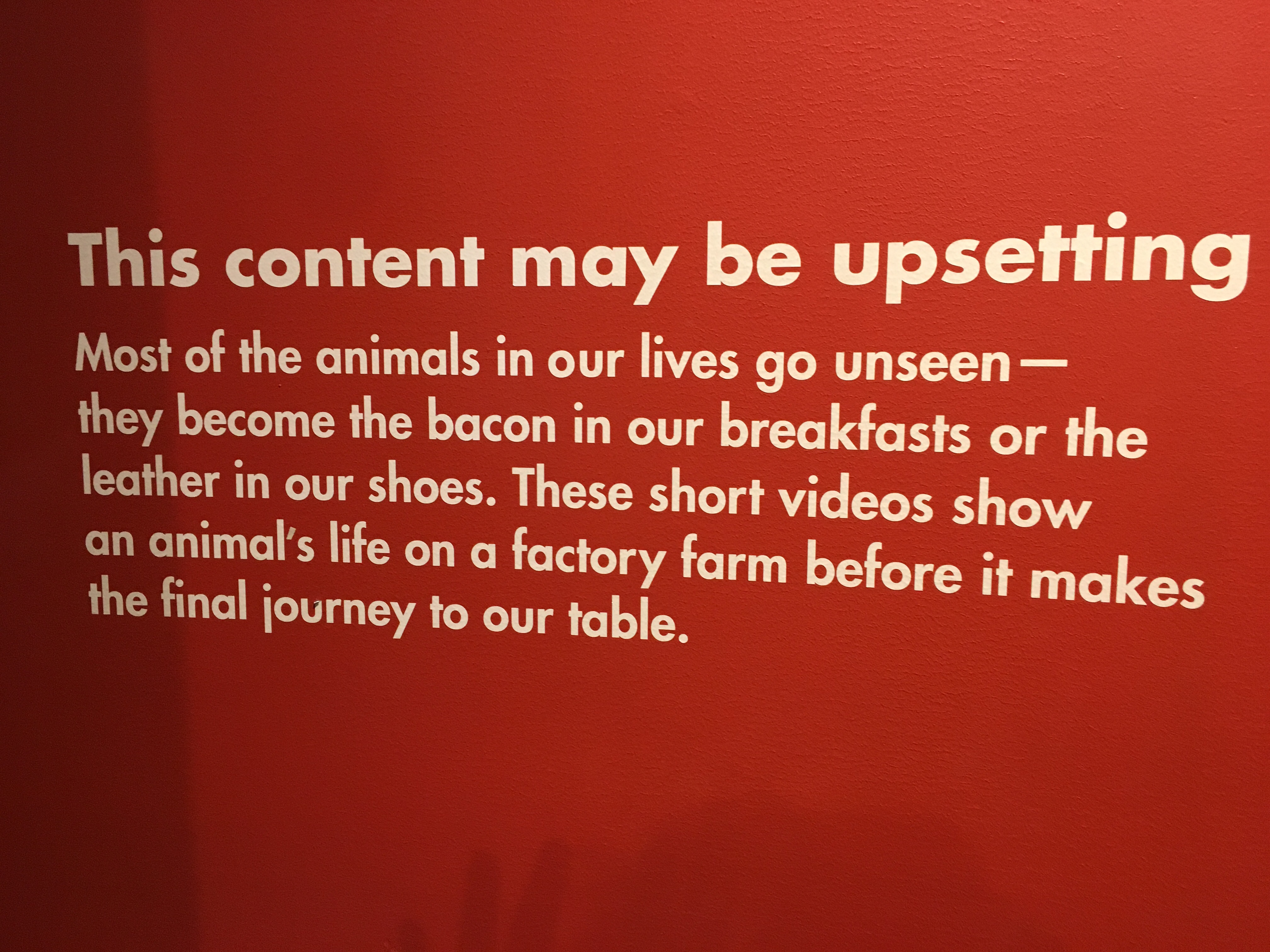 We are sad to say, we did not connect with the either the Museum of Art nor the Art Institute. Gazing on portraits of priests, damsels and princes, odes to Devotion, landscapes, flora and fauna and a retrospective of one model painted by dozens of artists over a 30 year period, we are obviously not schooled in art appreciation. We did however stop to admire this Hieronymous Bosch painting in the Devotion exhibit as we are big fans of Bosch. In this painting, The Arrest of Christ (1915), Bosch caricatures the beastial ugliness of Christ's tormentors with the serene image of Christ himself. Yep, that's what Titus Welliver said as the lead character, Harry Bosch, in Amazon Original, Bosch, episode 4, season 2. Can't wait until Season 3 drops so we can get learned on some more art.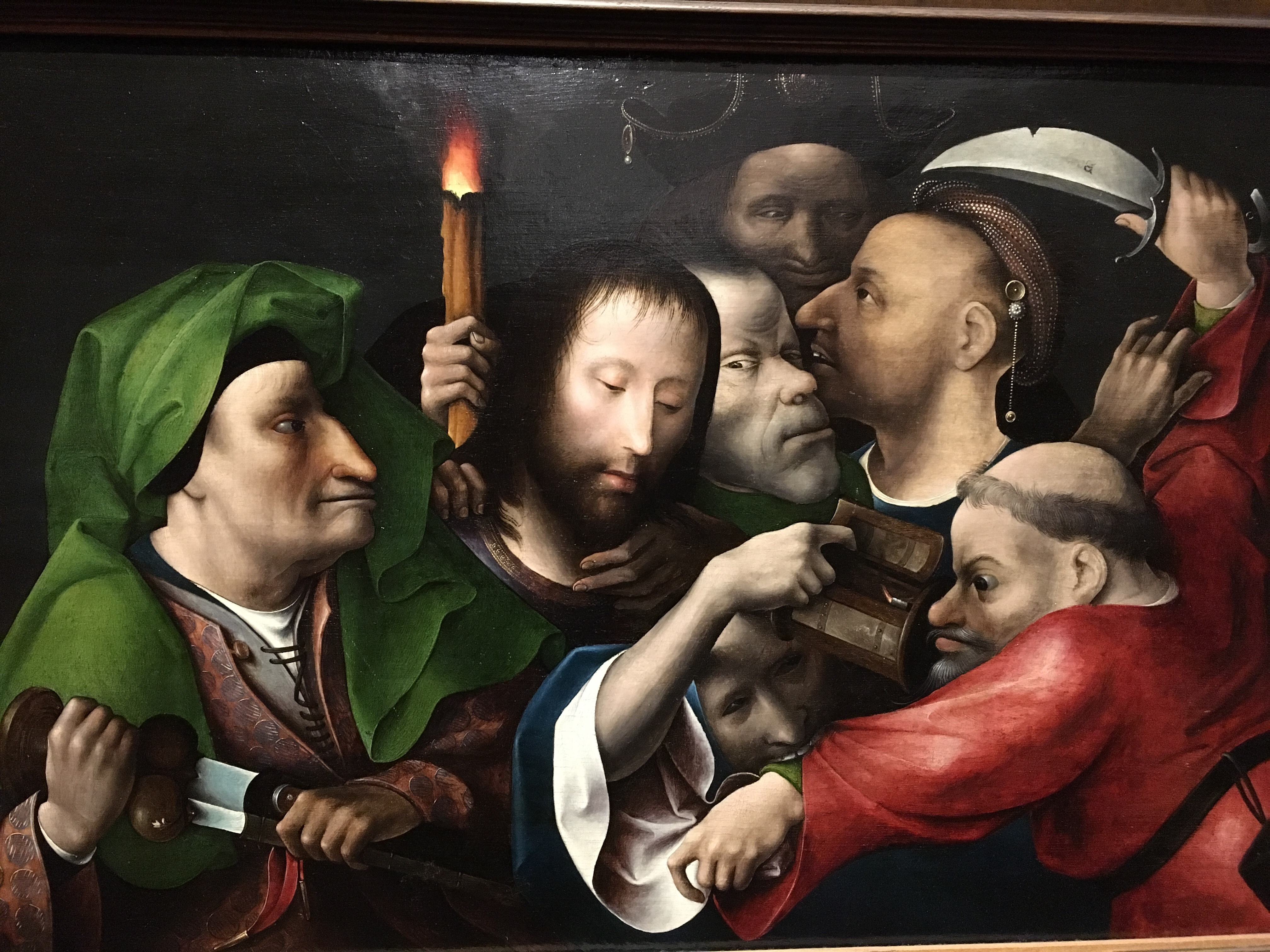 Tired legs and art challenged, we headed over to more familiar territory – The Air and Space Museum and the Automobile Museum. Both were microcosms of their expansive histories. Eric soaked up the more unusual planes while Sheri scoped out where to get the handmade ice cream sandwich.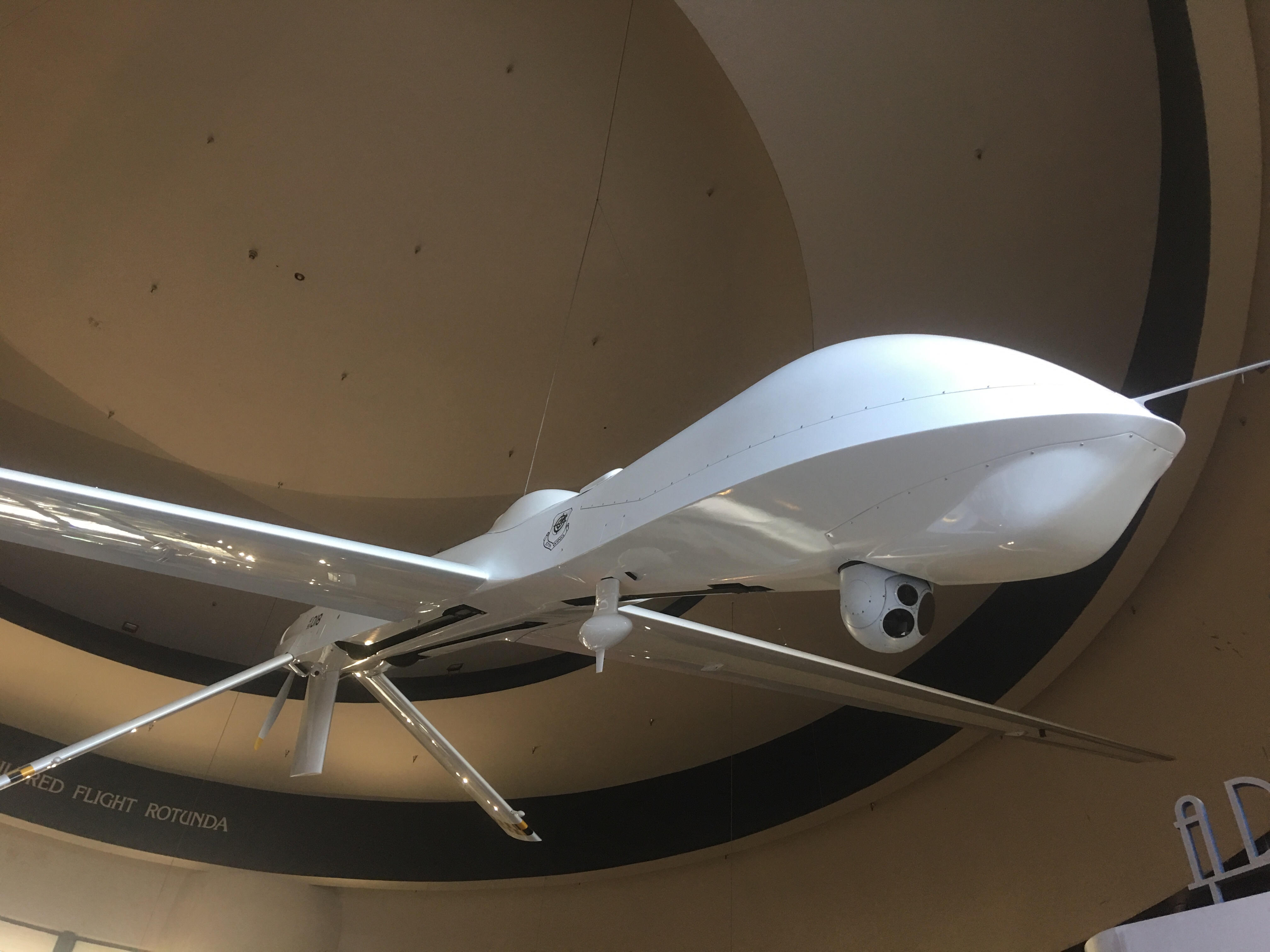 With 4 o'clock approaching we'd need to get back on the road to be home before dark so we did a quick tour of the 50 or so cars in the Auto museum wishing we could drive home in this 1966 Volkswagen Double Cab Type II Pick-Up "Doka."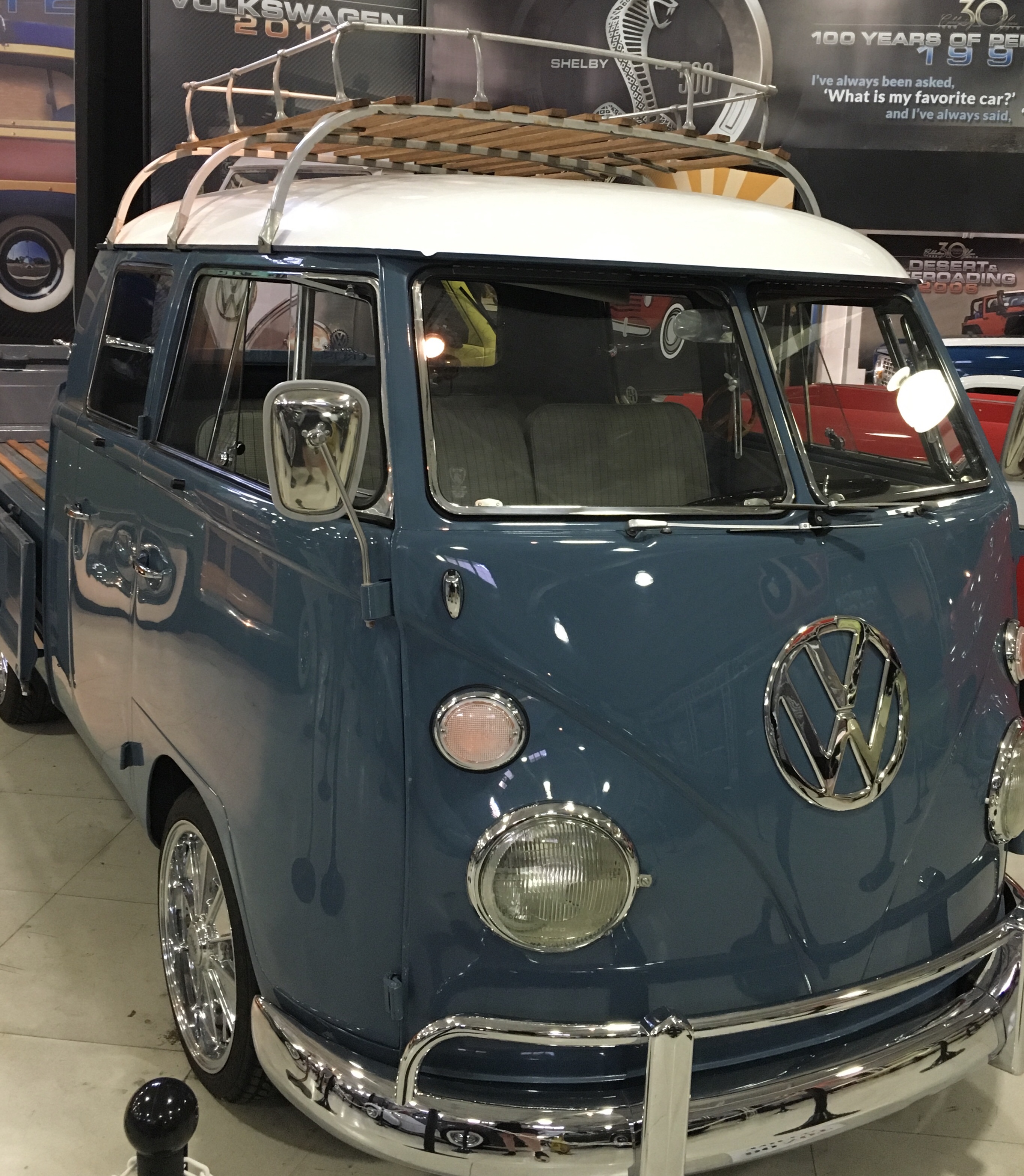 At the end of a very long day we took a bike tour past the other 6 other museums we didn't visit, several gardens and the Zoo, which we elected not to visit because, well, we are not zoo people. Once you hit the fifth decade of life you've formed like/dislike preferences and while it's important to push your own boundaries, there are just some things you know. Animals or anything else in cages – nope.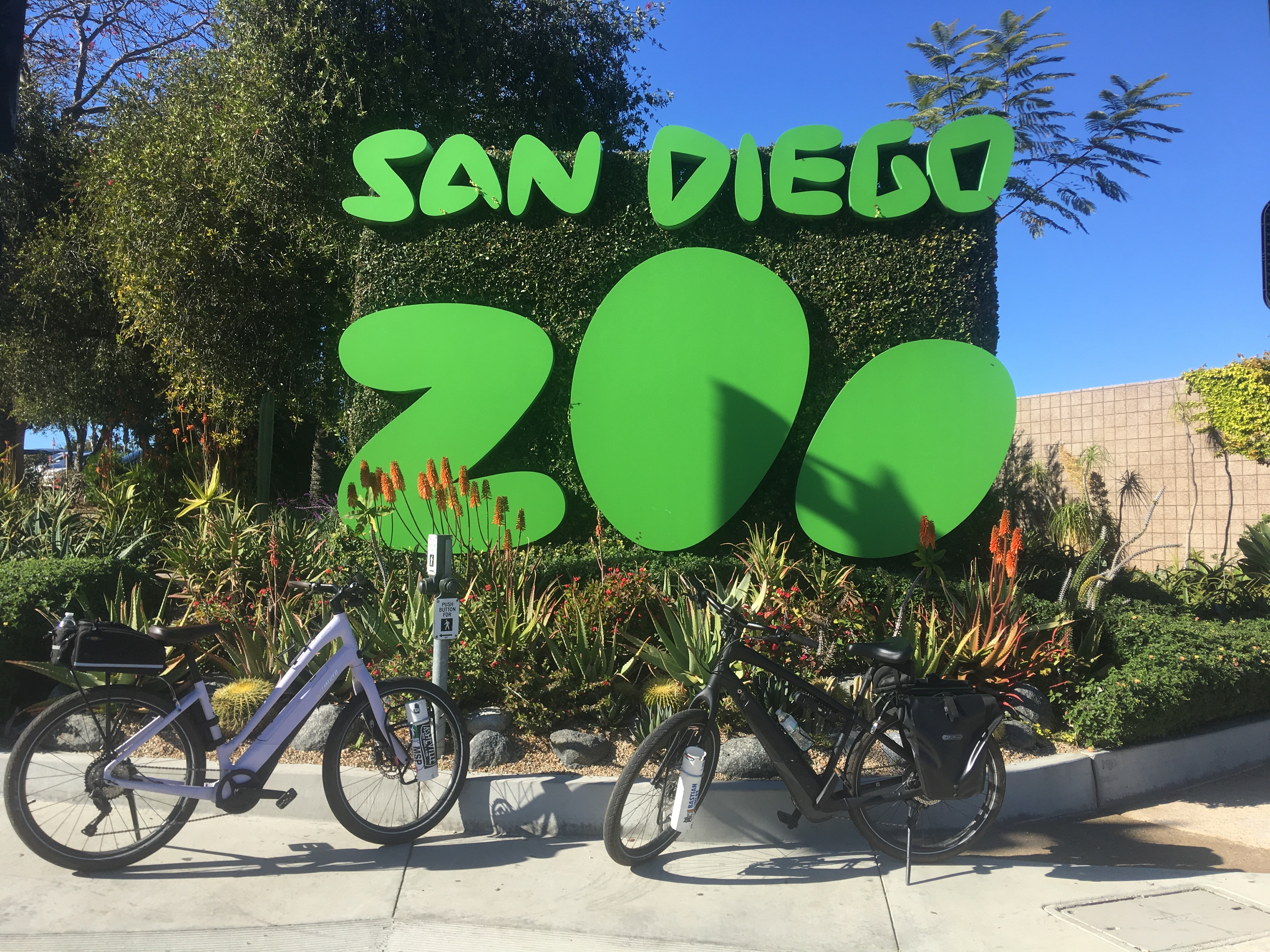 We are leaving Admiral Baker tomorrow for the beach where it will be less convenient for us to return to Balboa Park, so it's possible we may not be maximizing our Explorer Pass. Considering that Vasco Nunez Balboa never made it to San Diego, as explorers we are doing alright. Time to move on.