If you say you're going to Arizona, 9 out of 10 people gush, telling you that you HAVE to go to Sedona. It's the darling of the state with a reputation for spiritual enrichment of the body and soul. We're skipping it this time and heading up in elevation in search of enlightenment.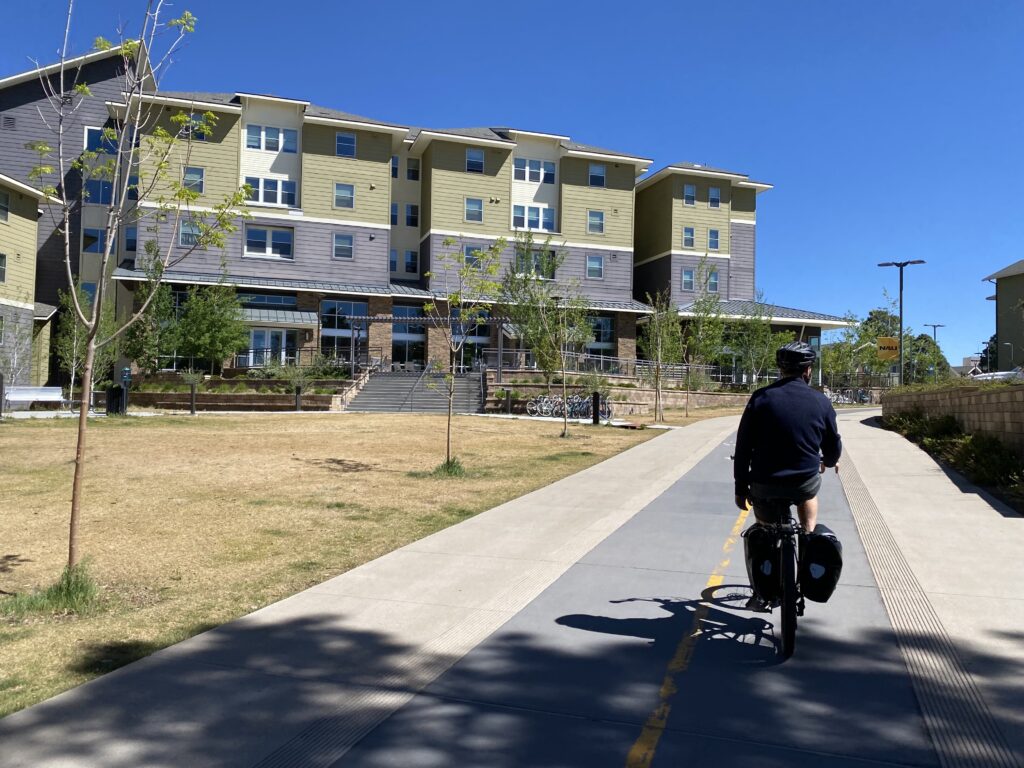 When we visited Sedona eight years ago we hired a guide for a private journey through some sacred sites. With a #1 rating on TripAdvisor, the reviews promised climbing, storytelling, reflection, enrichment. Even back then a spiritual journey started with other people's opinions. We had to book to investigate the fuss – it would be our private joke where a Shaman and two skeptics go into an energy vortex. We turned out to be the punchline, facing realizations that we should probably change some things in our lives.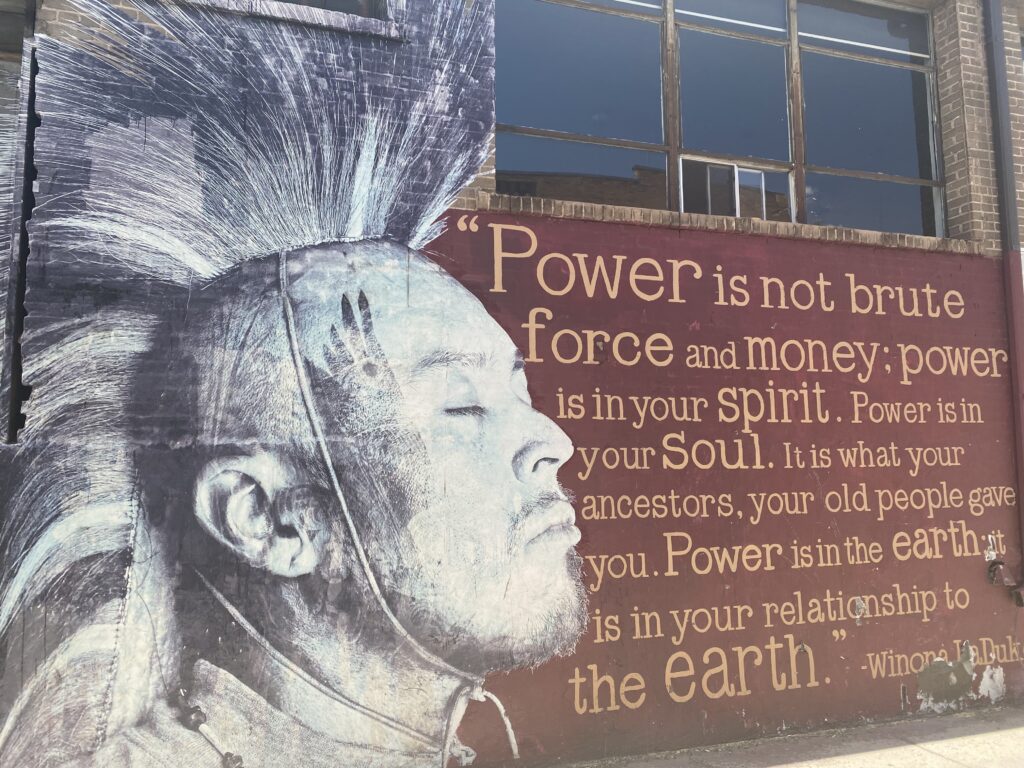 Despite some shaman induced revelations, meditation and spiritual refuge aren't always our vibe. Sometimes we're into finding the best donut, playing all the disc golf courses and pondering the public art scene in Flagstaff, just 30 miles and 3,000 feet higher in elevation of that place where people are all about finding themselves.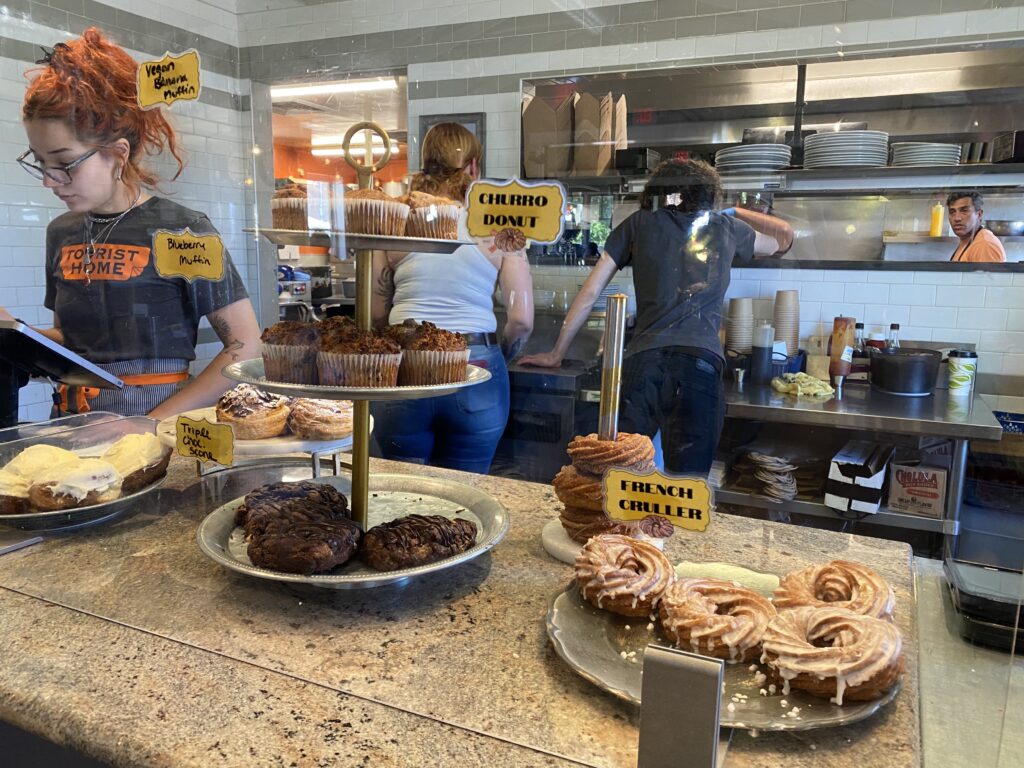 We've had our share of exploring Arizona from spending multiple weeks e-biking Tucson to getting the stickers for Saguaro and Grand Canyon National Parks. We patronized the Art Detour festival in Phoenix and the Ostrich Festival in Chandler where we witnessed large men riding big birds and Three Dog Night singing their greatest hits (Joy to the World or Mama Told Me Not to Come? Never Been to Spain or Shambala?) What we hadn't done was explore North Arizona where cactus are replaced by pine, you ski rather than sweat and you go Glen Canyon to see what drought and global warming have revealed.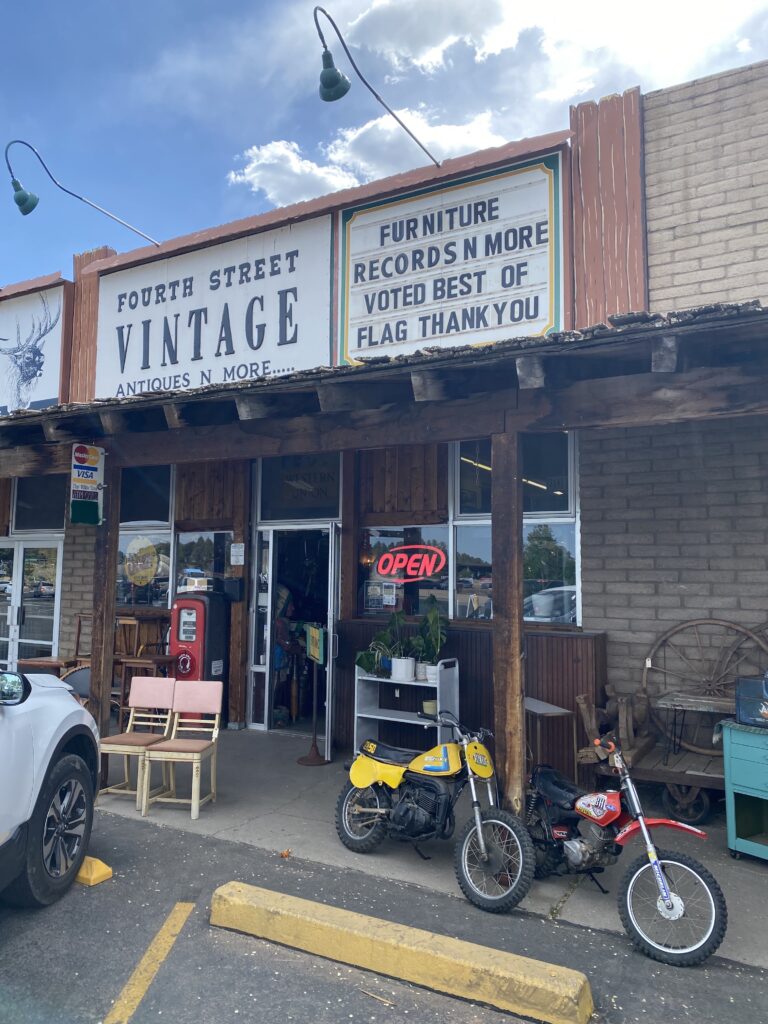 Flagstaff is the mountain jewel of the Grand Canyon state. It feels more like a ski town in Colorado than a city in Arizona. In Flagstaff, our TV stations come out of Phoenix, but the weather reports of 8 consecutive triple digit days have no relevance. At 7000 feet, the air is thin and cool, the pine trees are tall and our breath is short. Flagstaff downtown is picture-perfect historic cute chock full of coffee shops, breweries, and local art. On the town boundaries, big-box retail services what local suburban shoppers need. Northern Arizona University anchors the young people scene. Unfortunately, Flagstaff is no "best-kept-secret" judging from the home prices on Zillow. We were just late to the game.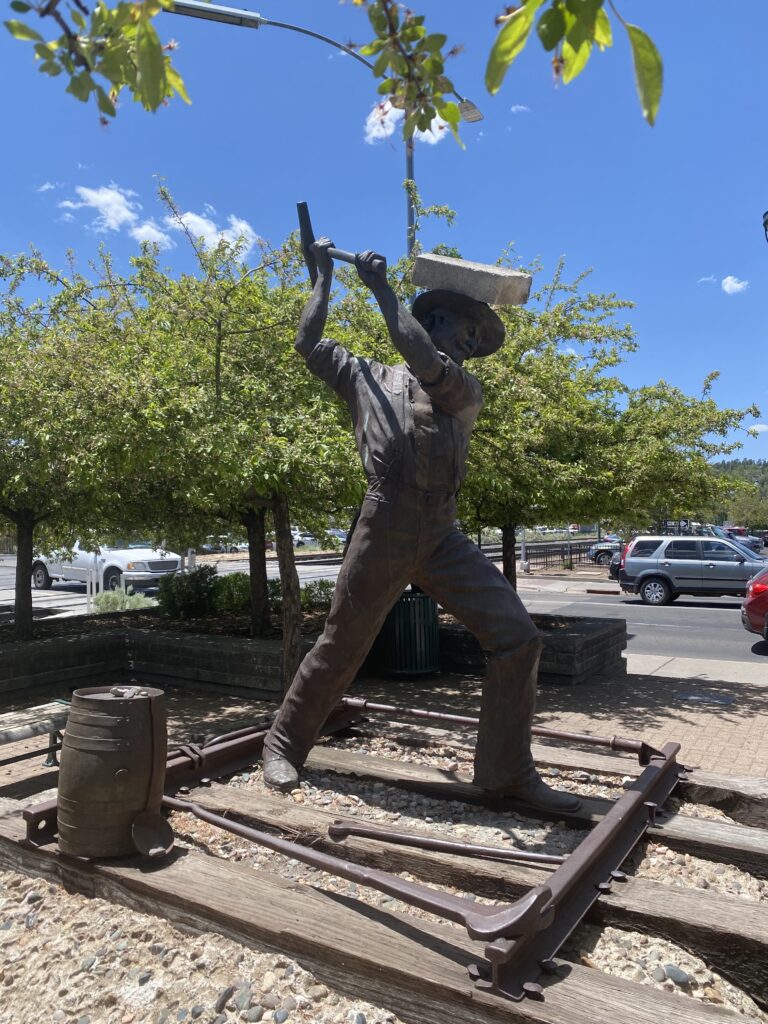 Our Luke AFB recreation campground is 5 miles outside of town, the perfect launch point to e-bike Flagstaff. Connected by the FUTS (Flagstaff Urban Trail System) and the Loop (circumnavigates the city) we have 100 miles of multi-use trails populated by lots of fitness-focused residents out with their dogs and babies to explore. Keeping the speed down and exchanging lots of "morning!'s on our way in, we noshed on the world's best cruller with the beautiful people at Tourist Home Bakery as a reward for the 5 mile downhill glide into town.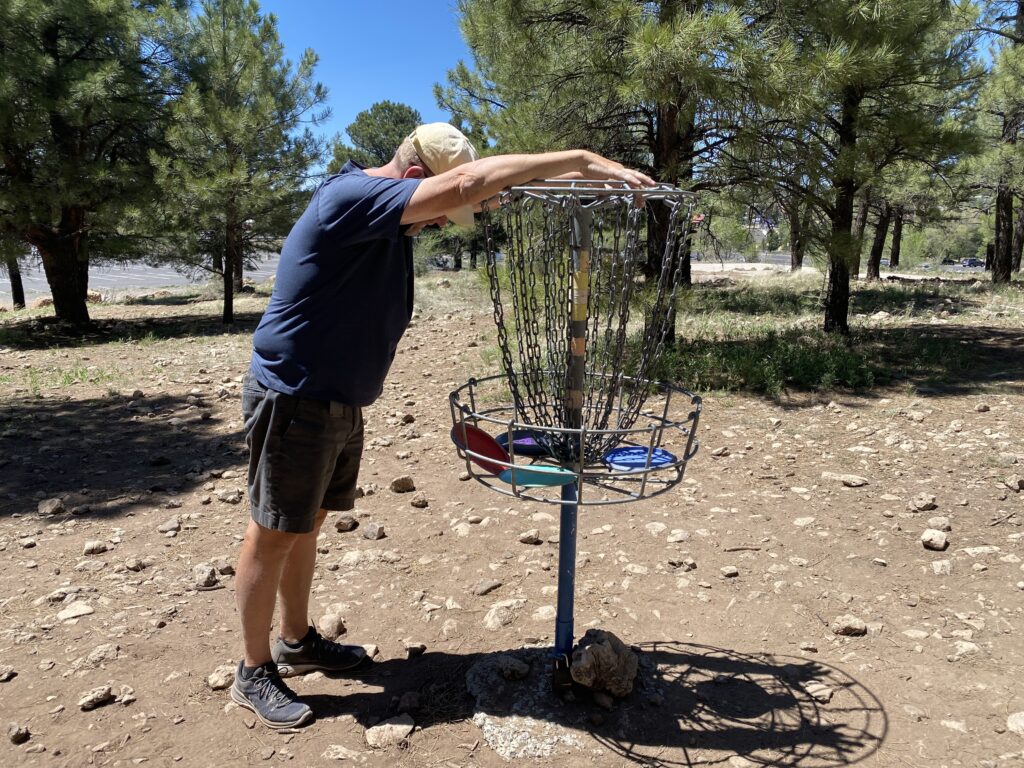 This town makes it easy to be a tourist, helping internet surfers find things to do. A Google search on Flagstaff Events leads you to Flagstaff 365 where you can find happenings on each day, maps and descriptions of attractions and tons of ways to get involved, like where and when to play pick-up pickleball (Bushmaster Park for those who are wondering.) If every city was so easy.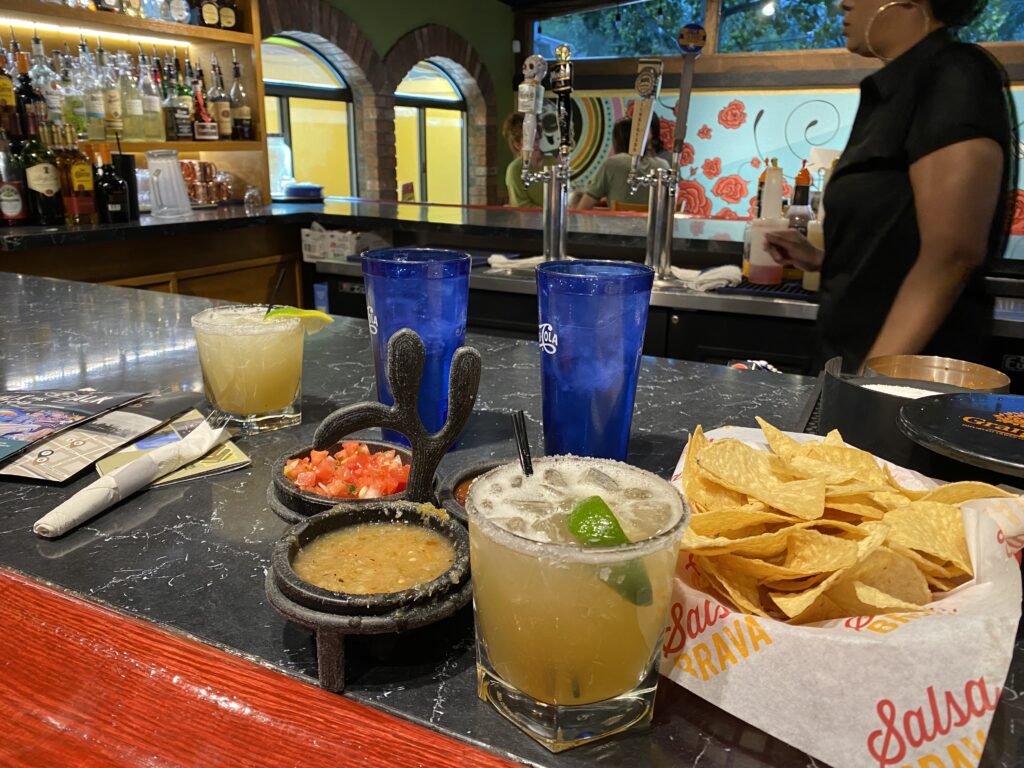 We are getting lost in days of mural hunting, geology lectures and local art galleries. Add in disc golf course walks, happy hour margaritas and thrift store crawls and we are spiritually fulfilled.