The phone rang at 9 pm. It was the front desk at the campground. The night attendant explained that we were in the wrong camping spot. We would need to move immediately. We looked outside at the pitch blackness and informed him that whatever space issue we were having could wait until it was light. He responded that if we did not move immediately, he would be forced to call the manager. Oh no! Not the manager. Sounds good, we replied. Send him down to site 9 when he gets in. Knock hard, we will be asleep.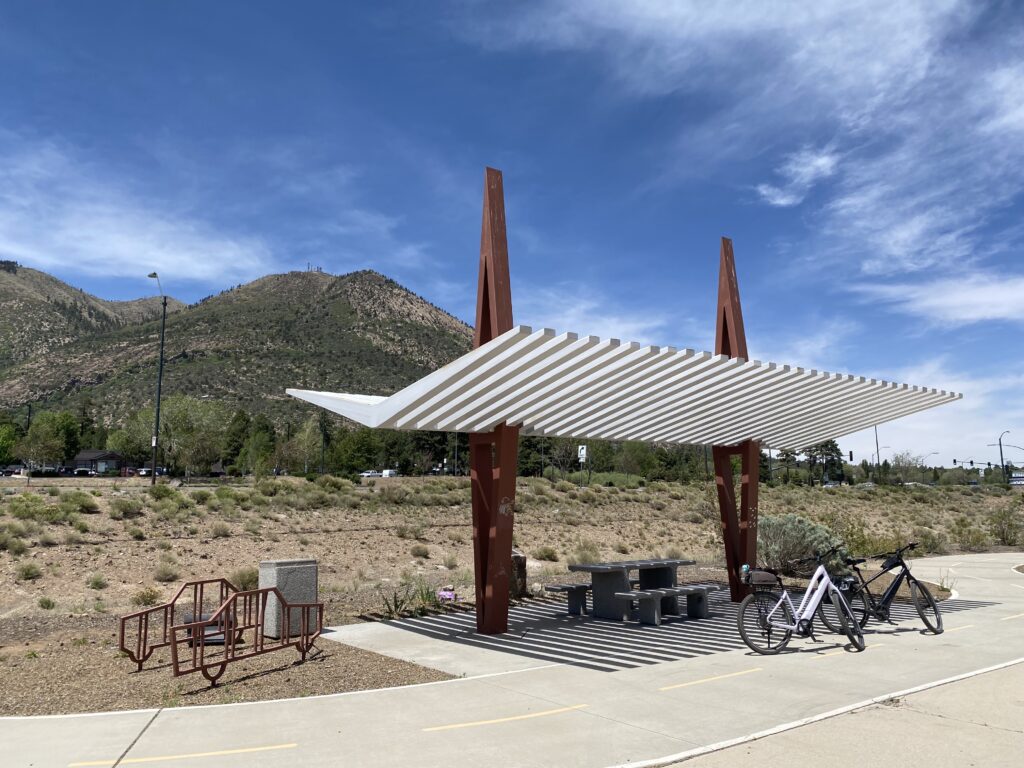 Despite the comic emergency on our second to last night in Flagstaff, the visit has been phenomenal. In the course of 8 days we went from Overland skeptics to active shoppers for an off-road trailer/folding tent thing-a-ma-jigger imported from Australia so we could camp on the edge of a gorge.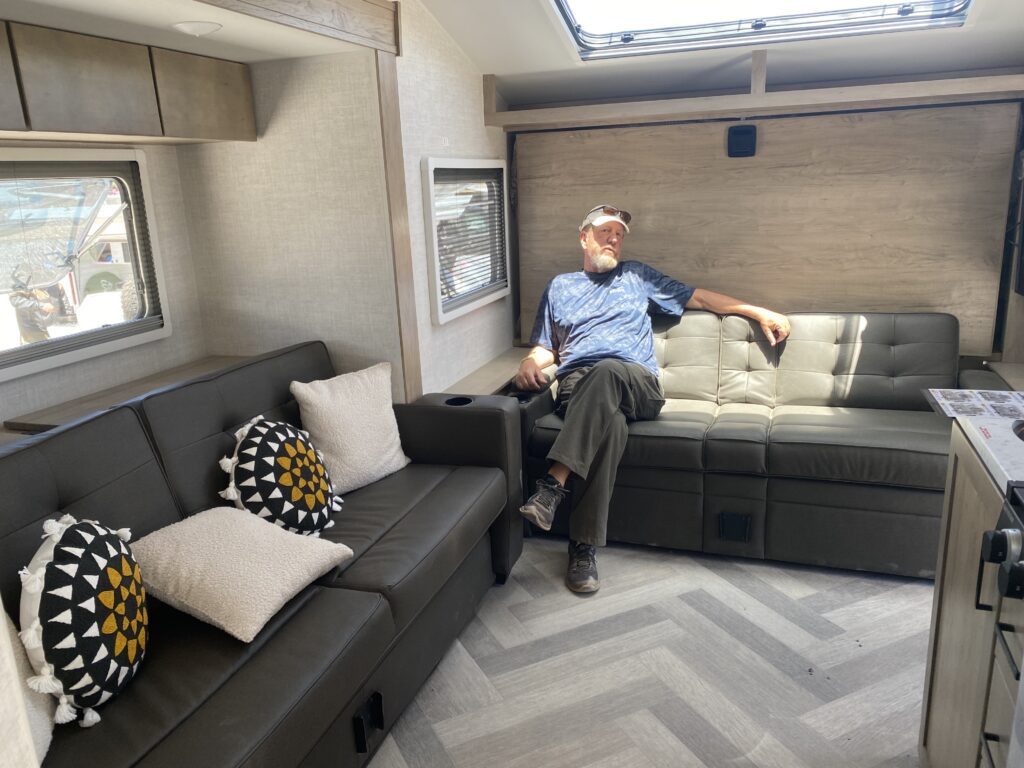 In lieu of a new rig, we bought "recovery gear" so we can take Boss into the deep sand of the Vermillion Cliffs National Monument this week. And we rode our Comos into town every day to explore, thrift or just pick up a gallon of water.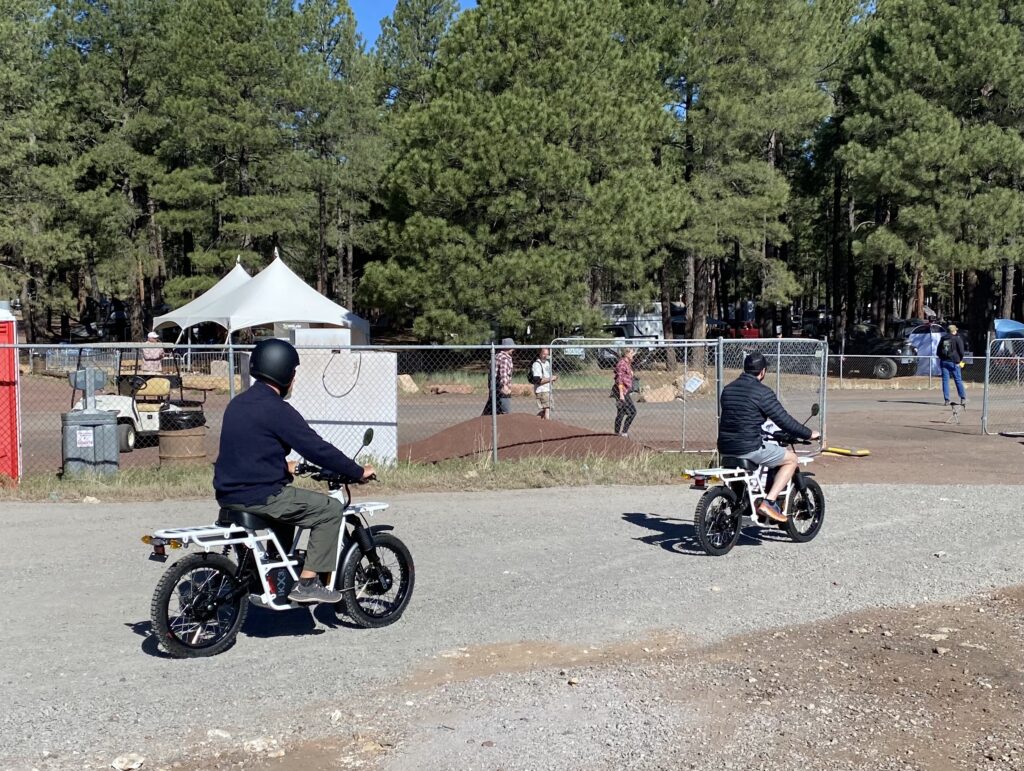 Eric bid farewell to his new pickleball buddies at Bushmaster Park. Not too big and not too small, Flagstaff has it all for a concentrated city adventure. We discovered the best margarita happy hour, the best crueler donut, the best open pickleball play and the best thrift stores in Arizona, all from the comfort of our ponderosa pine homestead on the edge of town.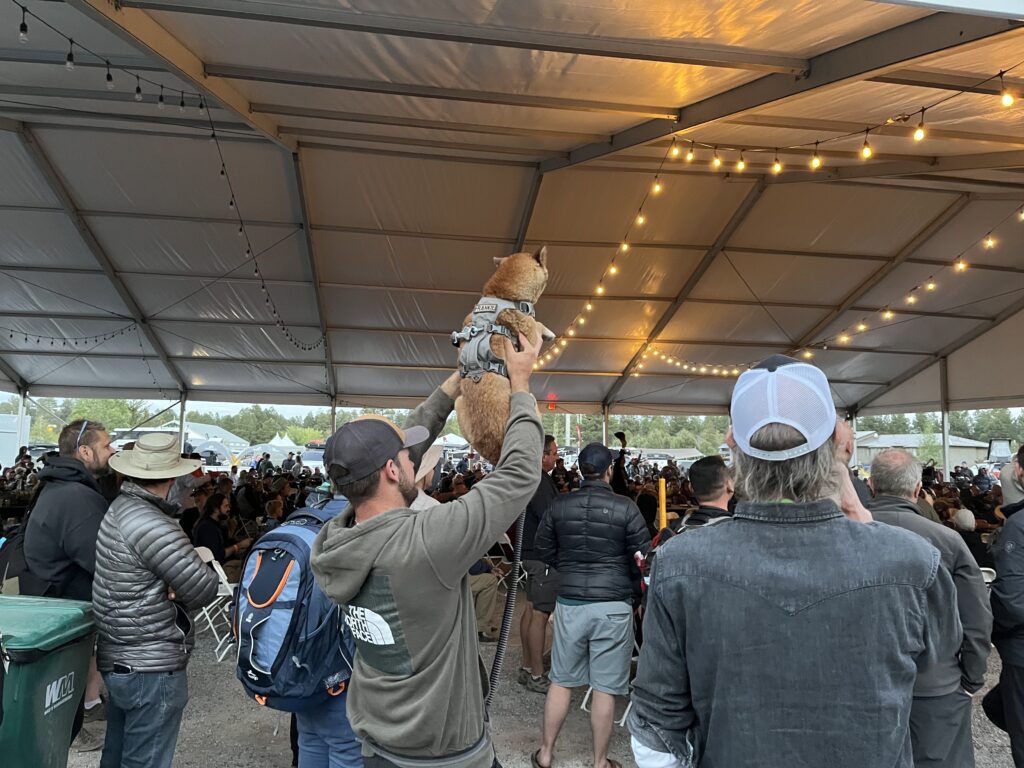 The Overland Expo in Roxie's backyard provided four days of entertainment, vendors, movies, RV adventure talks and product demonstrations. When we woke Monday morning, the whole Expo was packed and gone. We felt like we had lost a lot of new friends.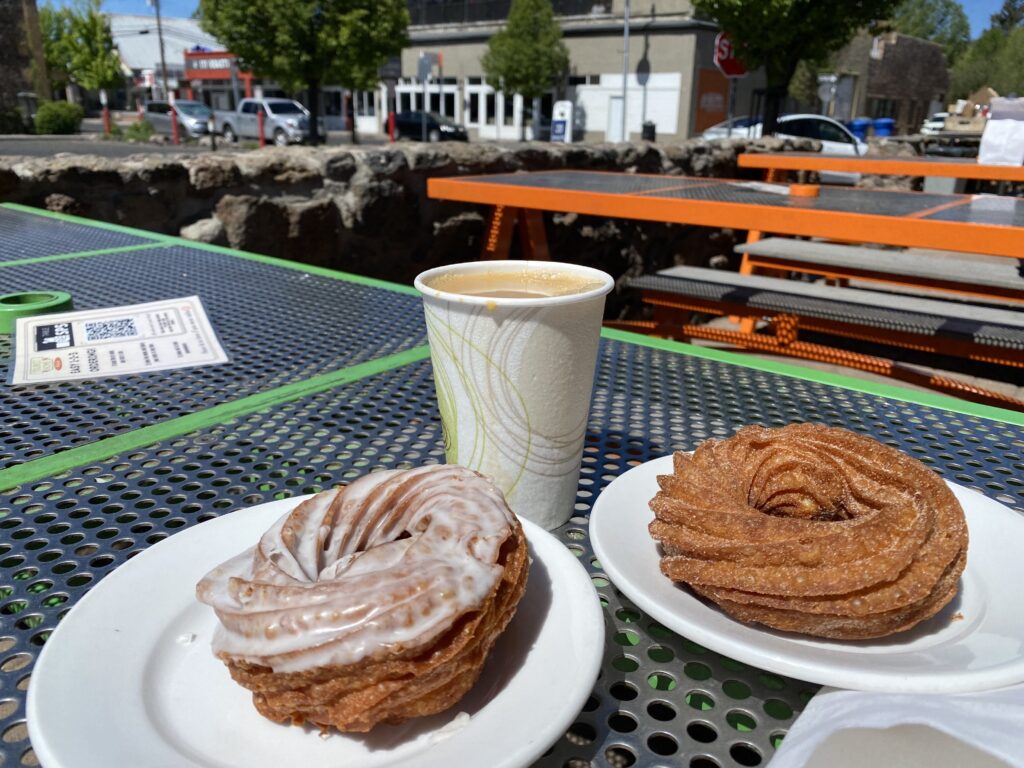 Was Flagstaff in our sights when we left in April? Actually it was no more than a name on a map. We recalled rolling through on I-40 on one of our previous adventures, but then we did not even stop for fuel. We had no idea Luke AFB in Phoenix had a military recreation area on the edge of town.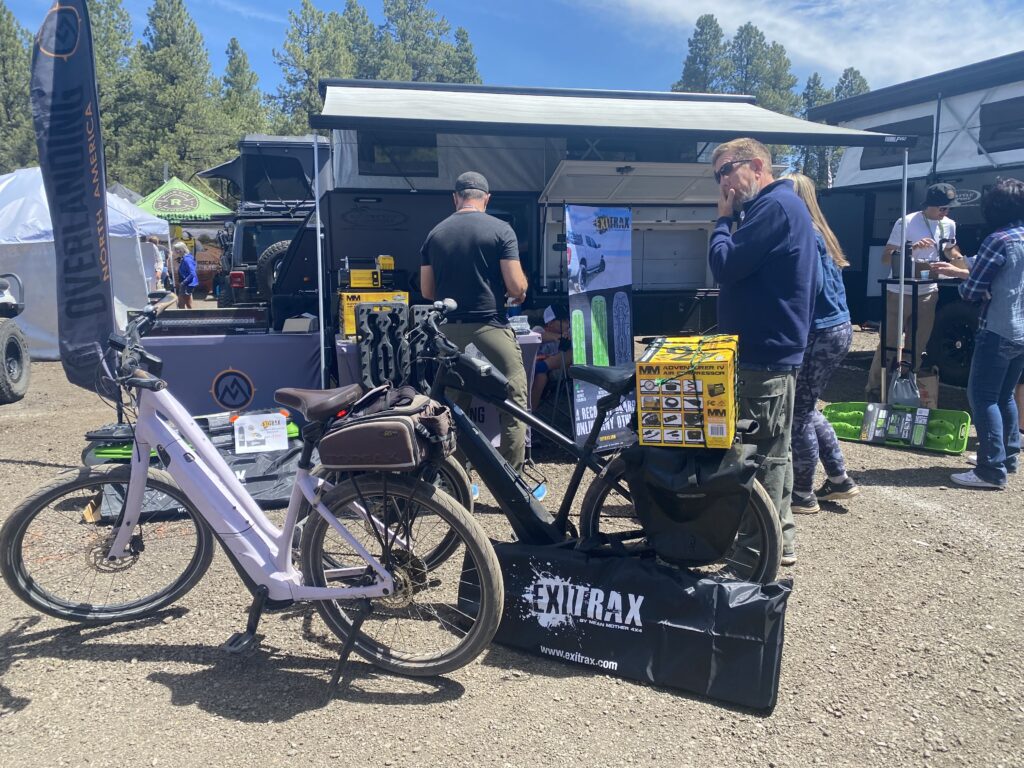 It seems impossible to adequately capture the serendipity of our stay in Flagstaff. What we do know is that Flagstaff-like experiences are what make the nomadic lifestyle so addicting. If Flagstaff could happen, what else could happen?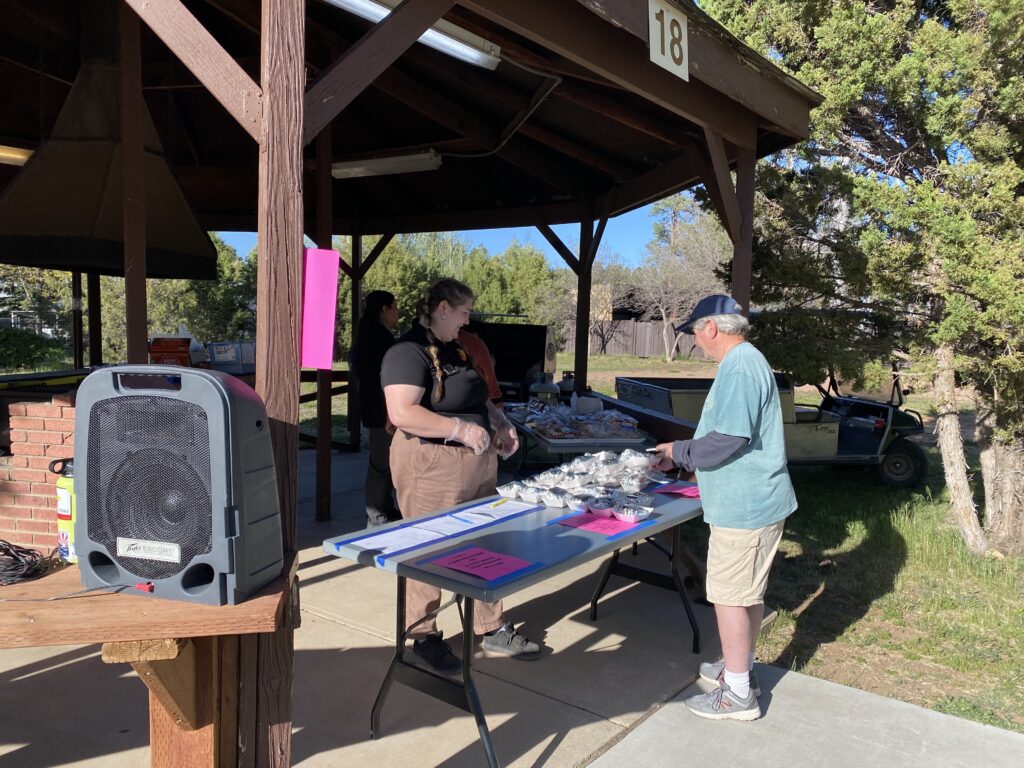 We're headed north to the Lake Powell region where the water is at an all time low and forest fires continue to burn the areas where trees can grow. Roxie is too big to go off-road where the Overlander crowd would have us go. Boss lacks extreme tires, a four inch lift, custom shocks and a winch. Yet we feel optimistic that adventure of some kind awaits. We just have to go find it.