Gotta make a move to a town that's right for me
Town to keep me movin'
Keep me groovin' with some energy
St. Augustine, FL is not likely the town we'll be moving to, but it definitely has a funky vibe that can keep you movin' and groovin'. The amphitheater is a gem, the beaches are expansive, and the town has tons of retail and restaurants in 1700s styled buildings aligning the cobblestone streets. There is something for everyone, although any one person probably will not like it all.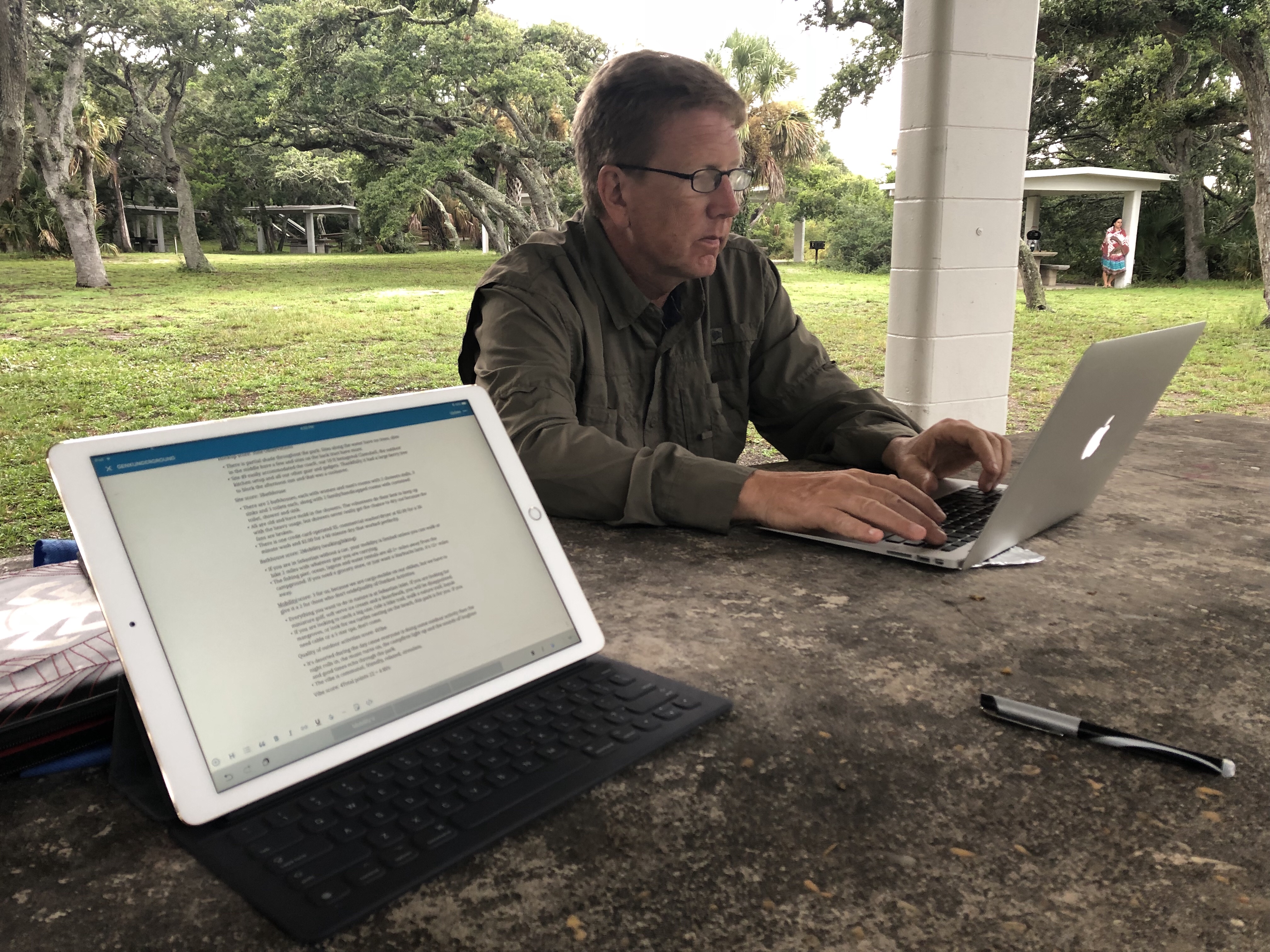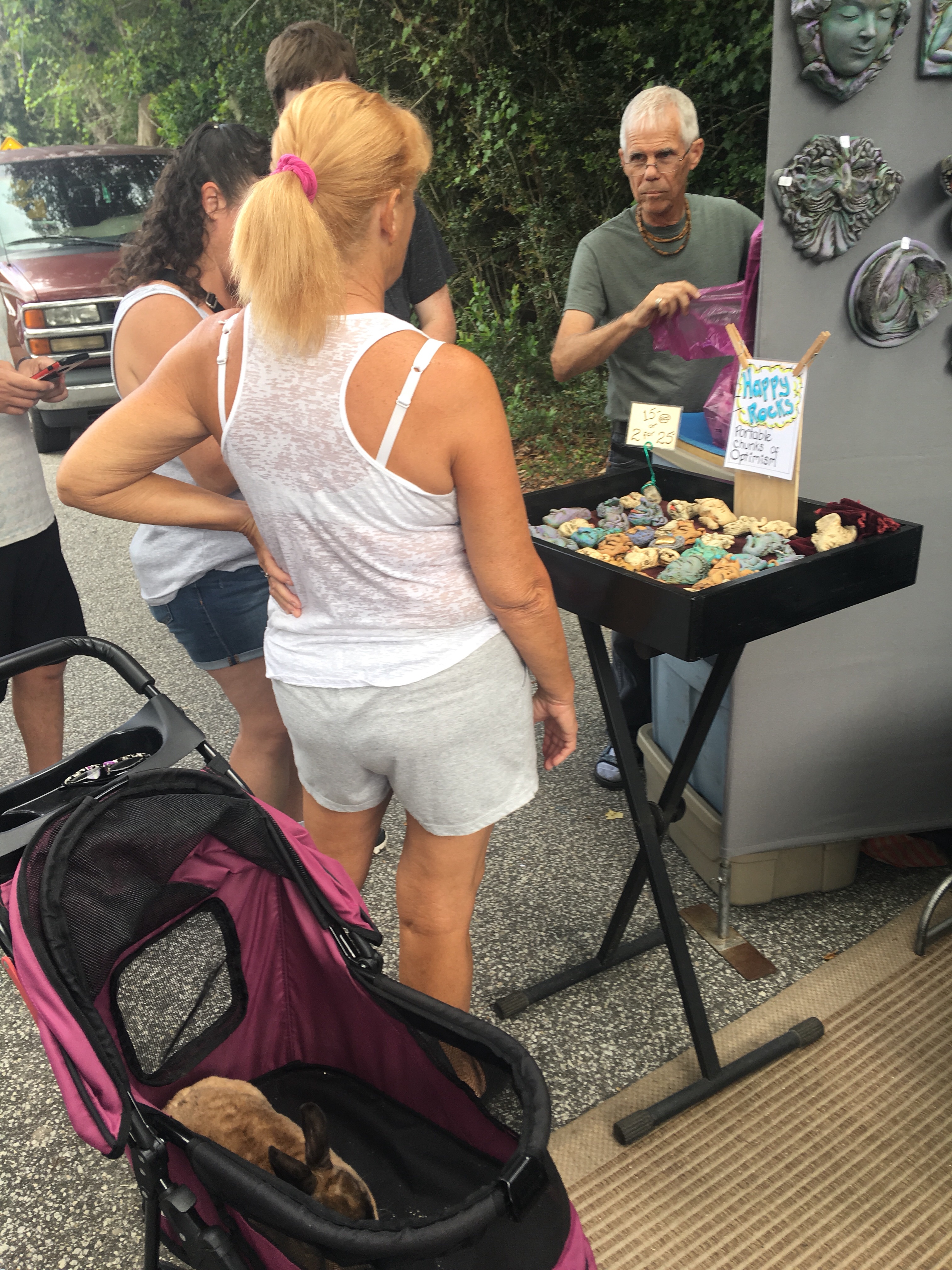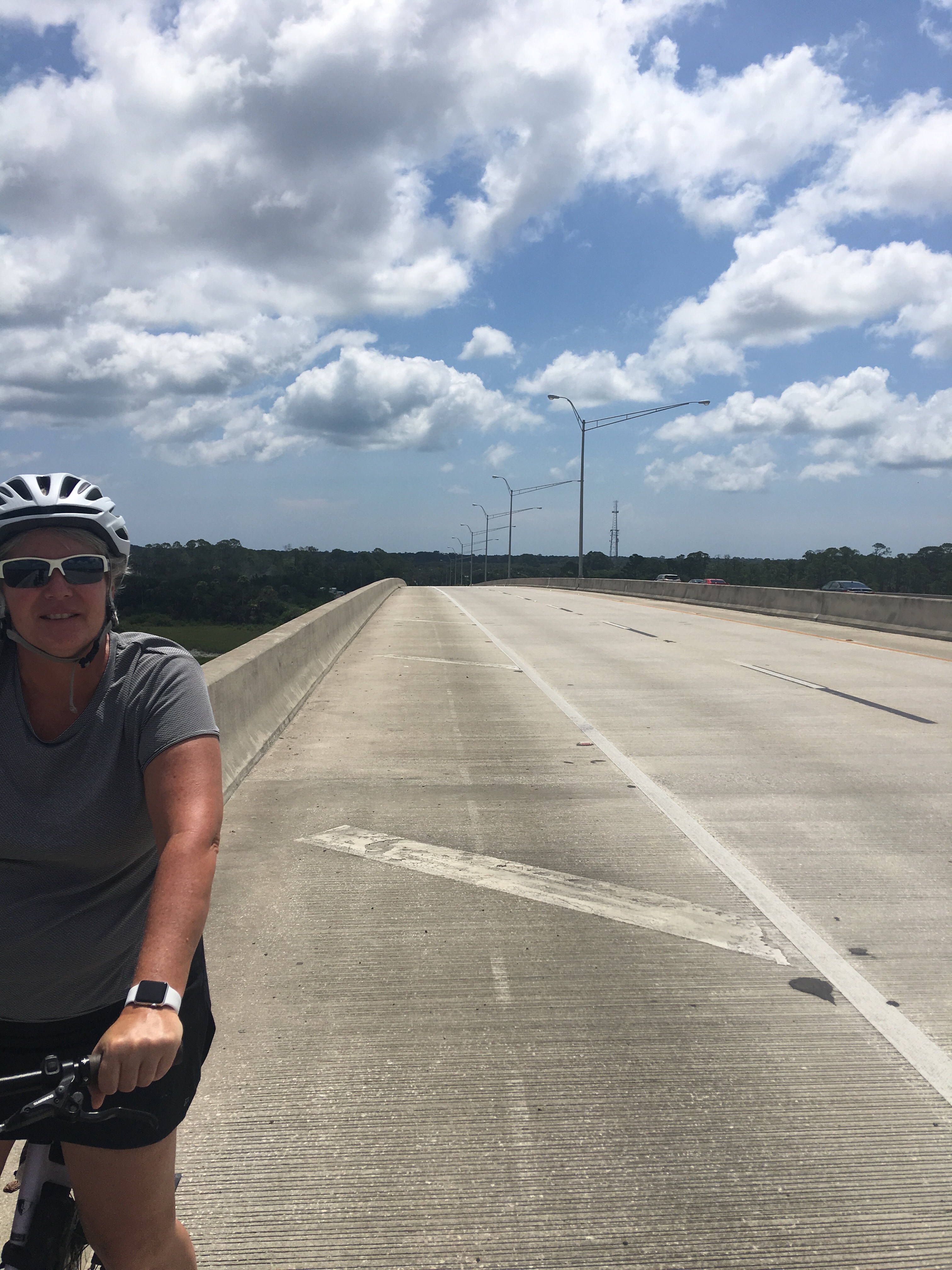 Our week in Anastasia was like a fierce game of dodge, but instead of avoiding a stinging ball, we were skirting run-for-cover rain, planning every activity around red thunderstorm cells on weather radar maps. Friday and Sunday were washouts. We got a little beach paddleball and shell seeking in, along with a lot of writing and other work-type activity thanks to Toyota and their free, Oh-Ranger! WiFi.Saturday was our best day where we only flirted with raindrops and managed to hit the Farmer's Market, clock an 18 mile perimeter ride, pontoon tour, sunset waterfront dinner and weird wander through Funkytown for a 30 mile day. Yes, we now measure accomplishments on how many miles we clocked on the e-bikes and how many activities we instagrammed. The Saturday Farmer's Market at St Augustine Ampitheater is pretty much the same as the Wednesday Market at the Beach Pier, although we did see some interesting sights, like this woman, buying a Happy Rock for her bunny.
One of the best ways to see large swaths of a town and navigate commercial living is to peddle your way through it. Since we are thrifters, we mapped out the five thrift stores we hadn't been to and created an 18 mile loop that took us over the Intercoastal Waterway (Mantanzas River) with an expansive shoulder onto heavily trafficked big box Route 1 with a dedicated bikelane to a no shoulder backroad dotted with mom & pop shops and salt box houses that connected us back to Rt 1 and over to A1A and into a congested, car, trolly and pedestrian clogged downtown backup for the Lion's Bridge that draws once an hour for the 50ft high boating crowd and back down A1A past the Alligator Farm and Pirate mini golf to the jungles of Site 108 on Coquina Loop. Phew. We bought two 25 cent shirts and a diet ginger ale.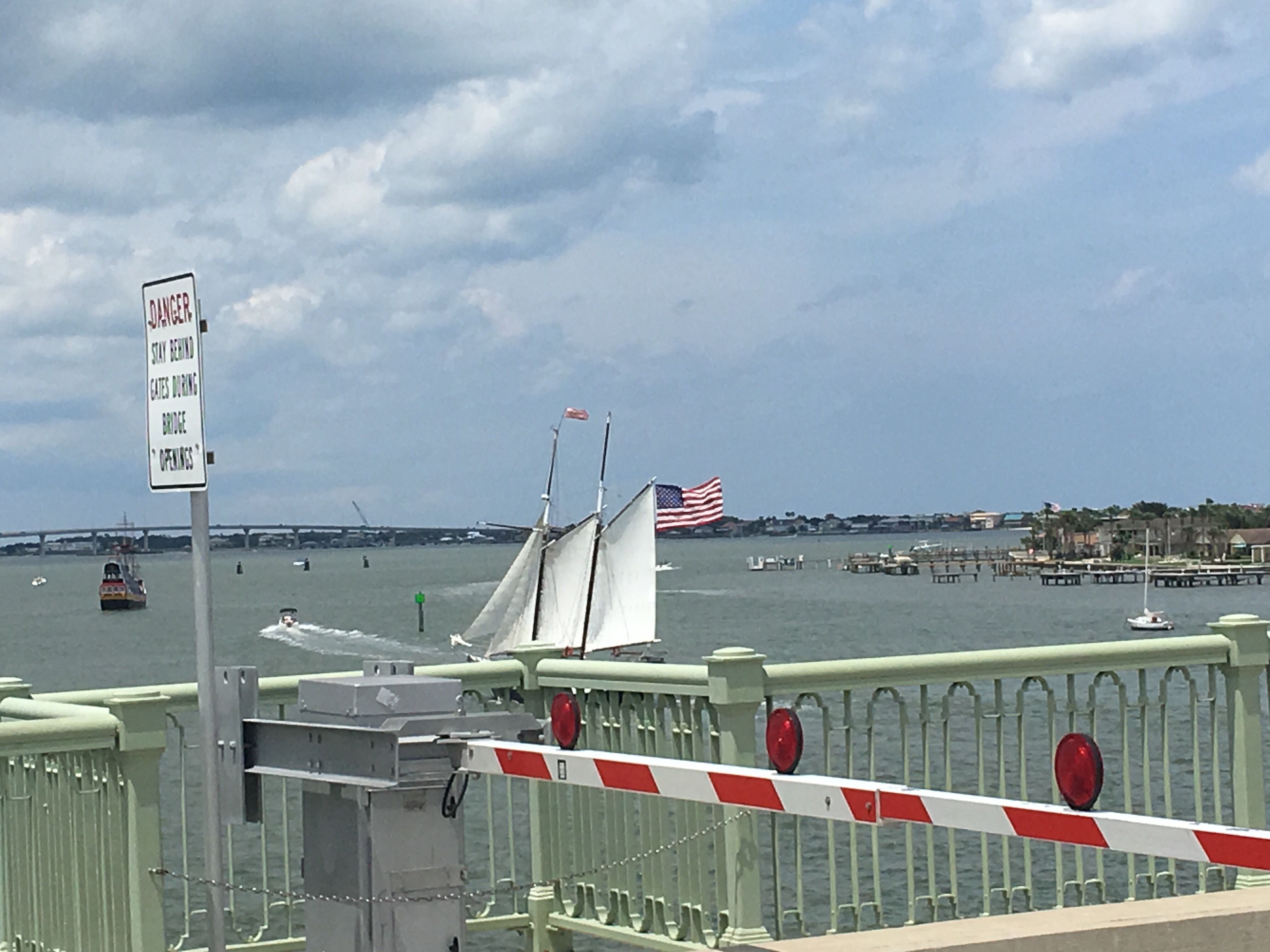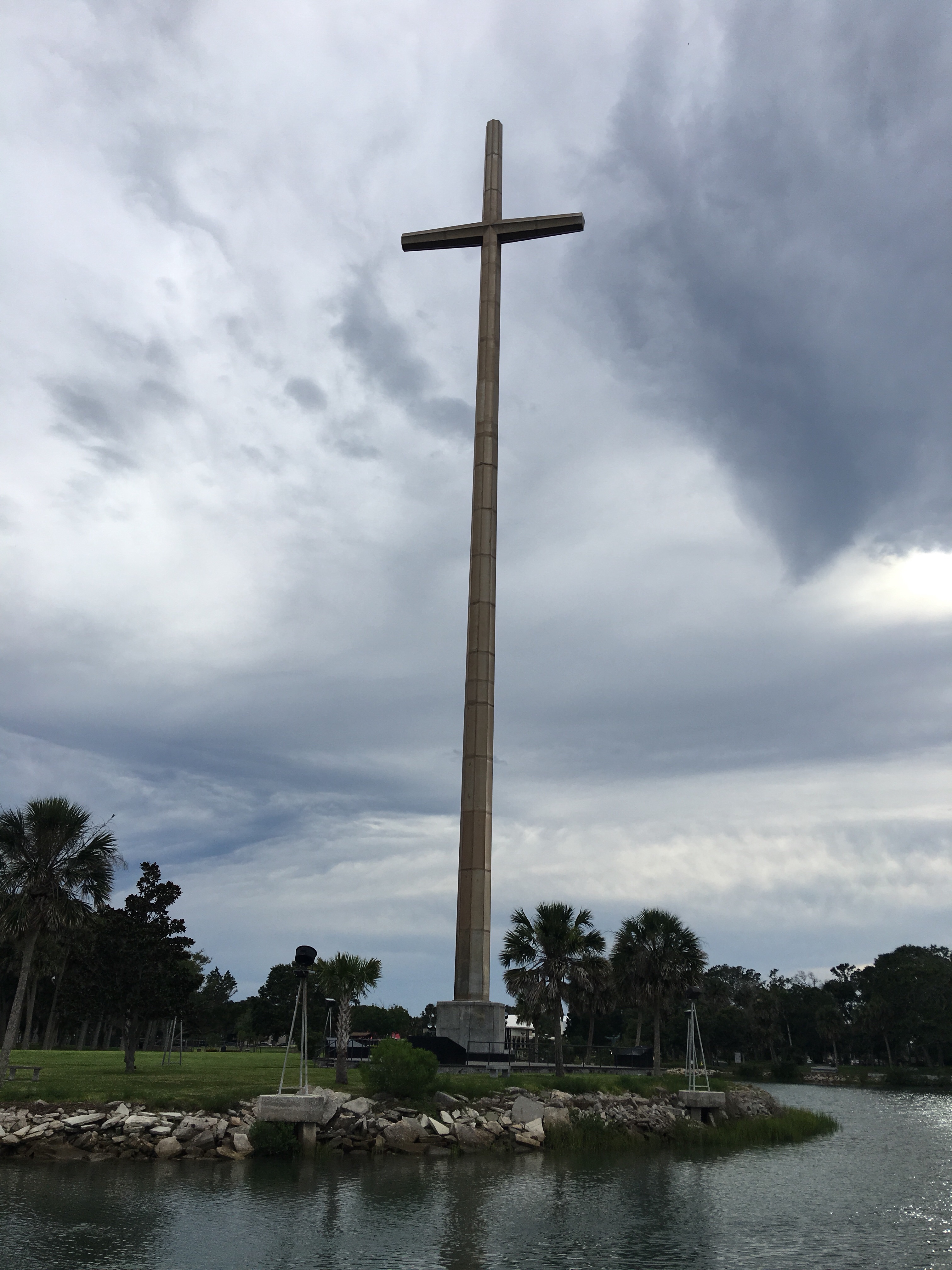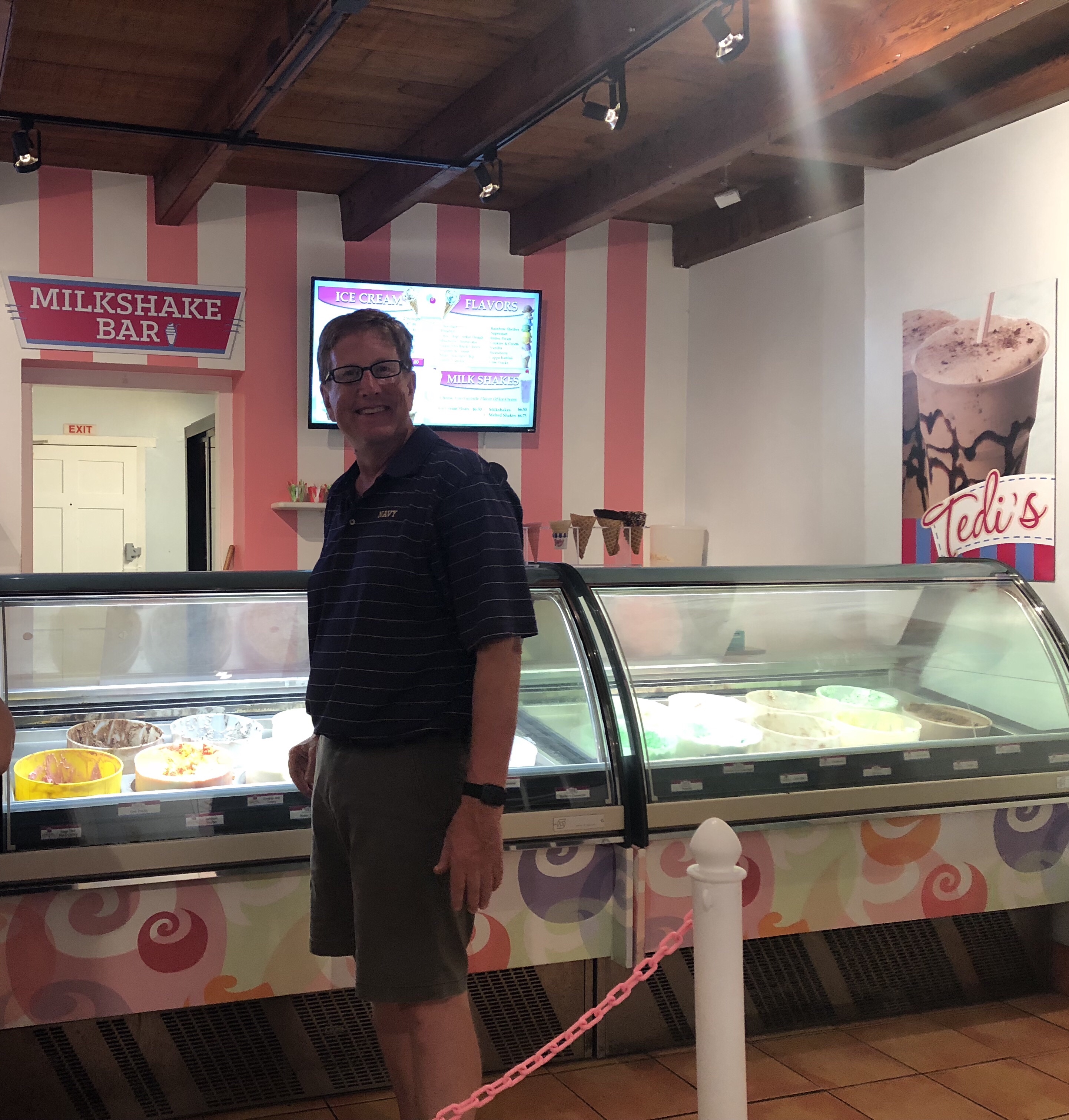 Since we did St. Augustine by land, it was time to do it by sea on a family outing with our newlyweds and the grooms' Dad who was visiting from SoCal. Florida Water Tours is a new business that appears to be run by a pack of Millennials working out of an office with a card table. They found a Boomer in Captain Skip to manage the helm of a 30 passenger pontoon boat. We took the wildlife and history tour with Brandon, who we're pretty sure we last saw at the Slightly Stoopid two nights before. He filled us in on the history of the oldest city in the US and the surrounding points of interest like the 208 foot Great Cross that was erected in 1966 to mark the 400th anniversary of planting Christianity in America as well as some bird identification and a few dolphin jokes. Other than most of the boat occupants getting way too excited over a pod of porpoises a half mile away, we loved the chill atmosphere, setting sun, and views of the ancient city with good company. With sunset behind us and our bellies full from the Kingfish Grille, we said our goodbyes, clicked on our bike lights and set out for the 6 mile night ride home. Passing through downtown for the second time in a day, the trolleys had given way to ghostwalking tours, drunken street partying and ice cream in a homemade waffle cone from Tedi's. We past on the first two, but may have sampled that last one.
Where Sebastian Inlet was remote-ish in terms of outdoor extravaganza, St. Augustine was in the thick of attractions, entertainment and a fabulous beach. We loved the vibe of St, Augustine Beach, but not of the historic district tourist trap. Maybe the incessant rain swayed our discussion, but in the end we agreed we preferred the slower pace with less crowds and nature-based activities to the party atmosphere in the town. We were ready to move on to Mistletoe State Park on Clark's Hill Lake 30 miles outside Augusta, GA.