There's a gravel road that cuts through El Malpais National Monument where searchers strap on backpacks and blow-up sleeping pads to hike 2700 miles from New Mexico to Canada on the Continental Divide.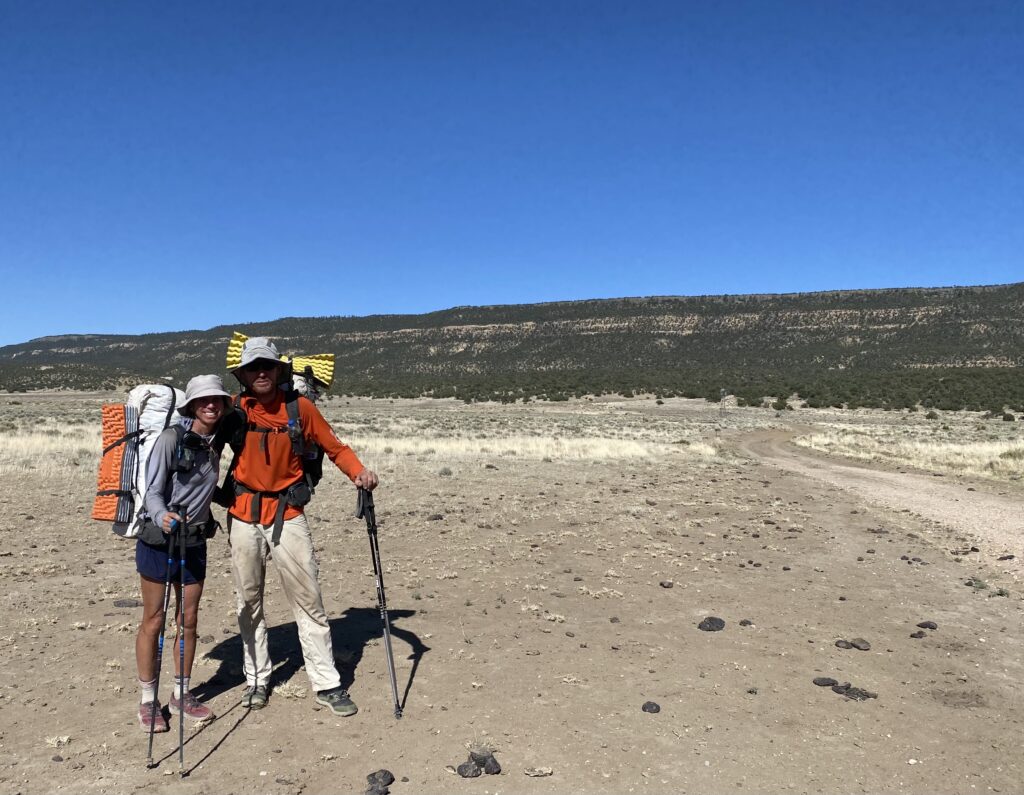 Barefoot and his wife who hasn't picked a pass-thru name yet, sold their business in Seattle to figure out what was next in their lives. With three girls launched and work on hold, what was their new purpose? They'd walk 15 miles a day for at least the next 6 months, starting in Lordesburg, New Mexico, through Colorado, Wyoming and Montana to their final destination in Alberta Canada where one of their daughters would drive 8 hours to pick them up. Hopefully they'll have figured it out by then.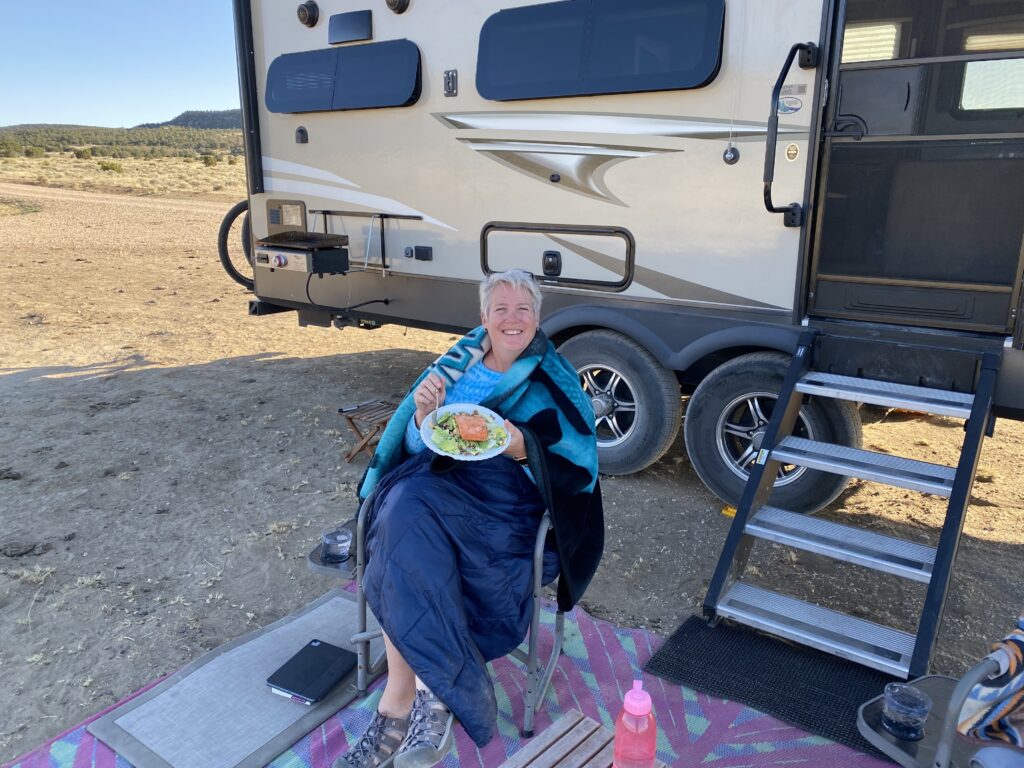 Life basically flows from today to tomorrow to next season cause that's how we engineered it. We can see the wrinkles settling in to our fingers and thumbs and the back of the hands. It's impossible to ignore when everyday we are typing out the stories of how we are trying to go off script, not yet ready to settle into predictable patterns but accepting our limitations, no longer able to see endless possibilities.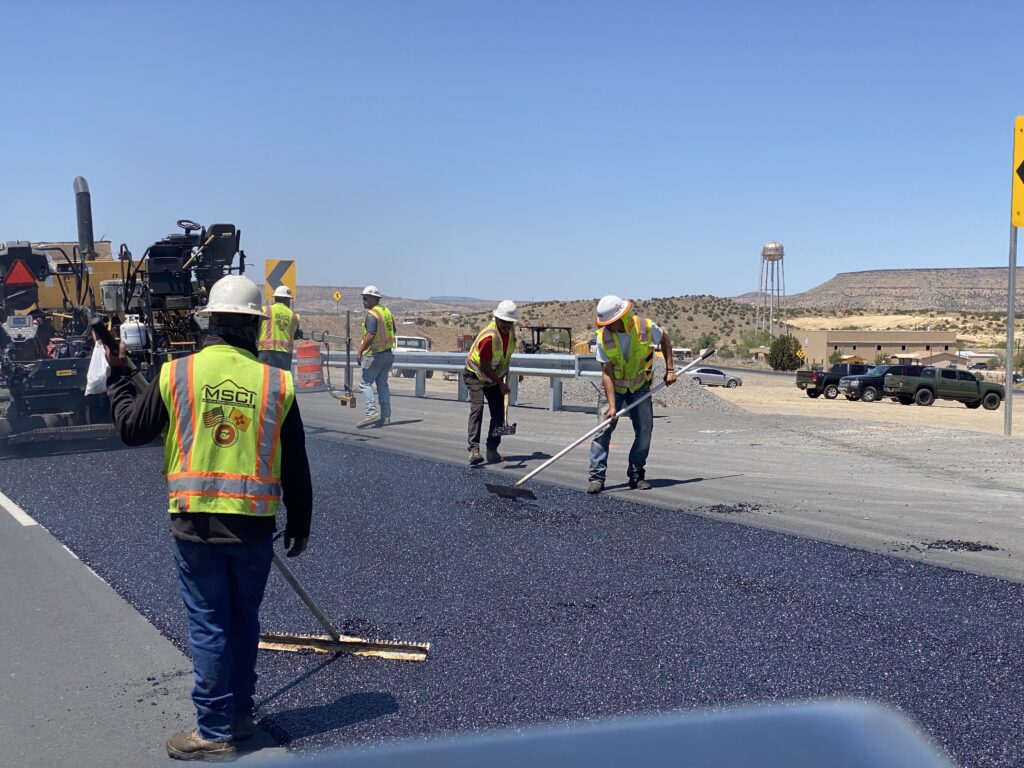 Claudia from Germany is traveling with her husband and dog for 365 days from Utah to Florida, where she has always dreamed of living. Kids are gone, five BR house sold and everything they thought they needed stuffed into a 40 foot 5th wheel towing a storage unit behind, for the 75 foot triple tow. They are 3 months in, she doesn't love his driving but that's what a few puffs of medical marijuana are for.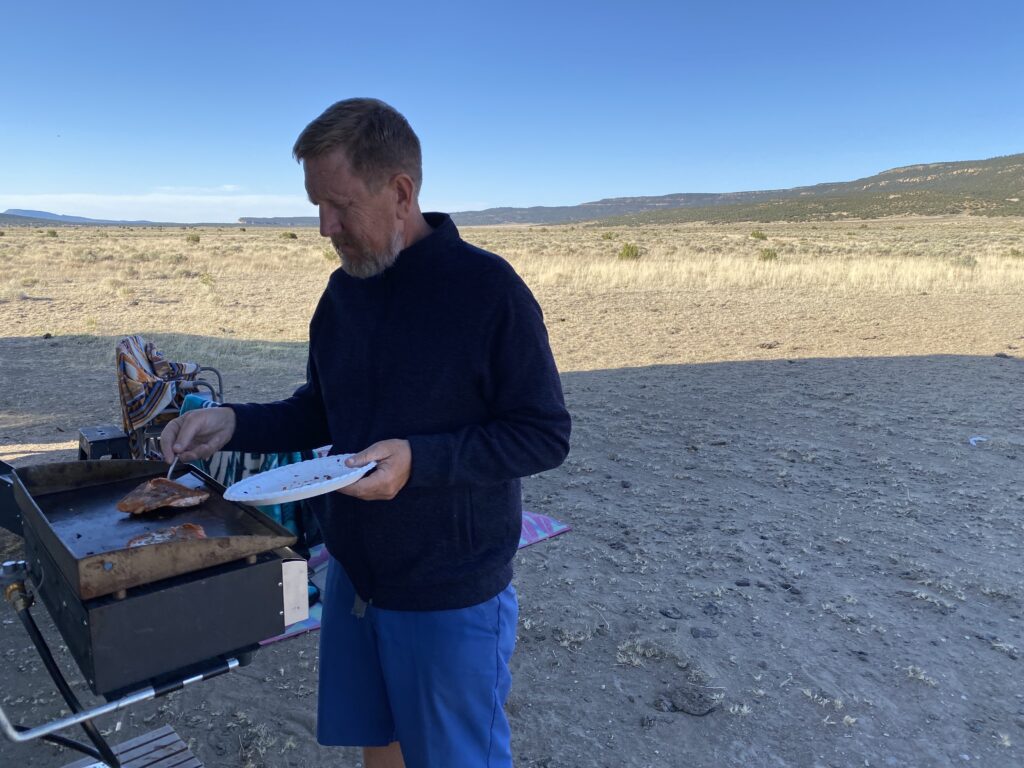 We're six weeks into what might be a 20 week journey. Blogging is our way of capturing our adventures so that when Sheri has lost the rest of her mind, Eric can reprise the James Garner role in The Notebook, recalling times of exploration and experience. It's already working, as we were in Albuquerque just 3 years ago and couldn't recall the 5 days we spent there until we re-read the blogs and it came flooding back like it was yesterday.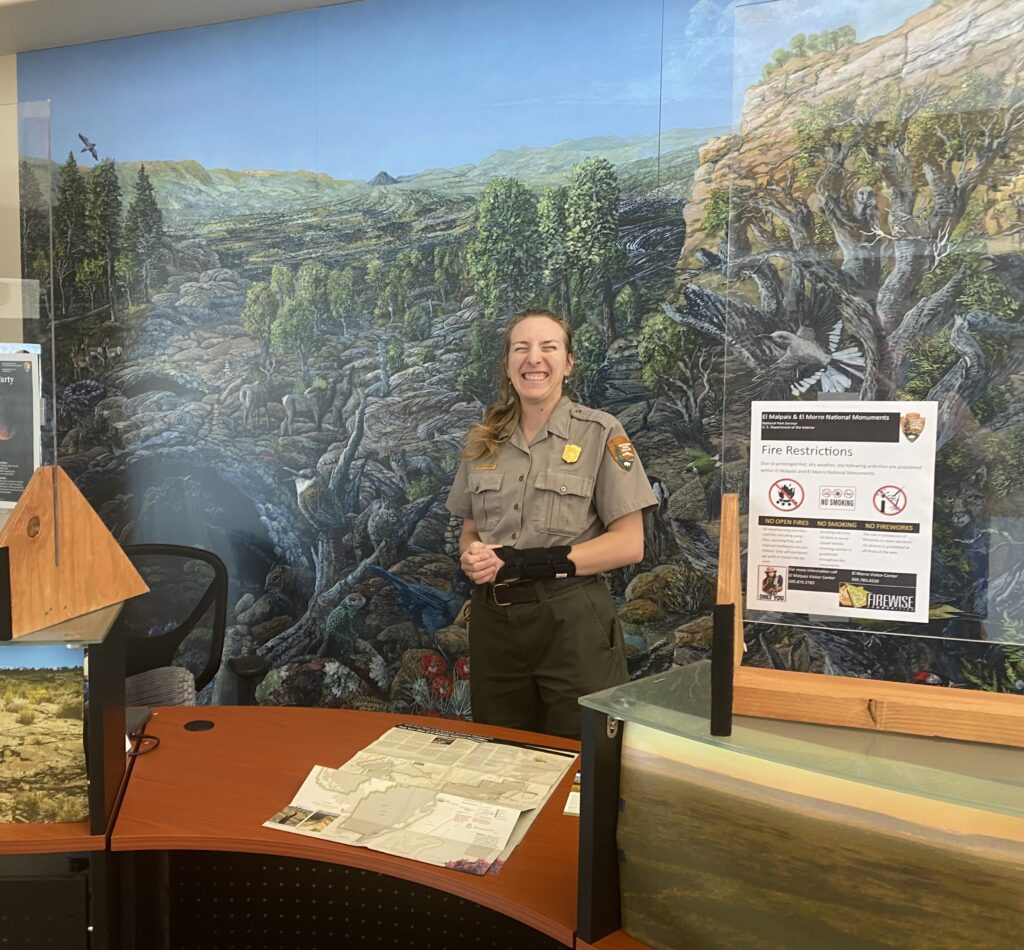 In the old days we traveled with the weather, seeking out favorable climate with potentially interesting adventure. This trip we bought into the post-Covid reservations required world and lost the spontaneity and curiosity of going with the flow. Passing a sign for El Malpais National Monument, we took an impromptu detour to the visitor center where Ranger Roslyn asked us if we could stay, cause it would be well worth it.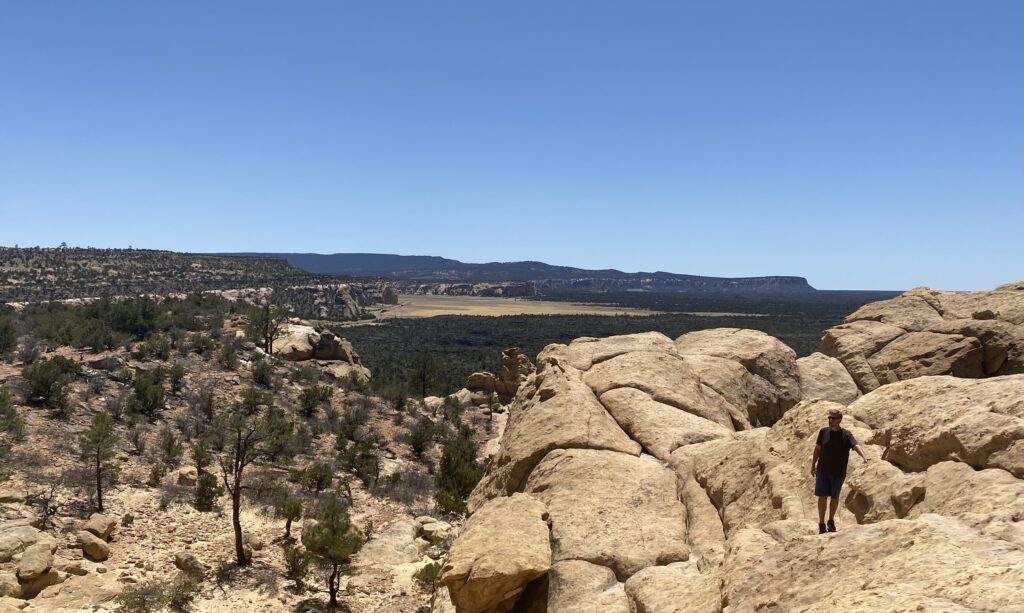 El Malpais is the Badlands of New Mexico, home to towering red rock formations, yellow sandstone cliffs and black lava fields. Instead of a night in a full hook up county park in Gallup where we'd likely scan for over the air TV and go to the Native American flea market in the morning, we took Ranger Roslyn's map and her enthusiastic recommendation to camp in the National Conservation Area. This is her first permanent station after five years in the volunteer corps. Leaving her hometown of Scranton, PA, she worked parks from Ohio to Washington and now, in her late twenties is telling lava stories in west central New Mexico.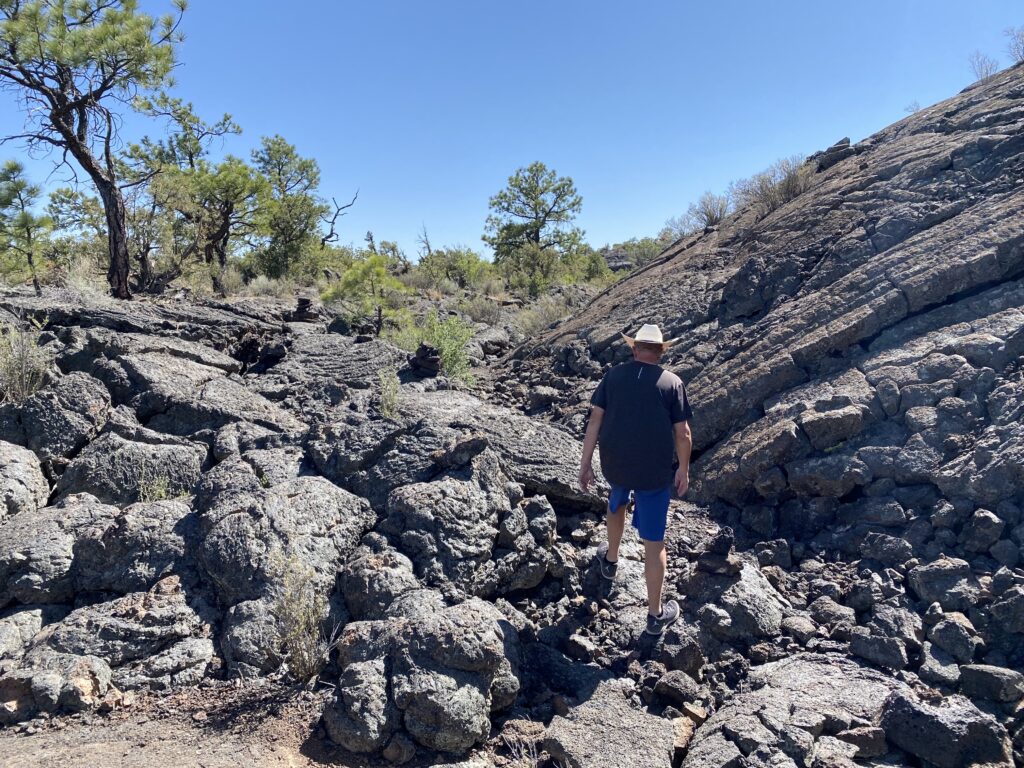 Boss pulled Roxie south along the eastern edge of the monument. The enormous lava field on the west, long cooled some 39 hundred years ago butted up against the base of the sandstone cliffs on which we drove. Making the most of our unplanned excursion, we hiked the monuments best features, sandstone and lava fields. At 7200 feet of altitude, even moderate hikes took on new challenges.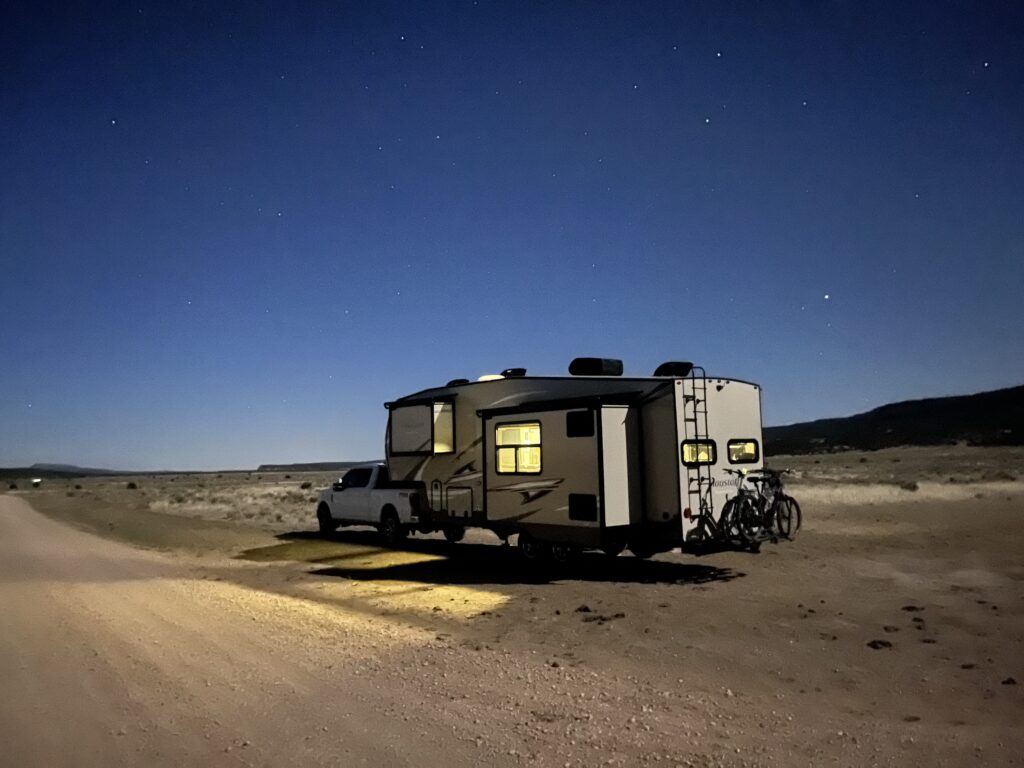 Near the southern boundary of the monument into Bureau of Land Management Conservation land. The dirt road provided no opportunity to turn around should it have been a mistake. About three miles down the road, a patch of dirt near an abandoned water well gave us just enough room to swing around and park on the side of the road.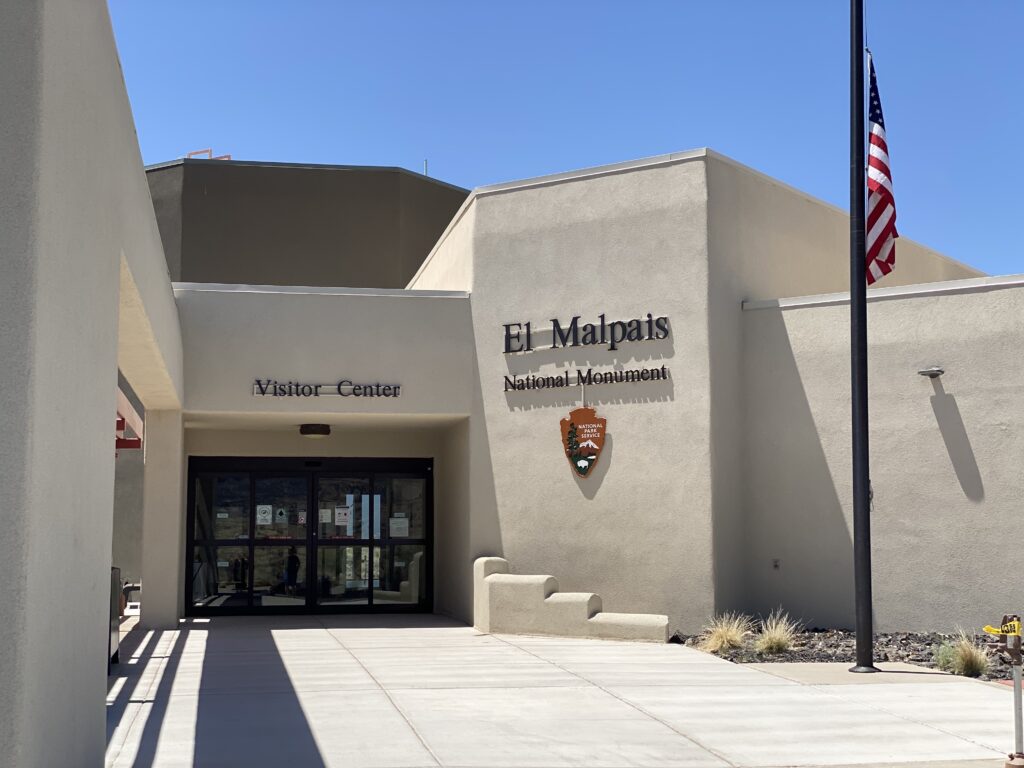 The abandoned well is a landmark on the Continental Divide hike which is how we met the couple on their way north. Other than their brief company, the land was desolate. We set up camp and prepared dinner on the outside kitchen as the temperature dropped and the sun set. No electrical hook up. No water hook up. No bath house. No neighbors. No safety net. No civilization. Just us on a dirt road running in to a canyon valley. Maybe this is what we were looking for, or at least what we needed now.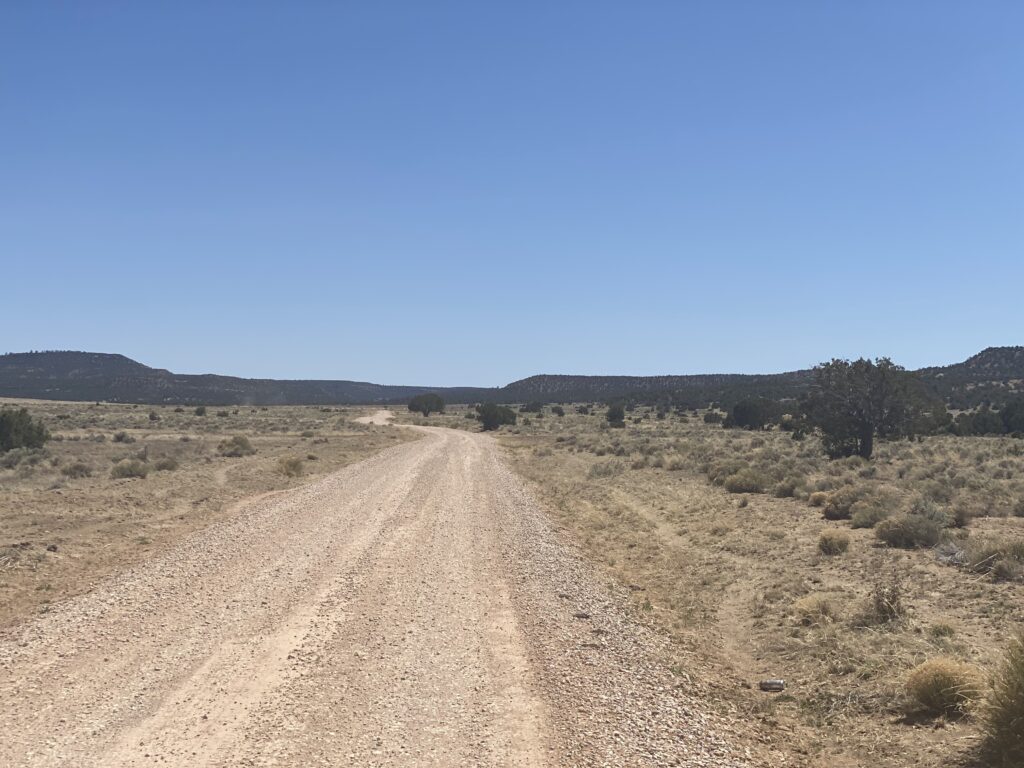 Being alone in the wilderness at night casts its own unique emotional feel of beauty and terror. Nothing in suburbia prepares you for such alone-ness. Everything in modern entertainment reminds you that terrible things lie in wait in the dark. The reading light in Roxie is the only illumination in sight. The once picturesque mountains in the background have disappeared into black ink. Sounds you normally would not notice grab your attention when there is absolutely no background hum from society.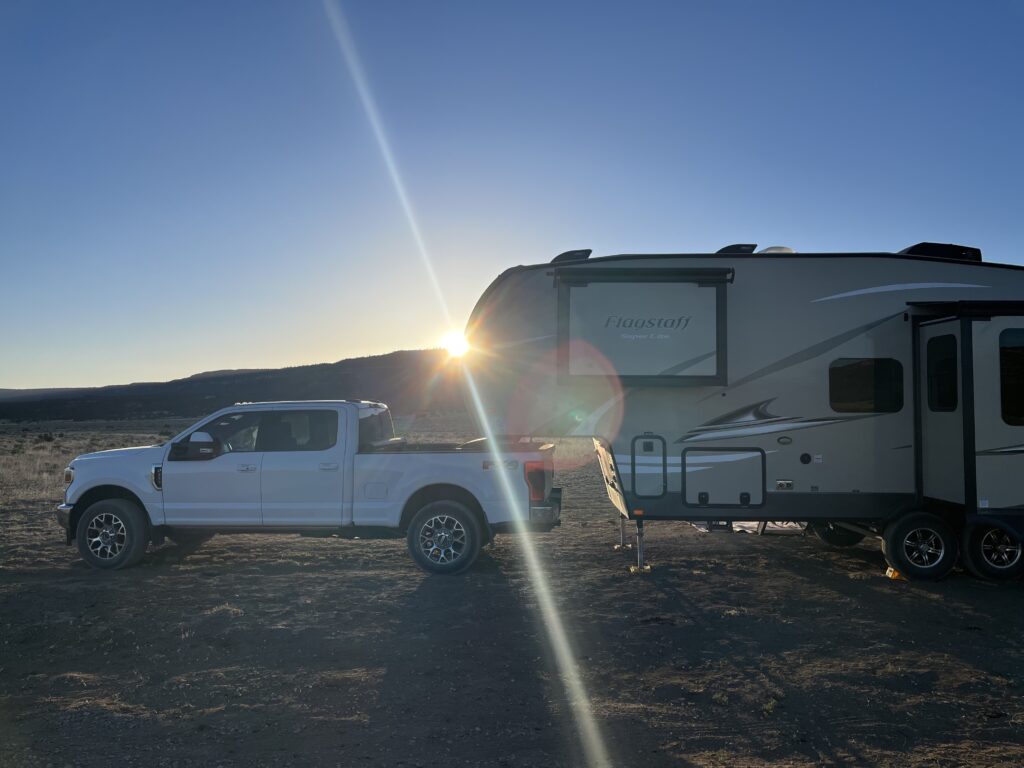 It has been 2000 miles as the crow flies and closer to 3500 miles of road since we left Florida and for the first time, we are utterly alone in the wilderness. Closed up, Roxie held on to her heat until 3 AM. Eventually, the surroundings won out and we woke to ambient inside temperatures in the mid 30's. It's a new world of thin air and cold nights in the high desert of New Mexico.