Four years ago, Marfa splashed across the New York Times as the Coolest Art Town in America. It was the story of Shangri-La in the middle of west Texas nowhere. A place where celebrities can disappear and artists can stay true. We swung through Marfa in November 2018. Now, we returned to see what all that insta-fame had done, for better or worse.
The Tumble In RV park on the edge of town had not changed. A vintage trailer housing a mysterious drop box for payment was all the management that could be found running the place. After escaping with our lives from Castolon, we tumbled in for two nights of recovery.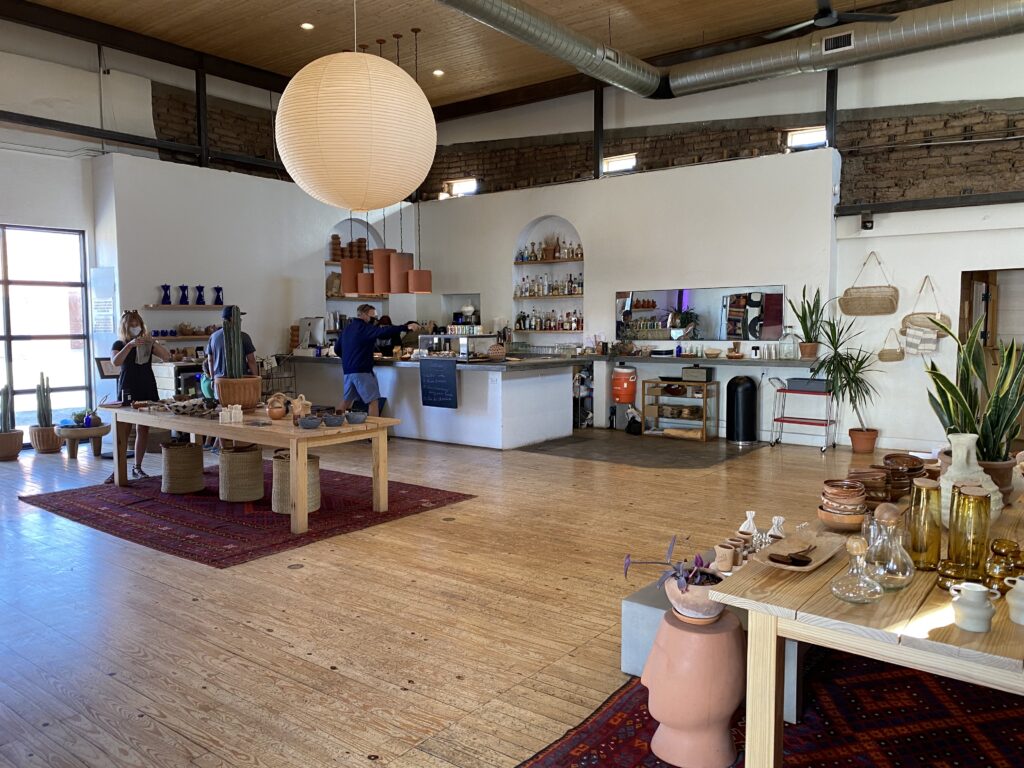 After Friday night delicious brisket from the go-to hot spot of Convenience West BBQ, we decided to be weekend foodie shoppers and sample our way through the "best of" Marfa, which you can find oodles of recommendations from Vogue, The New Yorker, Texas Monthly. The common thread is quirky or highbrow artistic vibe, open when in the mood and closed when sold out. It was all too confusing for the stylish European couple out for a night on the town. They kept trying to reserve a table, eat in doors and tip the bearded guy at the takeout window to smooth the process. Things don't work like that in Marfa. You're either an old local, a new local or a tourist and while the tourist dollars fuel the town, they are one step below the old local. Tourists are tolerated, lucky to be served at all.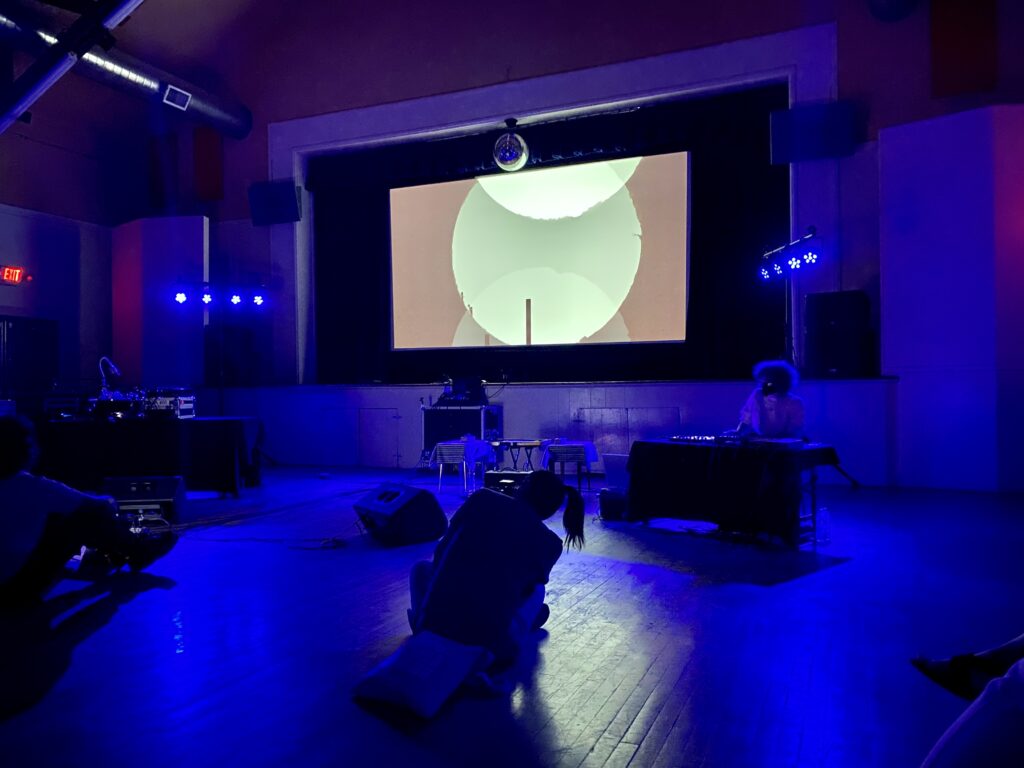 Like Imagine Dragons/Macklemore at the Final Four in NOLA, we scored free tickets to Kite Symphony at the Marfa Ballroom Earth Day 2022 event. Roberto Carlos Lange (aka Helado Negro) and wife Kristi Sword created scratches of random shapes representing splitting stars, shot on a 16 mm home camera then digitized and given to avante garde musicial artists to live score – one on a washboard, one on an electronic nature soundboard and one an in-da-club DJ. If that ain't art, what the hell is? You can hear more about it on NPR World Cafe – because of course they are all about a showcasing a couple from Brooklyn who found Covid respite and artist-in-residence dollars in the desert arts colony of Marfa, West Texas.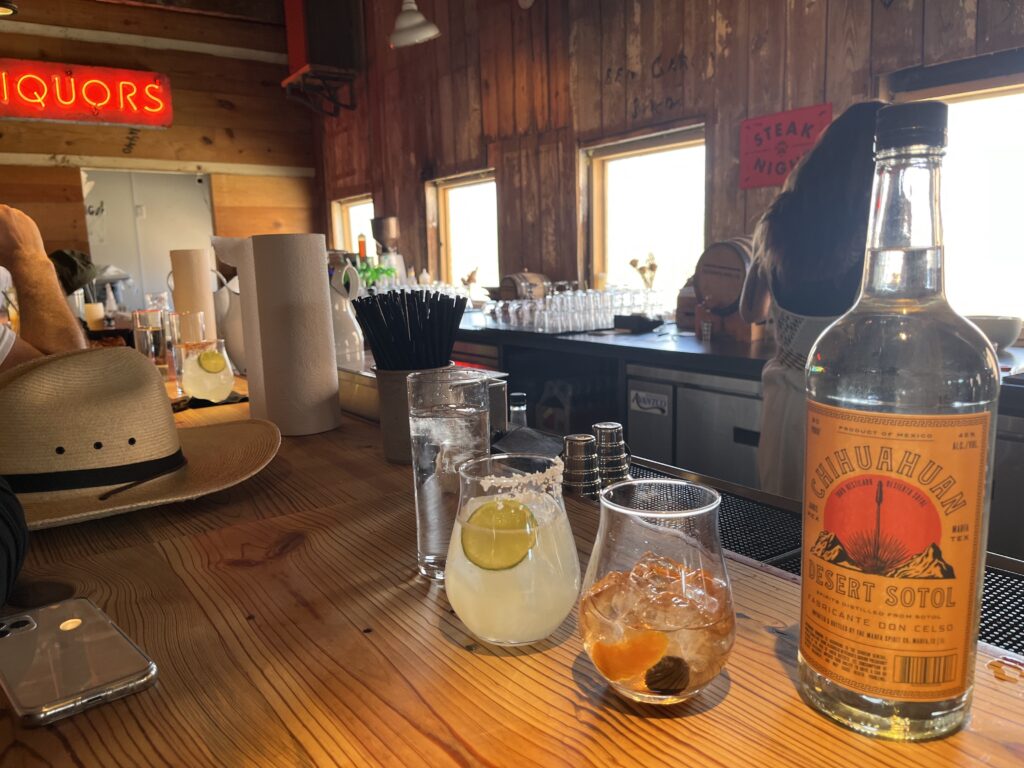 And with all of this, we still want to belong. Marfa is the real deal. If you can't handle the pretentiousness, and at times, narcissism of pure creatives, stay away. But, if you can let go of things like price lists, store hours, and the motto that "the customer is always right," then you might just love it here. We stopped into the Marfa Spirits Company to have a cocktail made from Sotol, the state spirit of the Chihuahuan Desert. Designer Tequila from George Clooney is mainstream consumerism compared to Marfa distilled Sotol, a barely legal and smoky flavored funky spirit only sold in Marfa, where they were having a Crawfish Boil in the desert starting at noon, until it runs out of course.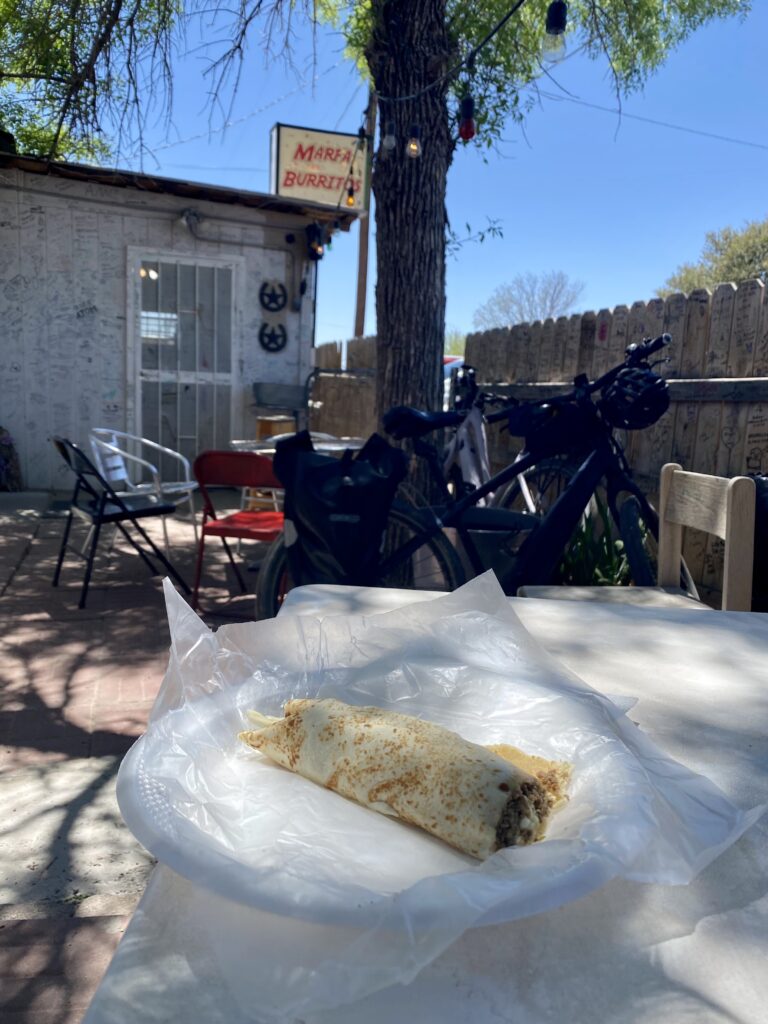 Mama Romana of Marfa Burrito gave us a Carne Asada on a handmade tortilla in a ramshackle eating establishment that is the frequent haunt of Hollywood stars like Matthew McConaughey, not that she cares who that is. That is Marfa is a nutshell, too cool to care.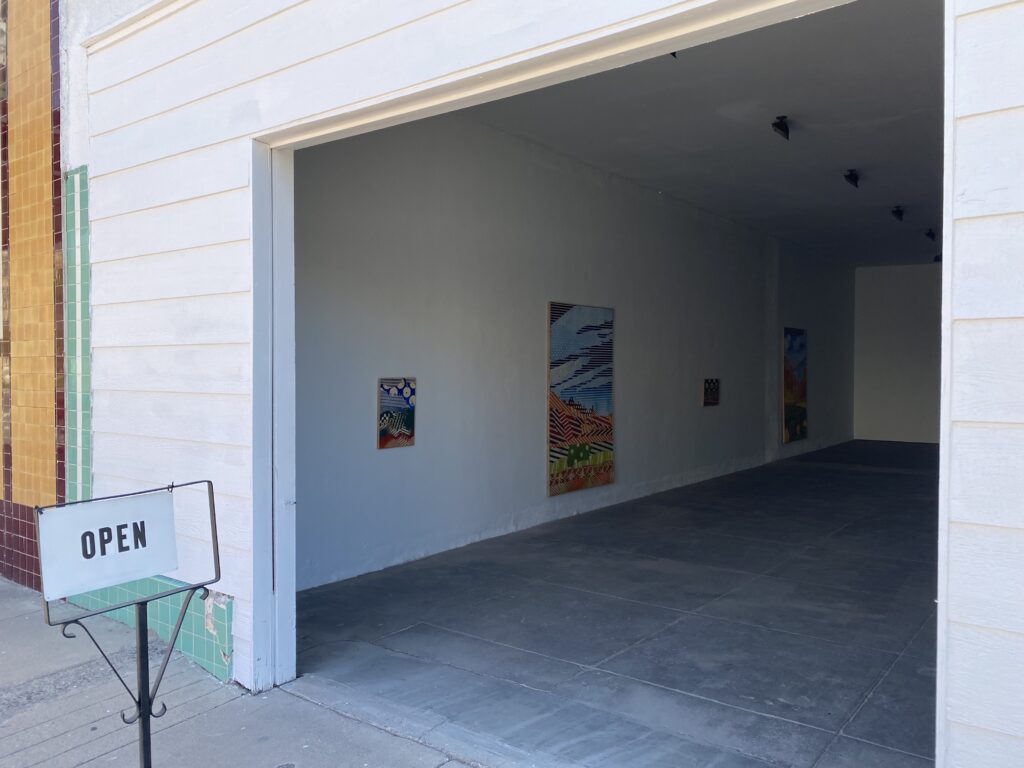 It is 500 miles to Tucson, slightly closer to El Paso, so getting here is a statement. We are still trying to figure out what that statement is, but it's not bullshit. It is simply too hard, hot and remote for people to come here just because they heard it was cool. It's not Jackson Hole or Park City, at least not yet. It is still mostly run down but with just enough weird folks with talent to keep it going.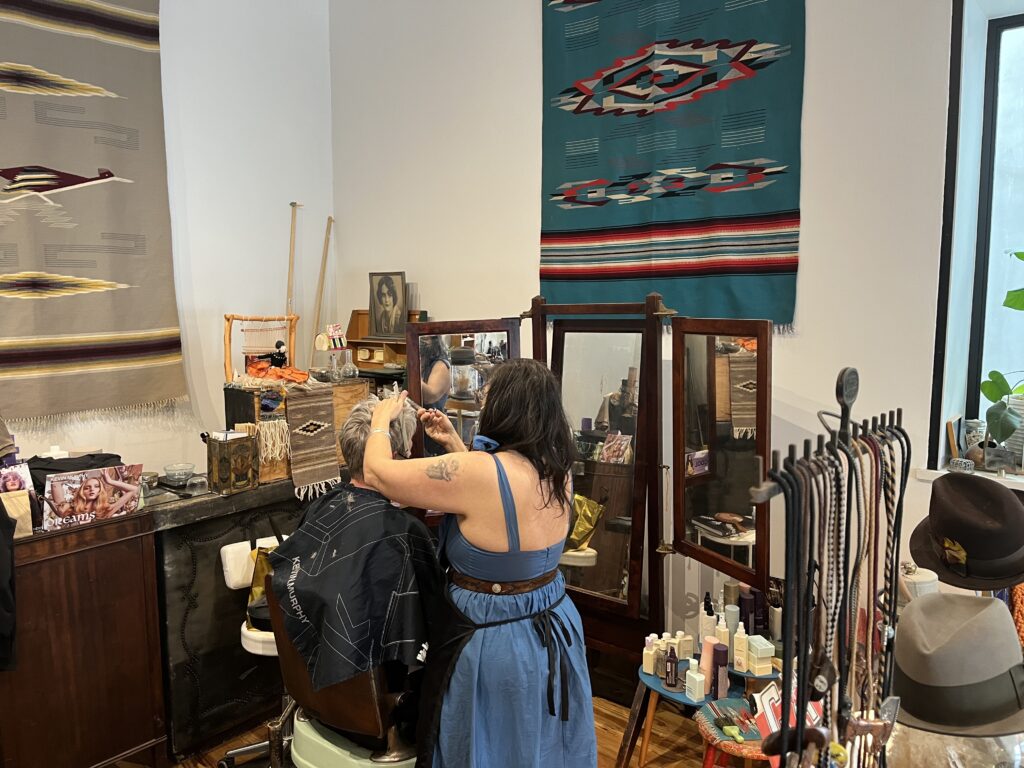 Browsing through art shops, Sheri ducked into Salon Coterie and Atelier where a cowboy was checking out from a haircut with store owner Angela. Ten minutes later, Angela was dry cutting Sheri's hair talking about her move from Seattle, being the only stylist in Marfa and her new line of retro sundresses from Austin. Literally best haircut ever, Angela explained "your hair is super thick and converges in random places. It must be dry cut and texturized with thinning shears to accentuate that." Things like that make sense in Marfa, where cutting hair is elevated to art.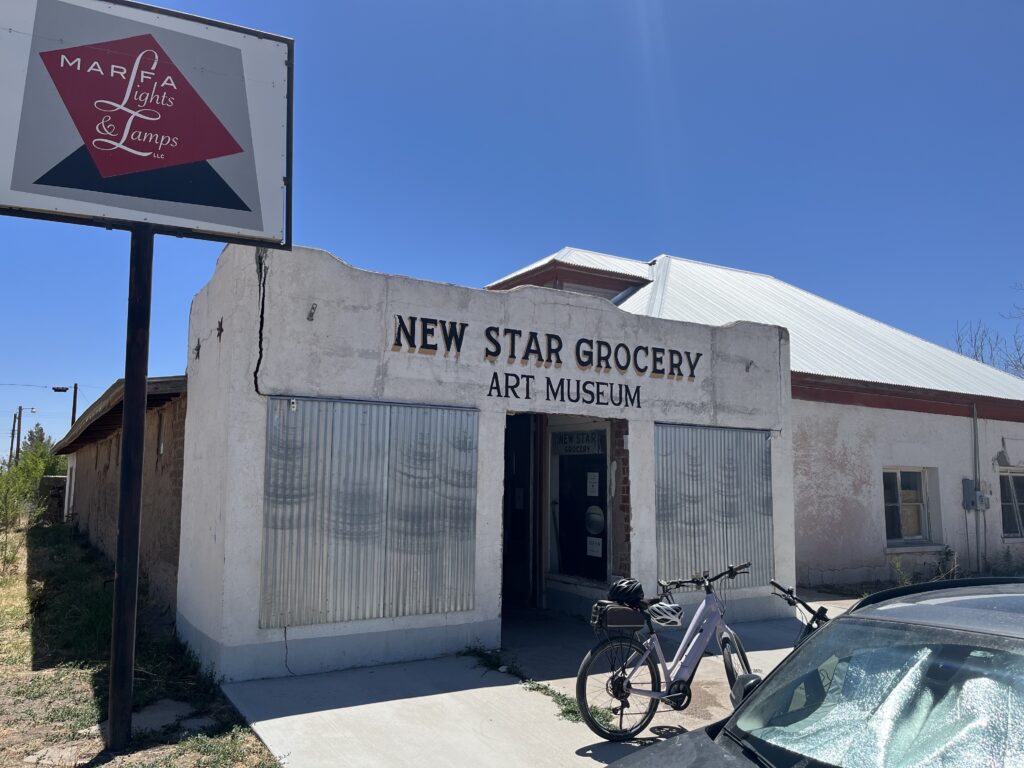 We could not get in to Vogue's darling dinner spot, Cochineal, because we had No Reservations, so we shifted to the Lost Horse Saloon a favorite haunt of Anthony Bourdain on his exploratory food show, Parts Unknown. The Lost Horse is a dive bar with cold Lone Star drafts, free pool, lousy karaoke, and questionable food choices. That'll do in Marfa.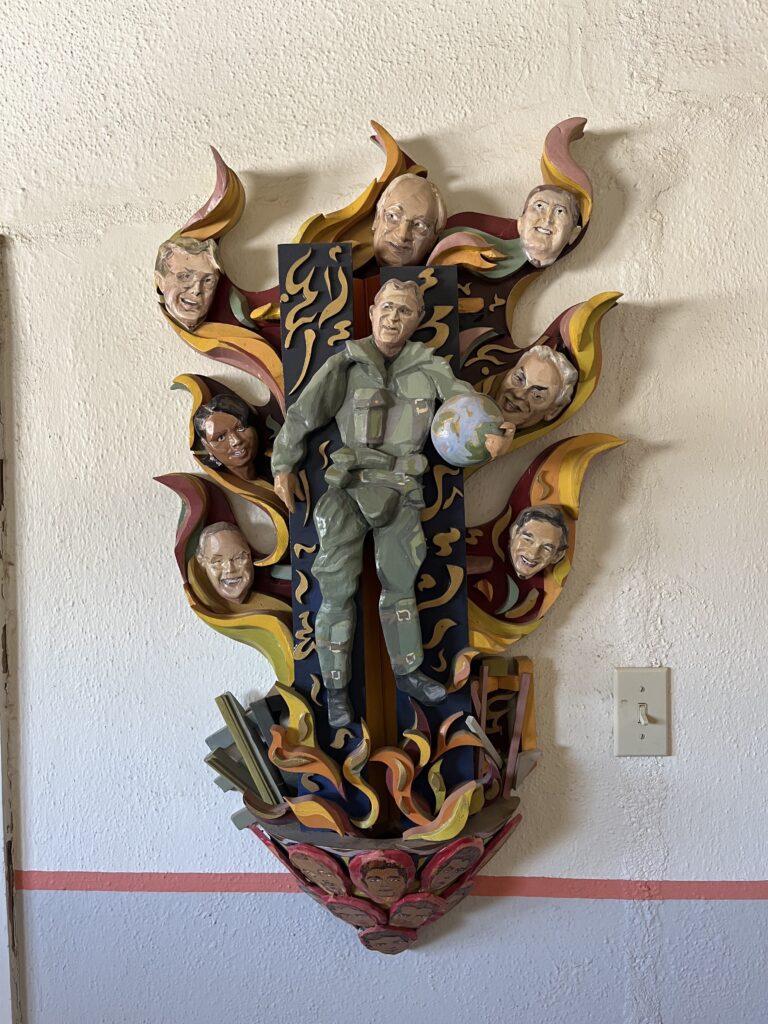 Hopefully no one believes a thing written about Marfa. Hopefully, Beyonce does not post another instagram in front of the Prada Marfa art installation. Hopefully the town stays just like it is, a quirky artist haven on the brink of something big but never getting there.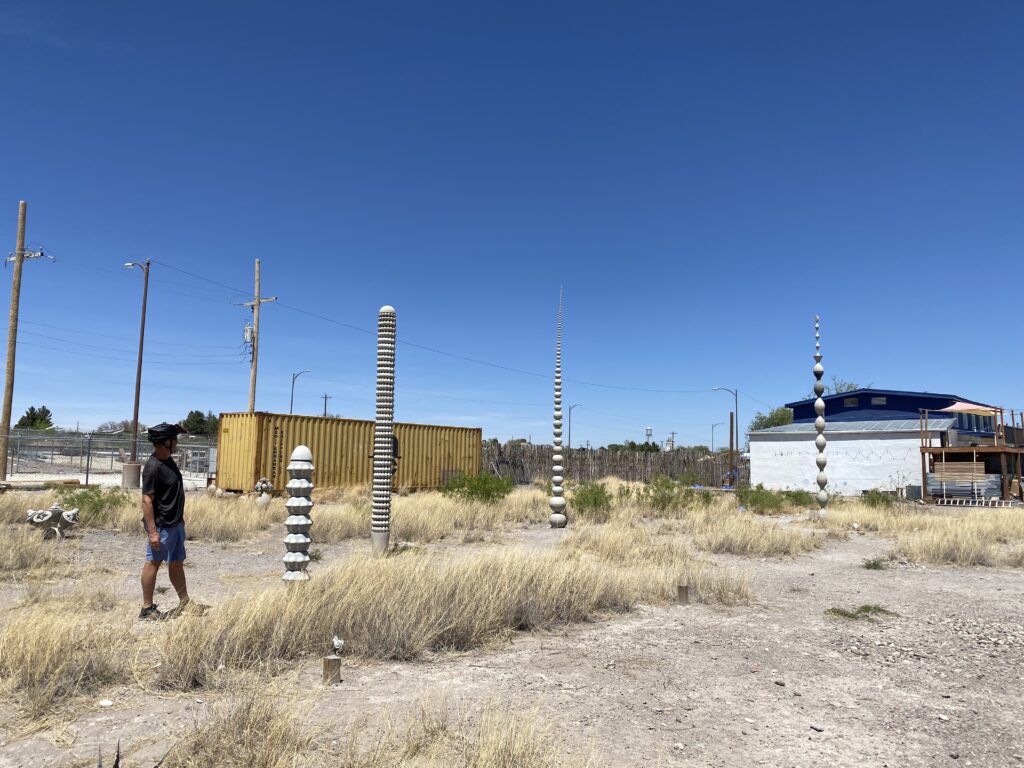 Hopefully, the ramshackled buildings will continue to outnumber the new builds and art installations will randomly pop up in vacant lots. Hopefully, real cowboys at the feed and grain will continue to outnumber Hollywood stars and Dallas billionaires wanting a place to play cowboy. Is 300 miles from nowhere even far enough to protect this much cool?