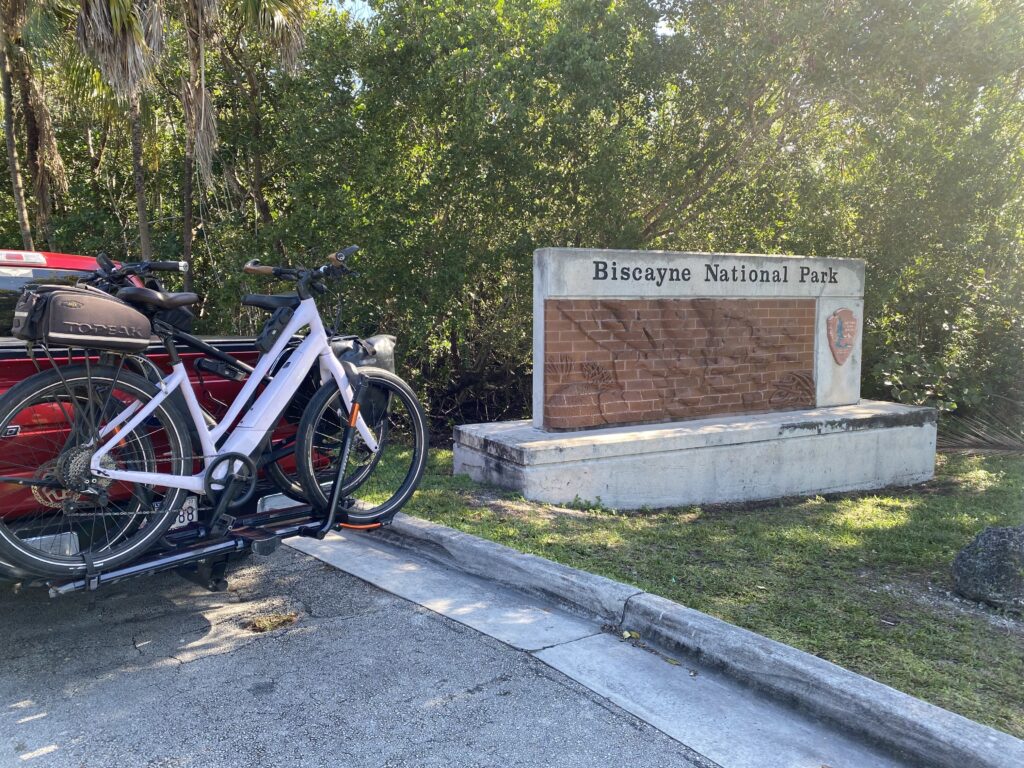 An All-Water National Park
Biscayne National Park is 95% water and 5% Visitor Center. Taking a break from the forEverglades, we detoured about 20 miles to find out what was going on in the Keys above Largo.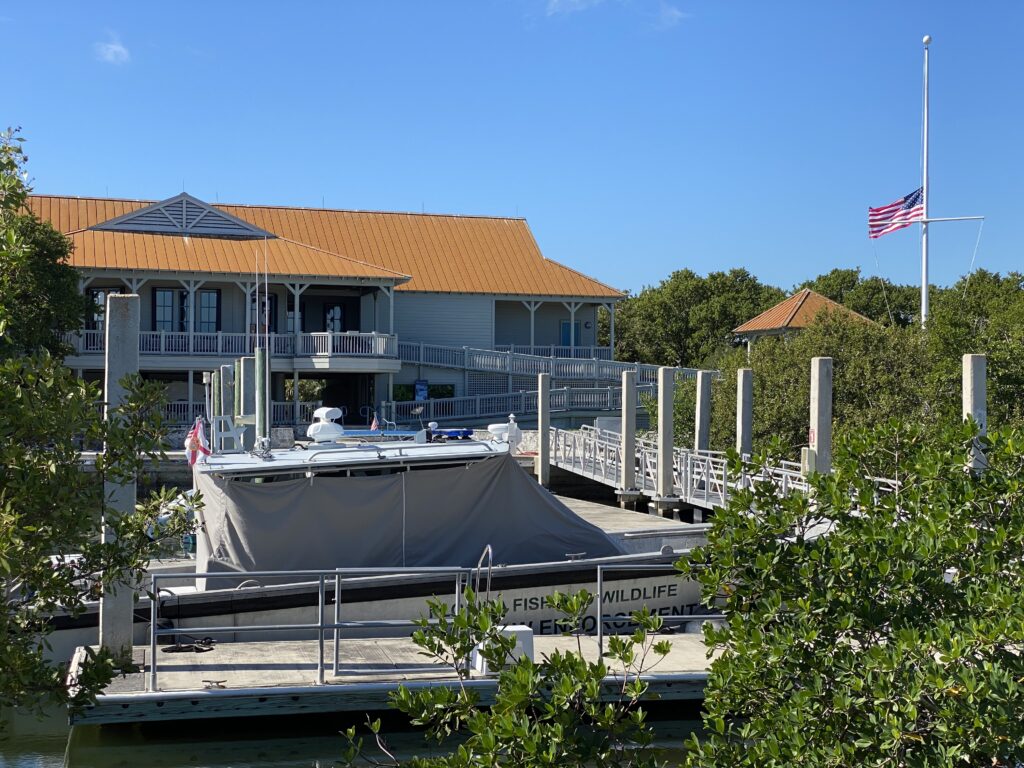 Top of the American Keys
It was a fairly solitary place on Monday noon. Avoiding the third grade field trip, we toured the Dante Fascell Visitor Center, watched a movie, chatted up the Ranger on duty and contemplated a boat excursion to Boca Chita Key where we might or might not have been able to snorkel in 70 degree water, depending on wind conditions. At an hour to get there, an hour on the Key and an hour back, we decided instead to stay warm and dry and walk the fishing pier leading to a canopied path at Convoy Point.
Standing at the edge of Biscayne Bay, the National Park serves as protectorate of the marine realm. The upper keys begin one of the largest reefs in the world. Had the water temperature been above 72 degrees, we might have snorkeled among the colorful coral. In January, we enjoy the colorful movie about coral in the visitor center. The proximity to Miami makes trash a constant problem highlighted by this art maze. Anglers lined the pier casting their lines into what appeared to be 1 foot of crystal clear water. Hopefully the tide was coming in.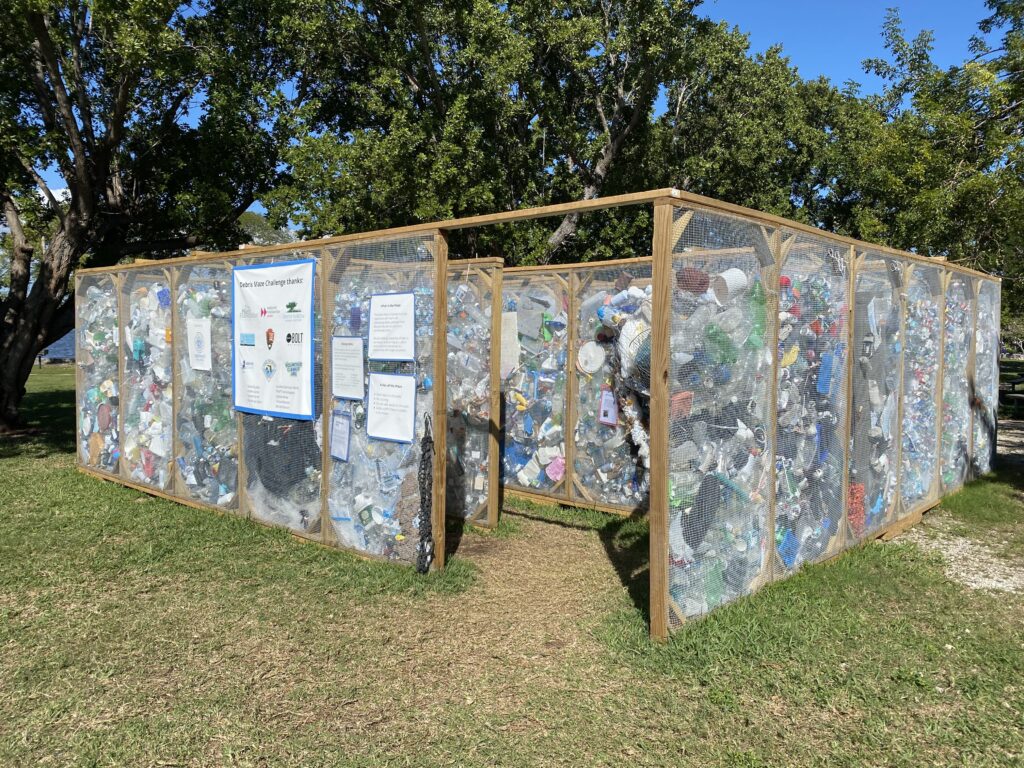 Picnic on the Dry 5%
With no concessions on site but a view of Miami on the horizon, we made a pop-up soup kitchen serving Cookie + Kate's African Peanut and collard greens with a side of peace and tranquility. Biscayne Bay is a boaters paradise. We would definitely return when the water warms and we are towing a 20 feet Carolina Skiff with a 120 HP Mercury outboard.