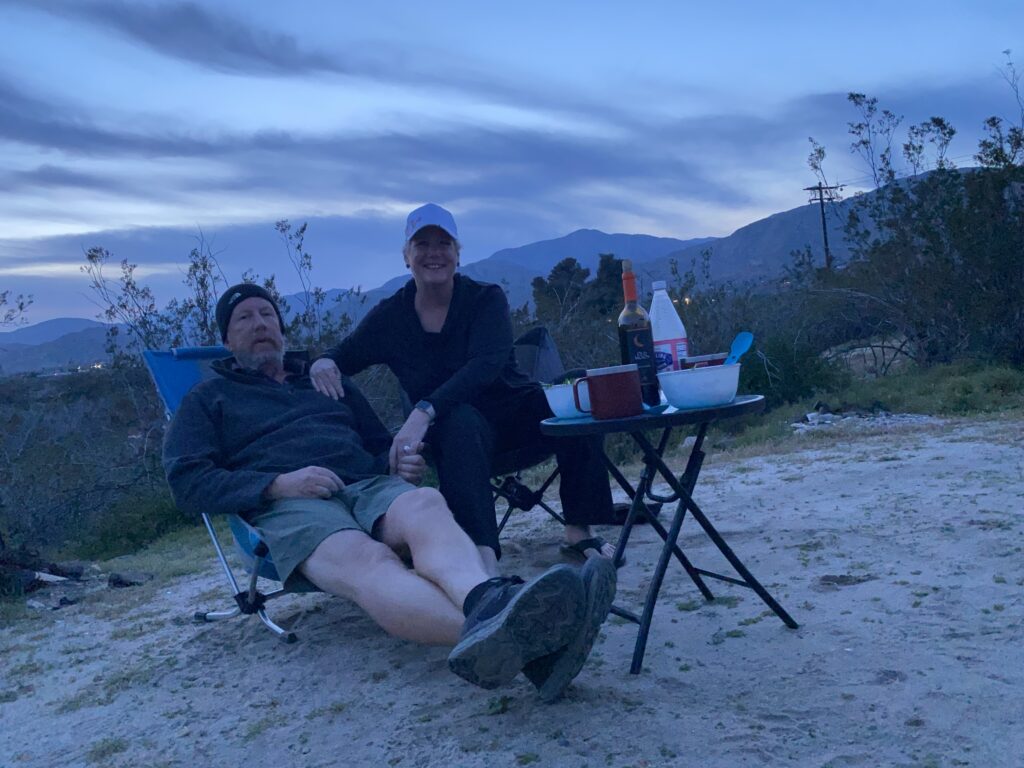 North of Palm Springs in the Morongo Valley, Rose has opened her 5 acre hipcamp one mile down a country dirt road for hip travelers who are looking for a place to boondock and find inner peace for the night. The Desert Rose Collective, however, is so much more. It is a full amenity camping experience including a fully stocked kitchen, western night club and bar, full bath with sweeping views and firepit lounge.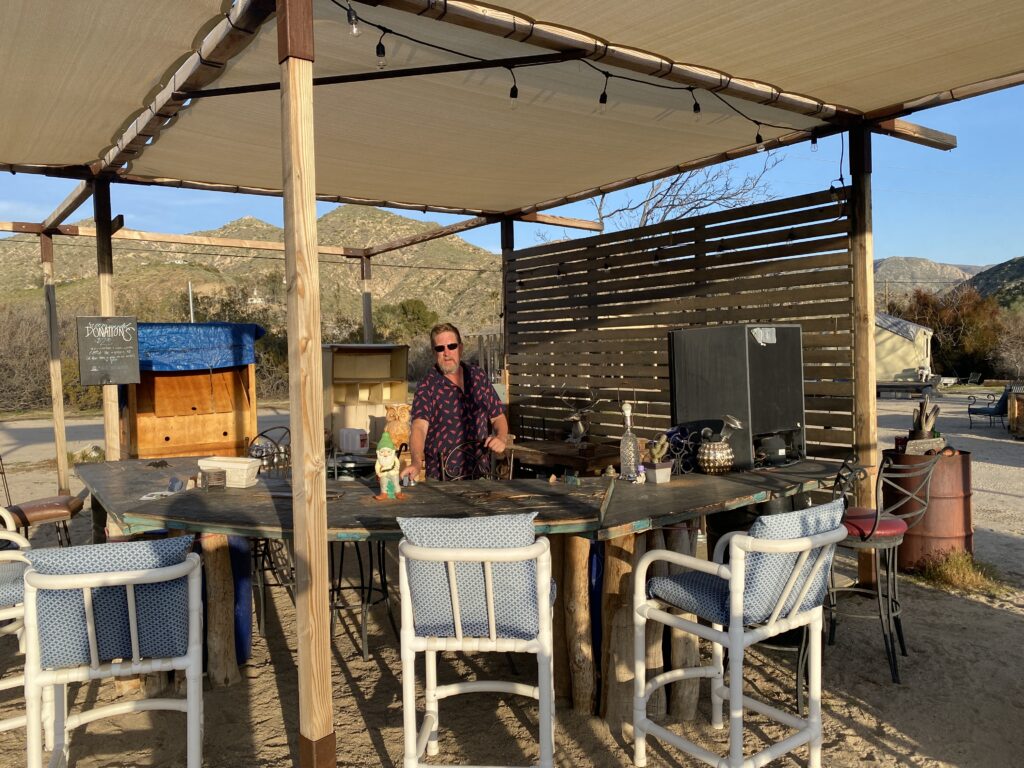 All of that is technically true, but also as seen through the eyes of Rose, who mentioned as we were chatting at the fire ring, that she really enjoys relaxing with some natural magic medicinals. The Desert Collective has a lot of features, unfortunately all of those features have been left out in the elements for the last five years. It turns out, sofas are more of an indoor item and sweeping views in a bathroom work both ways.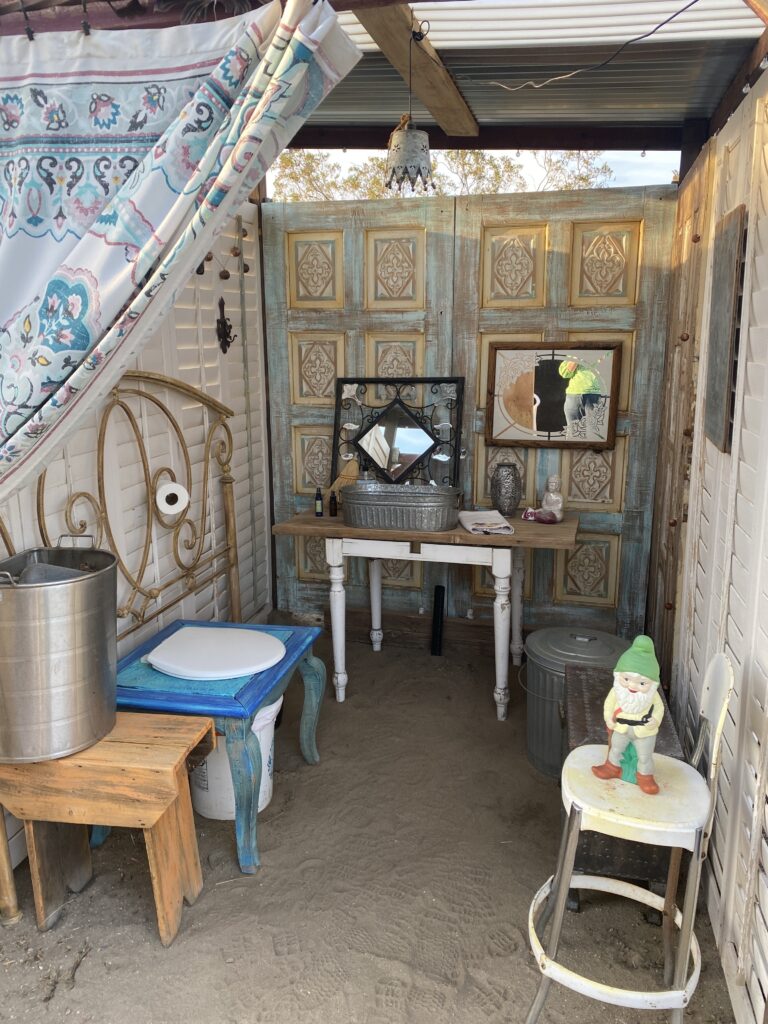 When you are boondocking out west, you take each night as it comes to you. After having struck out in Palm Springs, we gladly set up our tent in the Collective. We even freshened up with an outdoor shower leaving one person on look out in lieu of a door or walls. But, heck, the water was hot!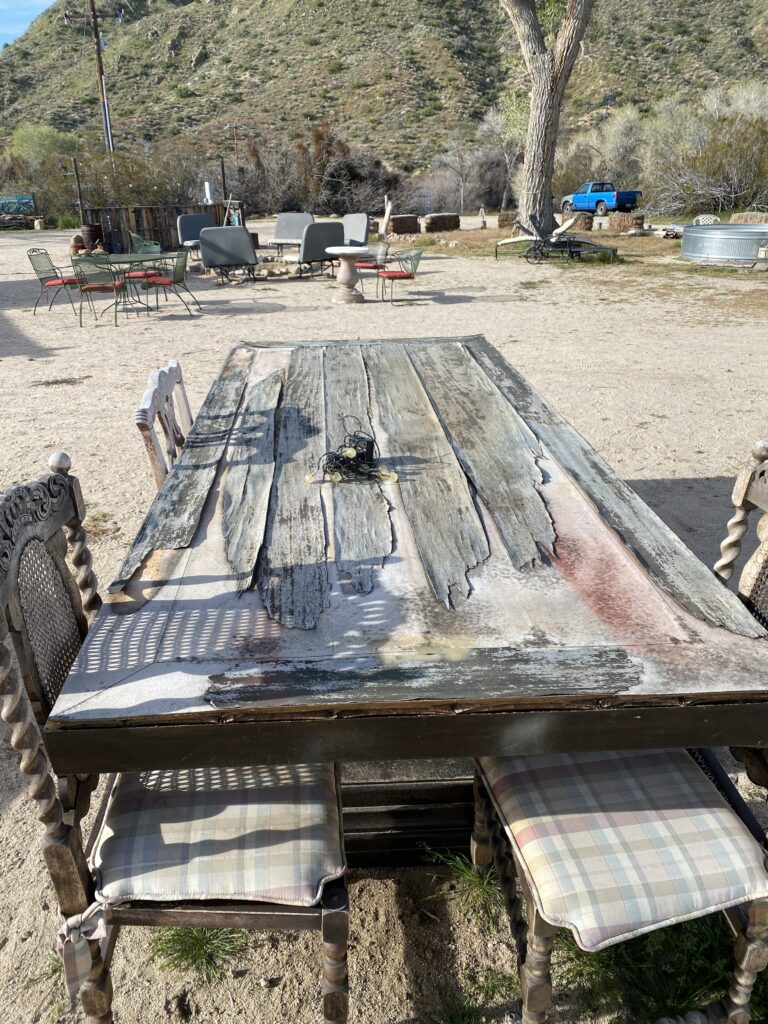 It takes a little getting used to the neighbors' barking dogs before you can really find inner peace, but we tried. The space was crowded that evening with overlanders camping atop their Tacos (that's code for a Toyota Tacoma with a camping shell on the roof), and your adventure seekers booking the Army Tent Chalet. Rose is on to something even if it is just a way to repurpose tons of furnishings left at the dump. We couldn't have imagined a more interesting venue for our 10th anniversary night.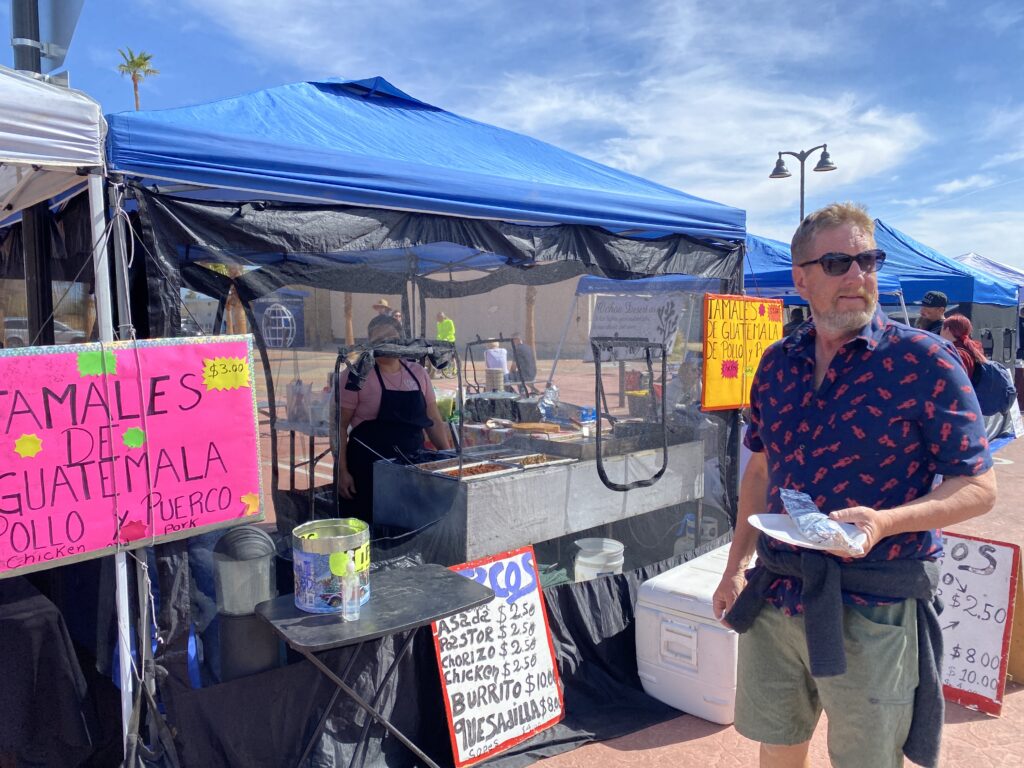 Stopping at farmers markets in Joshua Tree and the the town of 29 Palms (where we got the best Guatemalan tamale we've ever tasted in our lives), we entered the 29 Palms Marine Corps base, respite after 15 days of nomadic living. We checked into our King Standard with our Dometic, Yeti, dry goods and 2 suitcases. Add that to their coffee maker, microwave, mini fridge and hot shower with citrus smelling shampoo and we have the ultimate indoor camp set up. We actually booked this reservation because it is Easter weekend and we knew we'd need to restock with groceries, do laundry, get an oil change and wash/vacuum Boss.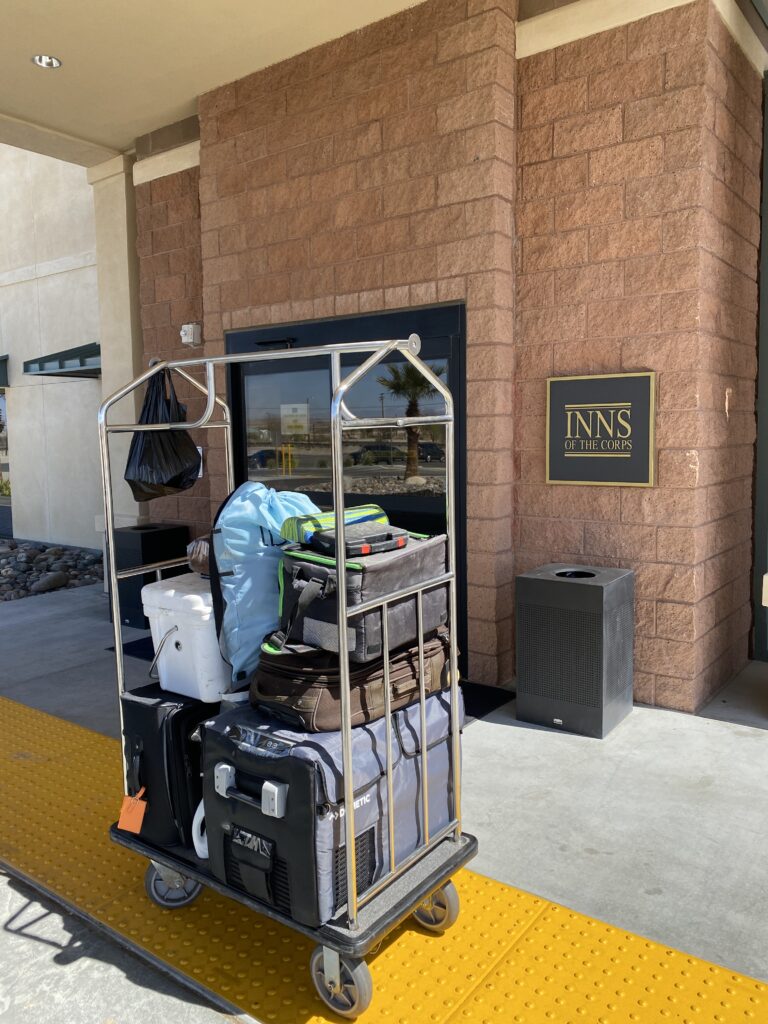 The Marines are at the bottom of the food chain when it comes to quality of life, cause they're the toughest of the bunch. They usually get what the other branches used up or left behind. Not so in 29 Palms. This base is flush with newness. Maybe it's because this is the largest Marine Corps installation in the world where bad ass men and women perfect desert warfare. And we can attest that a beautiful, comfy base is just what the doctor ordered when taking a break from living in the desert.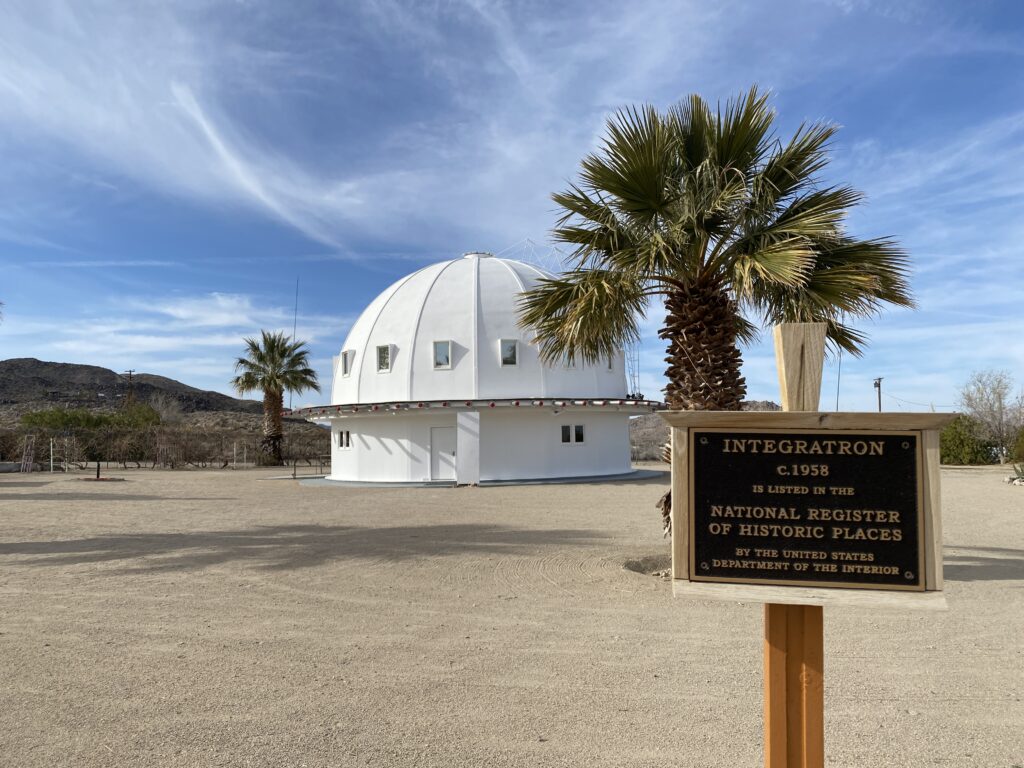 Feeling spiritually awakened and human again, we drove out to one of the most unusual structures in all of the Mojave Desert. The Integratron is a geometric dome structure built entirely of wood by aeronautics engineer, George Van Tassel, who had worked on Howard Hugh's Spruce Goose. George got the plans from an alien from Venus. The Integratron when fully completed would be a life vortex capable of extending human life immensely.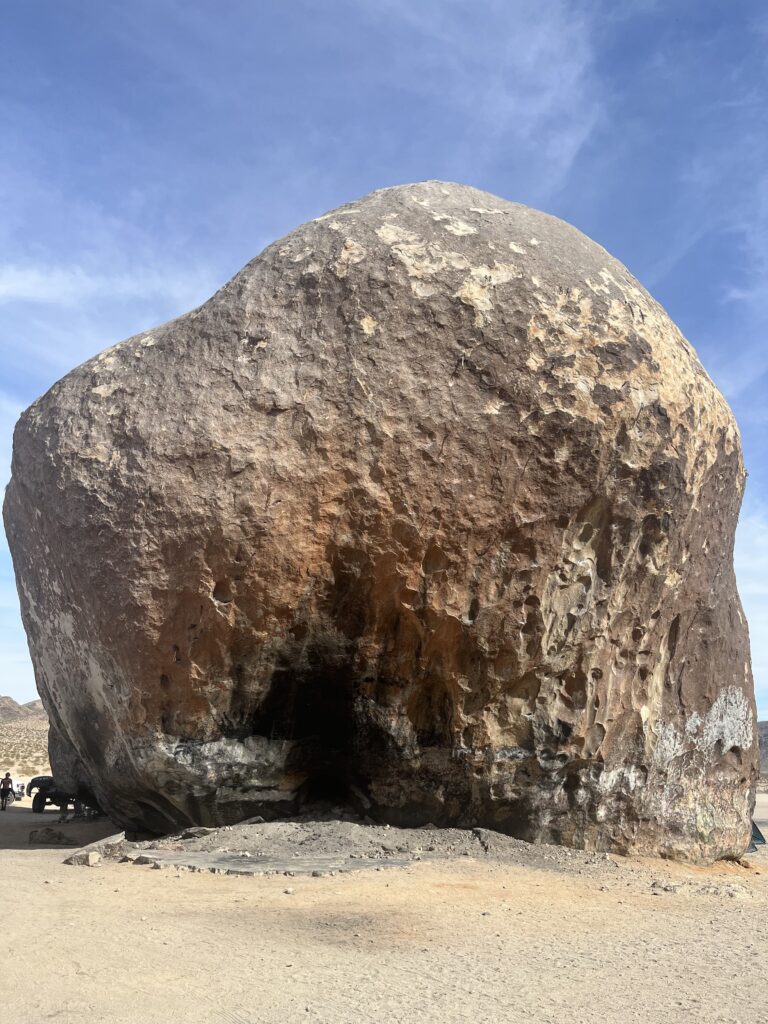 George had been living WITH HIS FAMILY under "Giant Rock," the largest boulder in the world located just three miles away. He died in the 1970's before he could fully complete the Integratron which is a shame since the Venutian's had not shared the plans with anyone else. Presumably his family found a 3 bed, 2 bath ranch above ground.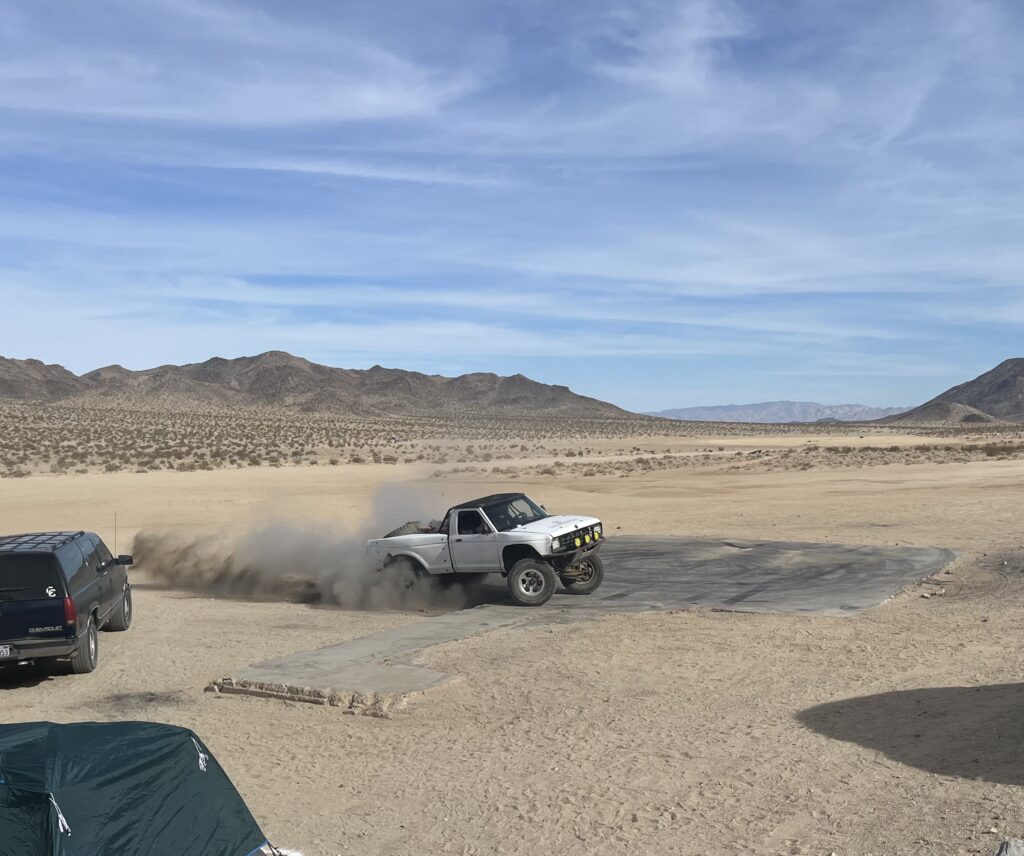 Today the Giant Rock is a local hangout for motor heads who enjoy racing their machines around the wide open desert and George's abode is dirt now. The ATV sports crowd welcomed us with open arms when we arrived but we could not stay. We had an appointment for a Sound Bath at the Integratron that afternoon. While not exactly as the Venutians intended, the Integratron was still a marvelous acoustic chamber sort of like living in the insides of an enormous Stradivarius Violin.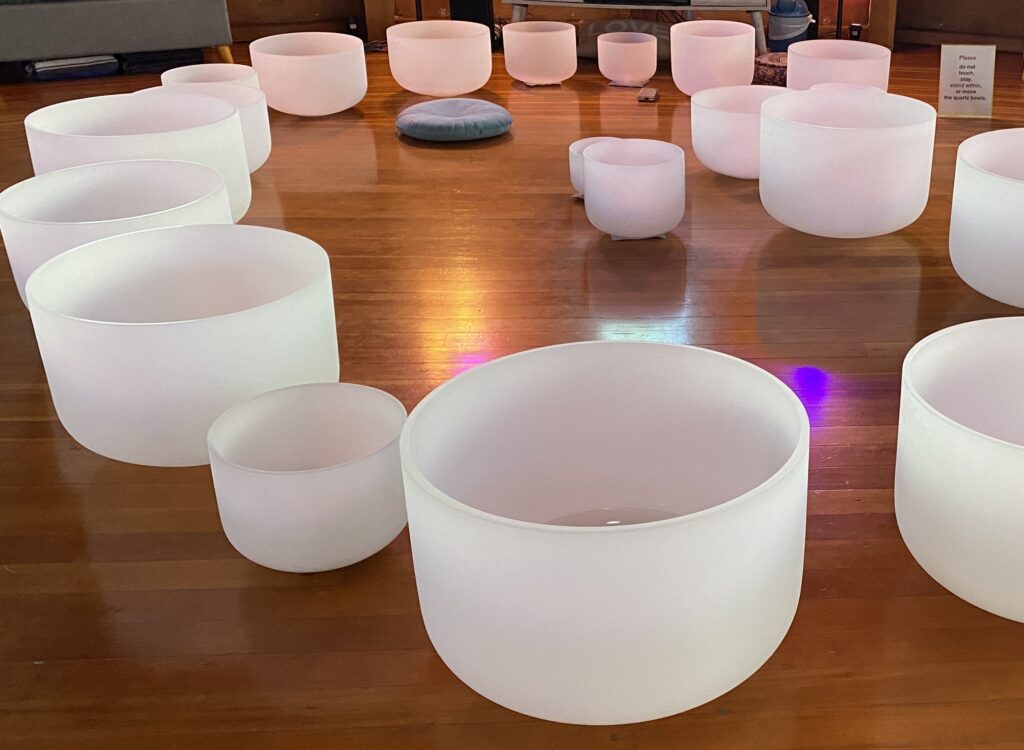 As part of our session, the sound therapist applied bi-aural therapy using a dozen large quartz crystal bowls. The immersive sound experience was both intense and deeply relaxing as we let the healing begin lying on plush mats for comfort. Truly the structure is magnificent and the way the sound is magnified and resonates within is spectacular.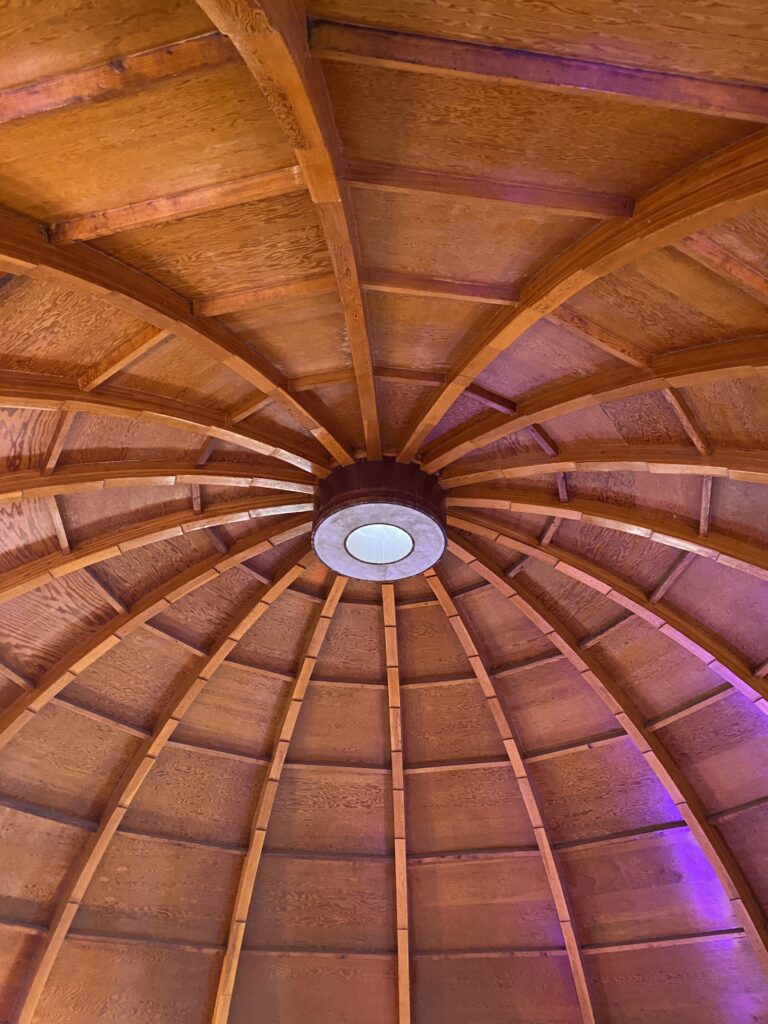 The surrounding grounds were a joyous peaceful respite in a harsh desert. It was the vibe Desert Rose was going for but done with a heck of a lot more resources. The back story is either too crazy to be true, or too crazy to be made up. The Integratron is designed and constructed with no less engineering precision than the enormous wind turbines in the valley below. Both provide power for a population needing energy, just of different sorts. Who is to say which one is more valuable.