Florida is in still in full swing sweatshop season where the thick humidity suffocates the skin and creates a daily downpour that makes even the ants want to relocate.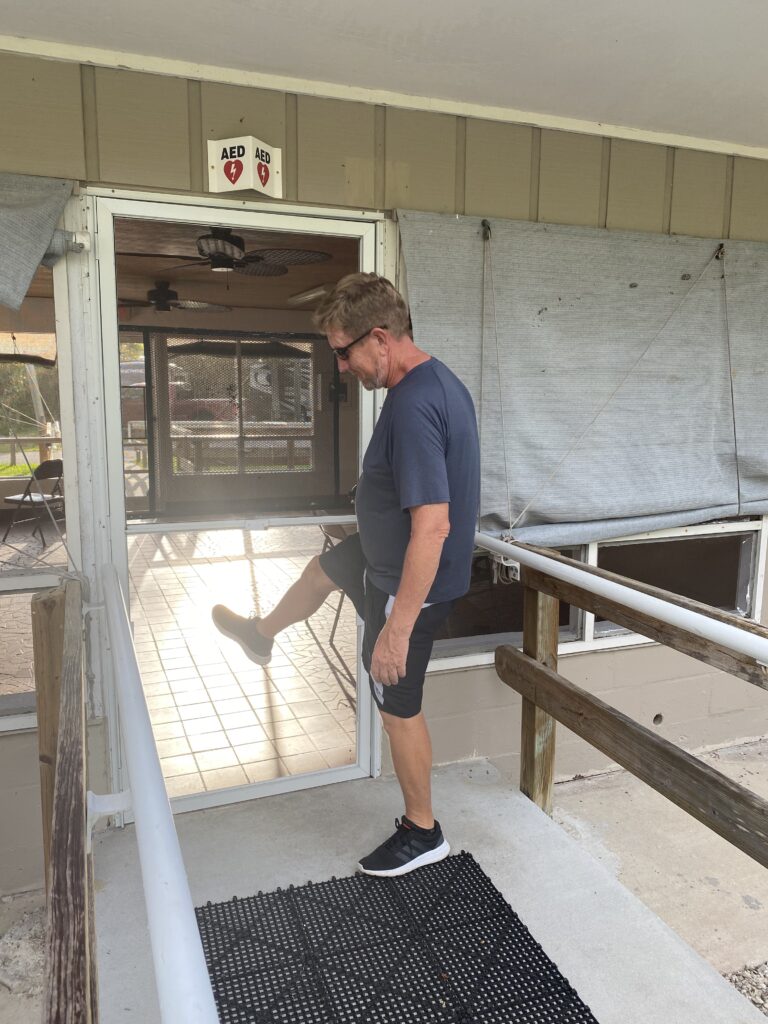 After a month of traveling north and west, the past week of Florida's hurricane heat has been oppressive. Not only is it hard to catch your breath, but you sweat through four shirts in a round of pickleball while hoping the clouds don't part and dump on you again. Last Saturday several colonies of ants flooded out of their underground homes then banded together to march on our lanai. Time to drain the swamp and get the heck out of dodge.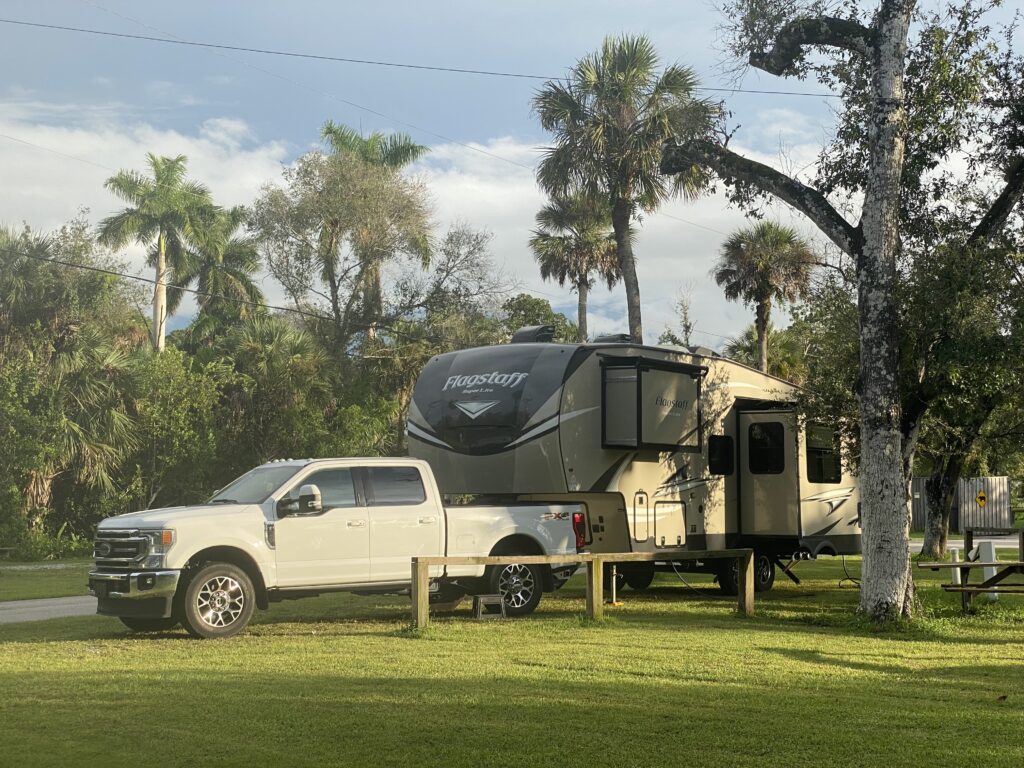 For the sake of self-preservation, we hooked Roxie up behind Boss and headed south for a nostalgic trip to the Keys, our three-months-into-dating roadtrip experiment before we had any idea that there was a Sheric Adventures in our future. That magic was 7 days in a rented convertible Chrysler Sebring out of Miami with a short list of eclectic BnBs. Twelve years later, Roxie will serve as host on a Navy base outside of Key West.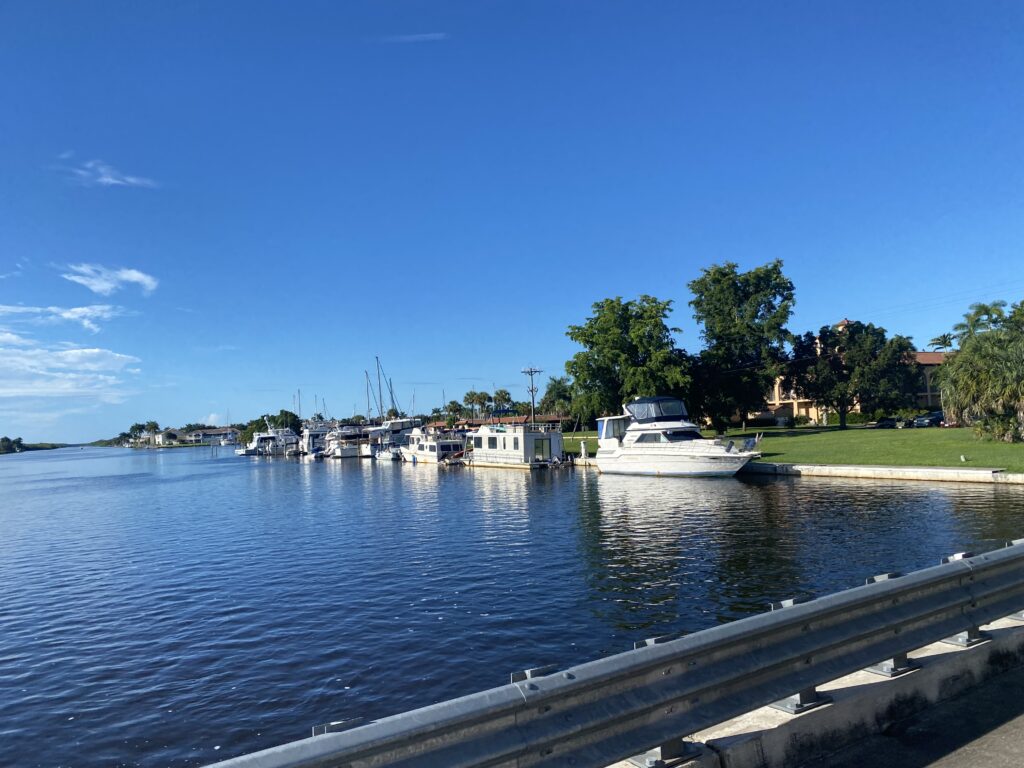 130 miles south of us is the top of the Everglades in a land called Naples. Home to affluent retirees, golf resorts, deep water marinas and USA Pickleball, it's a top choice for a manicured retirement for those with means and also an excellent stopover en route to Southernmost Salvation. And while a layover in a pickleball rich community may be fabulous, we prefer the fringe experience that comes with a visit to Collier Seminole State Park, where folks in broken down RVs squat on soggy soil in a tropical (read: mosquito infested) setting.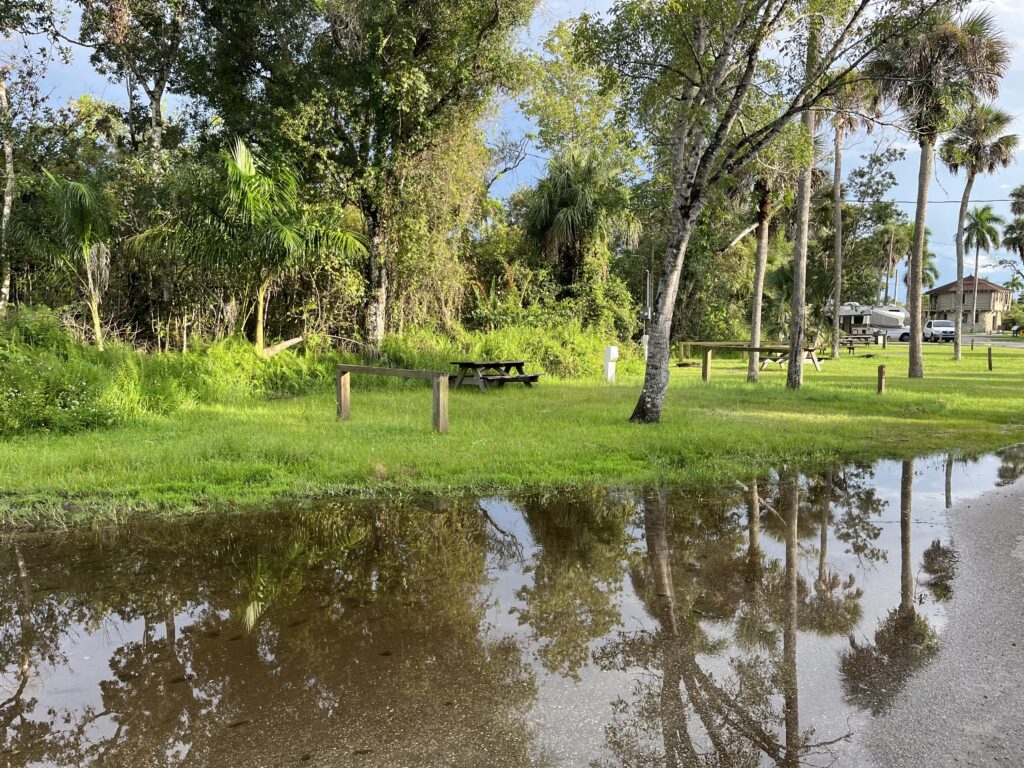 State park campground availability in Florida has been difficult of late. Every park shows fully reserved most of the time. Collier-Seminole State Park was a surprising exception. With Key West 375 miles away, a layover directly off of the Tamiami Trail (the original highway connecting Tampa to Miami) would add to the adventure. Where I-75 handles the real traffic on Florida's western coast, the Tamiami is a version of Route 66, chock full of retail and traffic lights when it passes through towns and two lanes of loneliness when it does not. Collier-Seminole's claim to fame is being home to the walking trench digging machine that dug the foundation to the Tamiami. It is not exactly one of the seven wonders of the world but it's what they've got.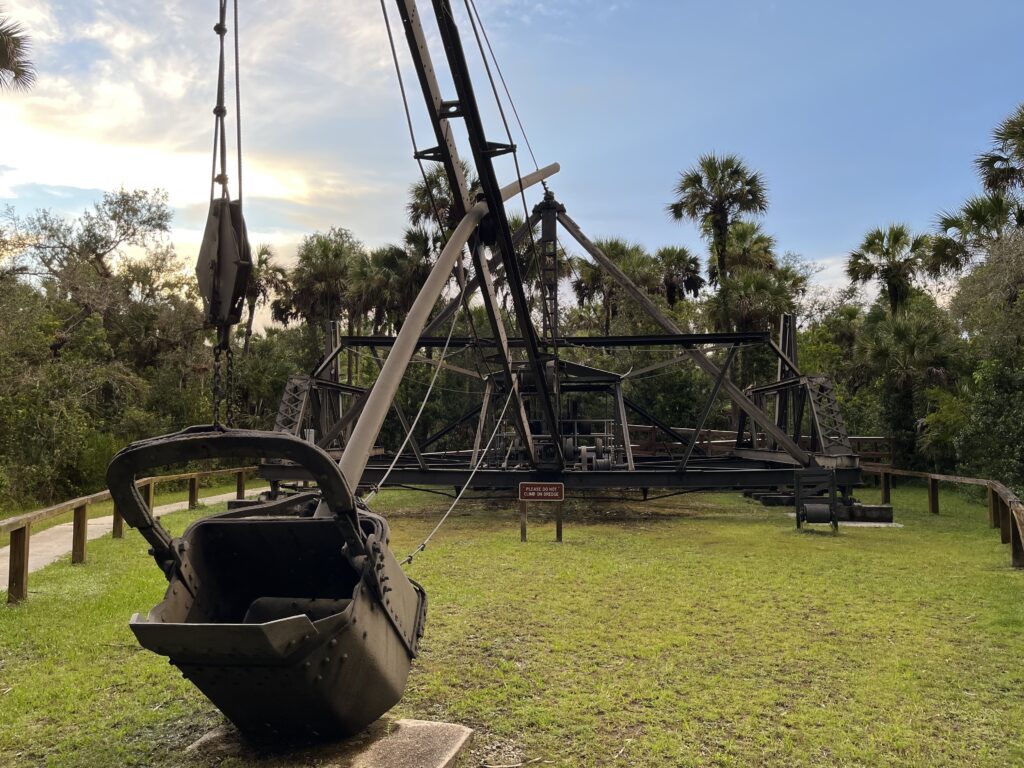 A few years ago we spent a week tent camping through the Everglades. Not much has changed. It is still the land of of jungle palms, standing water and buggy creatures that can eat you alive. An ancient Class C with two flat tires blocked the park entrance but the friendly ranger told us not to worry too much about them since they are regulars. What?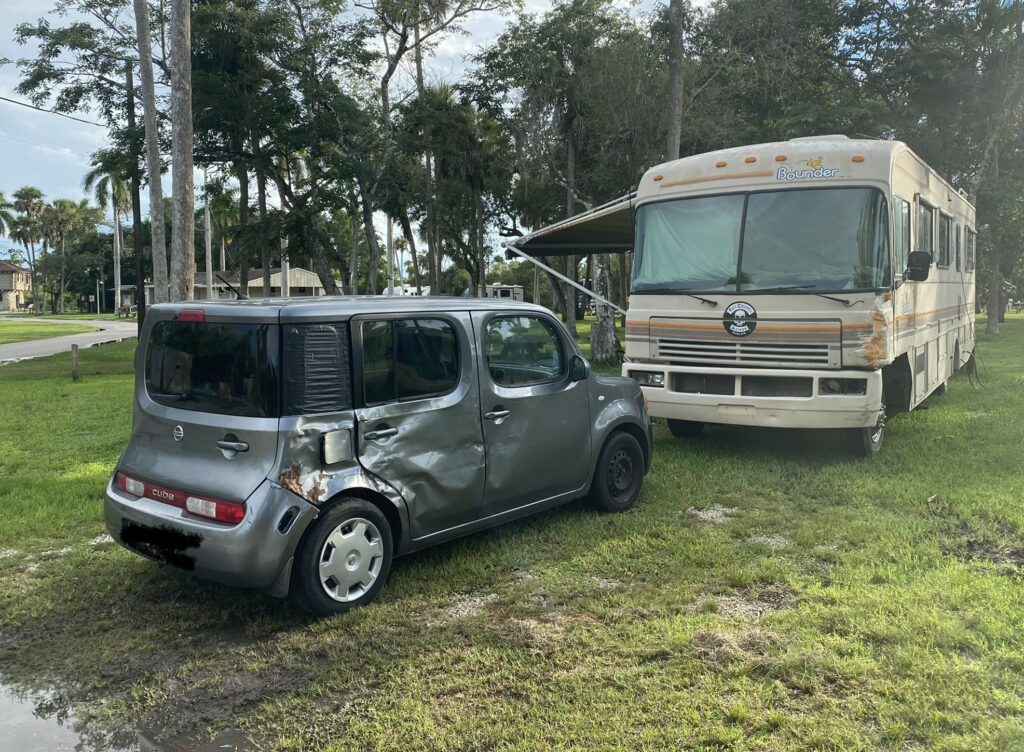 We had our pick of two sites, 47 or 74 in a campground that was less than half full. In the off-season, every site is shallow waterfront, closely guarded by moss hanging from Live Oaks. We took 47 because 74 was a grassy bog and after a dinner of Vegan Mushroom and Wild Rice soup we walked the fringe.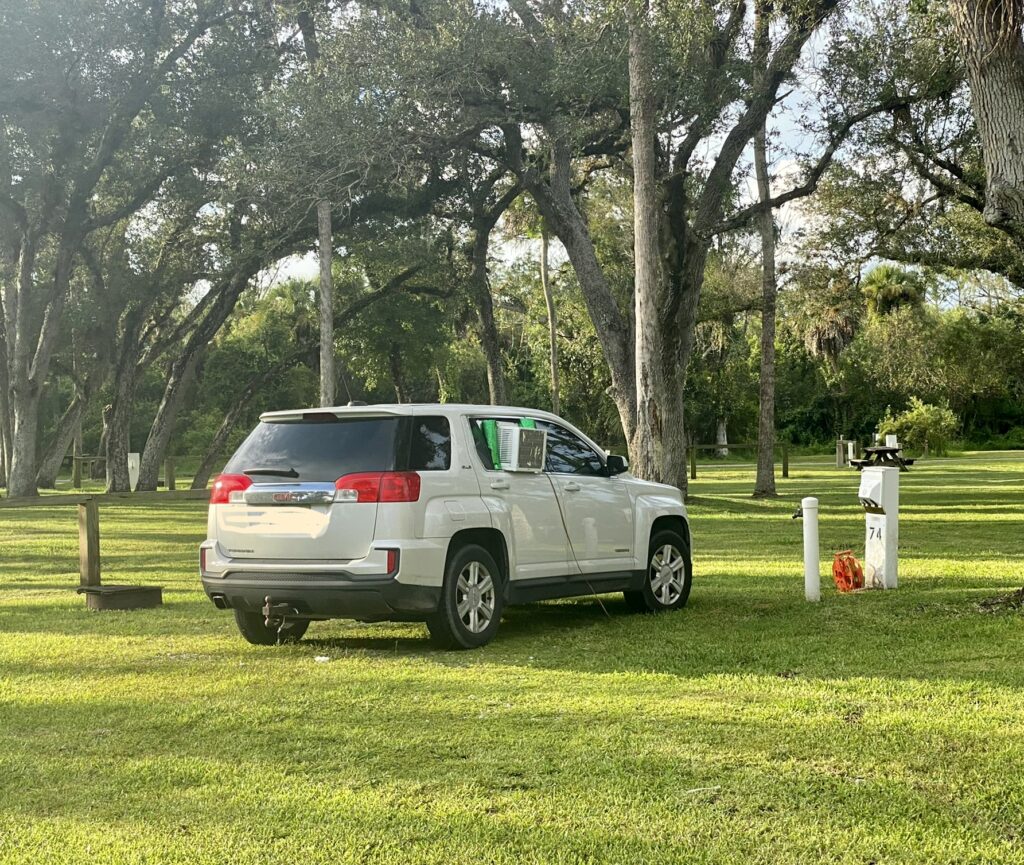 Shirtless Dads and kids with dogs swatted no-see'ums coming up from the fertile breading grounds of muddy water. One family tenting out of Suburban had just set up camp when the sprinkle started while the GMC Terrain who got site 74 ran the A/C out the window and stayed dry. A couple in a Betty-like Bounder towed their battered Cube down from Sturgis while the Prowlers brought their homemade bicycle built for two.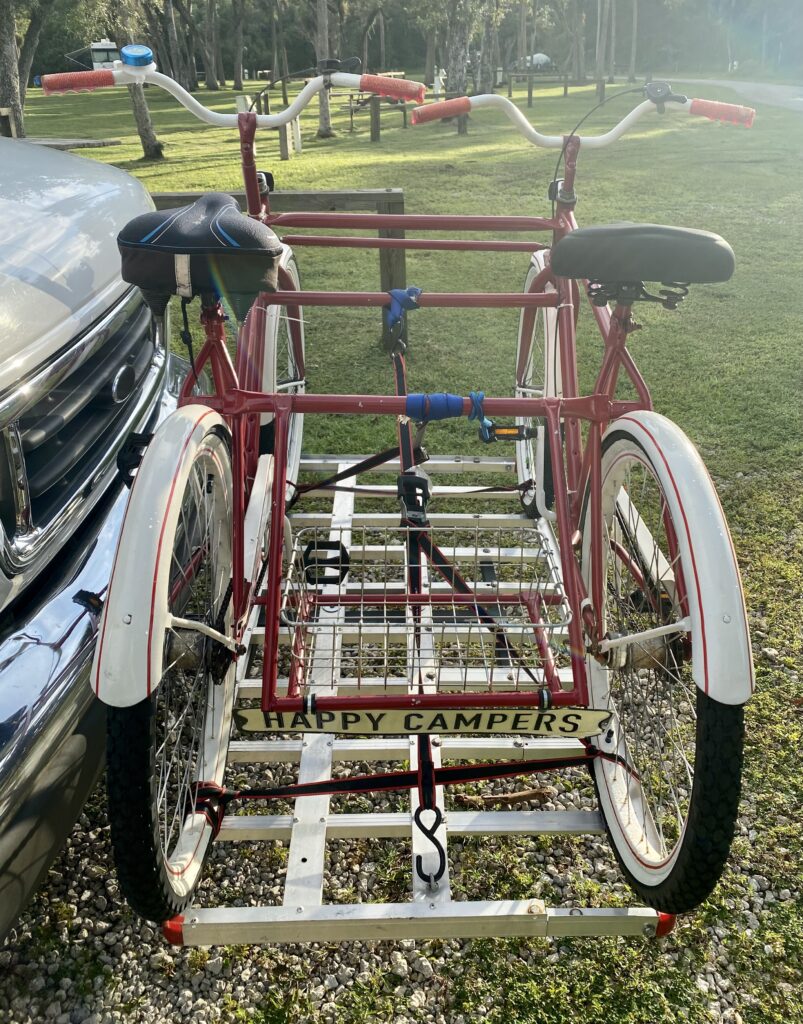 In an ironic mirroring of the park residents, Collier-Seminole State Park once dreamed of grander times. Land magnate Baron Collier attempted to donate 150 out of his million acre spread in the Big Cyprus Swamp for the formation of Lincoln-Lee National Park. The crown jewel of the park would be a grove of Royal Palms. A terrible plan on so many levels, lightning killed all the original palms and the 150 acres eventually became a place to park the walking dredge with a nearby confusingly Romanesque homage to the Baron.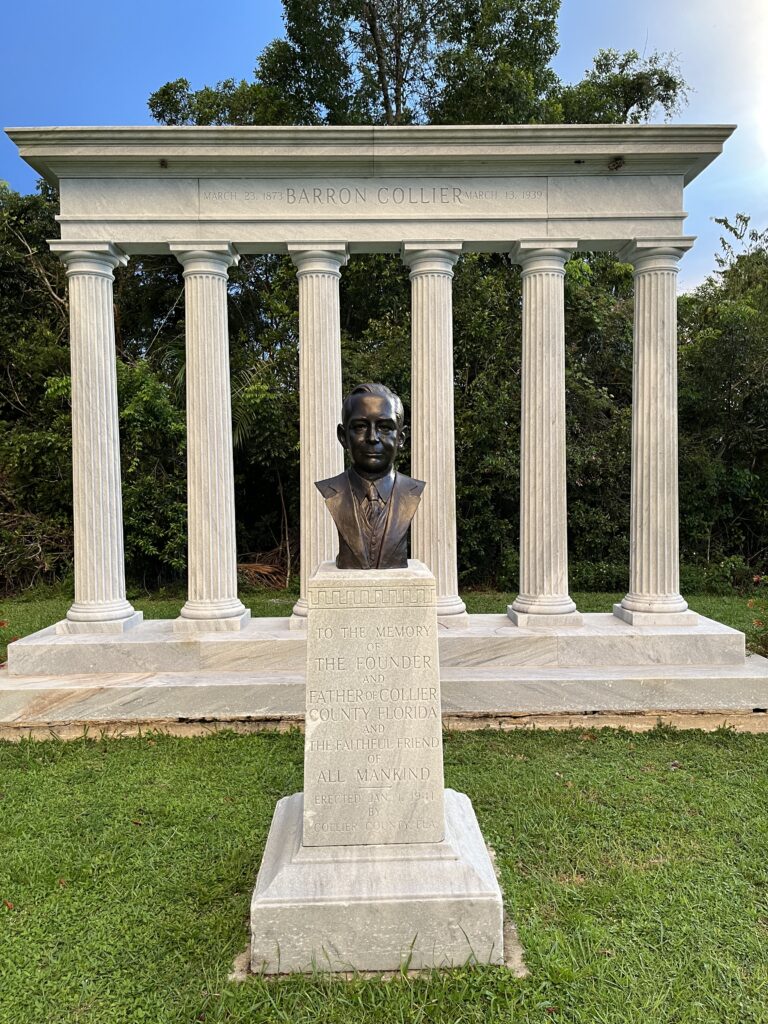 It's a curious crowd in Collier, which is just the way we like it. Homogeneous living has it benefits but in our souls we identify as fringe.