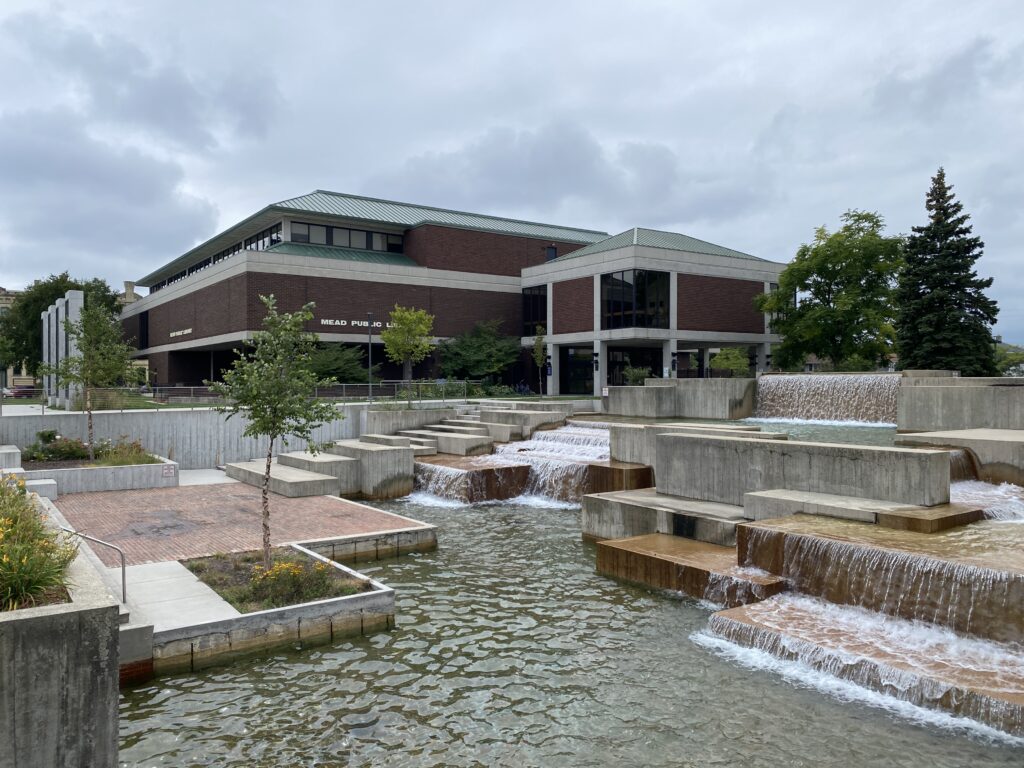 There's a word that we use that essentially means, "DRATS," or "OH, Darn," that is a nod to a funny mishap or an absurd turn of events. We don't know if we heard it somewhere or if we made it up. But wanting to keep heading North, we looked at the map and jinxed on Sheboygan, Wisconsin!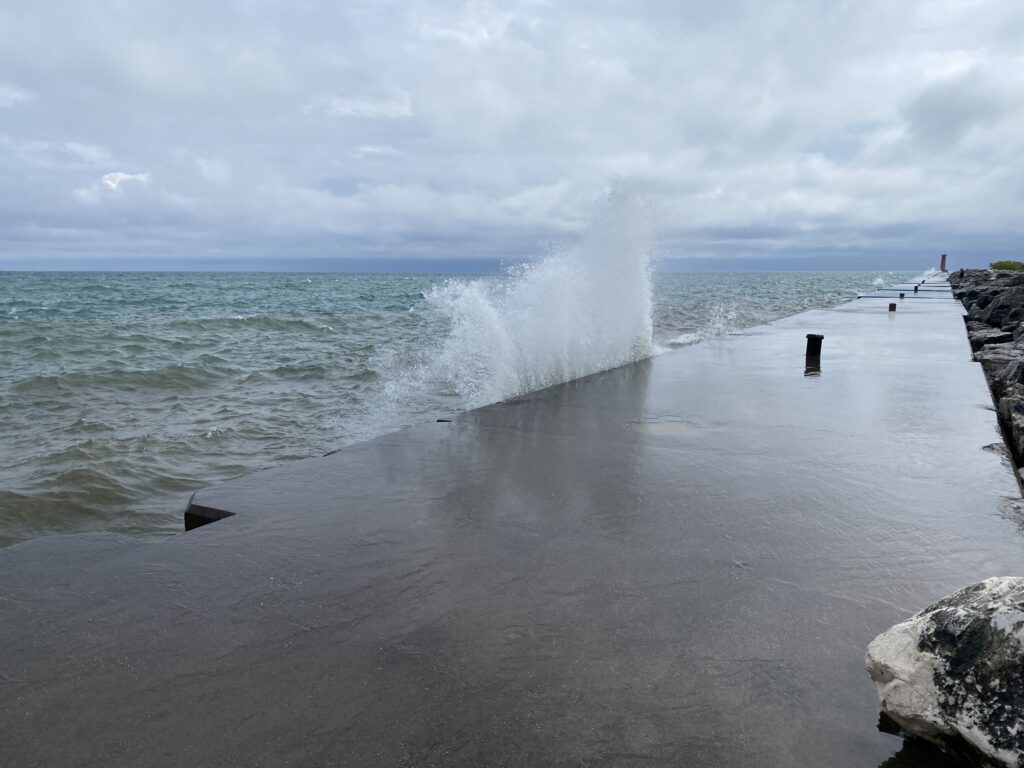 SheBOYgan! Is actually a town in Wisconsin that besides being an inside Sheric expression is also known as the Malibu of the Midwest, the Bratwurst Capital of the World and for their 4 C's of Chairs, Cheese, Churches and Children. visitsheboygan.com does an amazing job at marketing its town jewels while a press release from the Sheboygan County Economic Development Corporation says that Sheboygan was named #7 on a list of "21 of America's Most Unique Art Towns" on Cube Smart's blog. We're not sure what Cube Smart is but who cares? It's the Next Dest.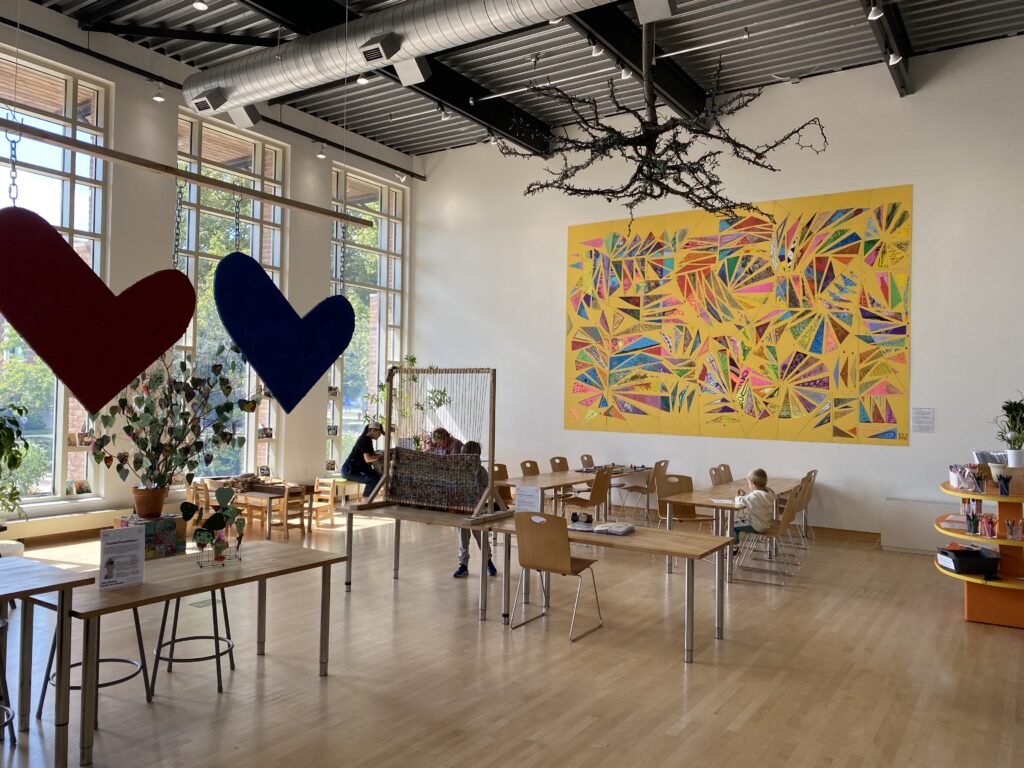 The big name in Sheboygan is Kohler, a familiar name to anyone who had walked down the aisle of plumbing fixtures in Home Depot. 150 year ago John Kohler poured enamel on a horse trough and sold it as a bath tub. Today the company is still a private family owned business and doing very well indeed by the looks of the two Arts Centers they built in Sheboygan. The downtown art center currently features an exhibit on Kin, which you might think of as relationships bound by blood, biology and marriage. This exhibit is way more artsy than that, considering kin as forms of belonging and community … the mutuality of being among all living things. So good.
On the edge of town is the Art Preserve holding the rest of the Kohler art exhibits. The building itself is a work of art and would hold up architecturally against anything the big cities have to offer. It's Sheboygan's way of letting you know that their little town of 50 thousand, halfway up the coast in Wisconsin is as good as it gets anywhere in the world. Not that a Sheboyganite would ever say that. They are way too humble and polite.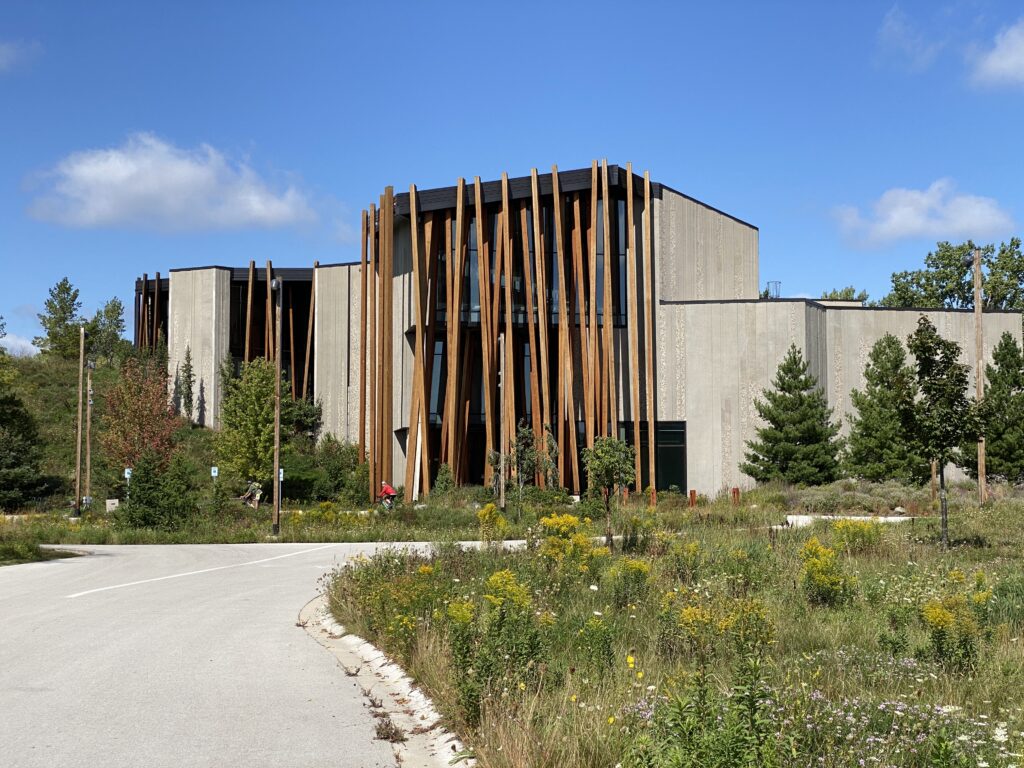 The Preserve opened in 2021and is the world's first museum to focus entirely on work from art environments. Three floors and 56,000 sq ft holds more than 25,000 works of art from people who created and surrounded themselves with their own art. Frank Oebser filled his farm, barns, sheds and yard to display the sculptures he made from his old farm equipment and things around his house. The Preserve houses the works of 30 artists who made art for their own environment.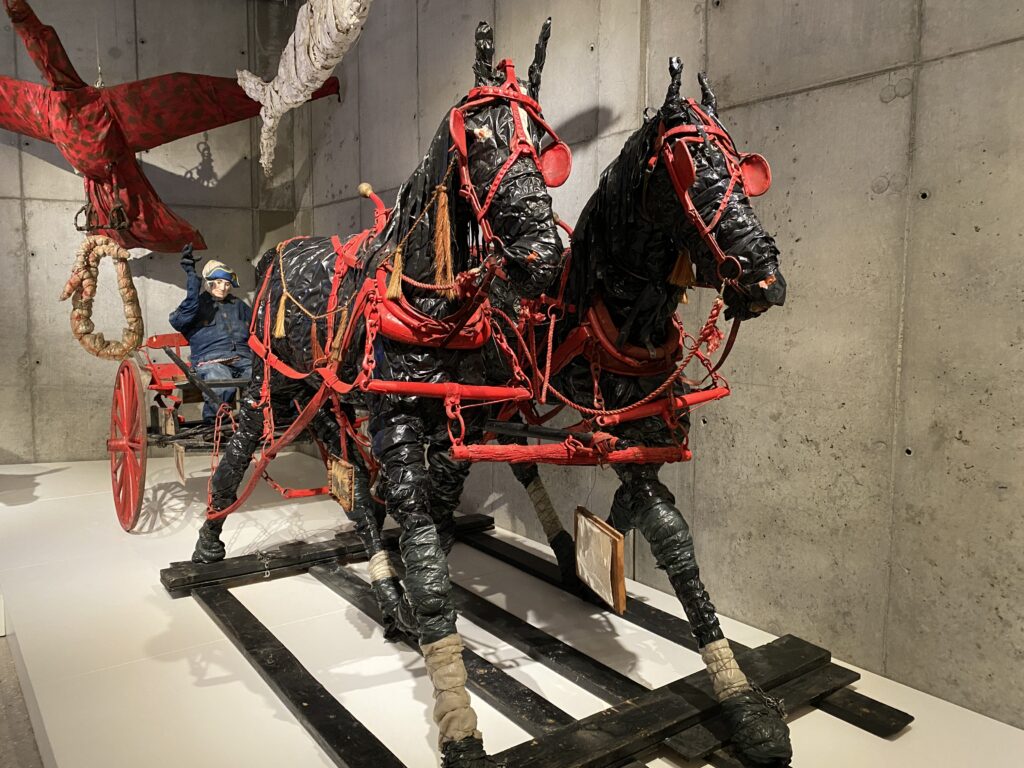 Even California's Malibu seaside is better in Wisconsin. Our recollection of Malibu is as a relaxed chic celeb retreat with trendy restaurants, mega million mansions and tasty waves for the suntanned surf crowd. Sheboygan is more mid west family values with modest and sturdy brick homes on the Lake Michigan coast. But, when the waves roll in, the local crowd dons their wet suits, grabs their boards, and flashes the Shaka sign. We are convinced it is more of an "in your face" move to show the world how tough the folks here are since the big waves invariably arrive in the winter. That's a Sheboygan for you. A little cold water cannot hold them back.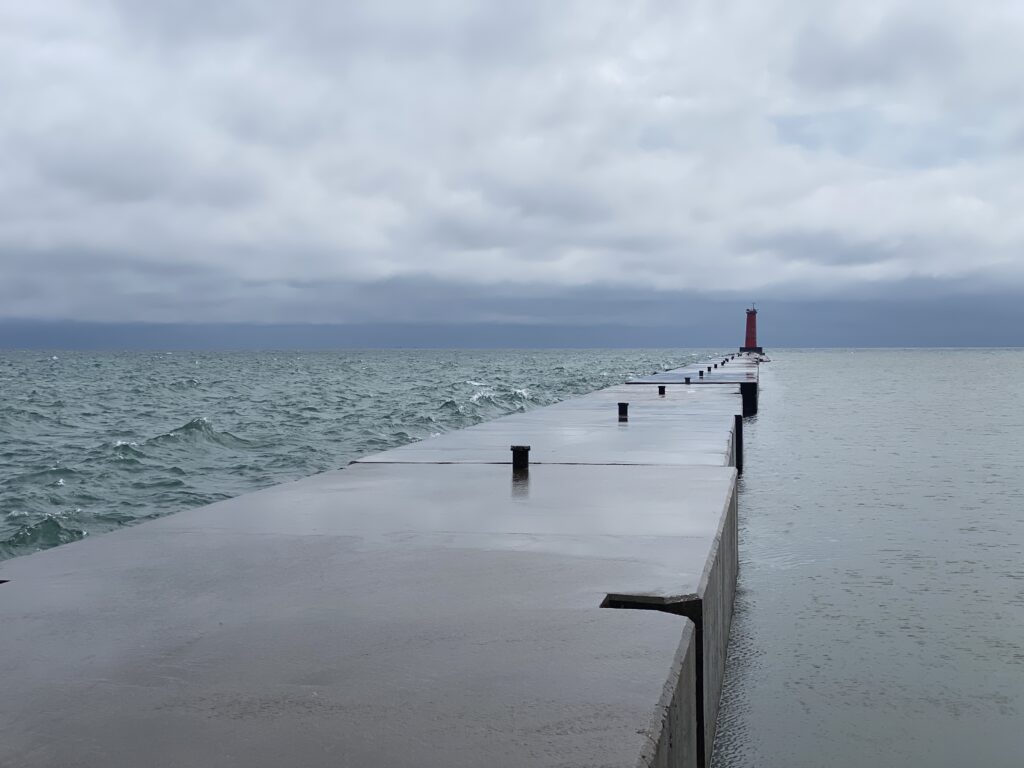 In fact, the whole town is neat and clean as a whistle. The downtown district is vibrant. The sound of children can be heard as they walk home unaccompanied through the city streets. We have yet to see a police car. Most likely the police force was disbanded due to a lack of any crime. If you thought the humble, hardworking, family oriented mid-west stereotype was made up, we can assure you it is not. Sheboygan!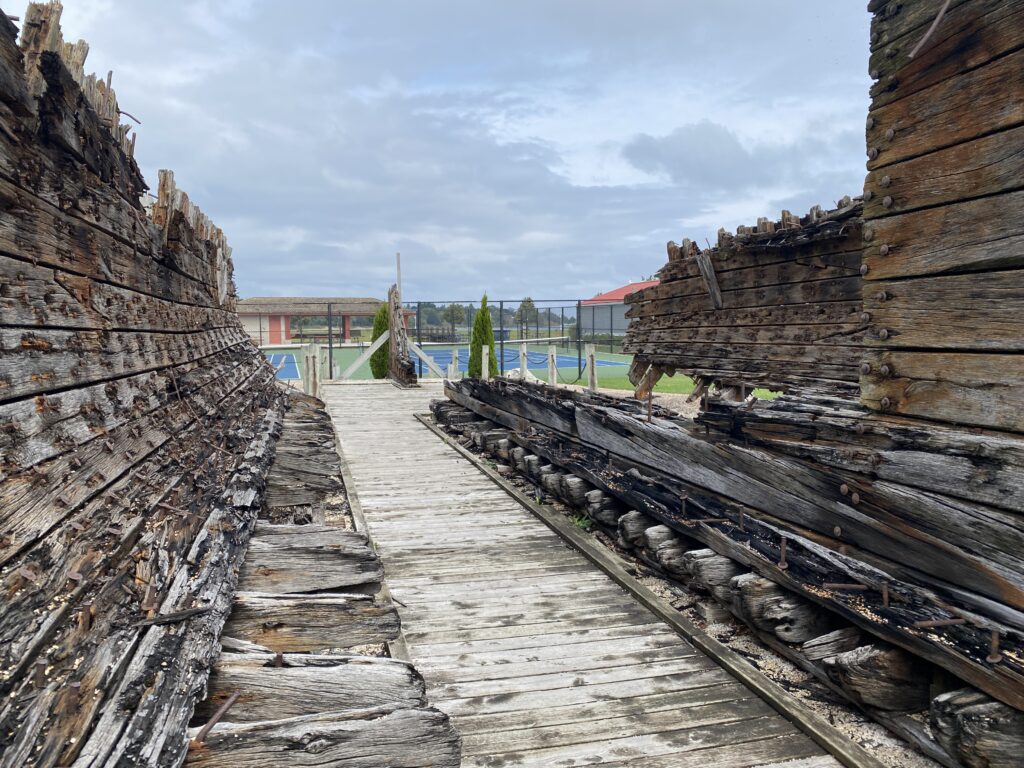 Eric mixed it up with a small group of "advanced" pickleball players at the picturesque town park while Sheri painted the landscape. The pickleballers were all heading to their winter haunts in Fort Meyers in a month or two after spending an idyllic summer in Sheboygan. As one lamented, that's the problem with summer vacation in Sheboygan, there is no better place to go. As we hit a paddle ball in the powdery sand on the shore of the crystal clear lake, it seemed like a solid point.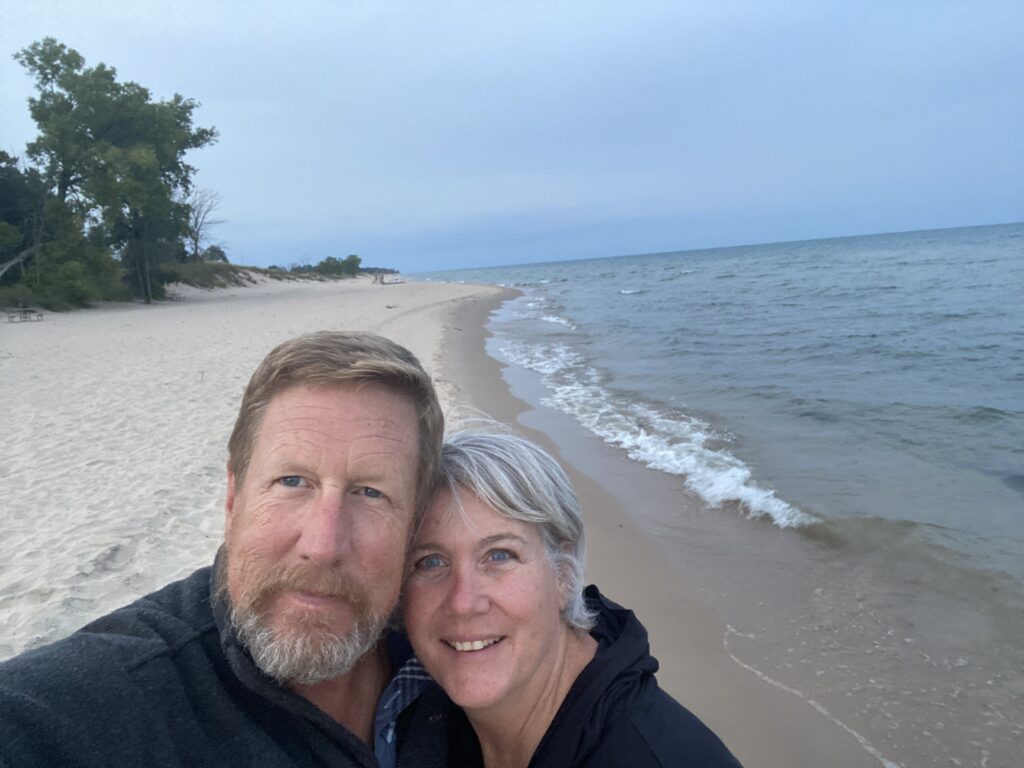 We pitched our tent at Koehler-Andrae State Park is on the outskirts of downtown Sheboygan. We admit we felt pick-pocketed when the $15 site fee tacked on a $7.98 reservation fee and an $11.00 park admission fee to bring one nite of dry camping to $34. That's comparatively expensive in relation to other American state parks. But then we found out it was pristinely maintained with shower houses, comfort and dishwashing stations and a beach with fresh lake water and brown powdery sand like the white stuff on Anna Maria Island in Florida. You can boat and kayak, hike and bike, hunt and fish, ride horses and cross country ski in the winter. We did none of those things, but the campsite and facilities are fantastic given their proximity to adventuring in Downtown Sheboygan, and so we bought an extra night. If a cute as a button craftsman with a friendly porch and spacious garage comes up on Redfin in the heart of Sheboygan in the next day or two, we may stay a bit longer.