Sadly, we are nearing the end of our Reboot Roadtrip. What began as a 33 day journey both starting and ending in Bradenton, shifted when 33 days became 50 and the round trip became one way, trading central Florida springs for Appalachia mountains, rivers, lakes and forests and a return to DC. The change of scenery and total break from routine has given us a change of perspective, attitude and possibility.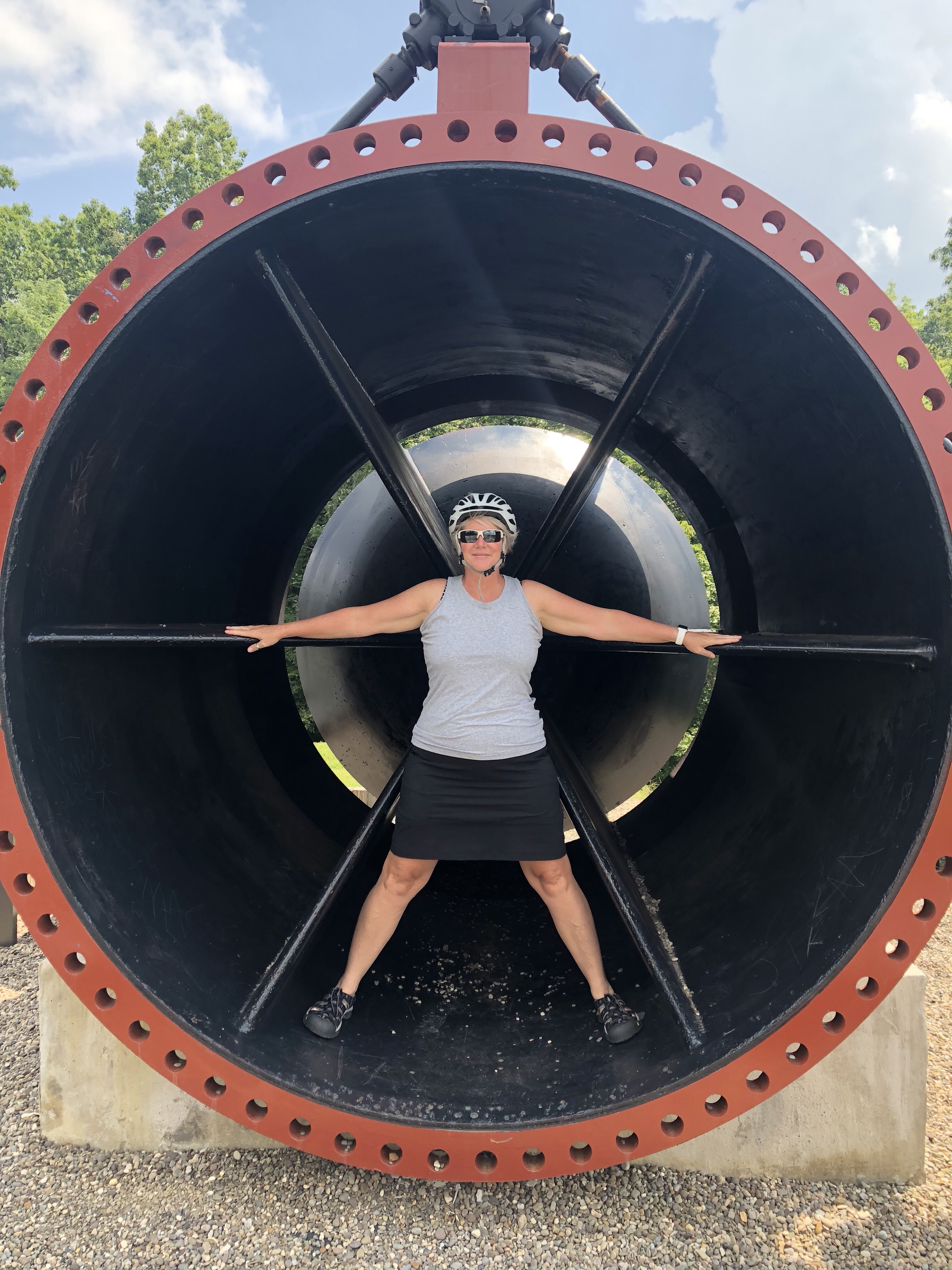 Spending a week per campground on e-bikes is getting to know the immediate and stretch areas around us, letting us act like locals. It's leveraging maps for both the most direct ways and the routes less travelled. It's riding through residential neighborhoods to avoid roads without shoulders and finding the secret shortcuts where the cars can't go. It's riding slowly from one part of town to the next, passing every business or park or gallery or soft serve ice cream joint to wander in and find a surprise or a trap. It's visiting their big attractions and talking to locals to help us find their hidden gems. It's allowing us to exhaust everything it immediately has to offer and to know if it's a place to return, or a place to tuck away as a memory. We're consuming every area in search of authenticity – to find out how people outside our circle of family and friends live, work and play.
Anywhere can be home in a condo on wheels and currently our home is Battle Run Campgrounds on Summersville Lake, WV. A short 24 miles from New River Gorge is the head of the wild and scenic Gauley River, the only class V+ rapids on the east coast. Giving the Gauley its power each fall is the second largest earthen damn, holding back the 300 ft deep crystal clear Lake Summersville. With 18 – 25 feet of underwater visibility, you won't find cleaner, clearer water anywhere else east of the Mississippi. It puts the Georgia lakes to shame, and we are camped right on its banks.
We've been going hard the past 47 days and wanted a place to unwind and commune. We were doing well today, swimming, splashing, sunning, when 12:30 rolled around and Eric said, "Let's go check out the Gauley."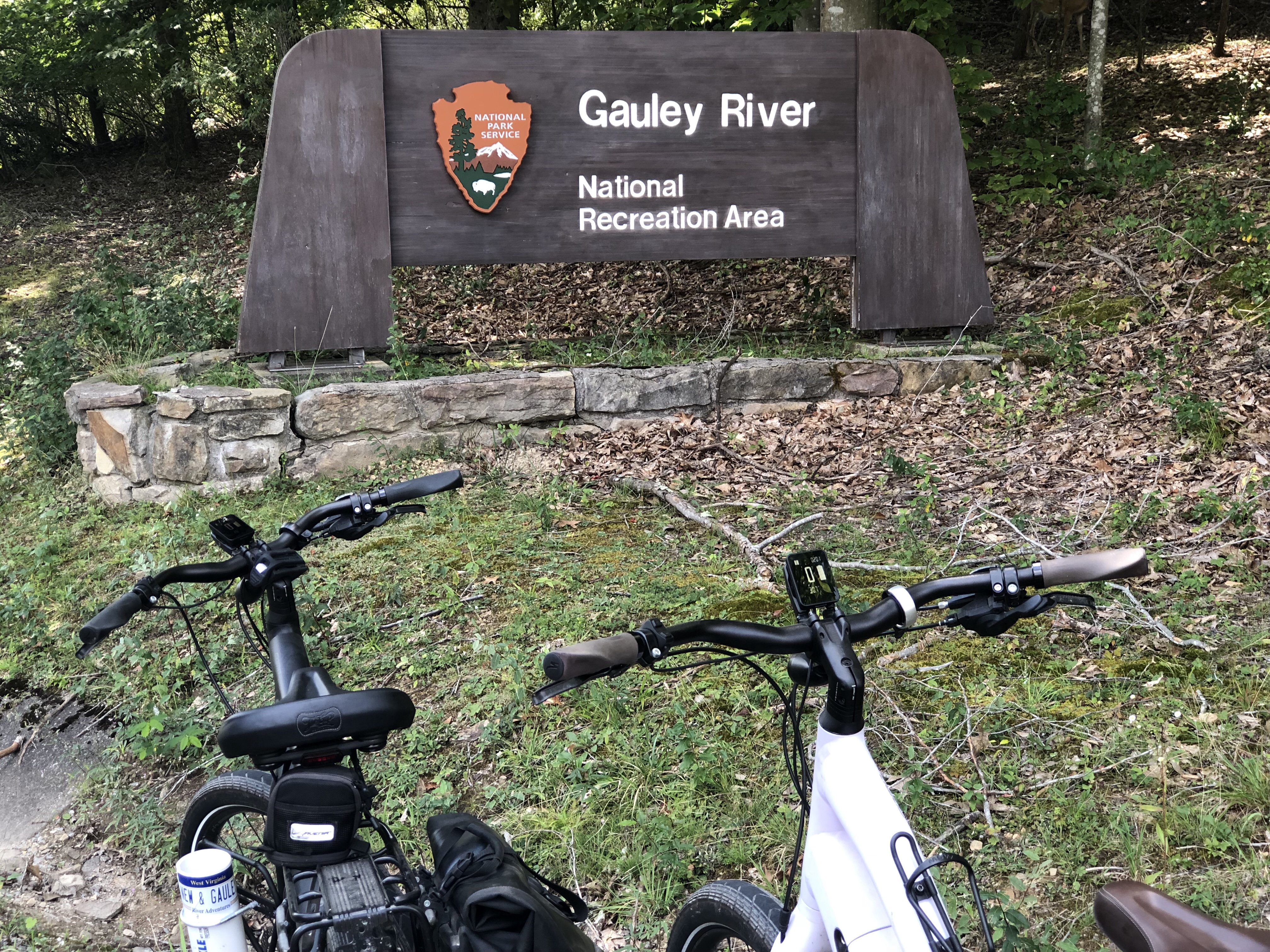 Lake Summersville is near capacity as it prepares for the fall release. In one month, three massive valves will open and the Gauley will turn into a monster. Until then, about 1/10 of the maximum flow is let out, depending on water demand in the Kenawa valley. We serpentined down the access road to the base of the damn, hitting better than 40 mph on the steep descent.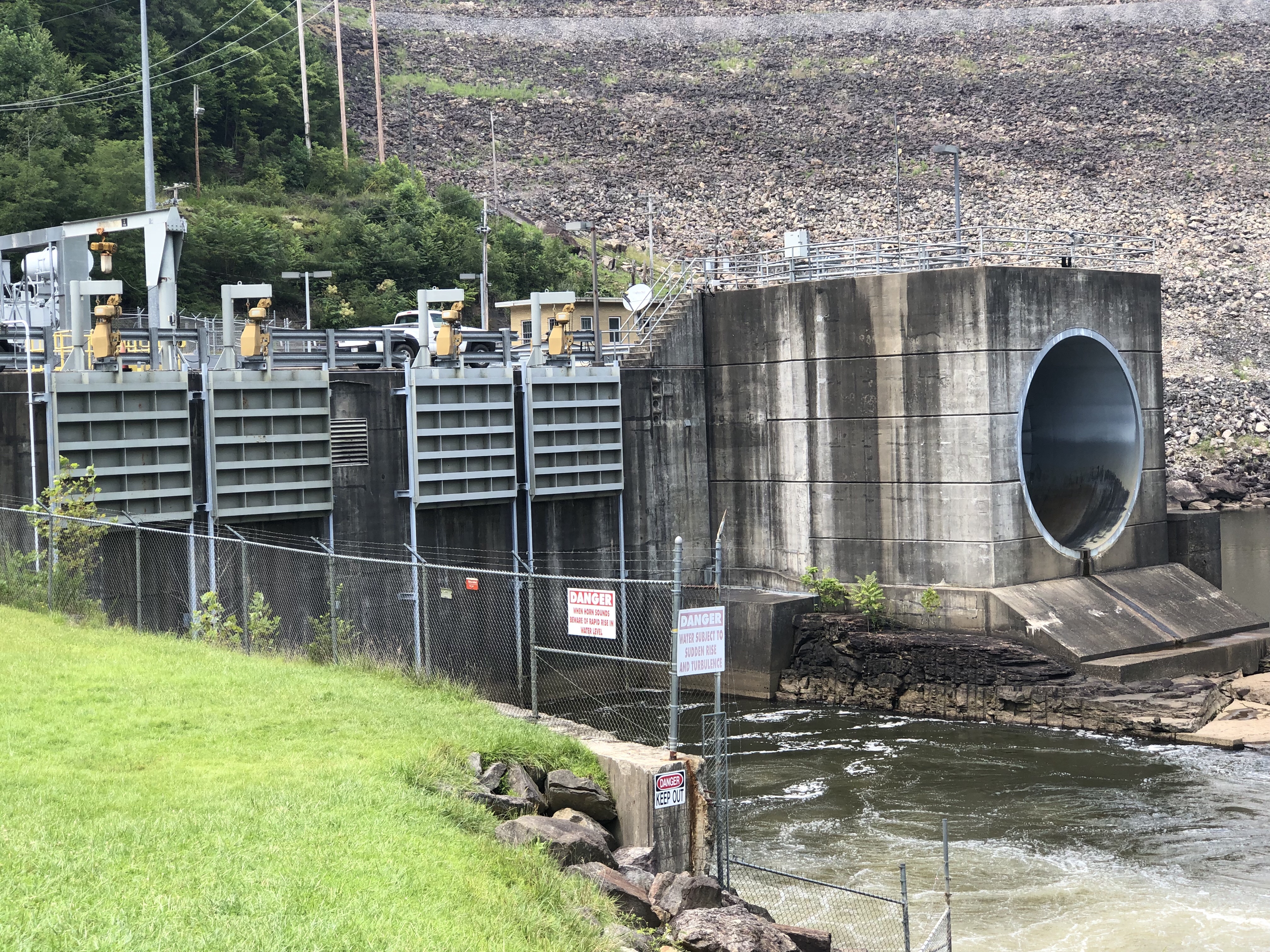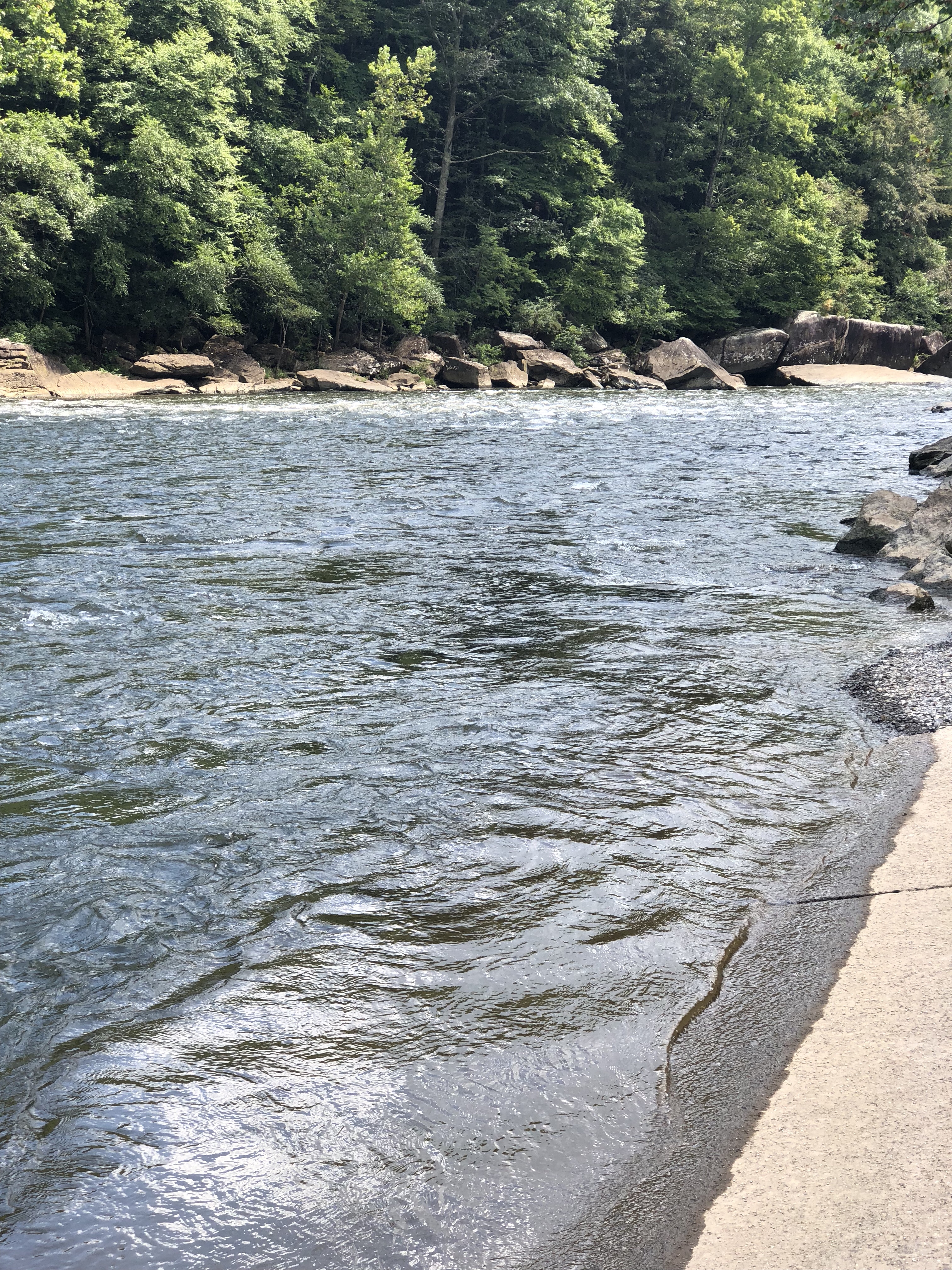 The river is running tame right now. Too low for anyone to raft and not get totally stoned. We took the short trail nearby to see where the fuss starts. Plenty of signs warned that water levels can change rapidly. We made a mental note to return during the release to see the spectacle.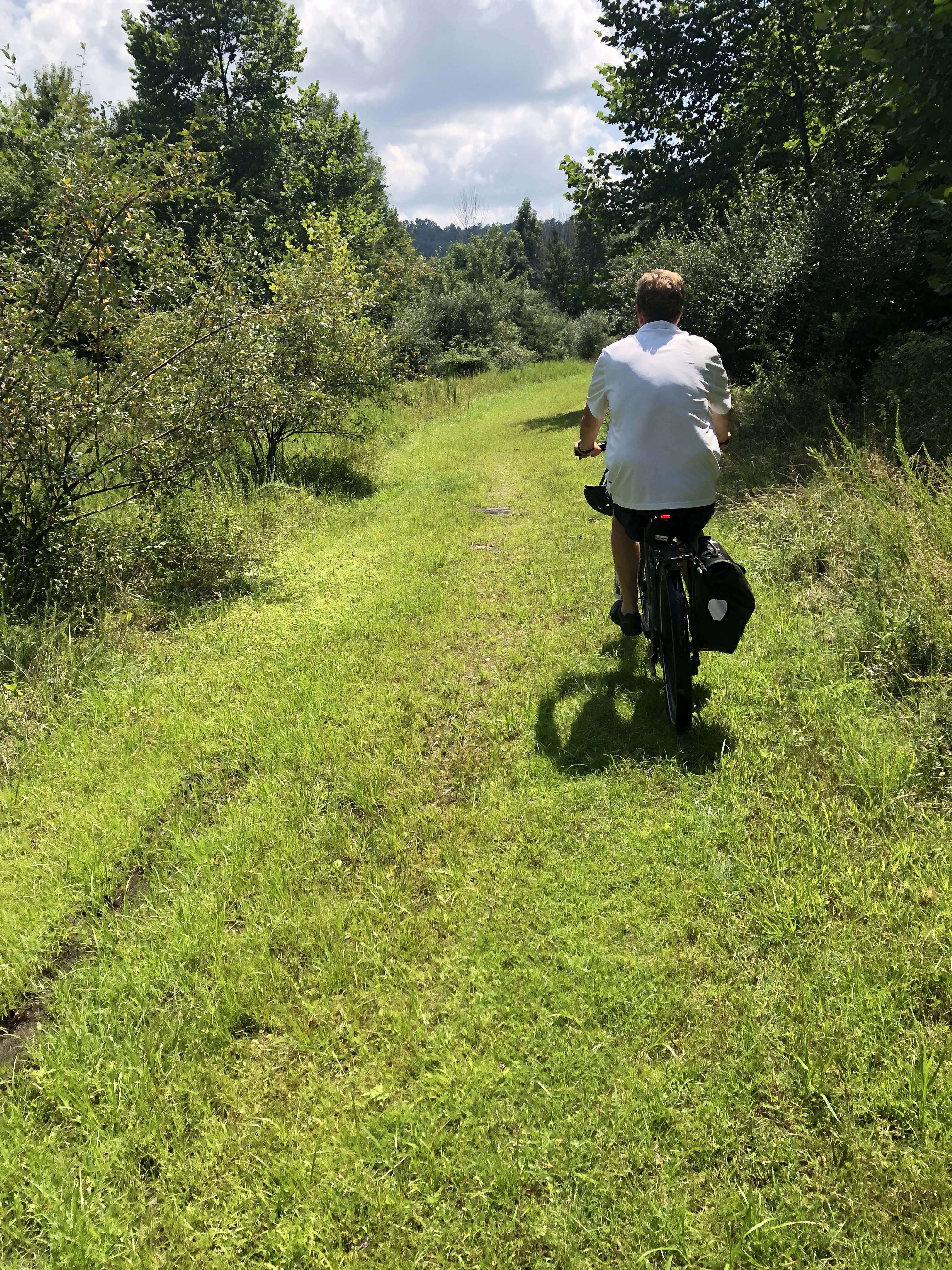 Dissatisfied with our put-in finding, we got back on the Comos to explore the area and happened upon a trail behind primitive campsites marked "authorized vehicles only." We went around the closed to traffic red gate, authorizing each other to cross and took a grass trail about a mile into the woods. It was sloggy from the rains with areas where we had to dismount and walk through ankle deep mud.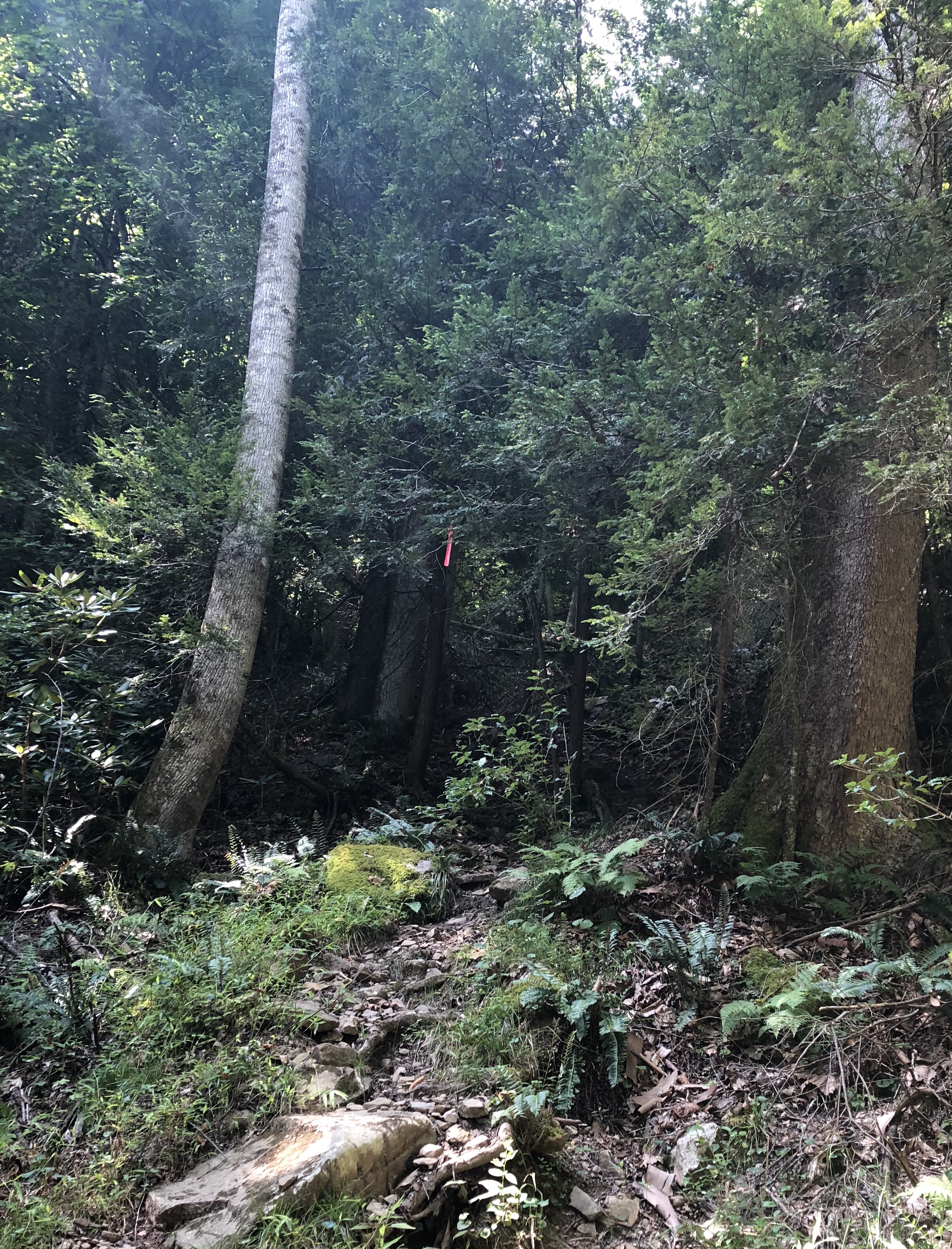 When we got to the end, we could hear rushing water and see specks of light in the dense woods. Looking down, it was dark, wet and steep, but we were authorized to scale and anticipating a Gauley payoff, we went in.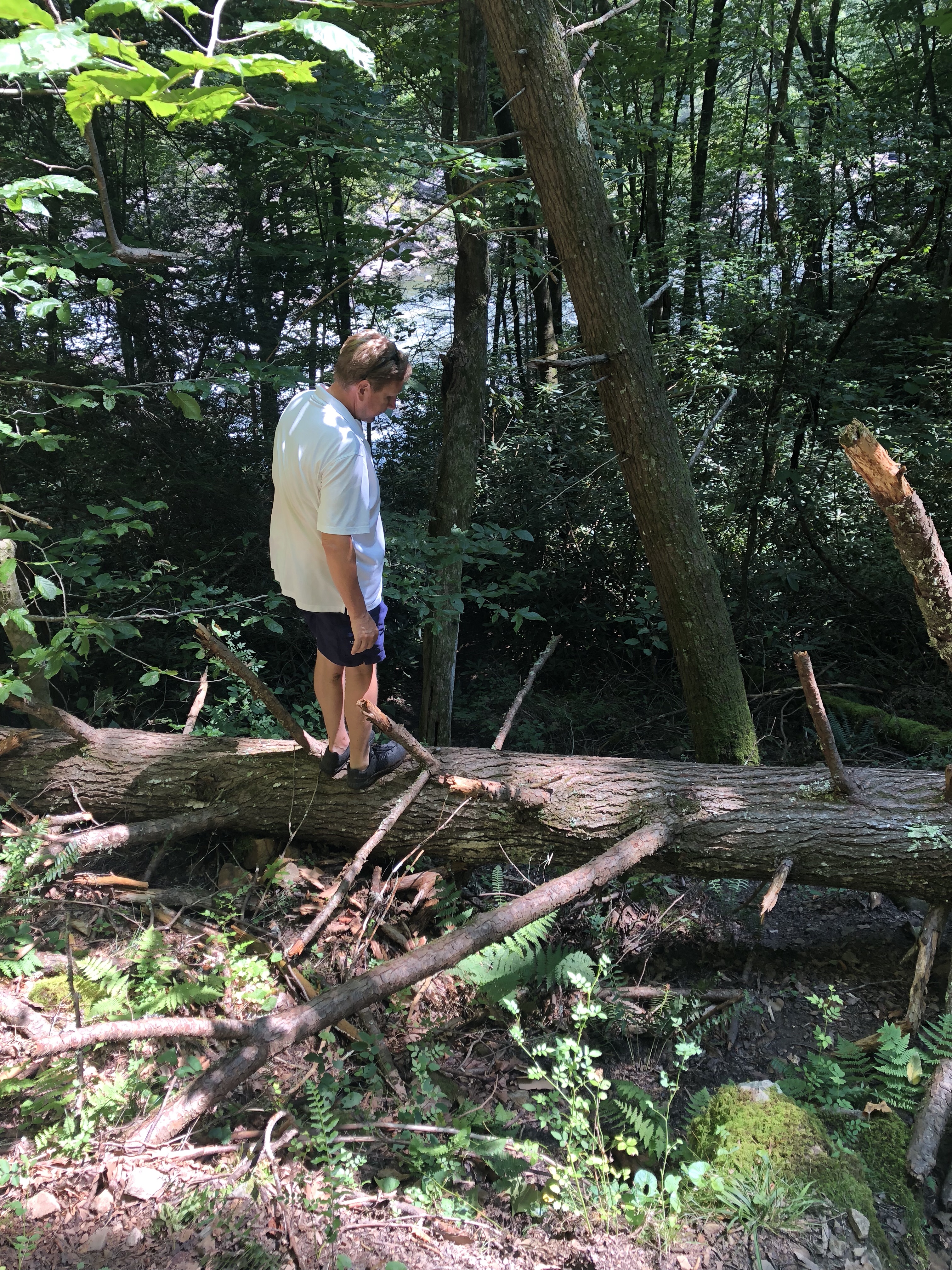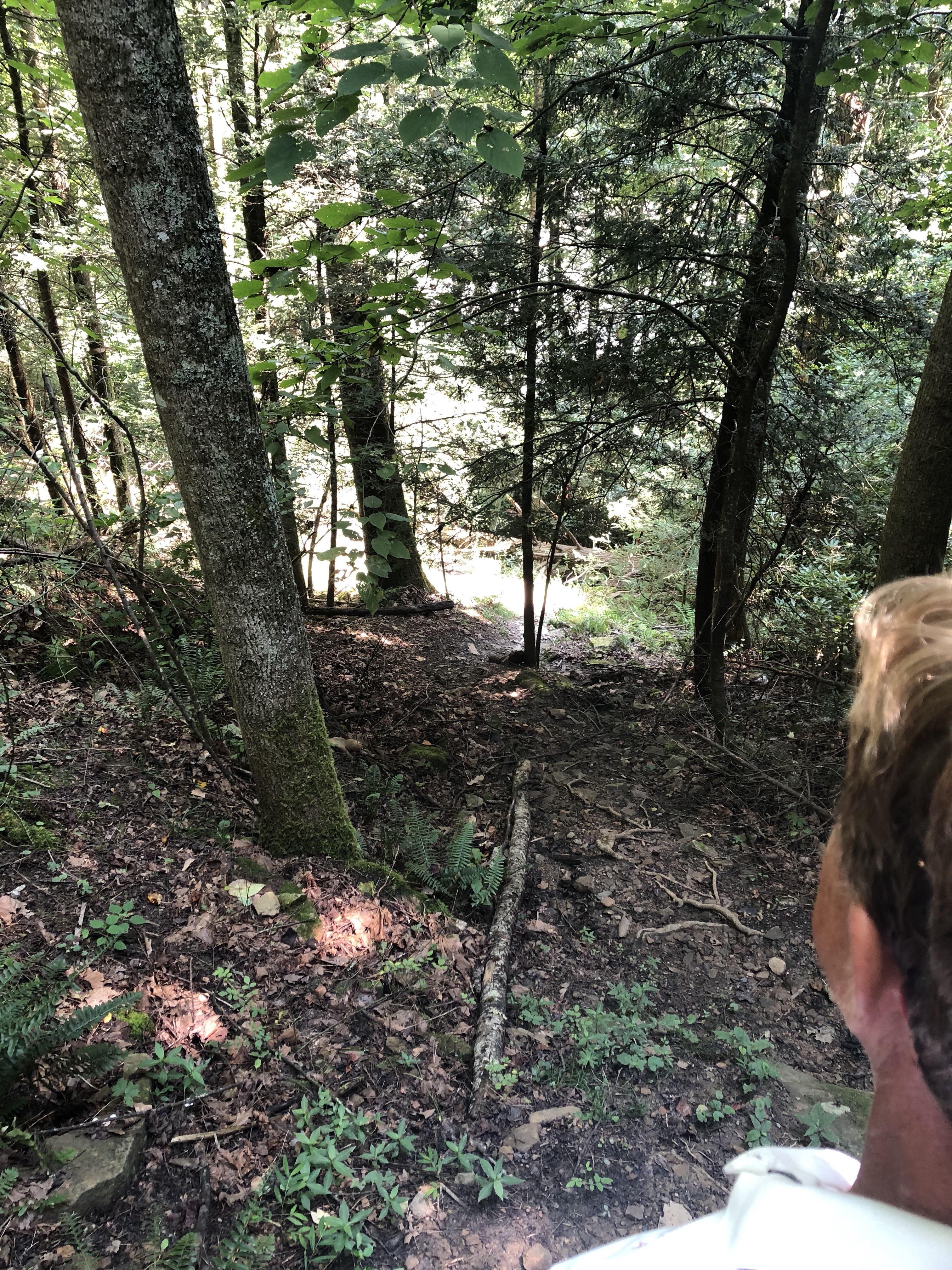 It was basically a vertical obstacle course that required surefootedness over wet leaves, rocks and roots, butt slides over downed trees, mossy tree grabs and spider web shimmies.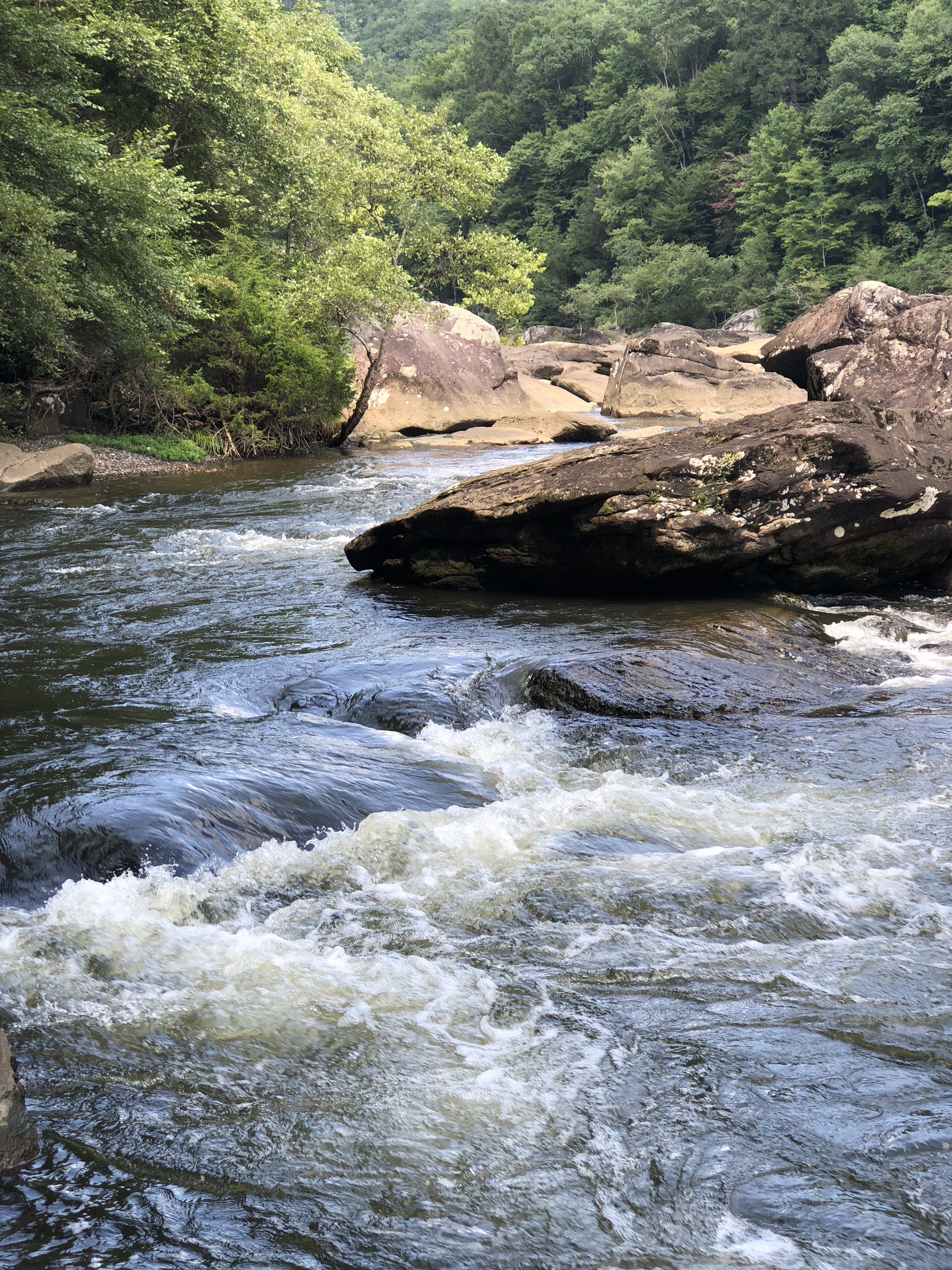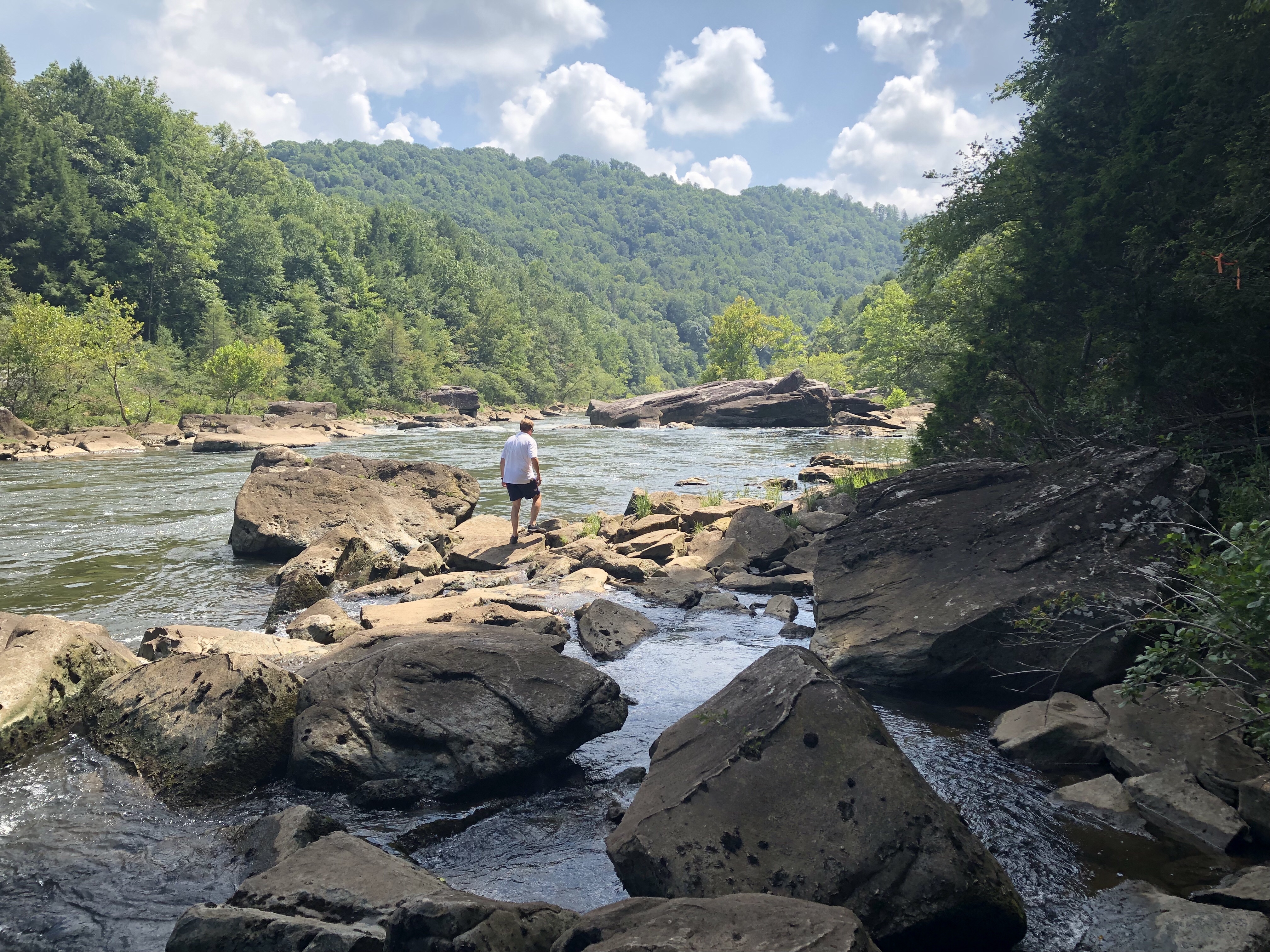 We landed at Initiation – a class IV warm up for the bouts to come. Sheri surprised herself, content to hang at the base view and tried to imagine what route Buddah would take if he were guiding this tour.Eric needed more juice and hiked out to the farthest rock he could without falling into the rapids and whooshing away.
The climb out was easier than the drop down and we agreed it is both necessary and required to return and raft the mighty Gauley. If you have interest in joining us, hit us up as we are considering an early October jaunt.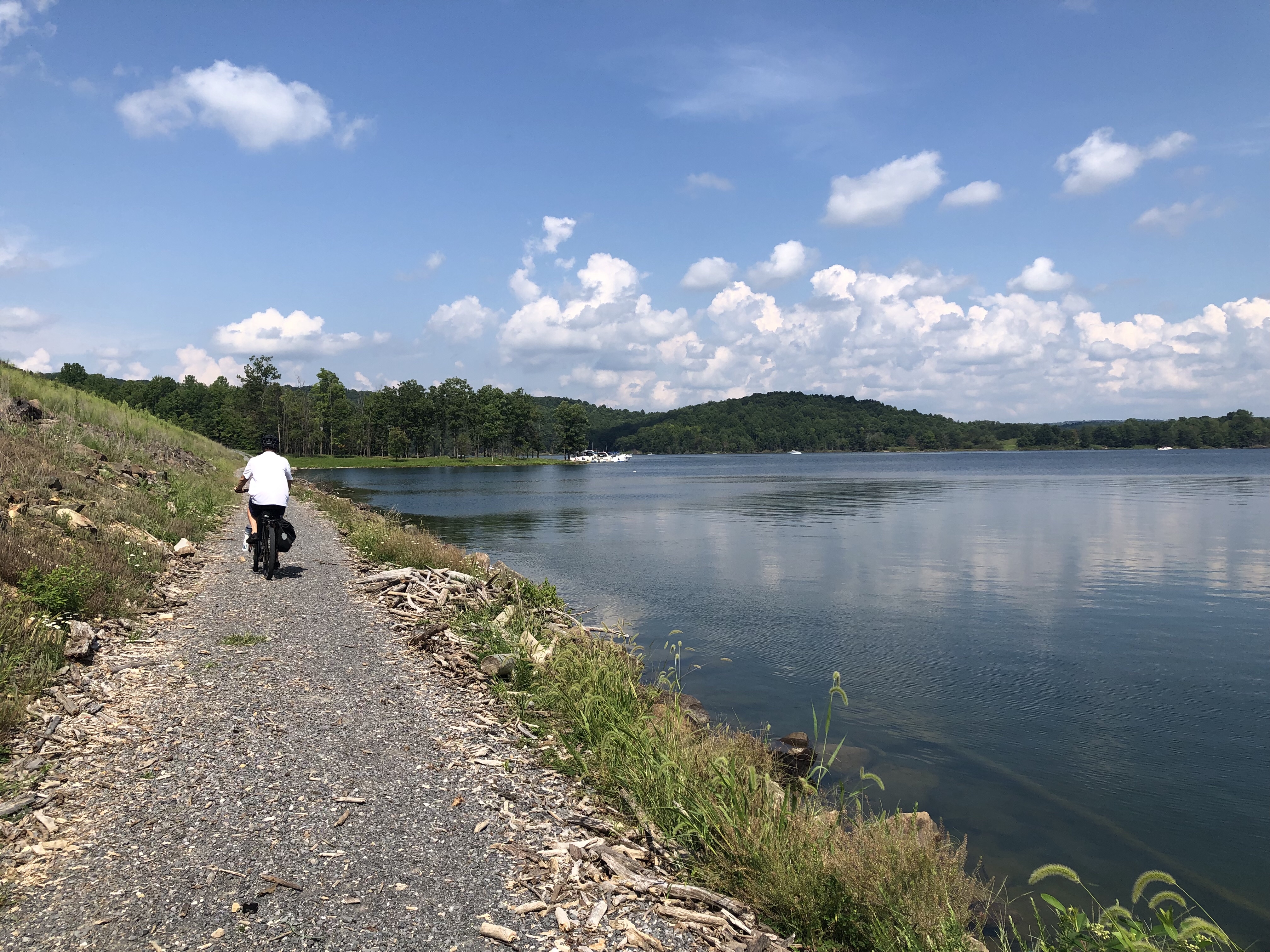 With bike and hike behind us, we returned to Battle Creek, but not before we found one more trail around the lake to give us a view of Betty from the other side.
We can't believe the fabulousness of Summersville Lake, affectionately known as Little Bahamas of the East. On August 11 it's sweltering in DC. Here it is an easy, breezy beautiful 73 degrees and lucky us, we have 3 more days of splendorside.