You might think sleeping on the side of the road in an industrial park while plugged into an extension cord running under a barbed wire fence and into a 110v box on a telephone poll is crazy. Add in not sleeping because a steady stream of trains chugged by all night long, blowing their whistle every time they passed our coach and we'd agree with you. It was a tough night, but fortunately Betty would be out of Carl's neighborhood today and back in the quiet of FamCamp, with only generator noise to contend with.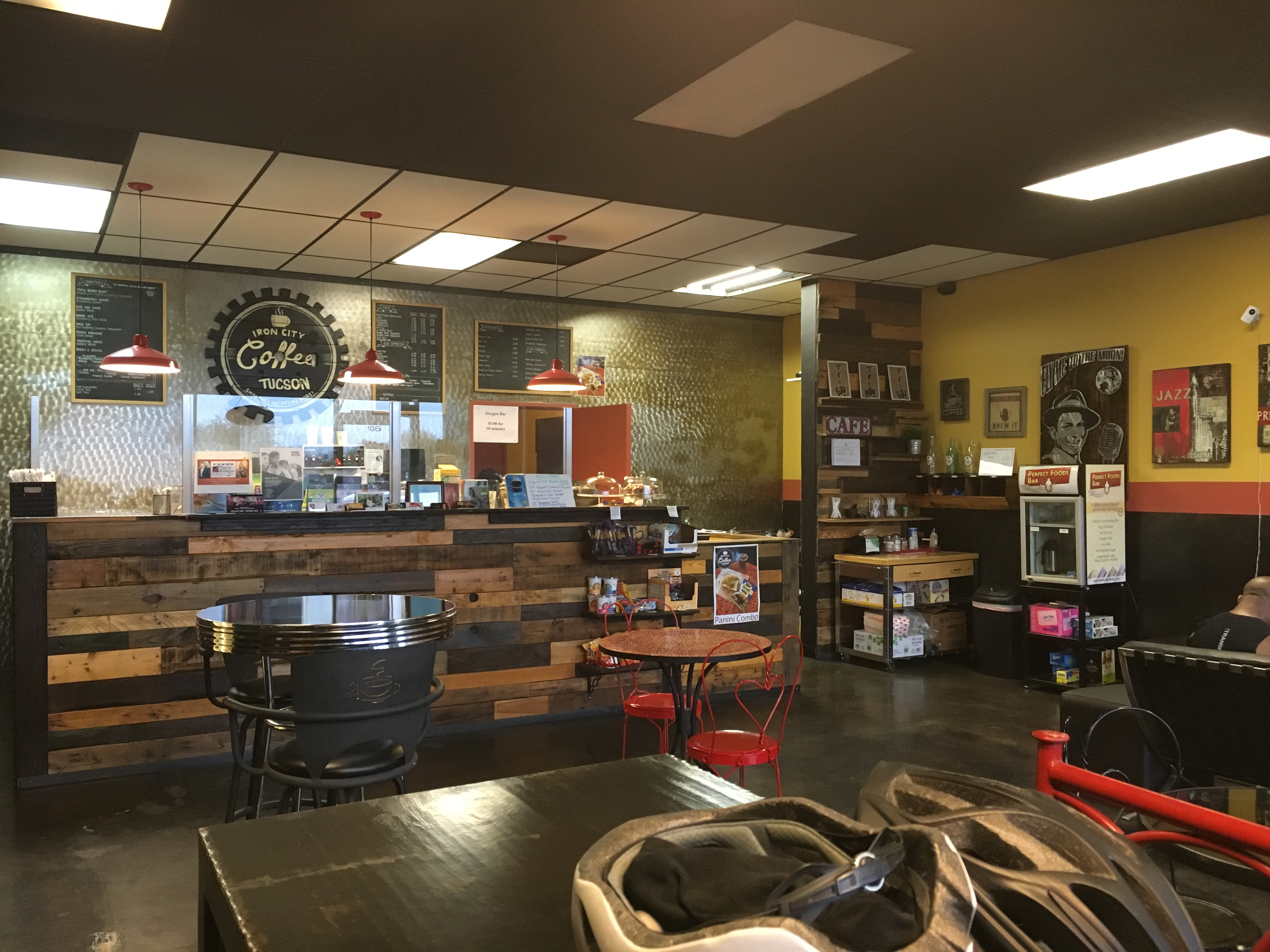 We got up early, mostly because we were already awake but also because we wanted to get the bedroom slide in and be gone before workers started arriving on Michigan Ave. First stop was Iron Horse Coffee Company around 7am with flags along the road boasting Tucson's Best Coffee. It was a weird joint, attached to a gym with an $5/10 minute oxygen bar, individually wrapped Costco muffins and no one but us for the hour we were there. The sign out front states Tucson's best coffee. I guarantee you that we did not write that sign.
We knew we'd spend the day waiting on Betty, so we rode to FamCamp for a shower and shopping at the base thrift store, which is only open on Mondays and Wednesdays from 9-2. Breakfast, consulting and Michael Cohen on McCafe's big screen wrapped up the morning then we headed downtown to the colorful 4th street arts district for Boca Taco, rated among the best in the city by Tucson chefs.
It felt great to be back on The Loop – the paved Bikeway that connects all Tucson neighborhoods to downtown. Unfortunately we are still feeling the golf course burrs and Sheri's front tire blew flat on a turn. Fortunately Eric stockpiled tubes and the Como was back on the Loop in 10 minutes pumped.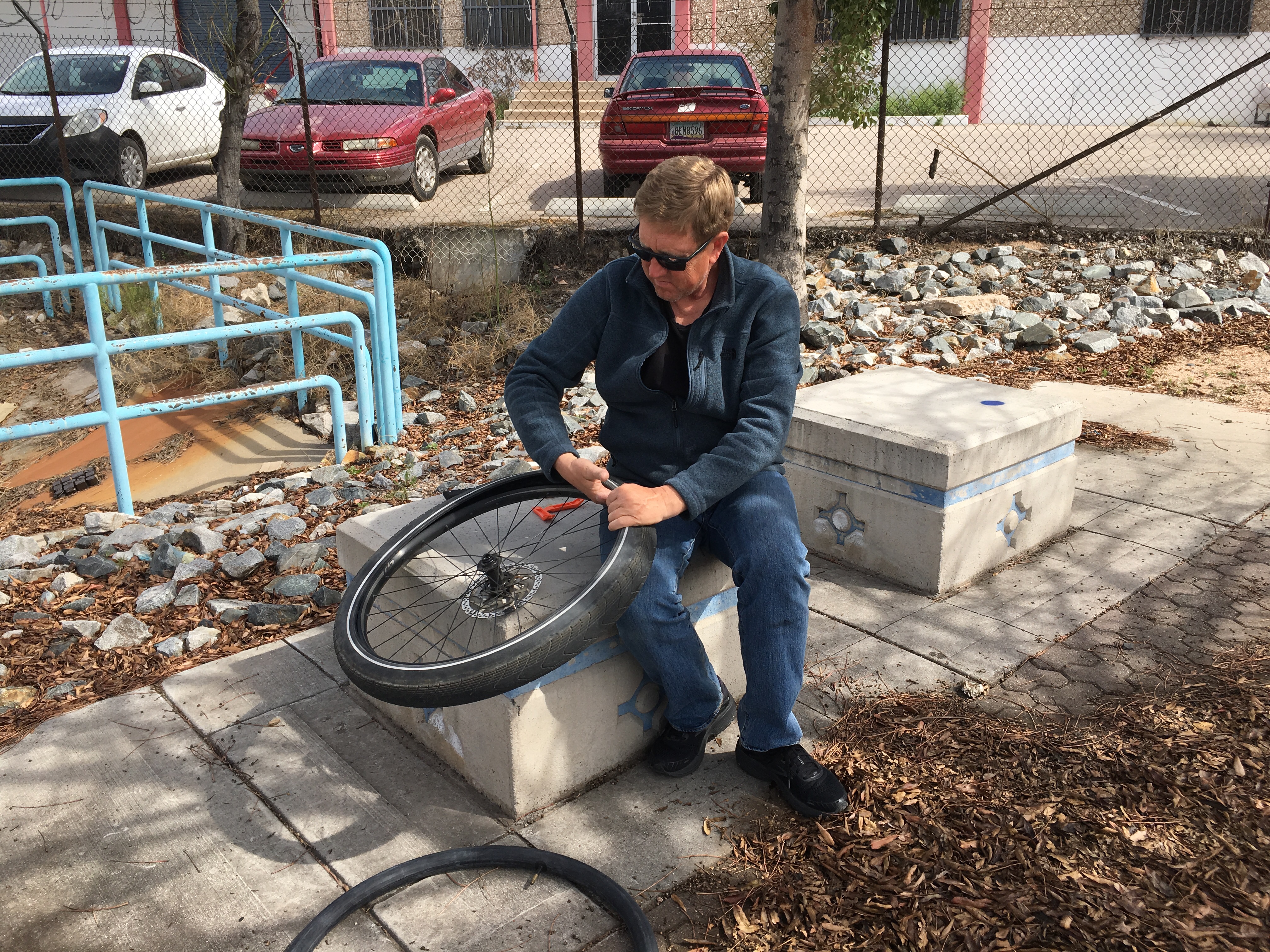 Boca Tacos chef is Maria Mazon, who's competed on Chopped and featured on lots of shows on Food Network. She has an impressive resume and advertises gourmet tacos with homemade salsas. Tucson chefs picked her short rib taco and a universal fave, so of course we got that, along with a green chili, bacon-beans and a carne asada burro. The short rib was an A but the other dishes rounded down to an overall B with the Girl Scouts Thin Mint hot sauce a total miss. The place was empty at 1:30 in the afternoon. Maybe we missed the rush or maybe it's a nighttime join. Whatever it is, Boca's carne asada can't hold a candle to Eric's of Caravan Christmas fame.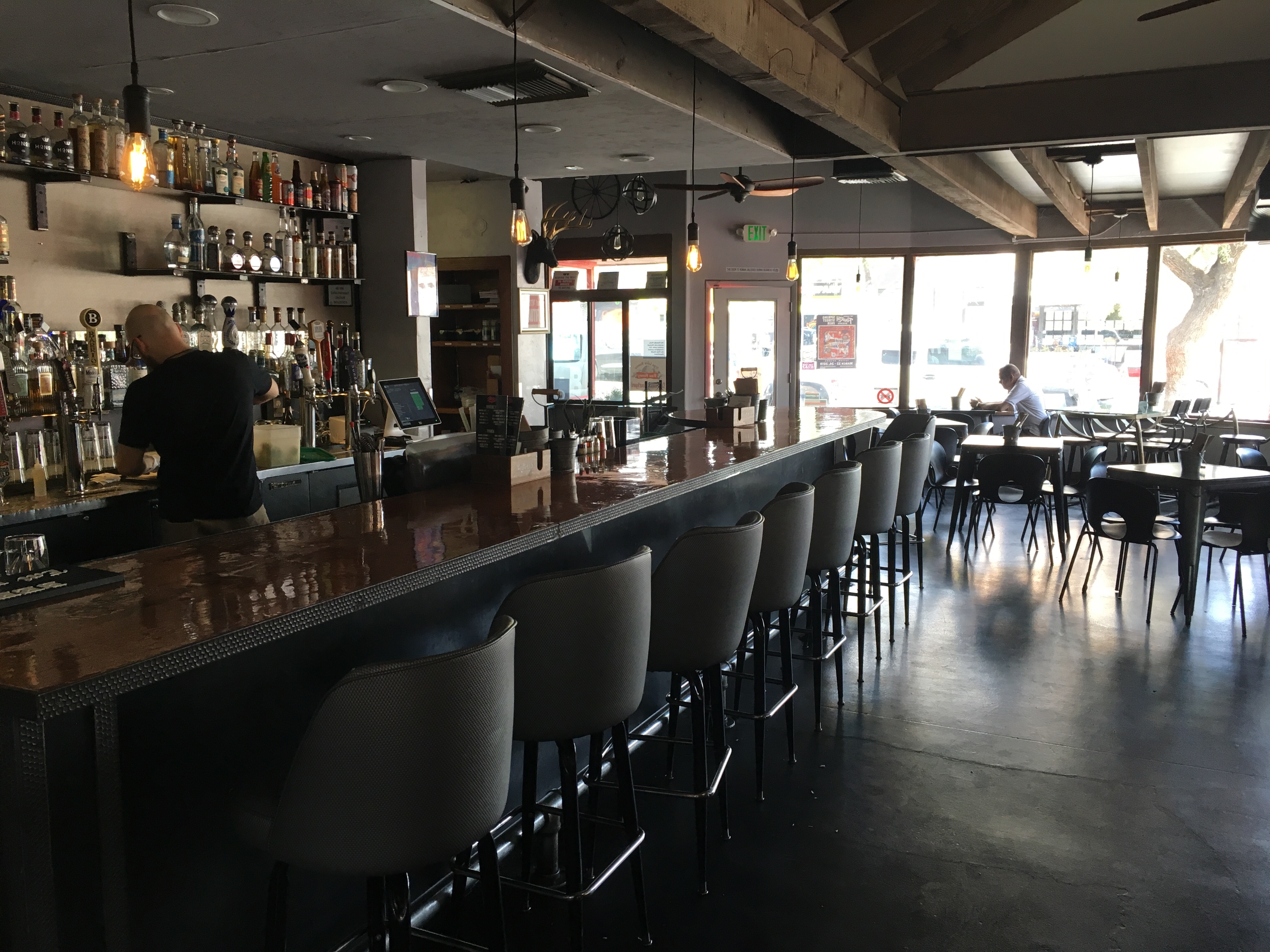 After lunch, Sheri picked up a couple things at an awesome Goodwill while Eric protected the bikes from ongawkers. One guy said he just got out of jail and was considering buying one. Could he test drive ours? If you're interested in the free spirits, hippies and cannabis lovers, head straight to 4th Street.
Back at Carl's the sway bar part arrived first thing this morning but the refrigerator part didn't make it. Carl offered that we stay another night on electric avenue, but we passed in favor of a good night's sleep with Mr. Generator. We'll return tomorrow to finish the job.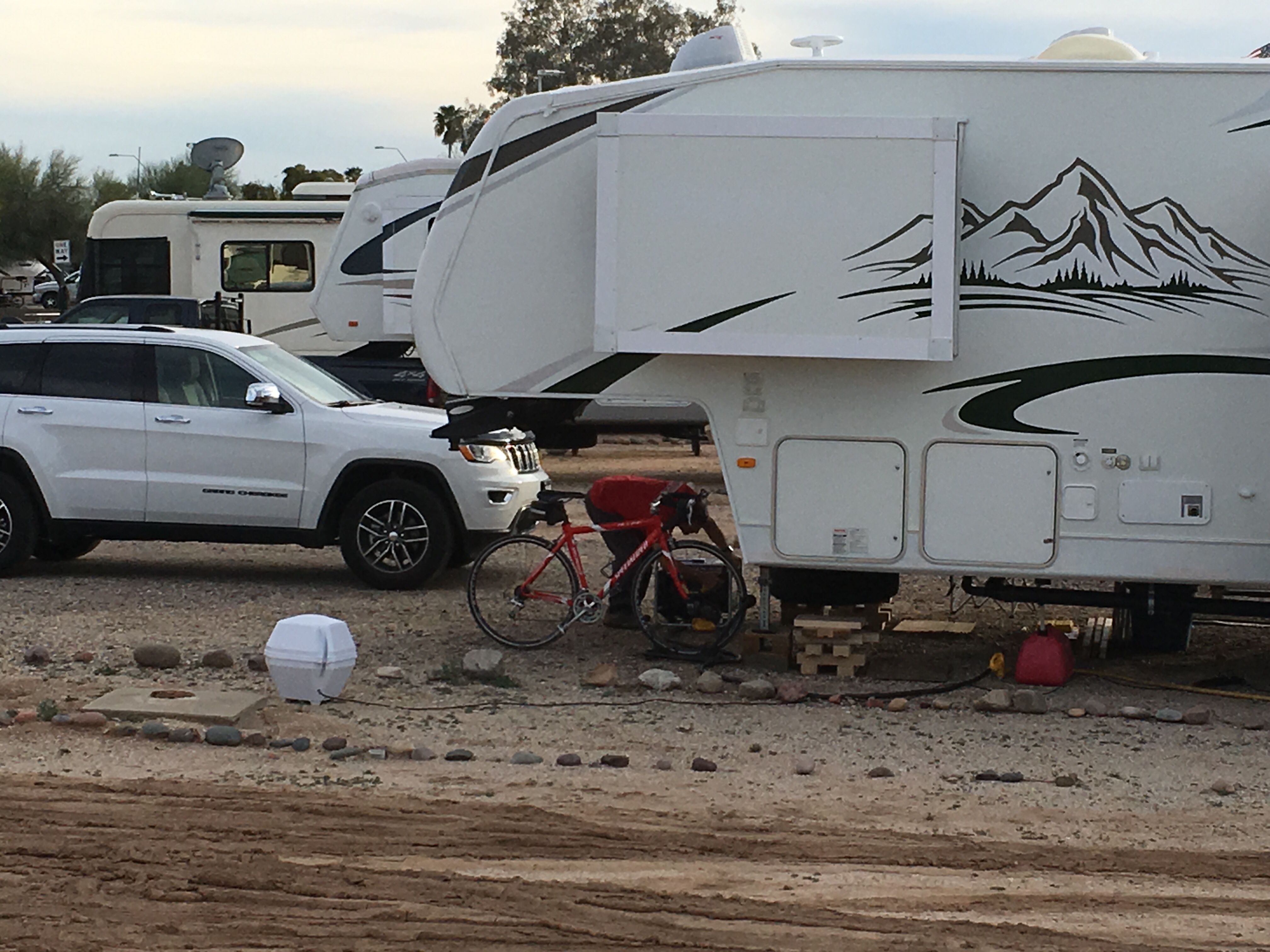 Eric took Betty on the open highway. Betty is without a doubt the finest driving F53 motorhome chassis on the road. Large semis rolled by pushing large walls of air and did not move Betty an inch. We drove down I-10 with one finger on the wheel feeling like the handling improvement was a success. Of course it will only be worth it if we lay some miles down in the future – so the ball is in our court now.
Back at the base, we did not move up the wait list much at all. Basically, no one is leaving FamCamp. The weather continues to improve so why would you? If we could get generator-man to live without power for a minute outside of 10 PM – 6 AM, we could have some peace and quiet and even enjoy dry camping.