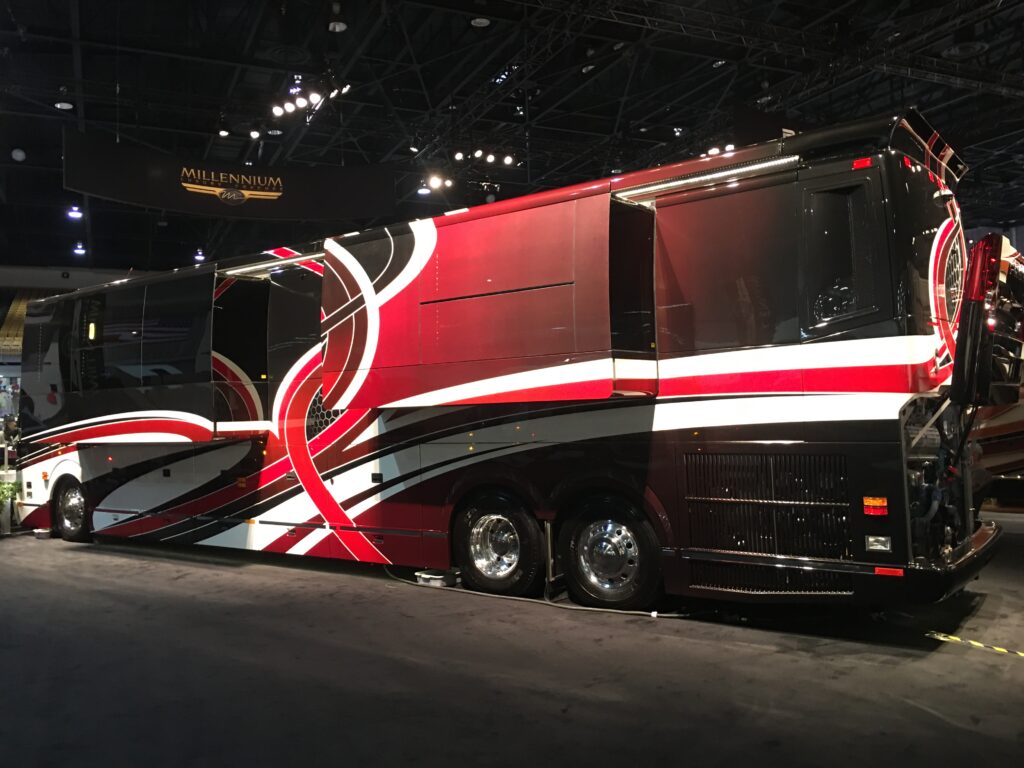 26 acres, 1500 RVs, hundreds of product vendors, 12k steps over 8 hours. Welcome to a day at the Tampa RV Supershow.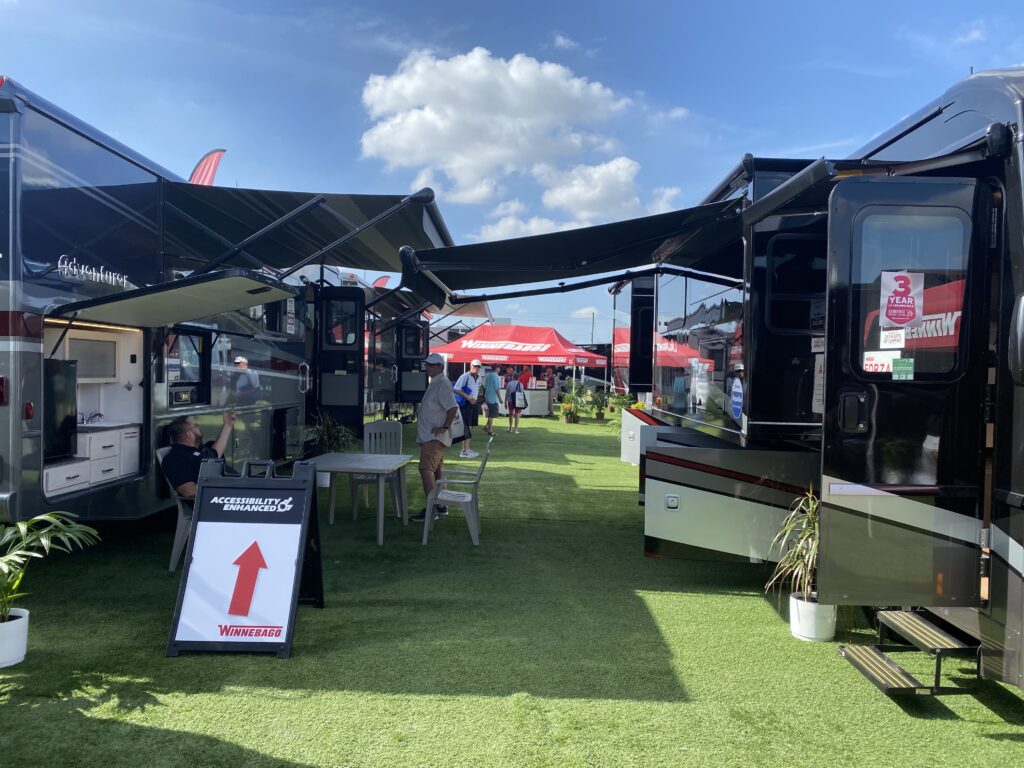 Some go to buy, most go to look, dealers are there to tell and sell. We go to climb in and out of all classes, sizes and shapes. In our heads, we try-on an RV lifestyle in all kinds of vehicles. In the end, we often simply validate our love for Betty. Our last RV show was in Hershey when we explored the idea of going "full time," selling our home, buying an F350 diesel truck and moving into a fifth wheel. We wound up selling our home, buying an 800 sq ft condo and taking Betty on an epic western adventure. So, these Supershows may not have their intended effect, but they do seem to have an effect!
RV's of All Sizes
It's fun to try on ideas. What would it be like to live in an 80 sq ft truck camper where you can't sit up in bed and you can't cook if someone is sitting on the sofa, like in the Lance Camper 650? It is a compact lifestyle, but one that is highly mobile with park-on-the-street potential.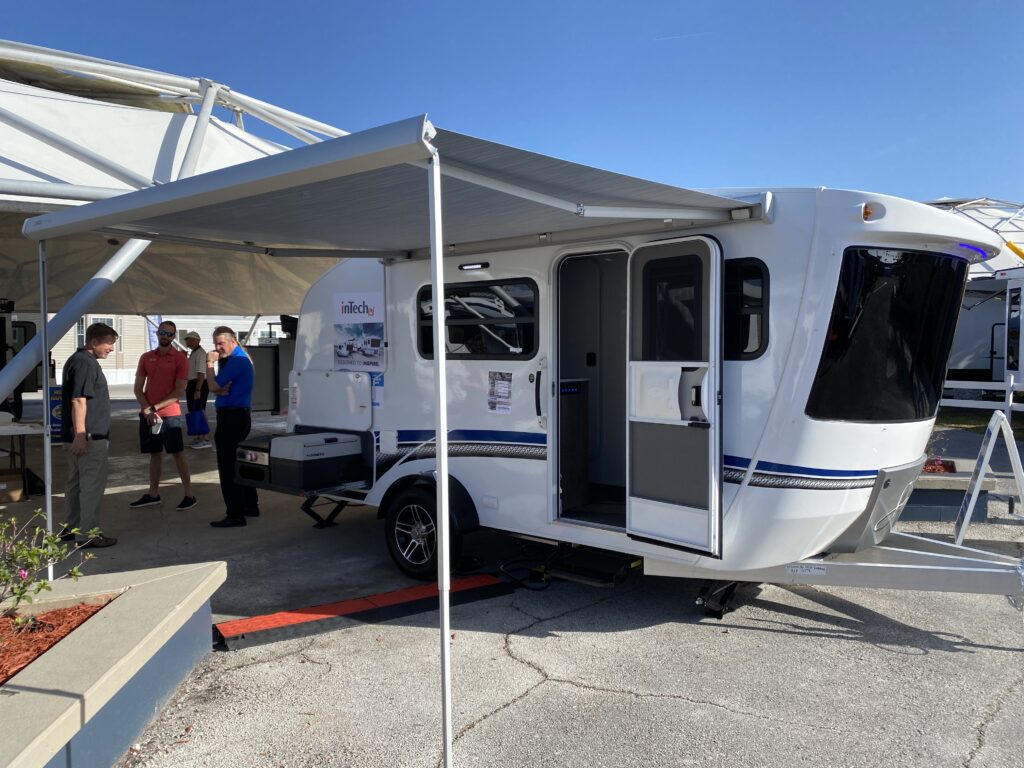 Towables
What about a 20 ft travel trailer with a dorm sized fridge and a crawl over bed, like the InTech Sol Horizon? Nearly all state and national parks will accept a 20 feet towable, and nearly any truck is capable of towing it. It may not be a rolling condo, but it is climate controlled with refrigeration – and that is a huge step up from a tent.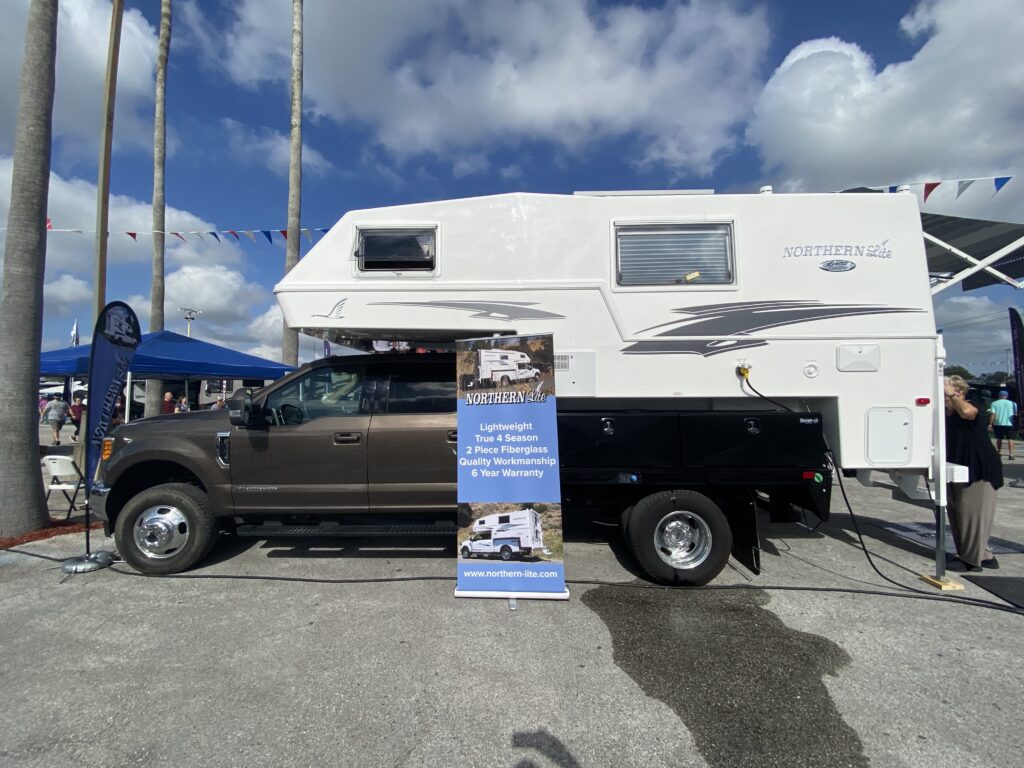 Maybe a 30 ft class A with a full slide like the Winnebago Vista – a lot like Betty, slightly smaller but of this decade. Everything is new and should work for now – but, how will it age?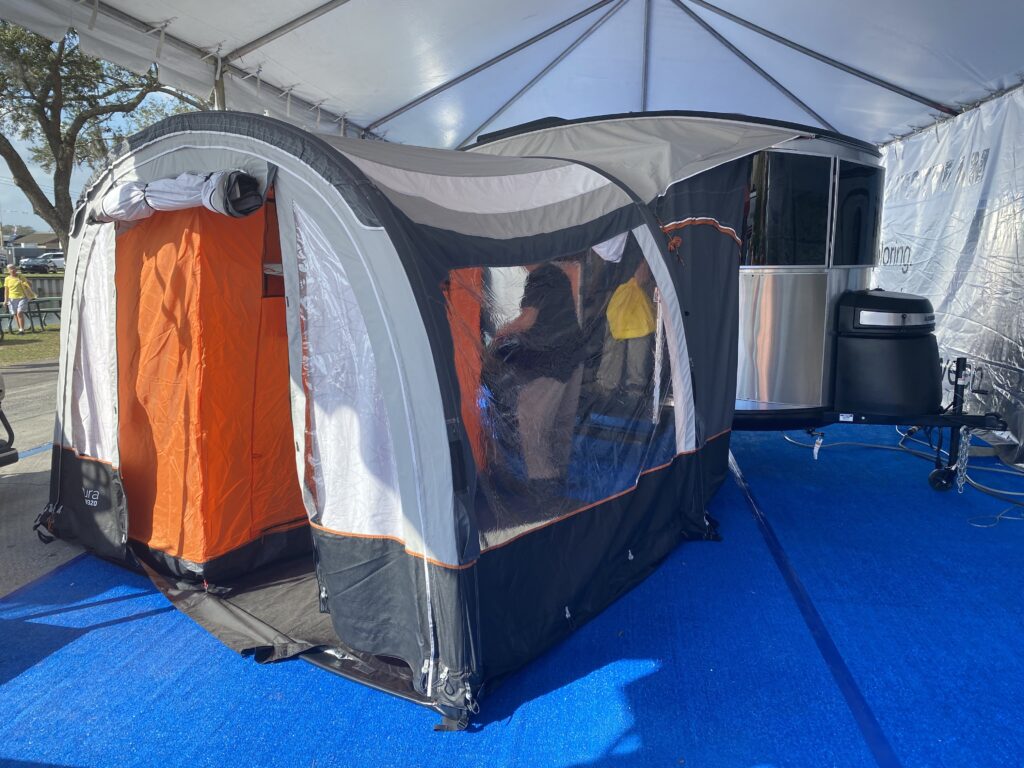 Hybrids
As fun as it is to tour the rock star Prevost, the cultish Airstream's new Basecamp and Tiffin's smallish diesel pushing Breeze, it's just as fun to figure out how to keep Betty's box working on her gently broken in V-10 Triton engine. While we were biased towards vintage many were hooked on that new car smell, like the retired couple looking to get out of their 2019 Tiffin diesel pusher with 5,000 miles for something new.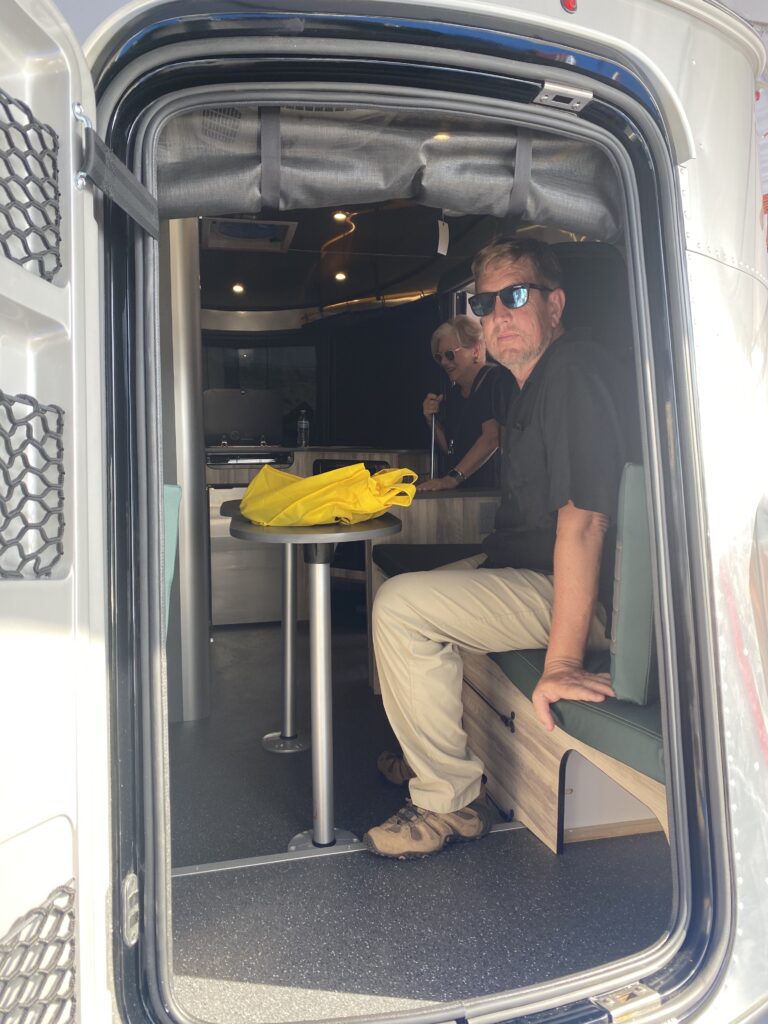 Upgrades & Gadgets
For every upgraded feature on the new models is a "yeah, but" for Betty. The rounded shower in this one is well-sized. Yeah, but it can't double as a storage closet for footwear and bottled water. This trailer can go anywhere. Yeah, but there are no bins to take our extensive selection of sports gear with us. This truck camper will fit on our F150. Yeah, but where will we put the Comos? Betty is like a favorite pair of old shoes – broken in, fits perfectly, and you're trying desperately not to wear them out.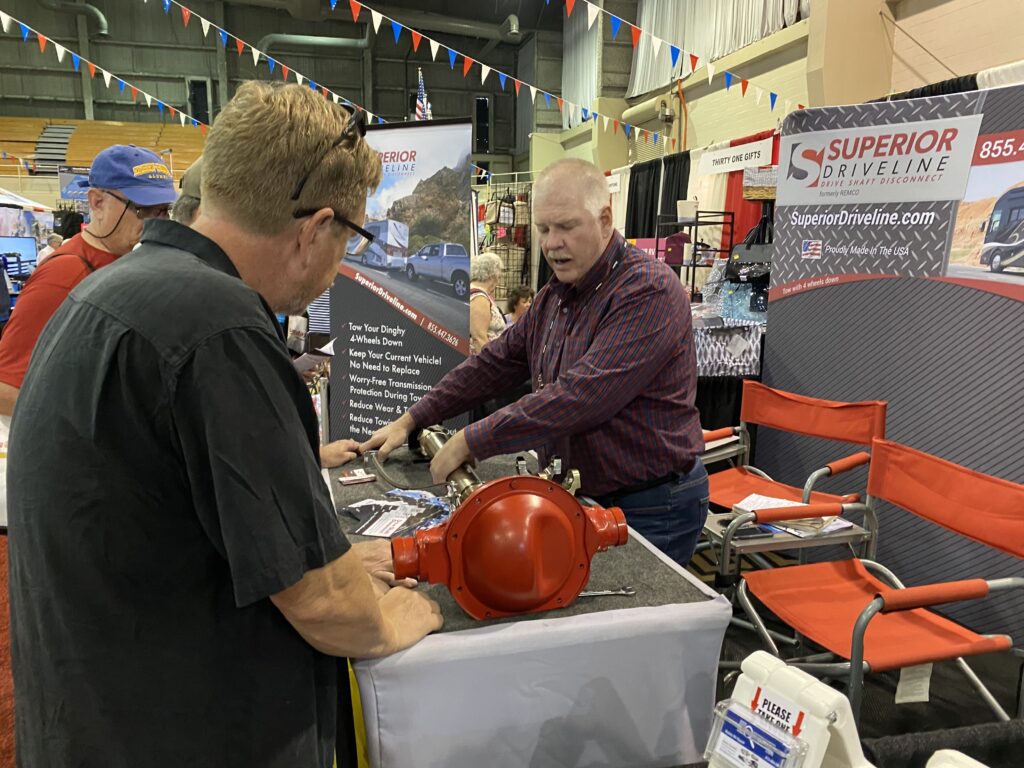 Chassis
Eric geeked on the supplier expo, learning how he can flat-tow Sheri's beloved 1995 Ranger with a driveshaft disconnect option, jumpstart a battery with a kit inside a flashlight and create shade with a custom sunscreen that attaches to Betty's awning. If you can think of the gadget, it is likely that someone has invented it and has it for sale at the expo.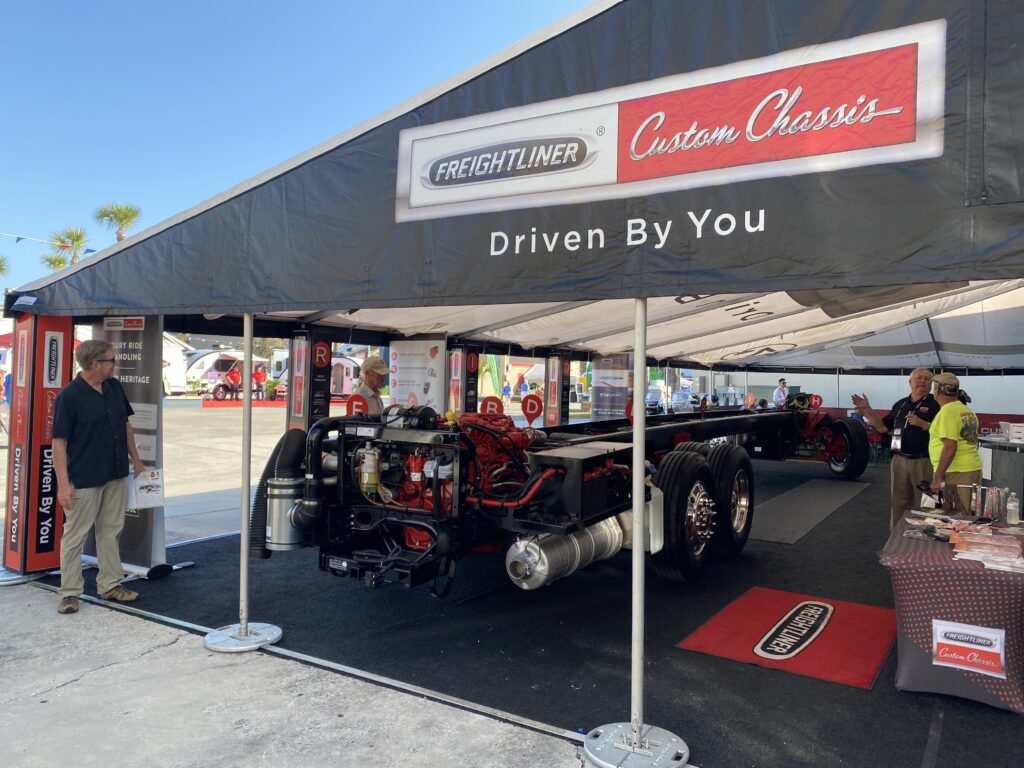 Bern's Steakhouse
The perfect end to a perfect day at the RV Supershow is a meal at the one and only Bern's Steakhouse of Tampa.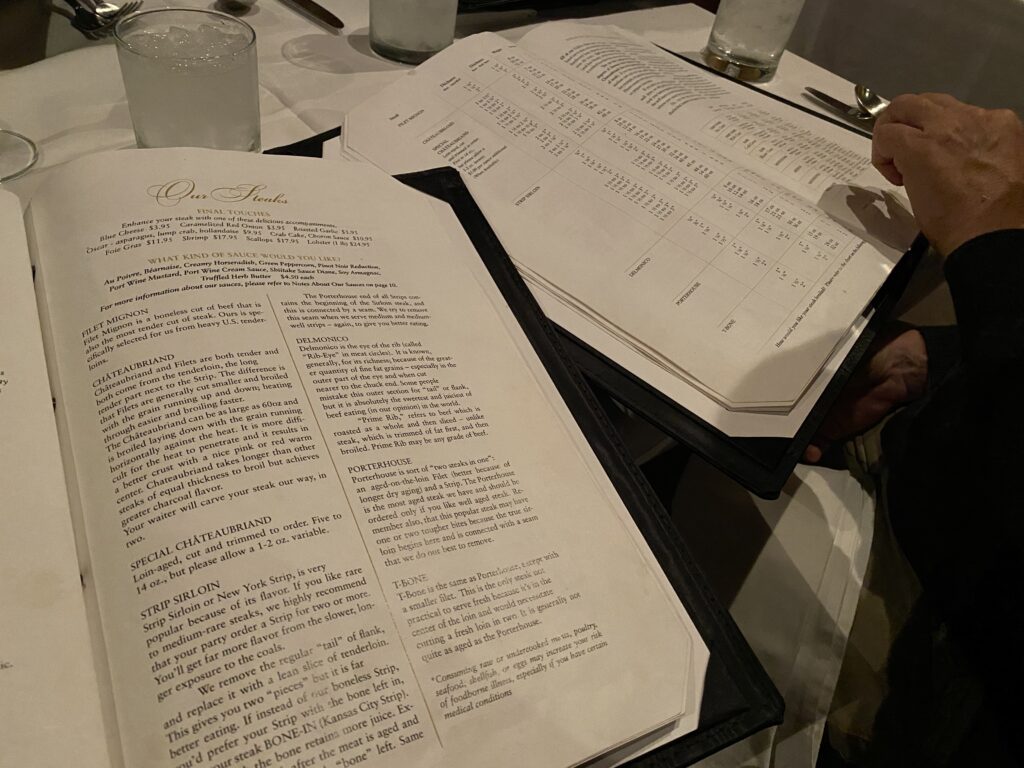 2 Month Wait or Try the Bar
It will take two months before you can get a dining room reservation before 9:15pm at this Tampa institution. Not planning ahead, we decided to skip lunch, walk 6 miles of expo and show up just before opening to get one of the coveted 'no reservation' bar tables. Five minutes after opening, the bar tables were filled with a line out the door.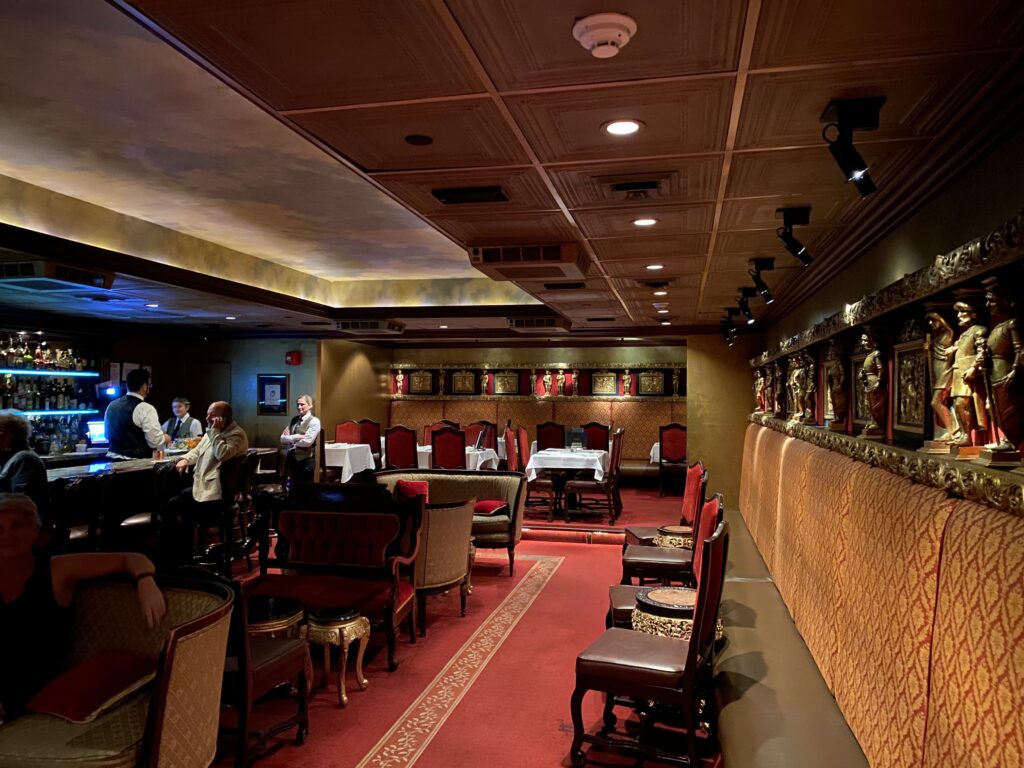 Bern's Post-dinner Tour
At Bern's, the menu is a 15 page novella; an ode to aged, hand-cut steak. We chose chateaubriand and delmonico and the "comes with" – french onion soup, garden salad, vegetables of the day (carrots and collards), onion rings and baked potato loaded with butter, sour cream, cheese and bacon. As delicious as it is going down is as stuffing as it is when it gets there. Somewhere in the middle of the loaded baked potato, we hit the food induced coma.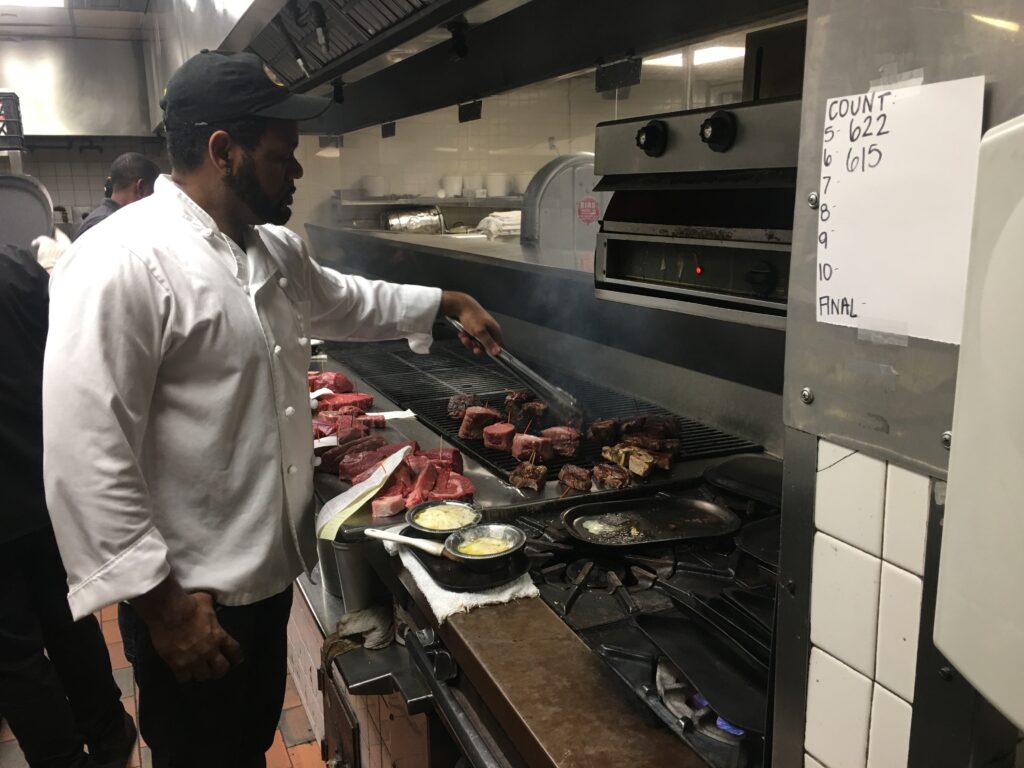 Wine Cellar
Remarkably, Bern's let's you stretch your legs for a tour of the bustling kitchen. Wait staff gently move you out of the way as they reach for their orders. When the kitchen cannot get any more crowded, we duck down into the wine cellar where 15k+ bottles are stacked in cool humidity.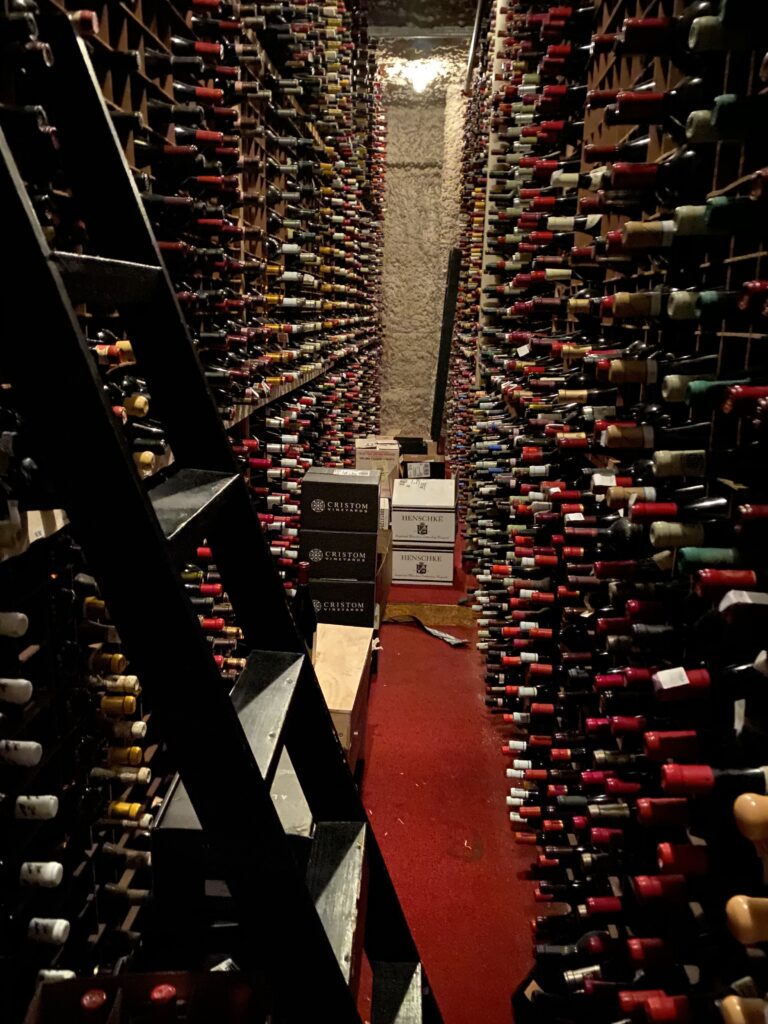 Dessert Room
Thirty minutes later we retire to the entirely separate private dessert room for coffee and more food decadence with King Midas, fashioned as carrot cake with macadamia nut ice cream under rich and gooey hot fudge. Like a 45 feet Prevost tandem-axle, $1,000,000+ motor home, it was decadence served up.