The most direct route from Carlsbad, NM to Alamogordo, NM is to climb straight up one side of the Sacramento Mountains and descend straight down the other. Scenic Highway 82 does just that, climbing over 4,000 feet out of the Permian Basin before falling the same amount to the White Sands. When you are pulling a 10,000 lb fifth-wheel, that is exactly the kind of route you research before attempting. The verdict was that while we were under the weight limit by 2,500 pounds, no one on the Internet forums recommended we do it, so we did not.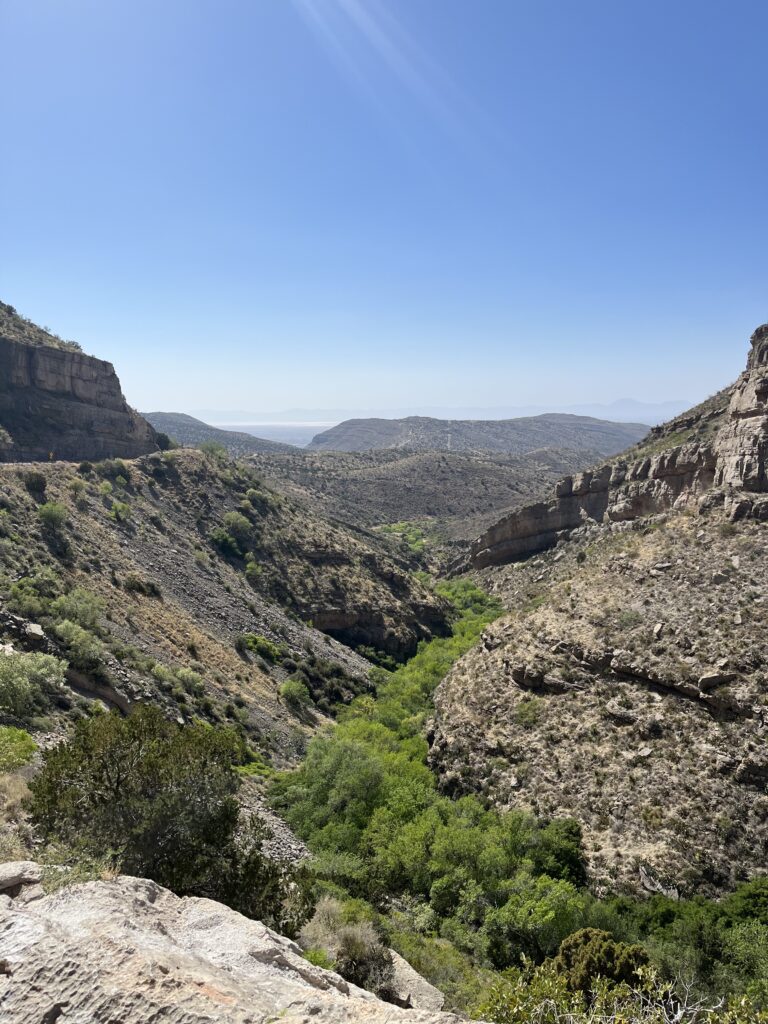 Instead we added two hours to our trip and basically went around the Sacramentos. As a bonus, we were greeted by aliens in Roswell, but we missed out on visiting Cloudcroft, the mystical art colony perched at over 9,000 feet in the mountains on the Scenic 82 pass. Once in Alamogordo, nearly everyone we talked to from the caterer at the Gala to the cashier at the Pistachio palace gushed over a visit to the ahh-mazing town. Without experiencing the Cloudcroft magic, the visit would be incomplete.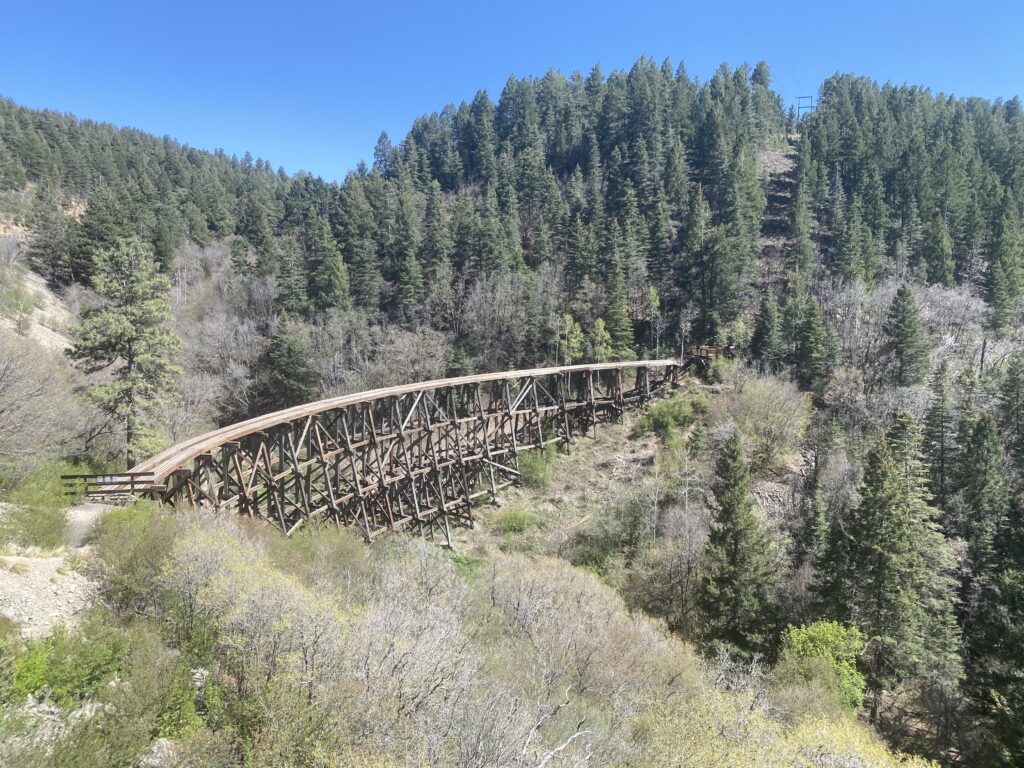 With Roxie off-hitch and with a free day in the schedule, we headed to the must-see city. Scenic 82 wound its way up from the desert, switchbacking into a beautiful canyon. While moderately steep and twisty, it was totally doable in Roxie. As if to prove that point, we observed countless RVs making the crossing. Sure, it would not have been the best time to compose text messages on your phone, but it would not have been the white-knuckle experience that the forum contributors would have had us believe. What is it with Internet forums, Yelp reviews, TripAdvisor content, and the like? Live by other people's opinion at your own risk of missing out.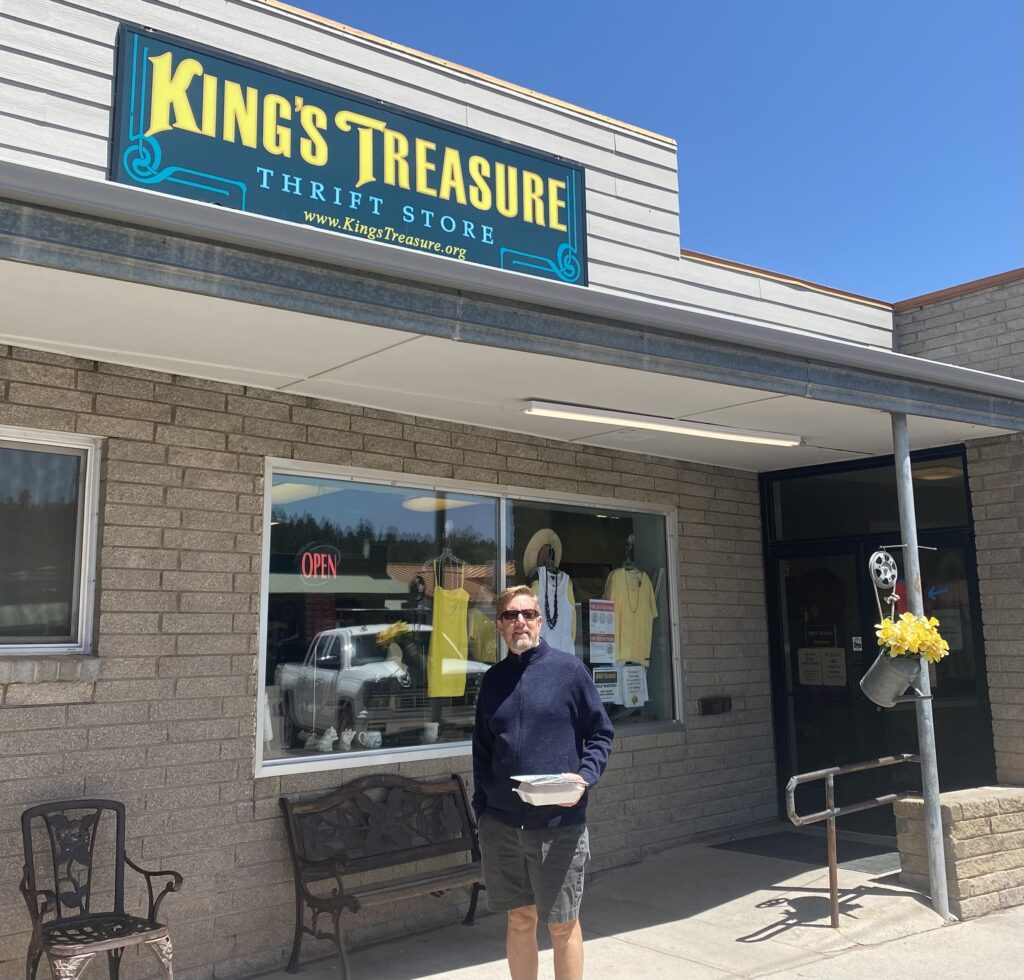 Once we arrived in Cloudcroft we realized that we had forgotten one important point about mountains – they are a lot colder than deserts. Shivering in our short shirt sleeves and short pants, we quickly made our way to the only thrift store in town. Seeing as how we are telepathically connected to all thrift stores across the nation, we did not even have to look up directions. Five bucks later we were warmly dressed in fleece ready to explore the town that had everyone coocoo for Cloudcroft.
One Cracker Barrel look alike gift shop after another lined both sides of a mock western Main Street. The cutesy factor was high, as was the imported from China vibe. We had trouble seeing ourselves sipping coffee from our "I've Been High in Cloudcroft" coffee mug or wearing our "Cloudcroft Chefs Rule" apron. We did pick up a cinnamon roll from one of five local bakeries because, come on, it's a cinnamon roll. After striking out on finding a genuine New Mexico trinket, we wondered how does one go about getting good information? The pass is impossible with an RV. Wrong. The art and shopping is the best in New Mexico. Wrong.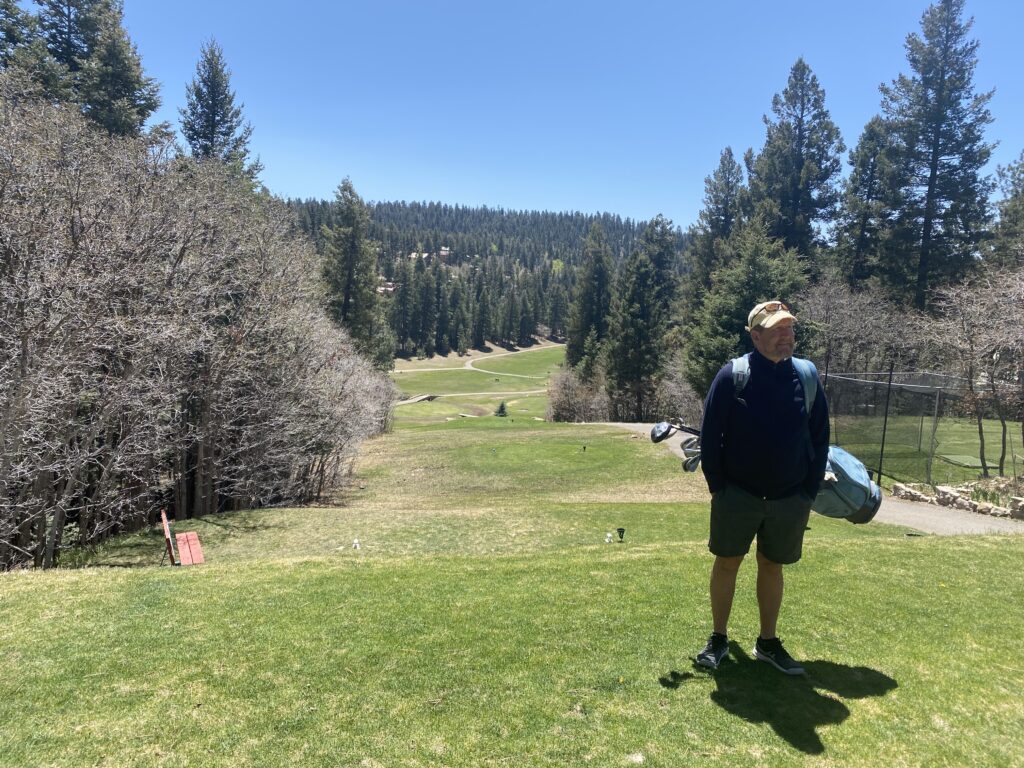 We had one trick left in our bag. It was an actual bag; a bag of golf clubs. Because we can, we drag them along in Roxie on the off chance that we will find an unusual place to play, like in the Scablands of Eastern Washington. Sheri discovered that Cloudcroft boasted the 7th highest elevation golf course in the world. That sounded like blog and bogie material.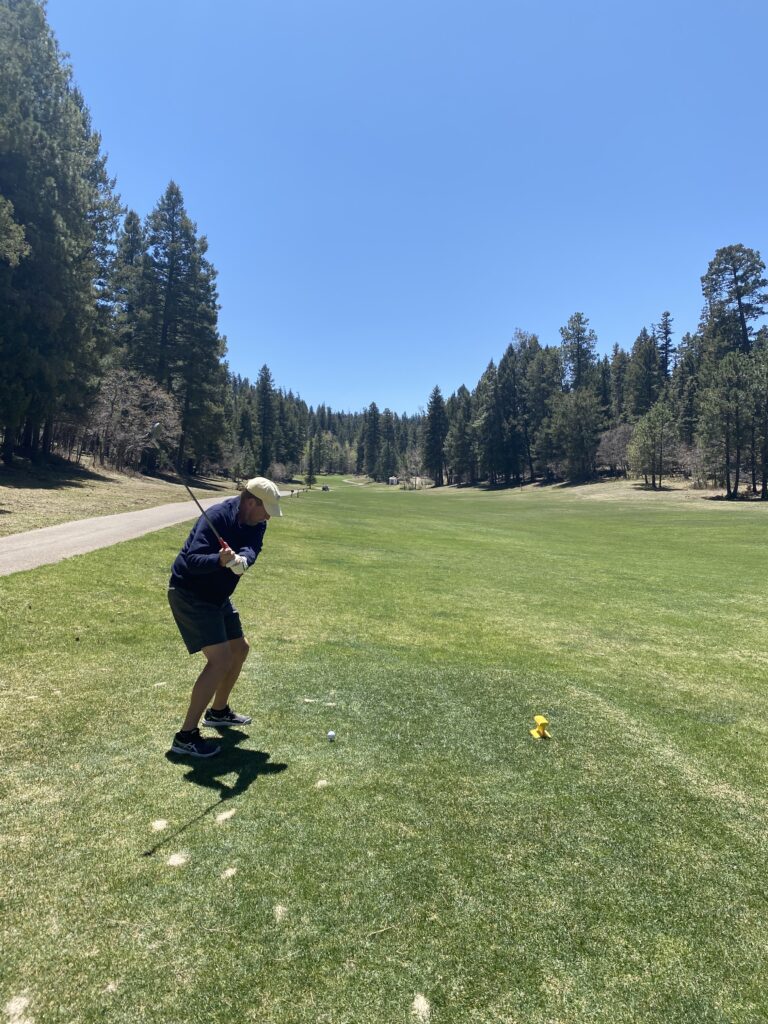 The Lodge (at Cloudcroft) has a 9 hole gem on the side of the Sacramento mountains. We managed to pick up a tee time squeezing in with the other 3 people playing that day. With no practice swings, we took to the course and discovered the secret to golf. Don't practice. Sheri sunk 20 feet putts like they were gimmies. Eric crushed drives through the thin air. Not wanting to break the spell, we kept our mouths shut so as to not jinx the moment, and walked the stunning course in the clouds. Climbing the steep approach to number 9, we celebrated that it was just 9 holes.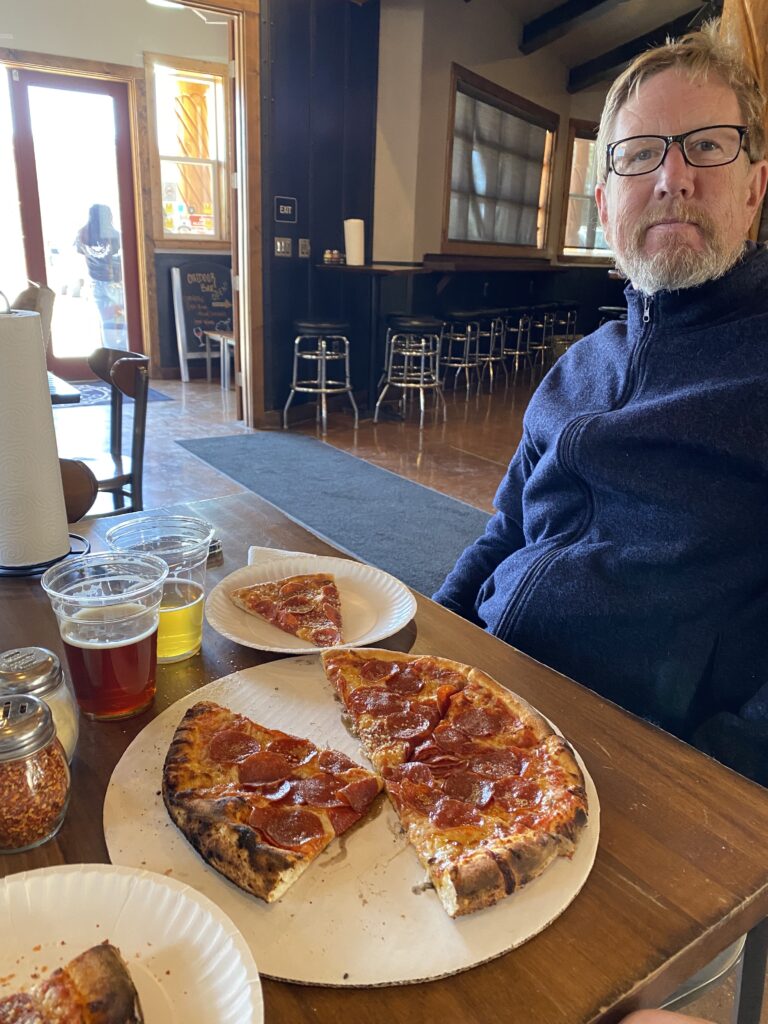 Somehow no one in Alamogordo or on the Internet forums had told us to make sure we played the game of our lives on the picturesque course with no name. Fortunately, we did it anyway. After the game we retired to the Cloudcroft Brewery and pizzeria of rave review fame. Sipping on an average overpriced beer, munching on a salty and totally average piece of pepperoni pizza we contemplated living in an age of opinions and reviews and why we're so influenced by them. There is some truth to the saying, believe half of what you read and none of what you hear. I think we will just go try it, and make up our own mind.