Our current adventuring wardrobe is strictly function over fashion, a random conglomeration of mismatched gear, perfect for getting the job done but not looking great doing it. Duds. Thrifting our way through small southwestern towns, we've been acquiring one western essential at a time and in the process, trying on a new vibe.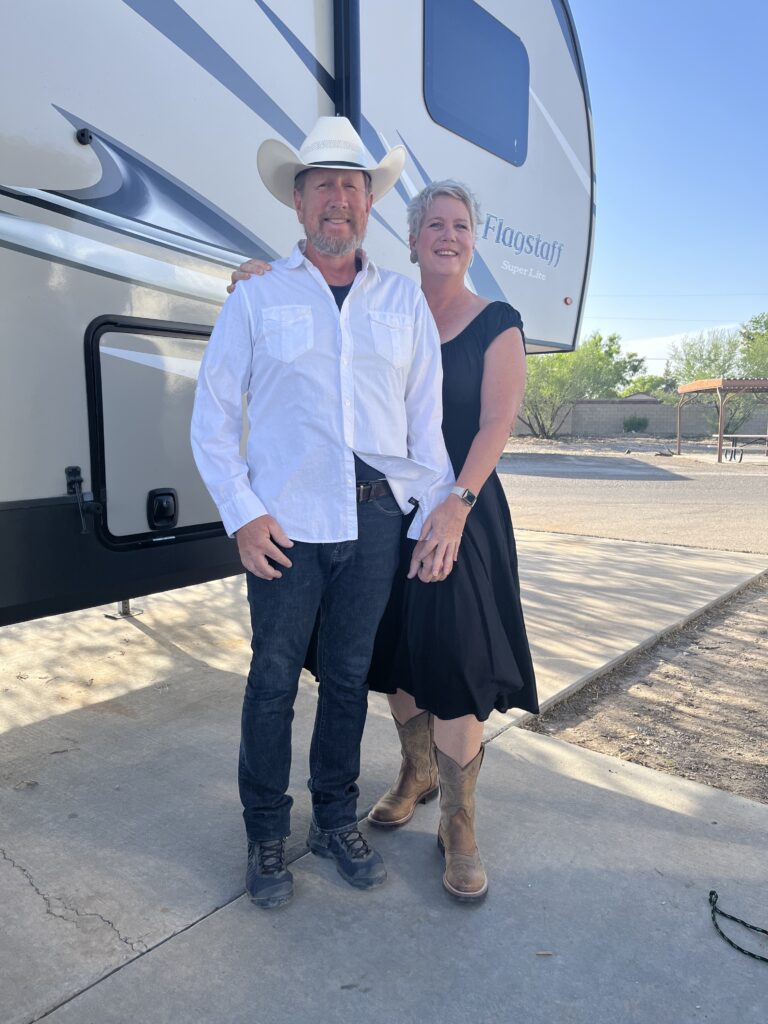 At first it feels like a costume – wearing a cowboy hat and boots. We're not ranchers or ropers. John Wayne would call us pilgrims. But clothing is one of the ways people forge an identity; a personal expression of how we want to be seen in the world.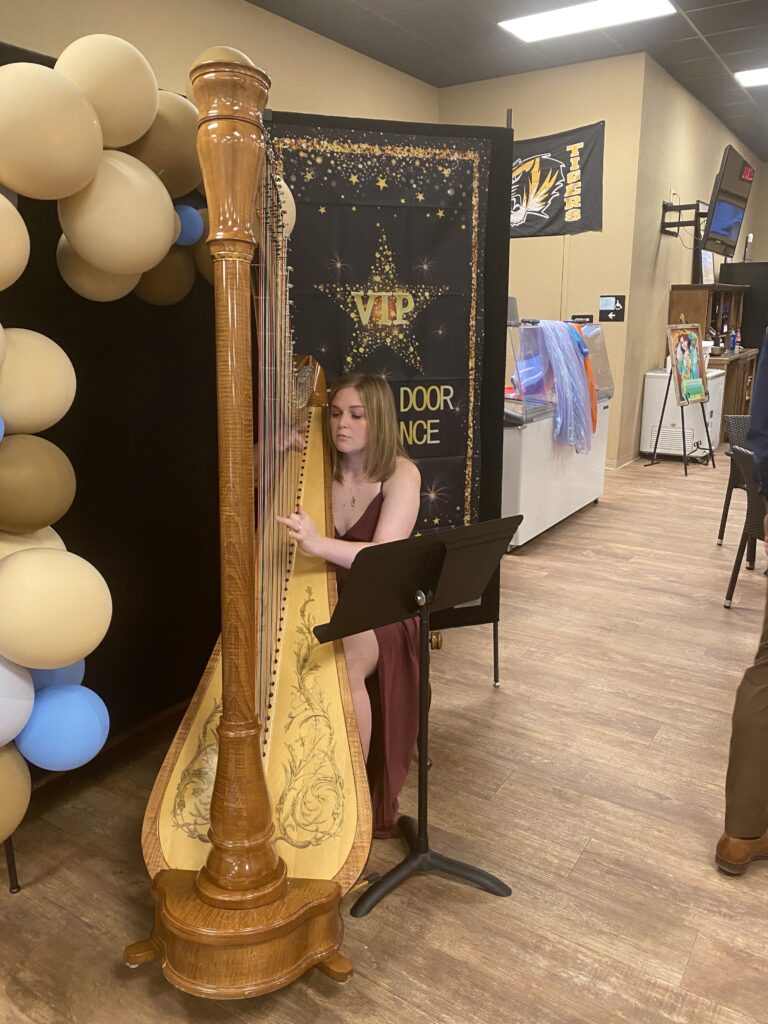 The place to be seen in Alamogordo on the last Saturday in April was "An Evening Under the Stars" in the downtown district. Centered on the Flickinger Center for the Performing Arts, we imagined a small town version of the Met Gala in New York. Our imagination was not wrong except it where it was very wrong.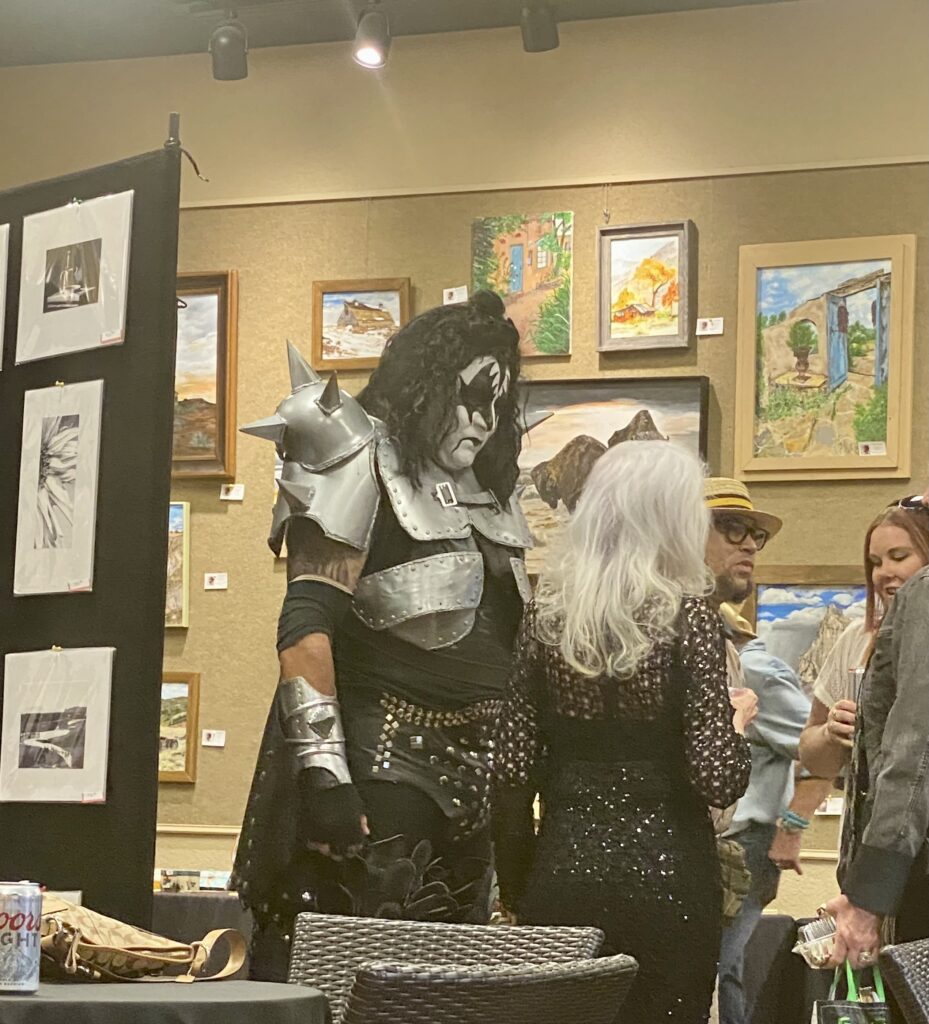 Strolling down the street in our best western wear from the Artesia thrift shop, we either blended in perfectly as no locals even turned their head or because we were not dressed as Gene Simmons from KISS. Nor were we dressed as a Belly Dancer. And that is when we realized that "Gala Wear" can mean different things to different people. In Alamogordo, 200 miles from the nearest "big" city of Albuquerque, individualism of expression reigns supreme.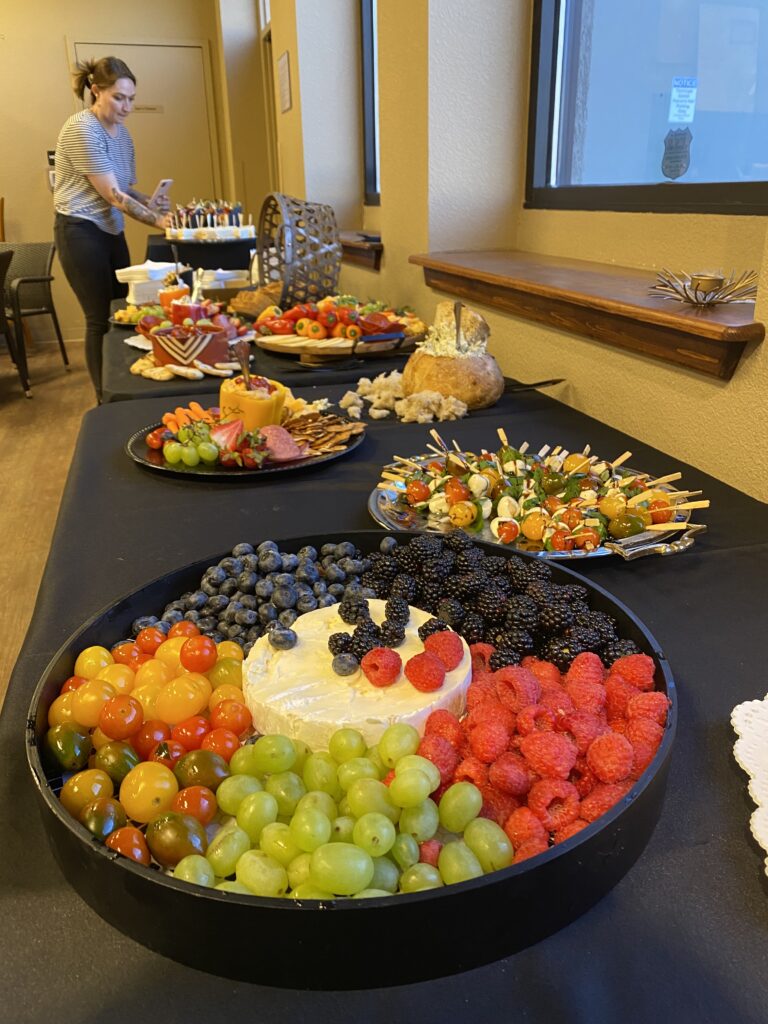 A local caterer obsessed over the spread of finger food that had been lovingly hand prepared for the event. An open bar at the other side of the room offered red, white, or Coors Light. Somewhere, sometime we had e-purchased tickets online, but no one ever checked. It was the Alamogordo version of Wedding Crashers. Blend in, chat freely, and help yourself to the buffet and bar.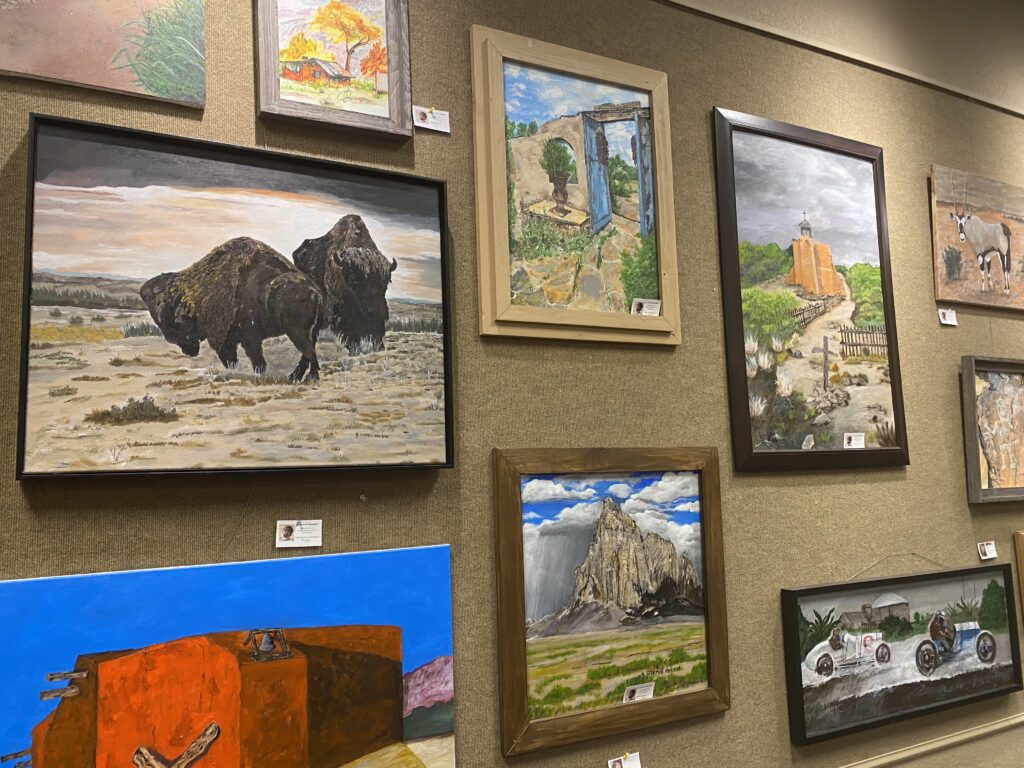 When Sheri spotted a fantastic oil painting of her spirit animal, the Bison, the artist sized up her fancy boots and tripled his price. Not realizing he had misread the Ft Davis Going Out of Business boots and Artesia cowgirl dress for Dallas Big Oil duds, he missed out on a quick sale which probably would have been the only sale among the dozen artists or so at the event.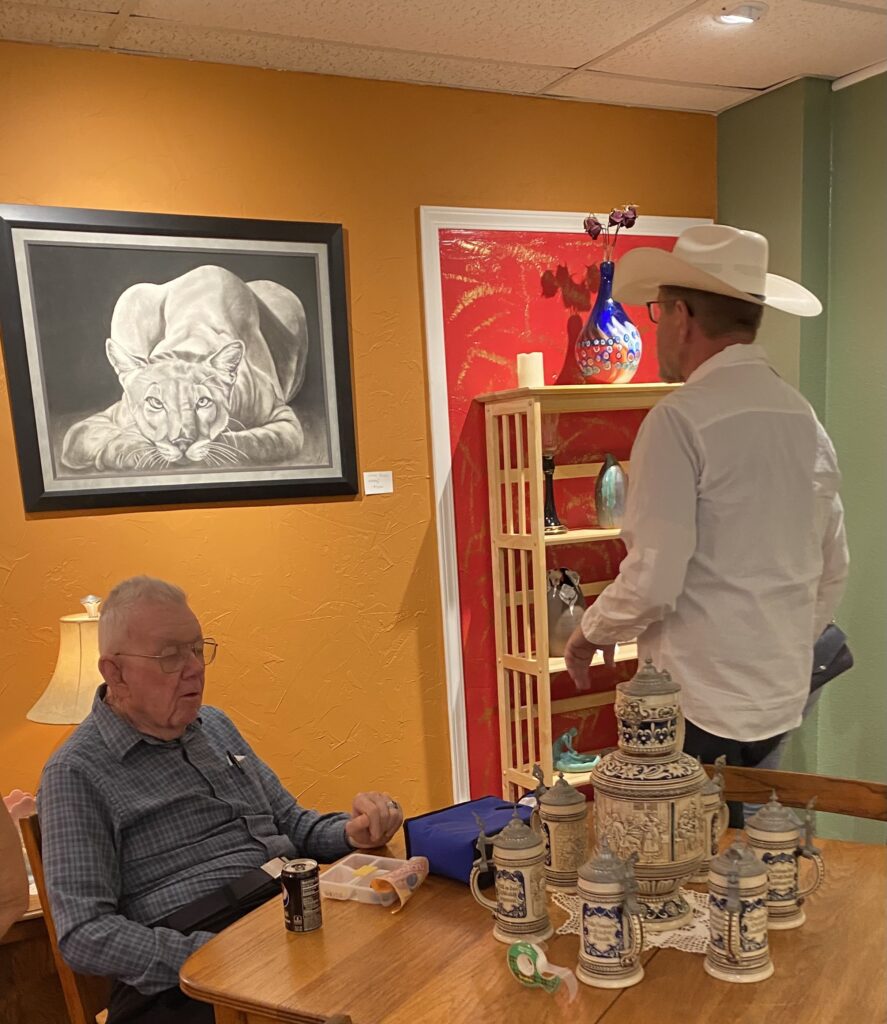 An old man opened a child's Lunchable and ate it at a table in the center of an adjacent art gallery. Was it performance art that we simply did not understand, or was he simply hungry? Can anyone over the age of 8 be hungry enough to eat a Lunchable? Does the "Turkey and American Cracker Stacker" pair with white or red? Alamogordo is the kind of place that makes you ask hard questions.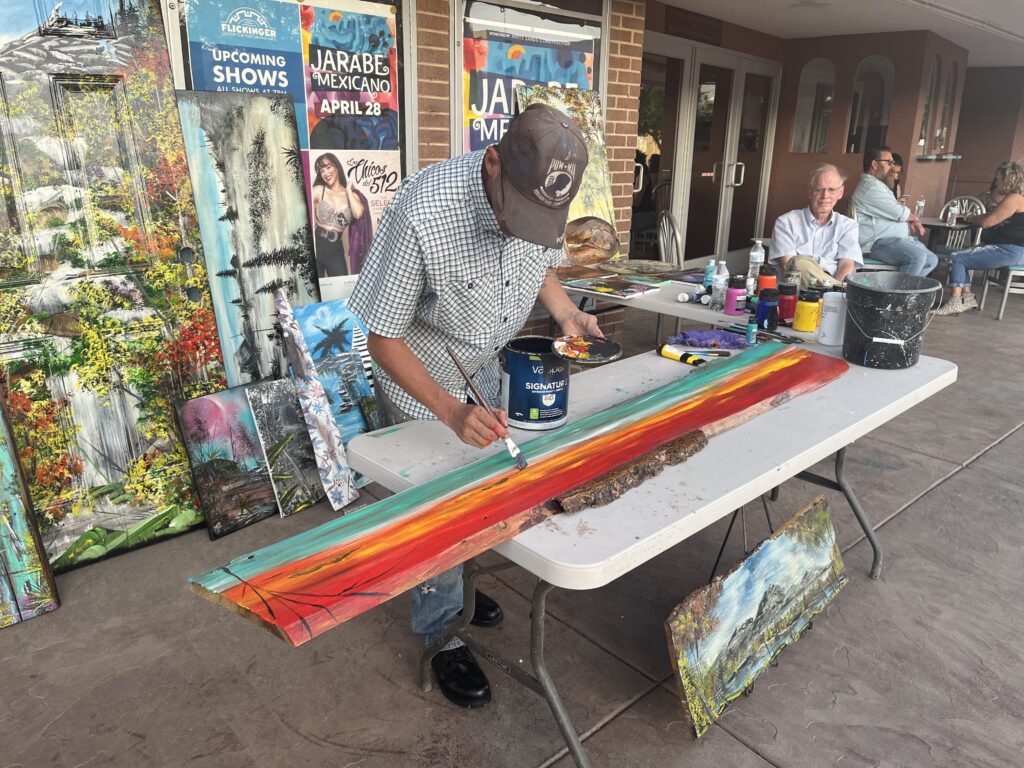 We snaked, we chatted, we perused fine art while a performer played the harp. Alamogordo's own Bob Ross performed with Lowe's Valspar on a plank of pine wood.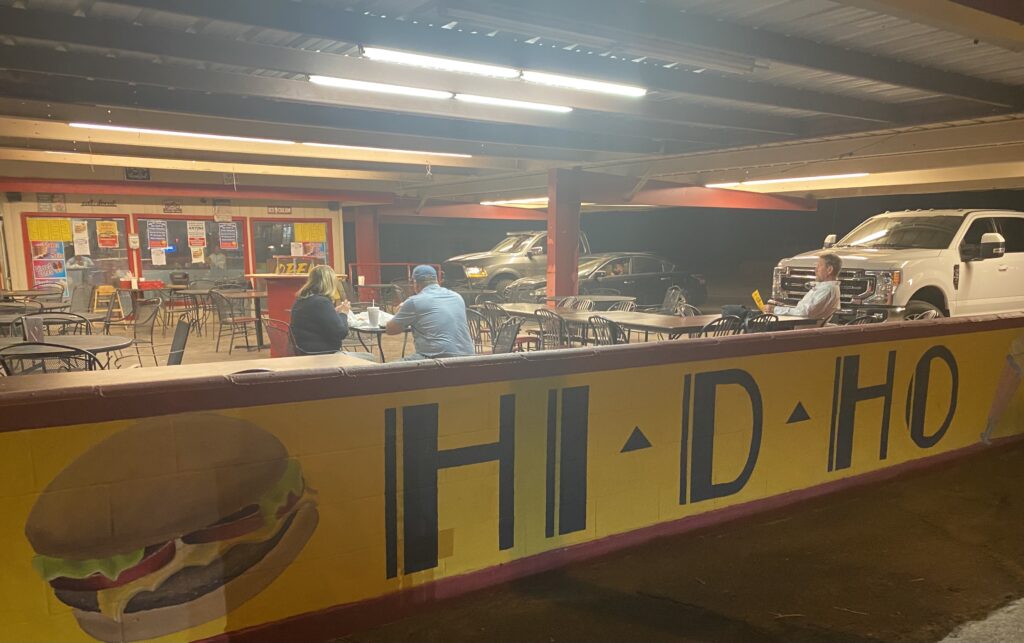 And when we got hungry, we took off for the local drive-in burger joint, the Hi D Ho, where all of Alamogordo drives in and out on a Saturday night to chow down on the famous Tiger burger. Big enough for two, we split one Tiger while people watching the drag strip on a Saturday date night. Awesome!