The ranger warned us about the impending weather. He recommended we leave before the front came through. He said that once we paid our camp fees, there were no refunds. Were we sure we wanted to commit? "Game on!"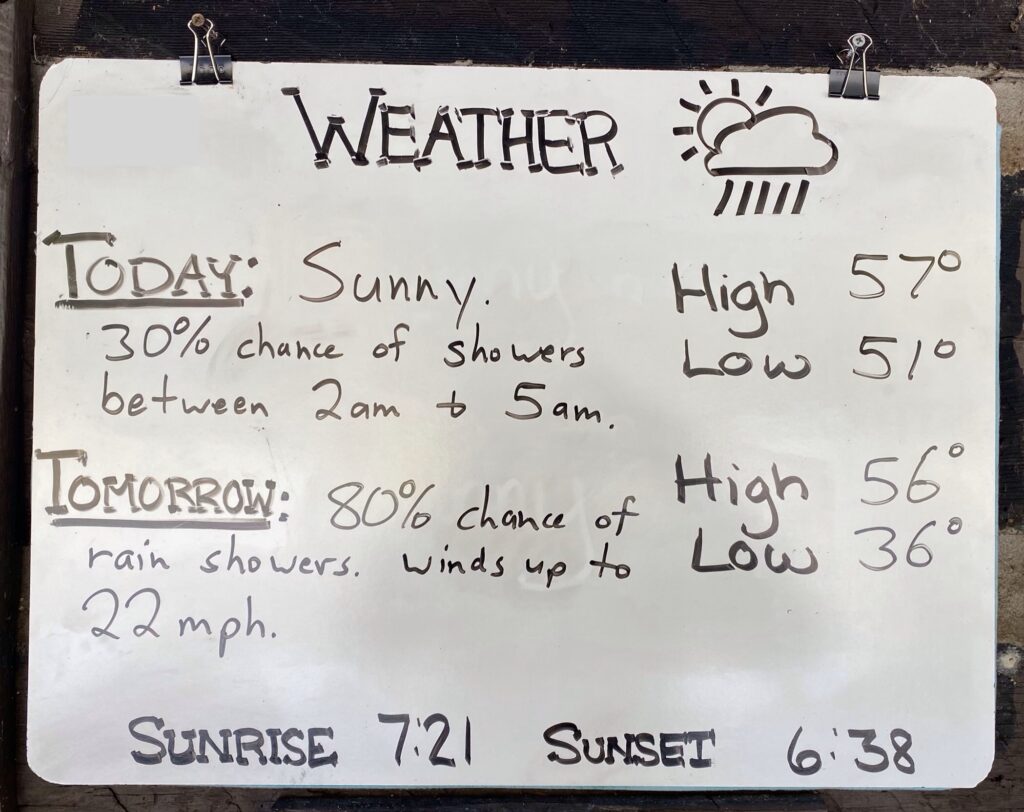 Big Meadows is smack dab in the middle of Skyline Drive at mile marker 51, complete with a National Park Visitor Center, retail/grocery/liquor store, over-the-air TV reception, restaurant, lodge, cabins and campgrounds. What it doesn't have is internet, cell phone service, electric or water hook-up. With the imminence of soaking rain, falling temperatures and four more no-electric days, we had no problem securing a FCFS site to see what the change of season and the Shenandoah had to offer. What we did have problems with was leveling. Generally speaking, large level sites that hold a 35 feet rig can be hard to find in state and national parks.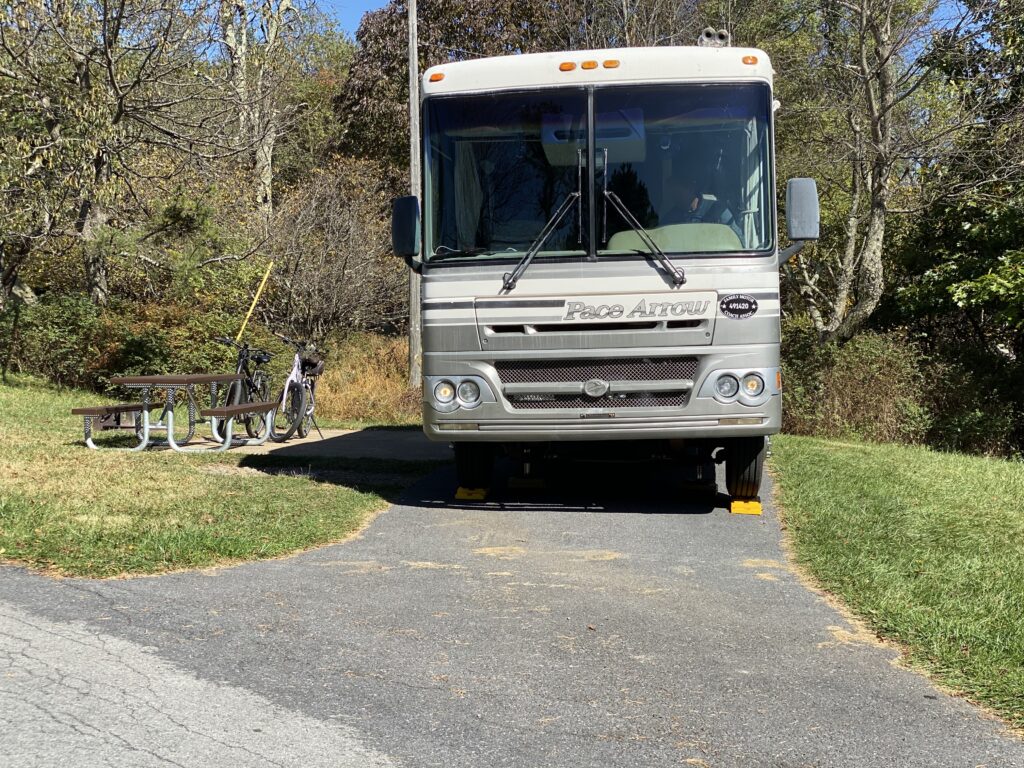 Everyone and their mother does sunset at Blackrock, 0.2 miles up a hill and off the parking lot by the Cabins. We turned it into a longer hike by dropping down to the Appalachian Trail (AT) behind the campground and wrapping around the backside of the Amphitheater and Lodge to come up on an outcropping of rocks near Blackrock but totally isolated from them. It's a private suite vs bleachers view. While sunset is the main attraction, it's the encore that turns dusk into dramatic for those who have the patience, hats, coats and gloves to wait it out in the frigid windward side of the ridge.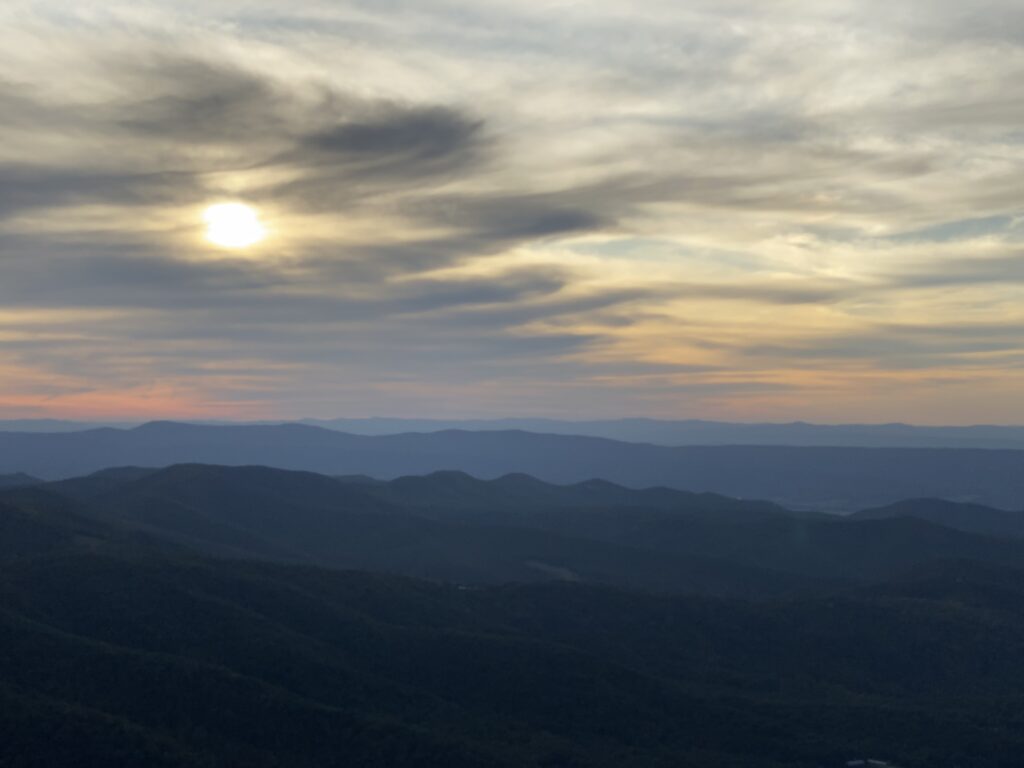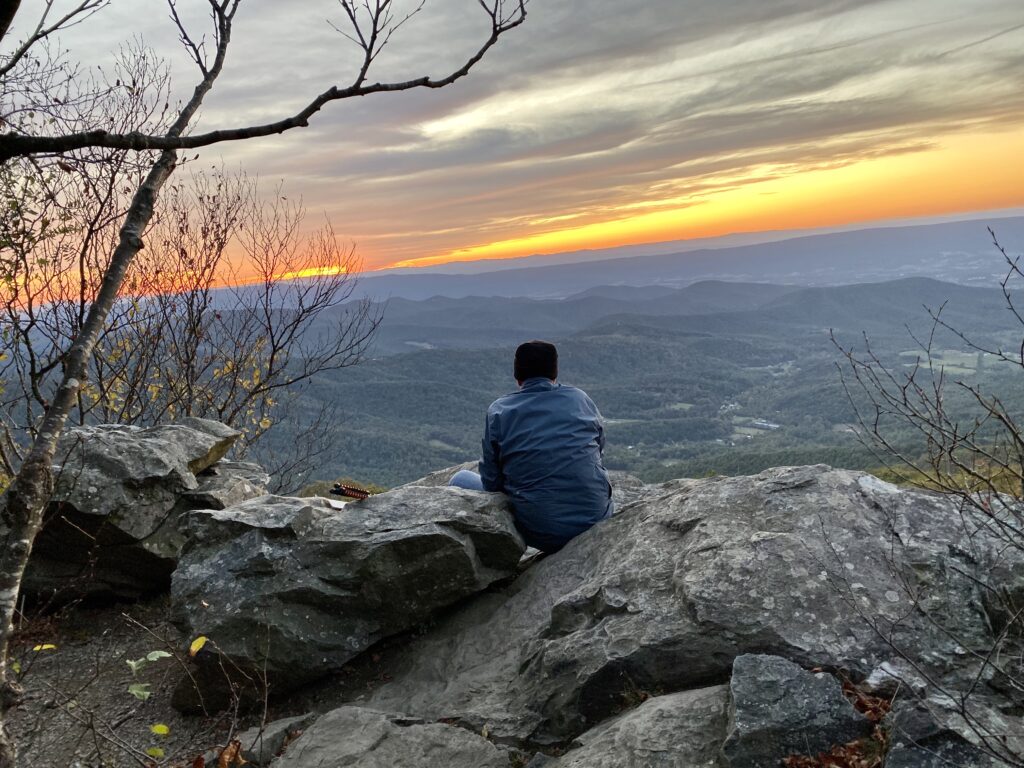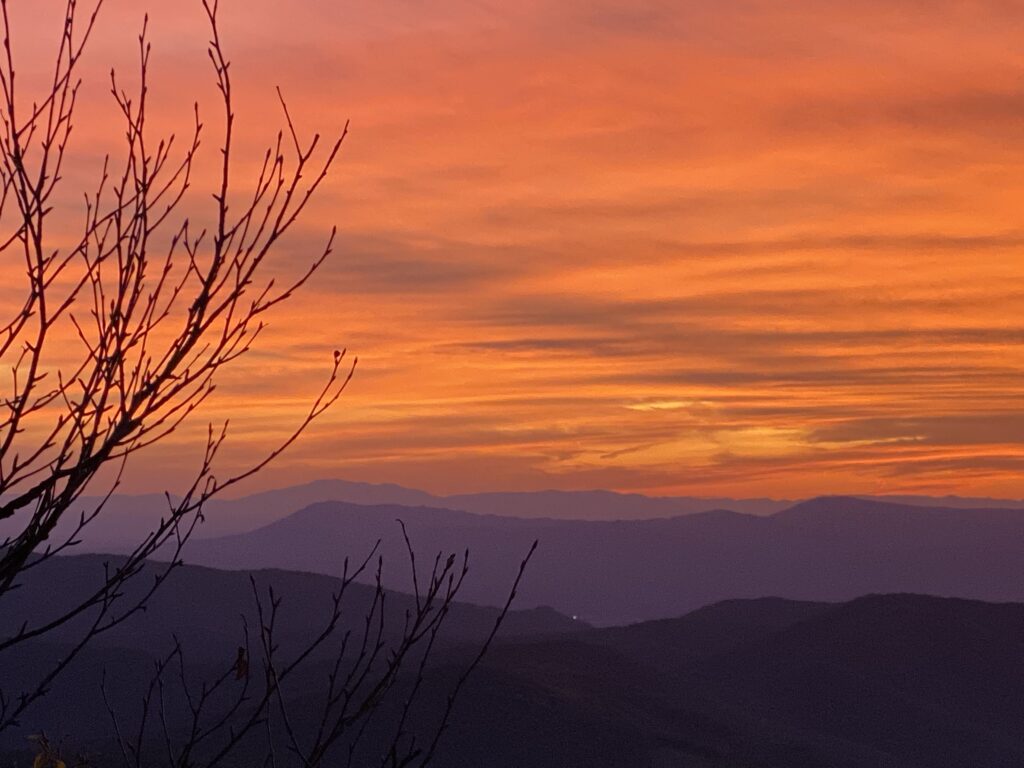 We embrace rain days as a time to catch up on errands, reflect on our recent experiences and do rain-okay activities. As the 25 mph winds howled and the coldness seeped in, we bunkered in Betty for a strategic planning workday that also included a wet ride to the Visitors Center to stretch our legs and try to find wifi plus a wet walk to the Lodge's Top Market Tap Room for a post sunset draft.