The injured birds of prey at Rocky Gap State Park may not get altitude. But, they certainly give attitude at the campground aviary. While there are no regular visitation hours, you can stop by in the morning. Arrive with a staff member during feeding time.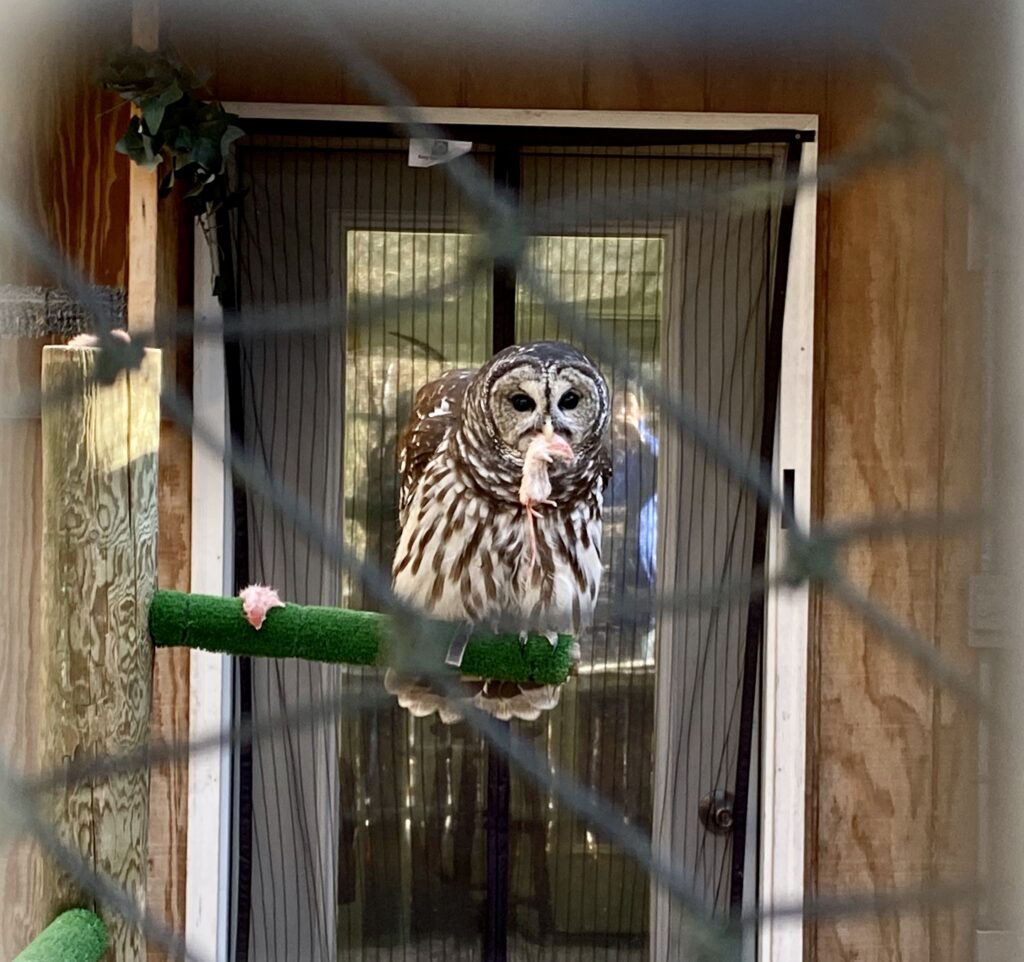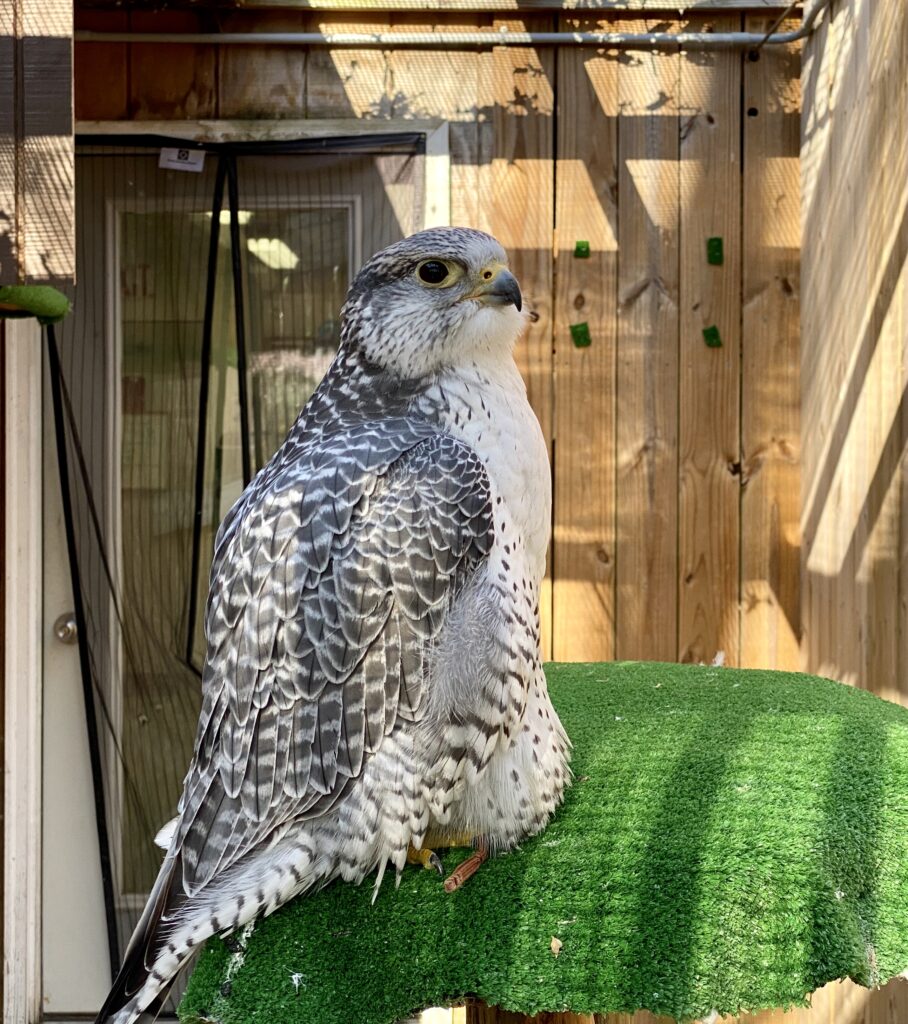 Go Eagles! Eat the Patriots!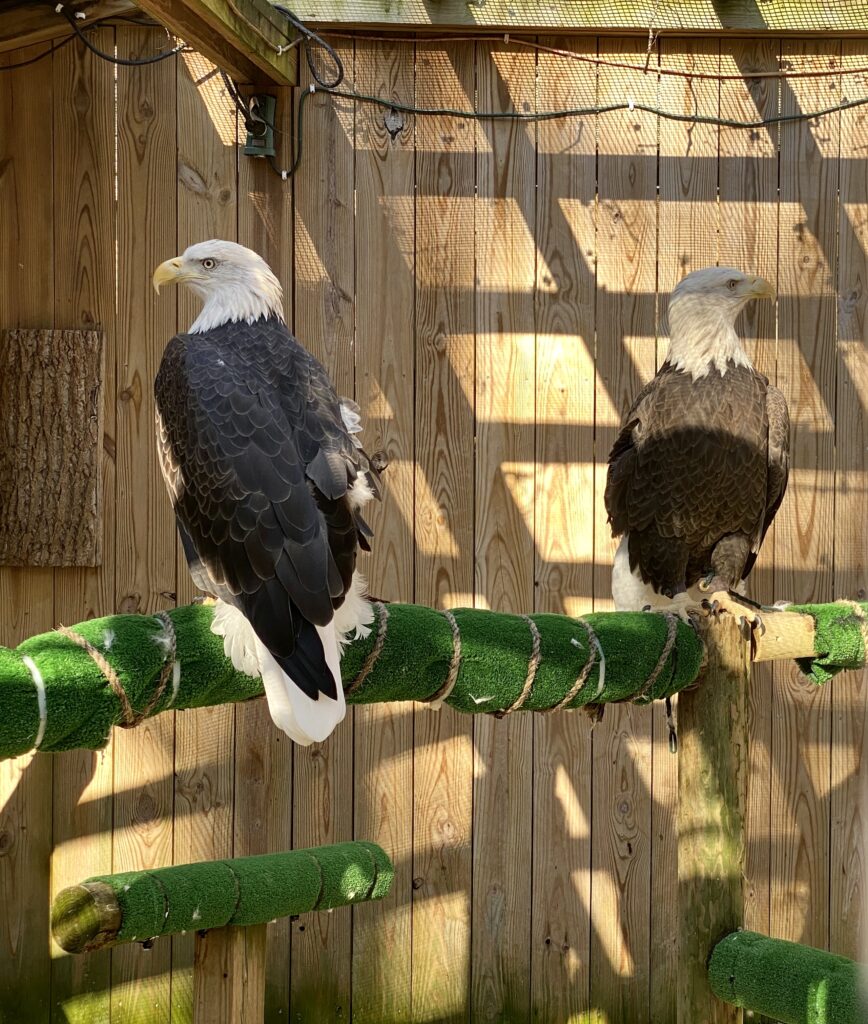 Gamble at Rocky Gap Casino
Maryland's smallest of its six casinos is in Rocky Gap State Park. On one side of Lake Habeeb we are living in the woods. We walk half a mile to pump water for $20 bucks a night. On the other side of the lake, $46M is changing hands each year at the gaming tables and slots. The weirdest thing about it is that it works. A cold front rolling in brought periods of passing rain. We valeted the e-bikes and ducked in for some wifi and gambling.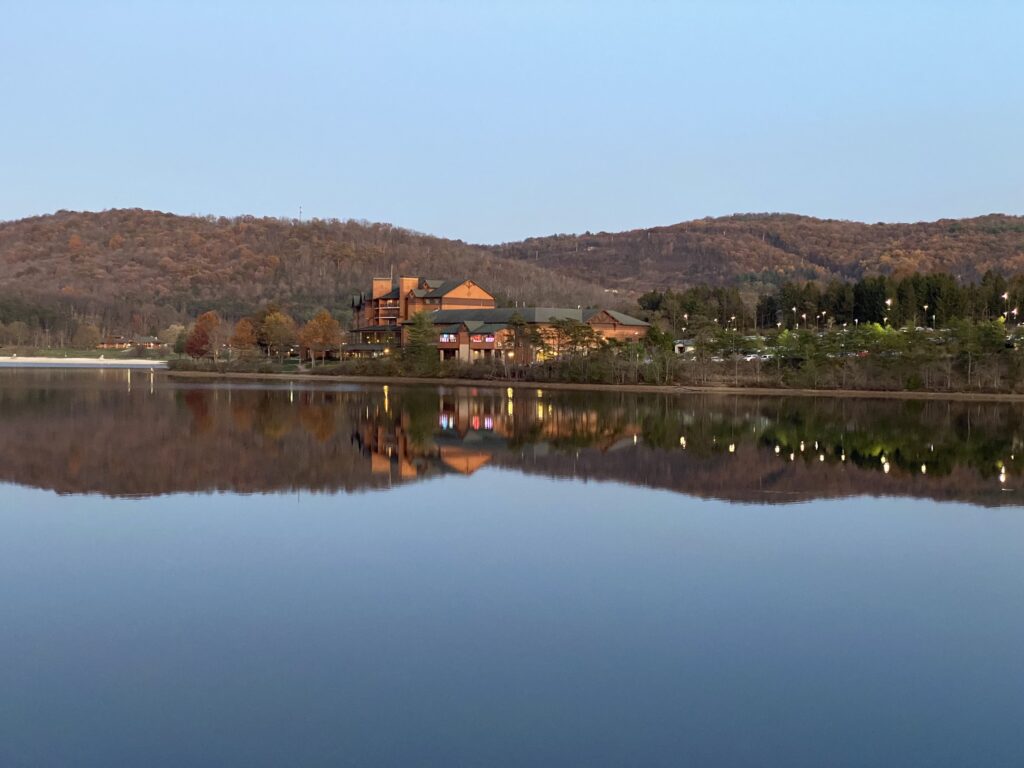 Bike Valet?
The casino triples as a resort and conference center. We didn't shoot any rounds of golf at the Jack Nicholas designed course. But, we did use the smooth, probably Nicholas designed cart path to shorten the bike ride from the campground. The indoor pool looked inviting. We opted for the gas fireplace in the stone lined hotel lobby to warm digits and get wifi digital.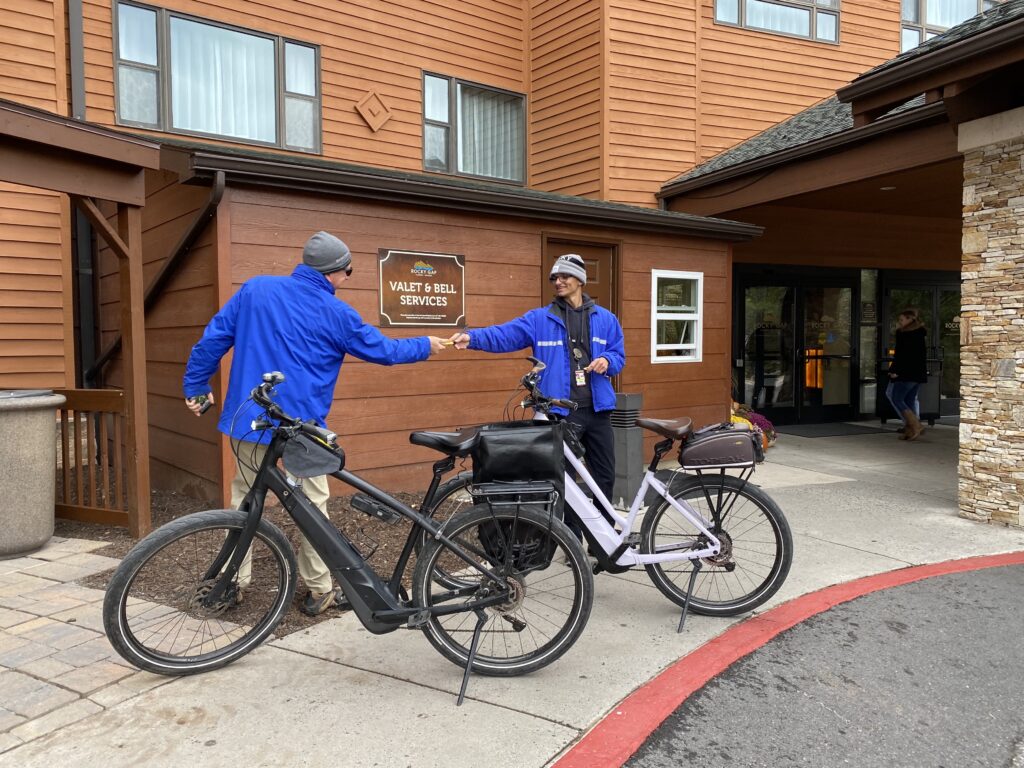 Winner, Winner, Chicken Dinner
The Weird, Wicked and Wild slot machine best describes this neon colored room of bells, jingles, whooshes, roars, grumbles and bing-bang sounds of slot music with a classic rock, Don't Stop Believin' backdrop. It takes a moment to get used to, especially coming out of a forest. The complimentary soft drinks, coffee and cocoa and a lucky charm keep the players playin'. We learned from the security guard patrolling the perimeter that it was an average Thursday with three buses of high rollers (seniors) on the floor. He broke the bad news that the odds were stacked against us. It turns out, everyone but the house eventually loses. Which machine has the best chance of WINNING!?
Feeling Lucky
We pushed a tenner into a machine that had something to do with Presidents and currency. We quickly lost sixty cents. Feeling the excitement, we hit the PLAY button again. It must have been President's Day. The machine lit up and we raked in a 9 dollar and 12 cent jackpot. Just to prove the security guard wrong, we cashed out, and showed him our WINNINGS on the way out the door.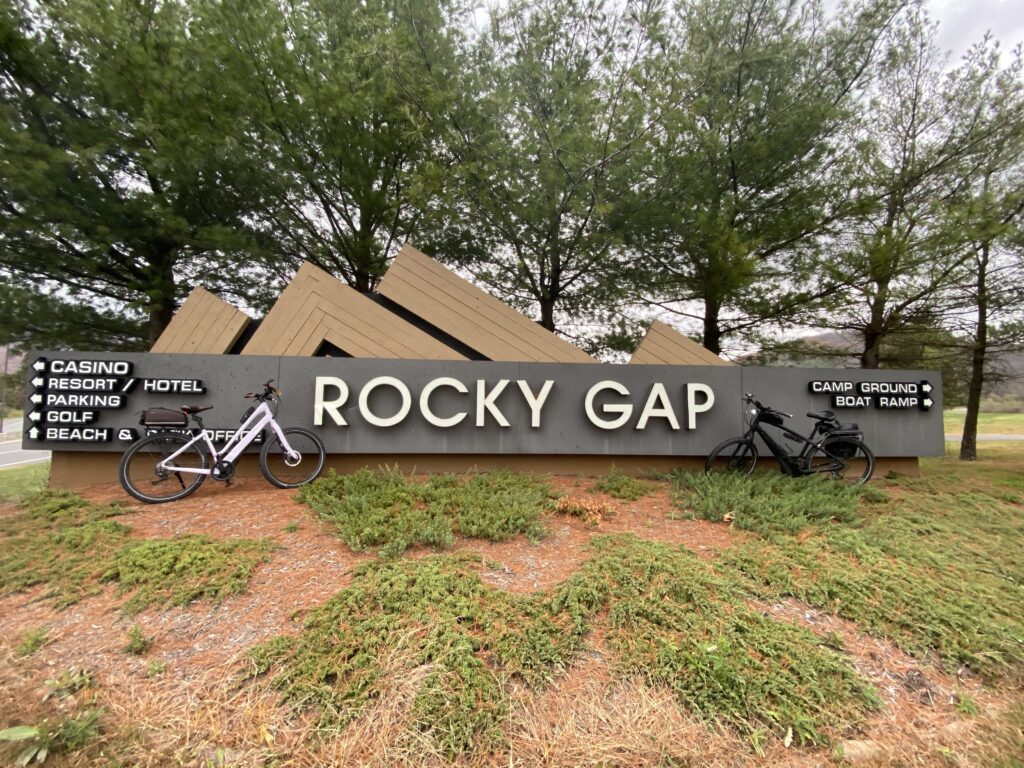 Sunset Ridge
With two spins and a 91% ROI on our casino investment, we sprung the Comos from valet. We rode up to Canyon Overlook for a sunset celebration above the gorge. The easy quarter mile hike ends at a crop of thick evergreens blocking a full on fireball view. We ducked and detoured right, scrambling through brush on a makeshift trail to a tiny ledge with a panoramic view. It wasn't Shenandoah or Zion or Silver Strand spectacular, but it was a solitary and satisfying almost end of what could have been a washed out day.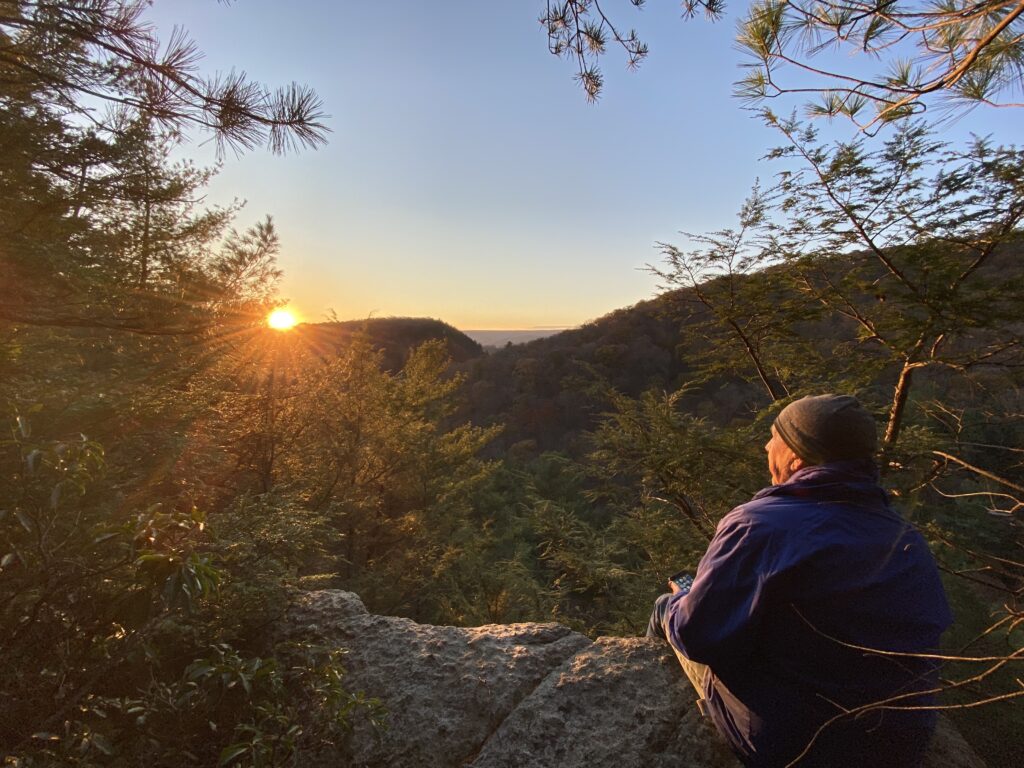 A Trail Less Traveled
Opting for a trailride back to camp, the paved Touch of Nature Trail connected to the Lakeside Loop. The Lakeside Loop tempts you in with a paved path that turns into cinder. Then, like a bad date, the cinder turns into leaf covered roots and rocks with nothing but a random Orange Blaze on a tree trunk to let you know that you are still on a trail or date. It's probably fun on foot in daylight. It's silly stupid in the pitch dark with a 50 lb. bike. Committed to the date, we pressed on along the "short-cut" for a couple of hours. Eventually we ran into the campground illuminated by the half moon peeking out from behind the cloudy sky.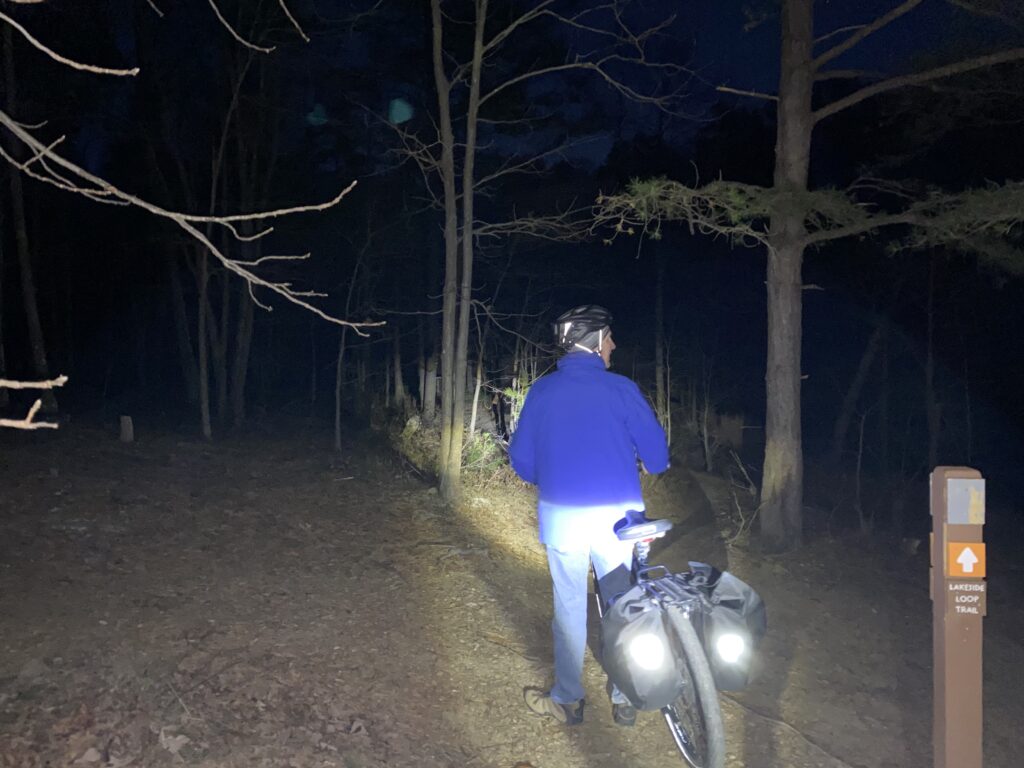 Maryland offers a world of experience, if you're Open For It.