Eight miles of rolling hills separate Rocky Gap from historic Cumberland. 10 minutes on I-68N and you're downtown ordering 'two wit' at Curtis's Famous Coney Dogs. 30 minutes on your pedal assist e-bike and you're riding a two-wheel friendly route with a rolling tour of a geographically significant city on the comeback trail.
Hill Helper
Bundled and layered for a crisp November ride, the bicycle route parallels the highway and with downward speeds topping 30mph, it's an exhilarating rush if you can lay off the brakes. The ups would be near impossible for most in-our-fifties, extra baggage carrying tourists, but with effort, heavy breathing and a little help from low gears and electric assist the climb is achievable and rewarding.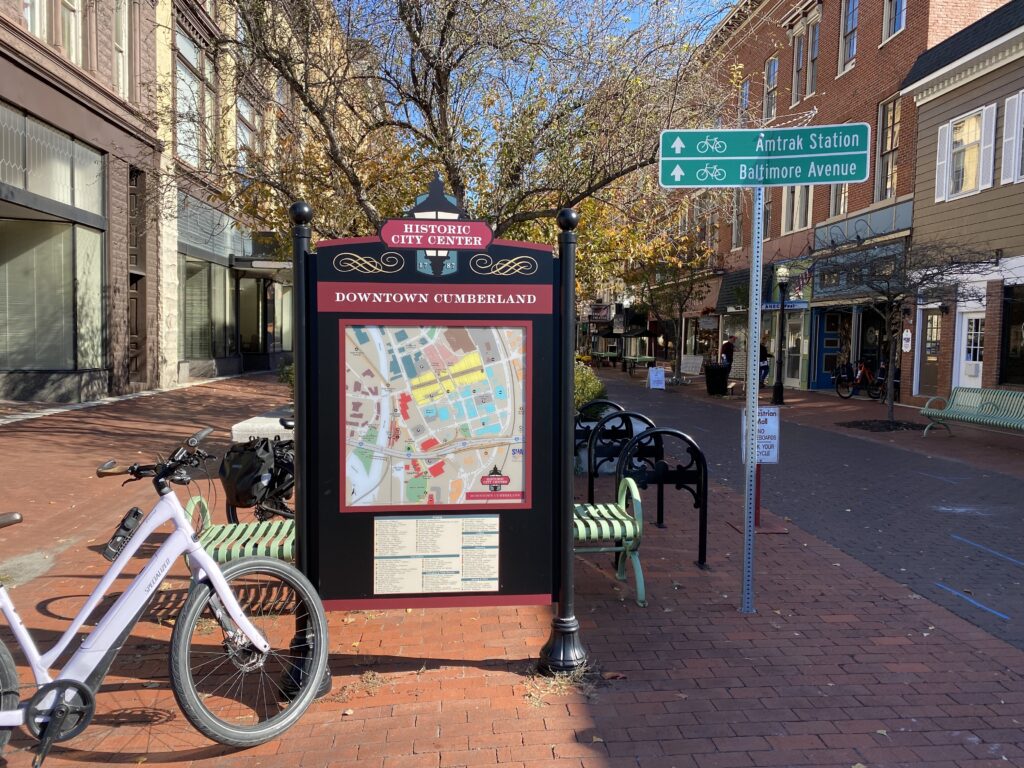 Historic Downtown Cumberland
The best way to enter Cumberland is on Bedford Road, passing the cutest, and with a median price of $90,000, most affordable houses you've ever seen. Signs in front yards cheer local high school Clippers.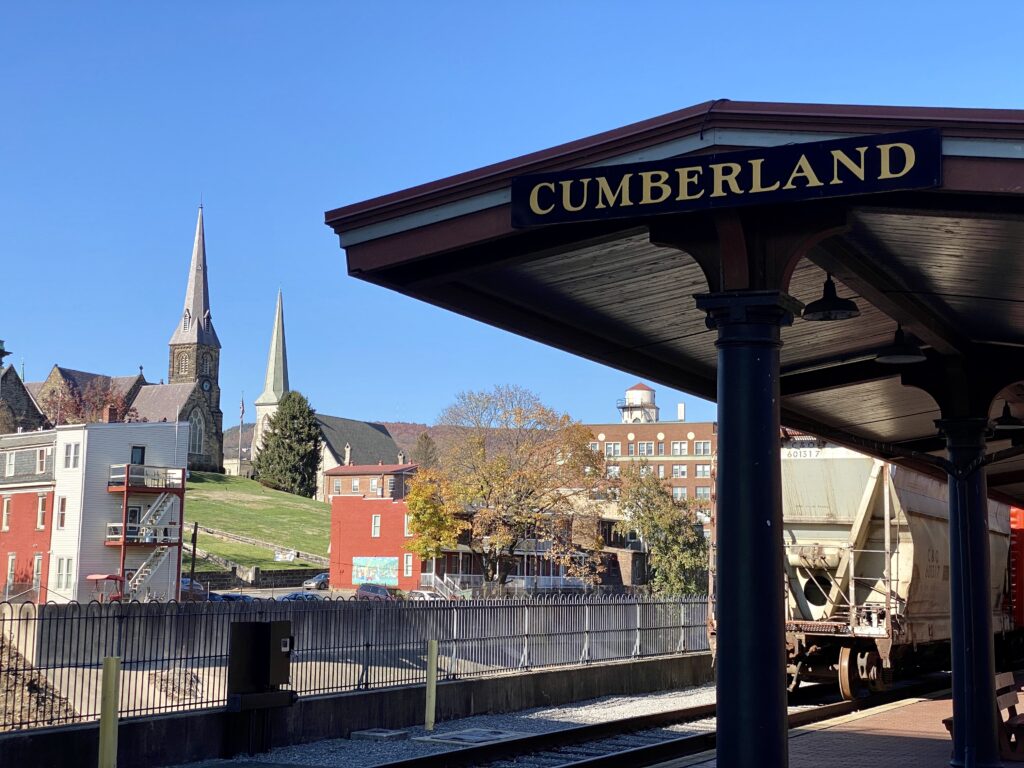 Krista and Peg staff the town's Chamber of Commerce and helped curate must-see recommendations suited to our preferences for legend, lure and local.
First up, legendary snacks.
A Century of Pepperoni Rolls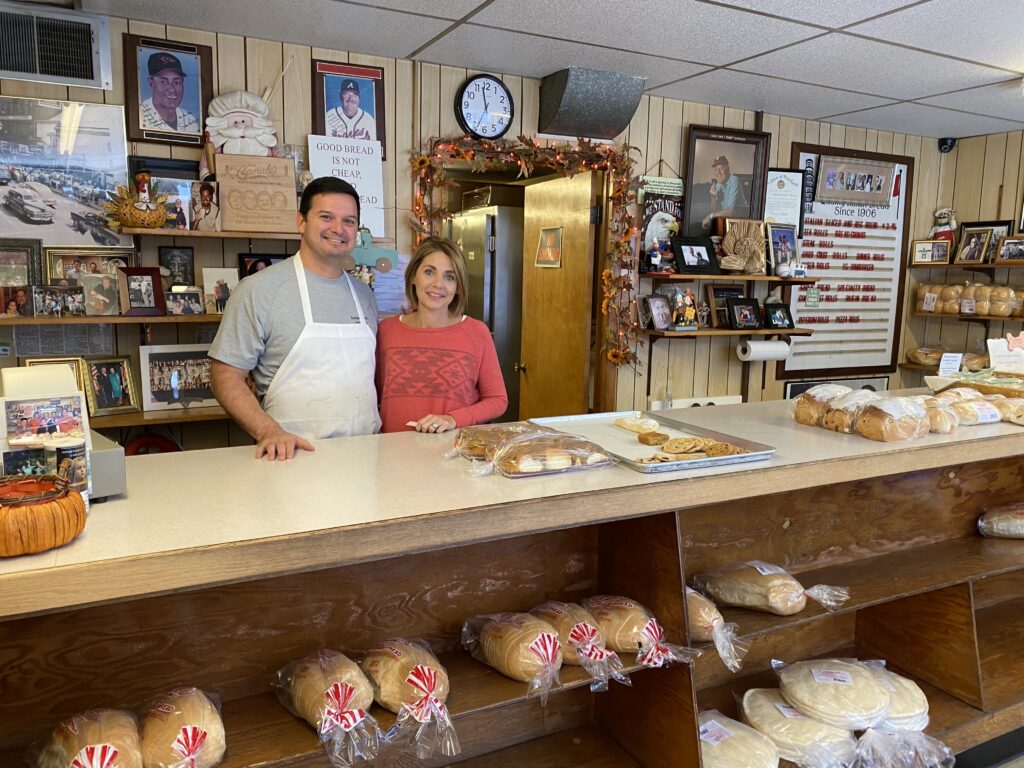 The Caporale family has been baking and supplying the local deli and restaurant community with rolls and bread since 1906. Featured on MPT, fourth generation Dave is now holding the baton with wife Melissa. Mostly sold out of sweet yummies by eleven, we were lucky to get one of the last West Virginia style pepperoni rolls of the day.
Coney Dogs Still Popular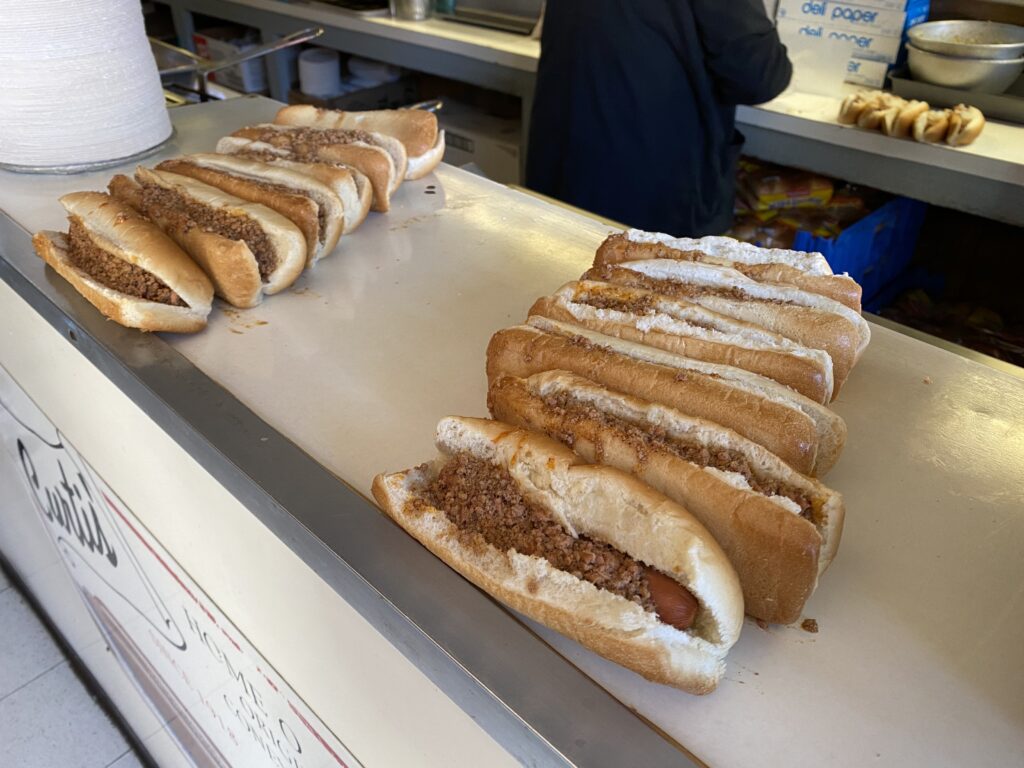 A few blocks south is Curtis' Coney Island Dogs, a 1918 original recipe dog and sauce shop. Bike rack and tables right out front, we met an afternoon lunch crowd shuffling in with big orders. No one ever splits "one wit" unless you just split a pepperoni roll 10 minutes prior. Our order raised owner Gino's eyebrow. NTL, he happily loaded a hot dog with coney (chili) sauce, onions and mustard onto a soft bun. A handful of fries came free since we were first timers. It's Fishers Popcorn in OC; Capt Harveys Steak Sub in Dundalk; Sunny's Chicken Box in Baltimore; and a Curtis Coney in Cumberland.
Picturesque Townhall
Sufficiently snacked, we were lured to the C&O Canal National Historical Park to stand at the conjoining bike trails of the end of the C&O Canal Towpath and Trail and the beginning of the Great Allegheny Passage that stretches over 300 miles from Pittsburgh, PA to Washington DC. No strangers to C&O Mile 0 in Georgetown, we had just biked the last 9 miles of the trail from Bethesda and over to the Fight Finished Washington Nationals World Series Parade and Rally in the heart of DC.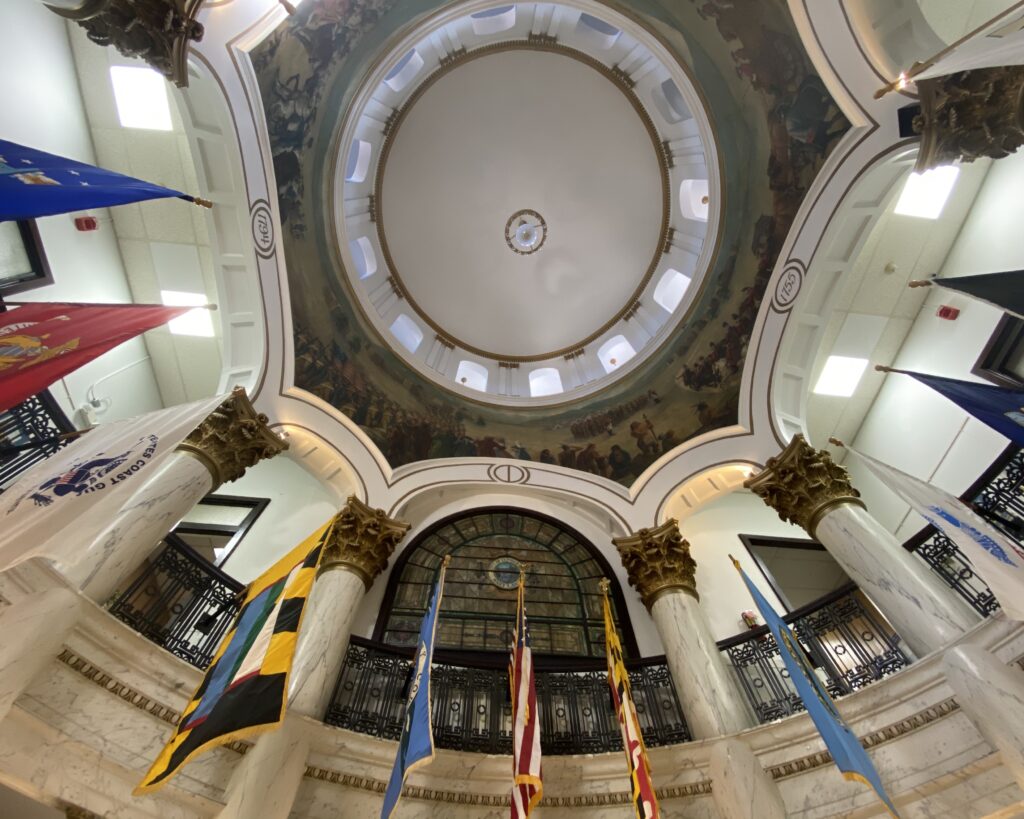 Best Bike Trails
Standing on Mile 0 of the GAP, we brainstormed ideas for an epic e-bike run. We rolled around the city to see the local attractions from the Canal Place Visitor Center Museum and Railway Station to City Hall, from churches on the hill to the Allegheny Museum. We met docent Christina who shared Cumberland's rise to prominence in industry and manufacturing that has since passed away to become a town in revitalization mode.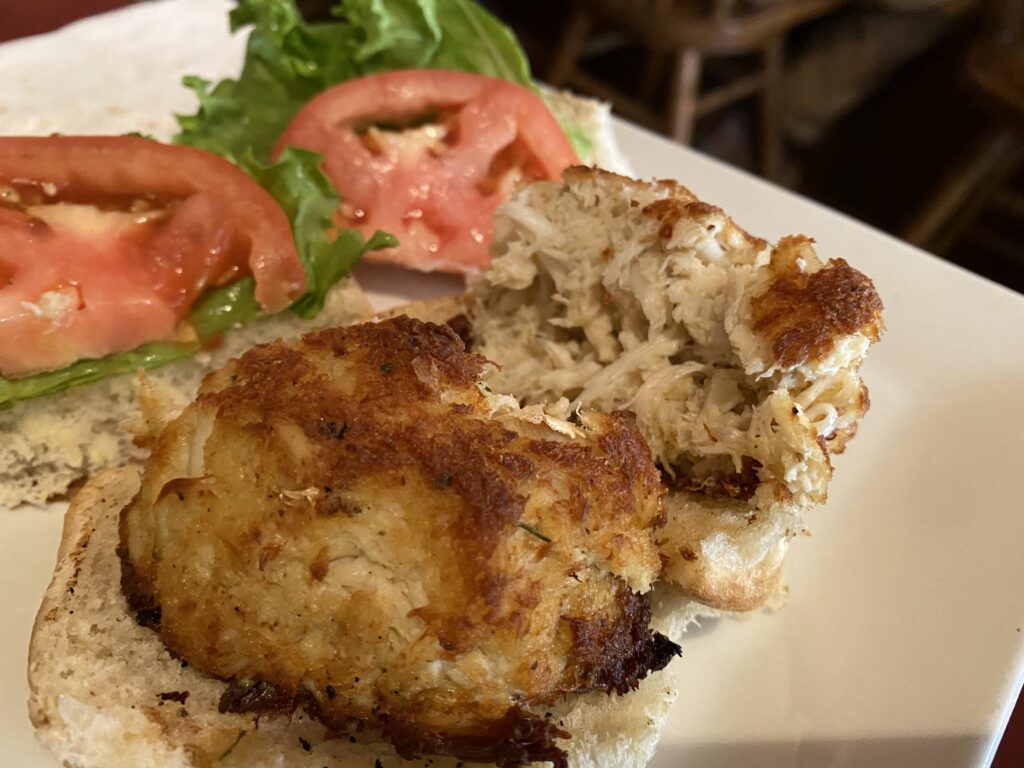 Ready for a late lunch, we cruised over to the Baltimore Street Grill for the "Best Damn Crabcake." Promising "absolutely no filler" it was pure crabmeat and seasonings. As a native Hon, Sheri knows crab cakes and this one was light and delicious. Not lump like G&M, nor sweet like Pappas, but up there with other iconic Baltimore cakes. Filling a bag with next door's M&M Bakery leftovers for later, we wrapped up the day by biking the Historic Walking Map of Downtown Cumberland and house hunting on Redfin. The great outdoors, bike trails, super friendly community, affordable housing … this town is Cool as a Cucumberland.