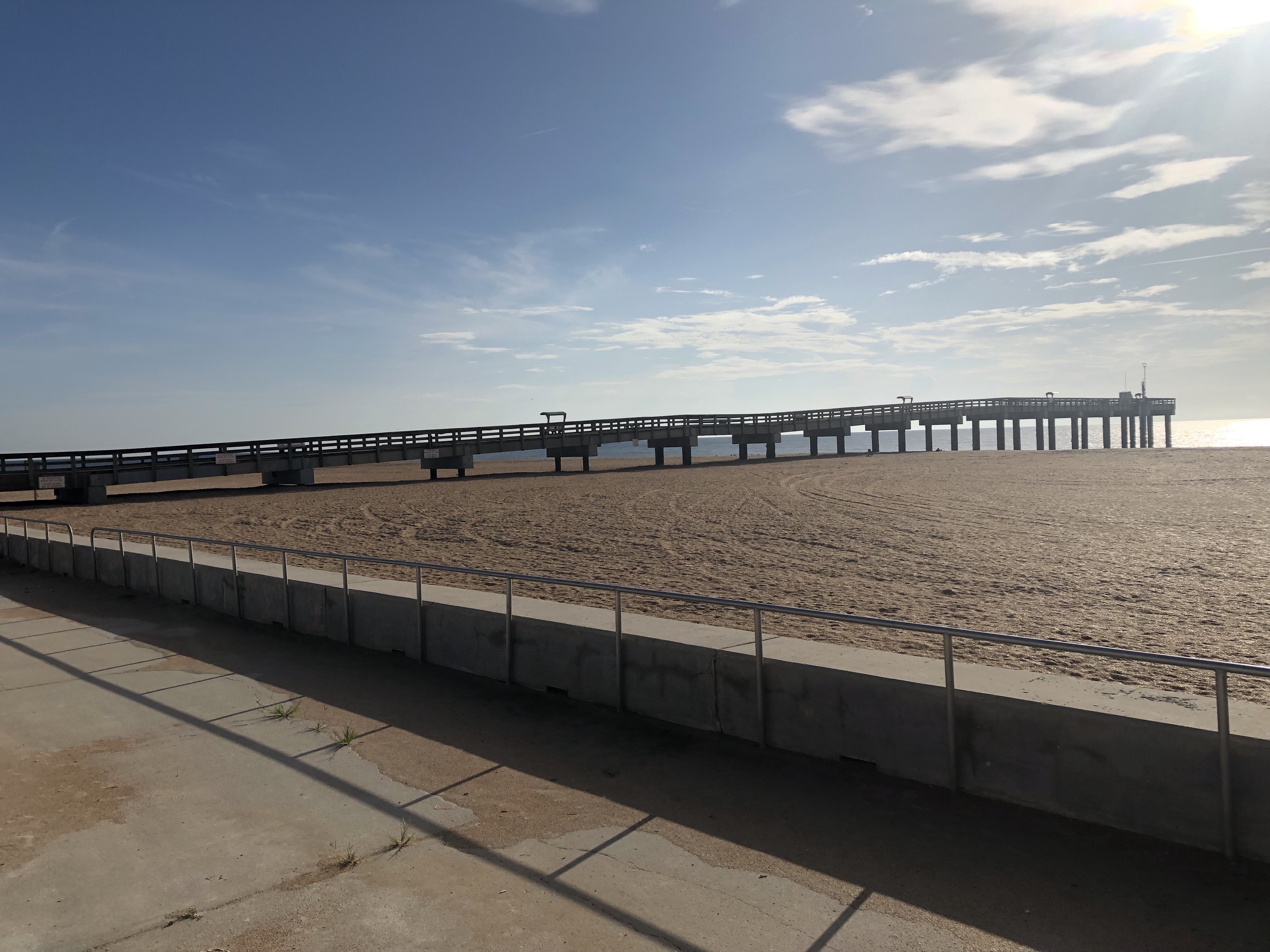 St. Augustine Beach and Pier is just a mile down A1A from one of the a secret back gate in Anastasia State Park. We biked over for the every Wednesday morning Farmer's Market. The sun was high but not so hot and the vendors were open at 8 am selling everything from tomatoes and cinnamon buns (which we bought both) to whimsical handmade jewelry and one-of-kind recycled home decor. Datil pepper hot sauce was on the hunt list and we crossed it off with Jane, co-owner with her son and chef JJ of Red Flag Spicy Foods.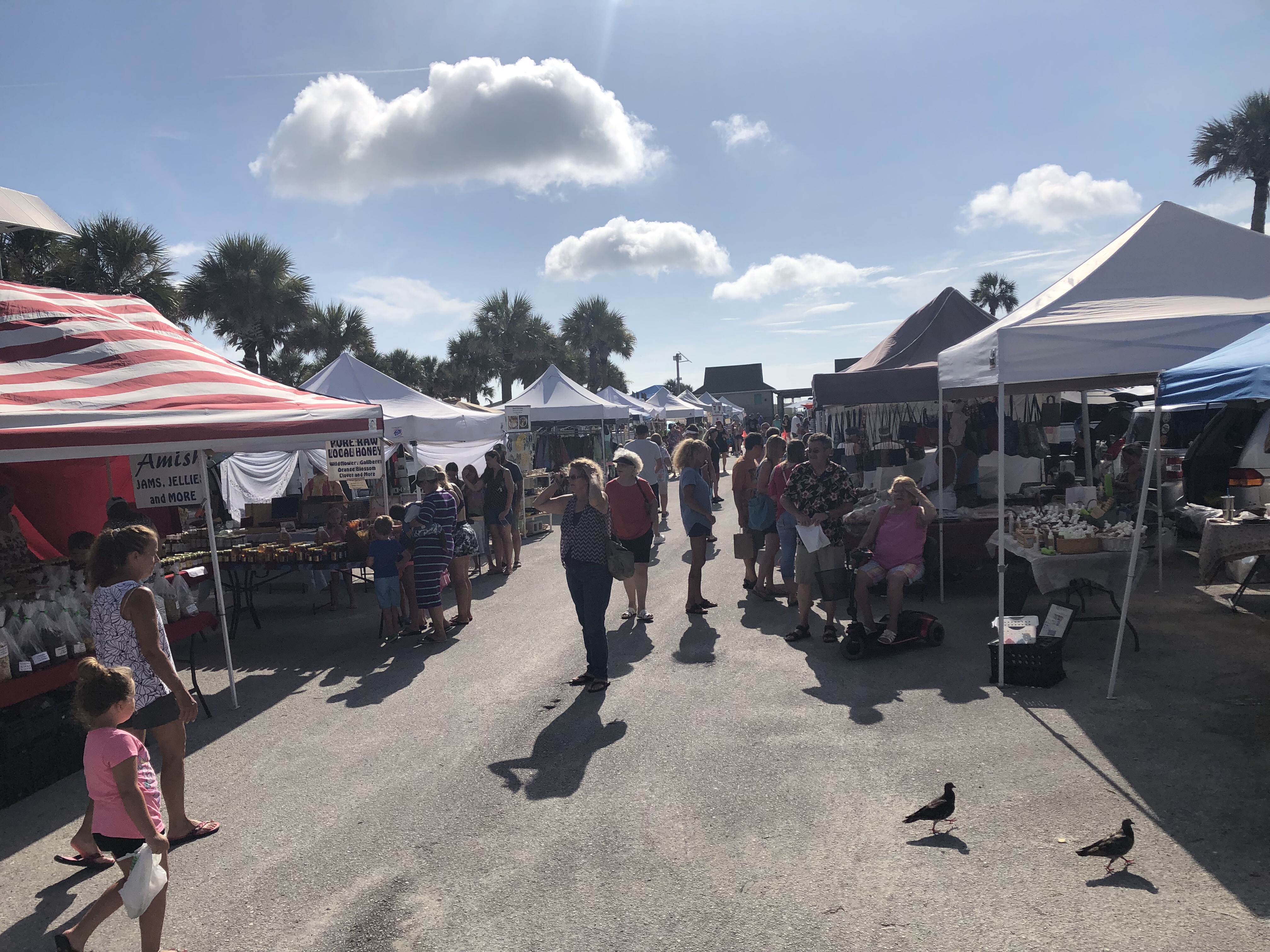 What we couldn't get from the locals, we got at Publix just 2 miles down the road.We are really feeling the chill vibe, friendly people, easy road flow and proximity to beach, nature and cultural amenities. Tuesday night we saw The Cactus Blossoms on the Front Porch of the St. Augustine Ampitheater, where we are seeing sold out Slightly Stoopid tonight. We were exploring the venue in an out-of-the-way place when a Boomer aged security guard approached. Told him we had never been there so he took us on an inside tour, including a trip to Section 303, Row HH, Seat 4/5 where we are sitting for the show. Highly doubt we would have gotten that greeting in any DC venue. It's that Auggie chill.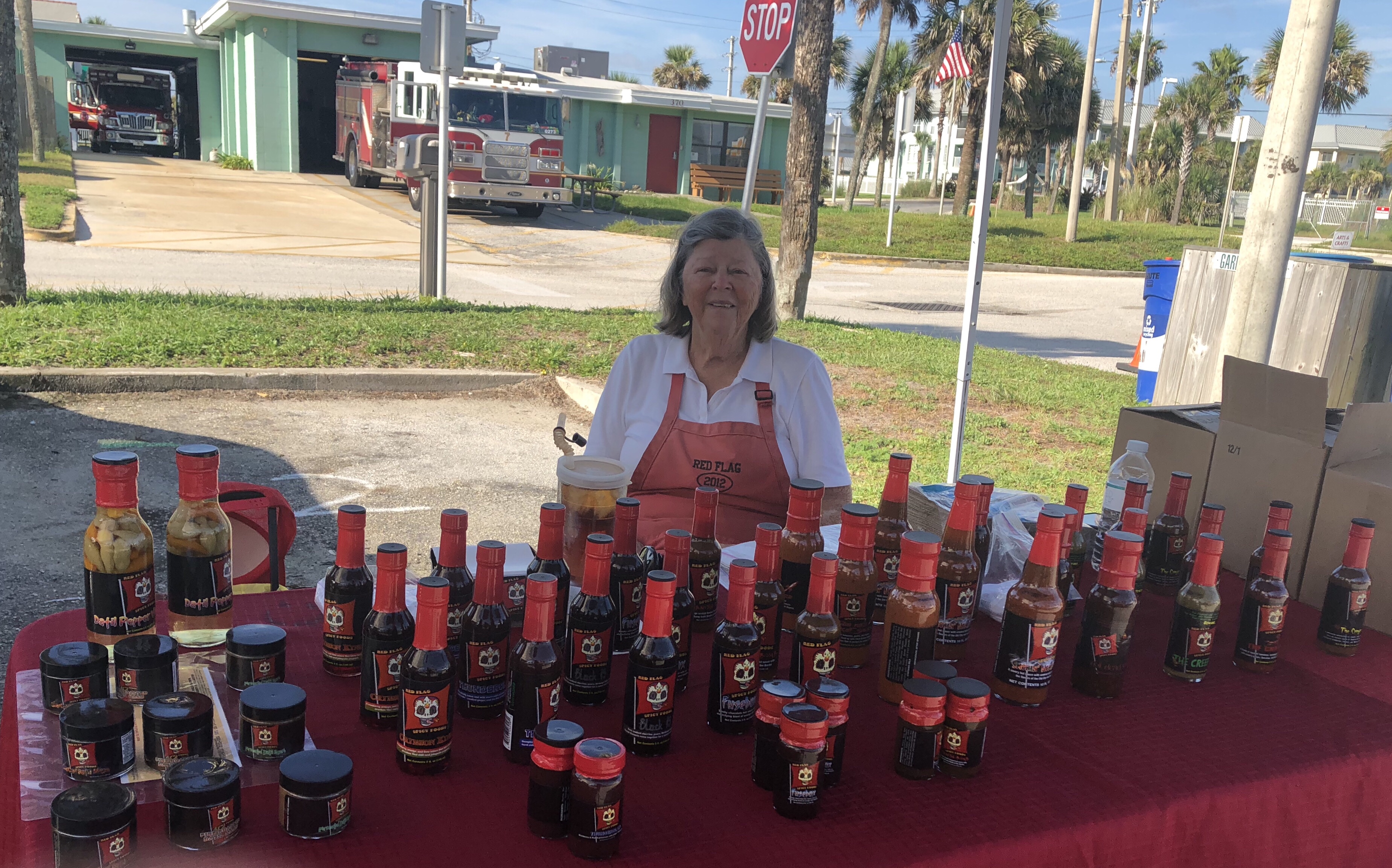 RV roaming is helping us figure out how we want to live in retirement. We loved this town last year when we visited. It immediately felt familiar and comfortable upon return. The friendly staff in 312 Pawn could not believe we were from D.C., "how can you take it?" They are members of the Purple Party (not D or R but a blend of both) and told us to upgrade our quality of life and move here soon because prices are still reasonable but changing upwards fast. Archie Carr and his turtle focused foundation had purchased huge tracts of beachfront in Sebastian which gave the place an amazing natural vibe. On the flip side, it was 15 miles off the barrier island to find a gas station. And what about the cost of flood and hurricane insurance?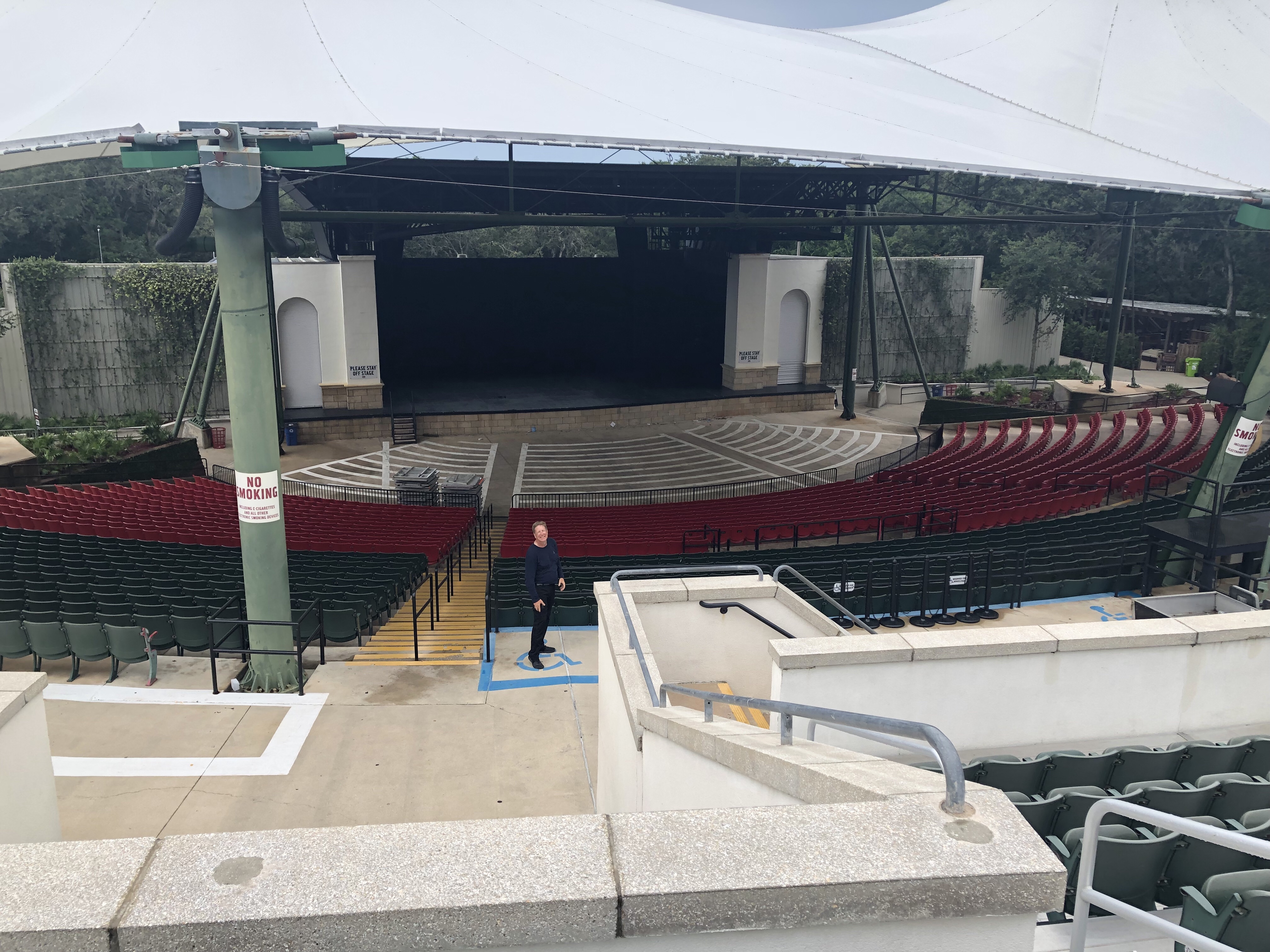 St. Augustine Beach has an enormous expanse of sandy beach. If turtles want to crawl out of the surf and up to the dunes to lay eggs, they hail an Uber. It has that east coast, traditional, beach town feel with drive up motels and ice cream shops along the main drag (A1A), and a short board walk and pavilion that features free music performances in the summer. You've seen it before because it is a formula that works. As Slightly Stoopid sings in their new album, it's an easy breezy Everyday Life for Everyday People.
Last night we celebrated an eldest daughter's 30th birthday who is a Jax Beach transplant and today we have a youngest 21 year old son in the coach en route from Pensacola to his first duty station at Ft Meade. Making new memories outside the lines.