With a name like Slightly Stoopid, the band and the fan base are daring the rest of the world to take them too seriously. Playing Fusion Mash, which we define as a mix of pretty much any kind style of music you want to name except classical, the skater-boys from San Diego have been free to move in any creative direction their wind blew. The result is a twenty plus year anthology of some nearly top of the chart songs, like "Sweet Honey," and a whole lot of reggae, ska, funk and sorta rap that all flow together like a long party playmix.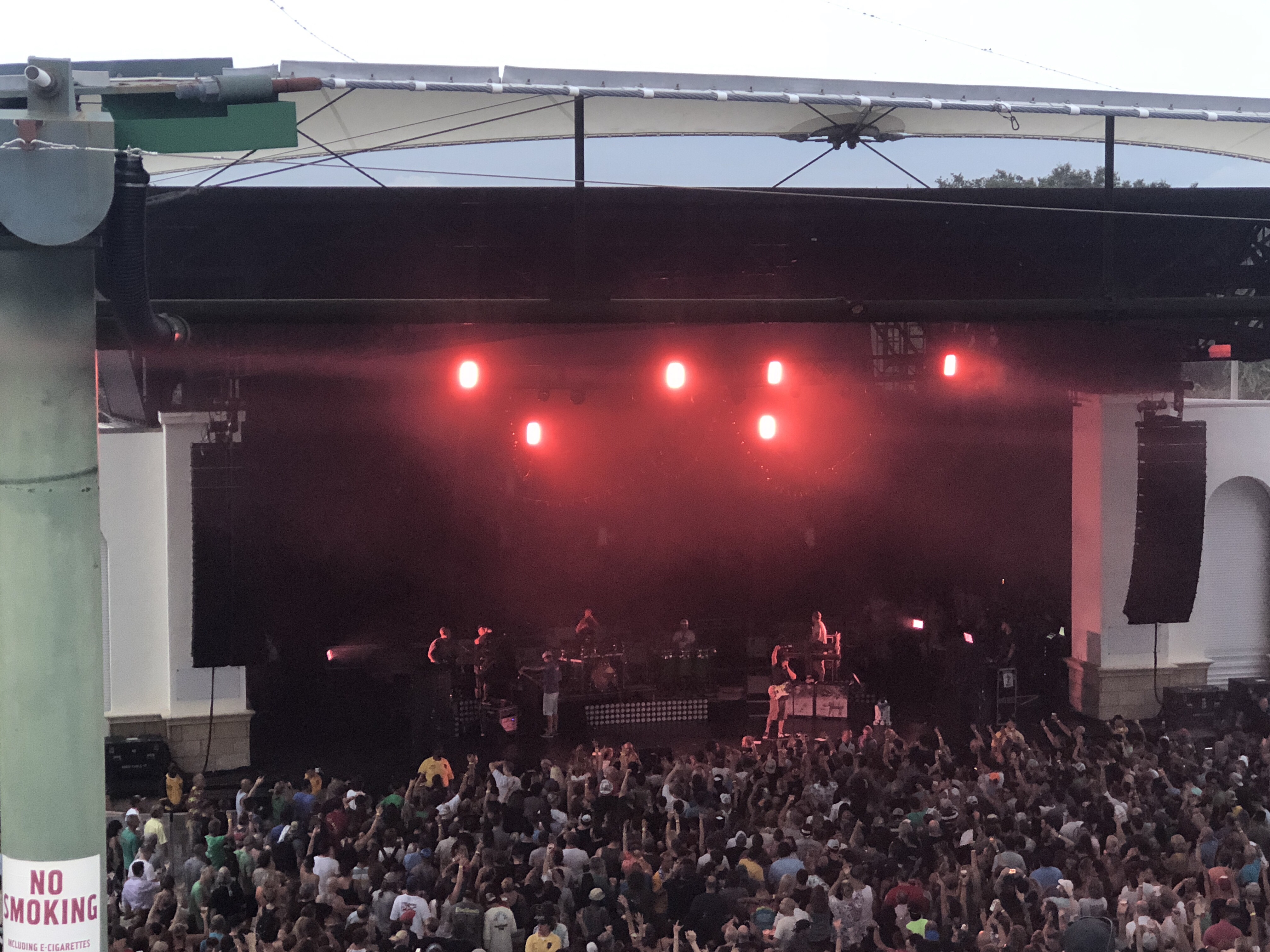 It couldn't have been easier to get to the venue since the St. Augustine Amphitheater sits adjacent to the Anastasia State Park. We biked from our site to the concert entrance in less than 5 minutes, locked up on a rack and were in our seats minutes before the band took the stage.The 4,092 seat theater is sized to feel close to the band while still maintaining a large concert feel.It's like sitting in the expensive seats no matter where you are, but when you look behind you, there are no stadium seats holding the other 20,000 people. There's just a quaint courtyard selling craft beer and tacos.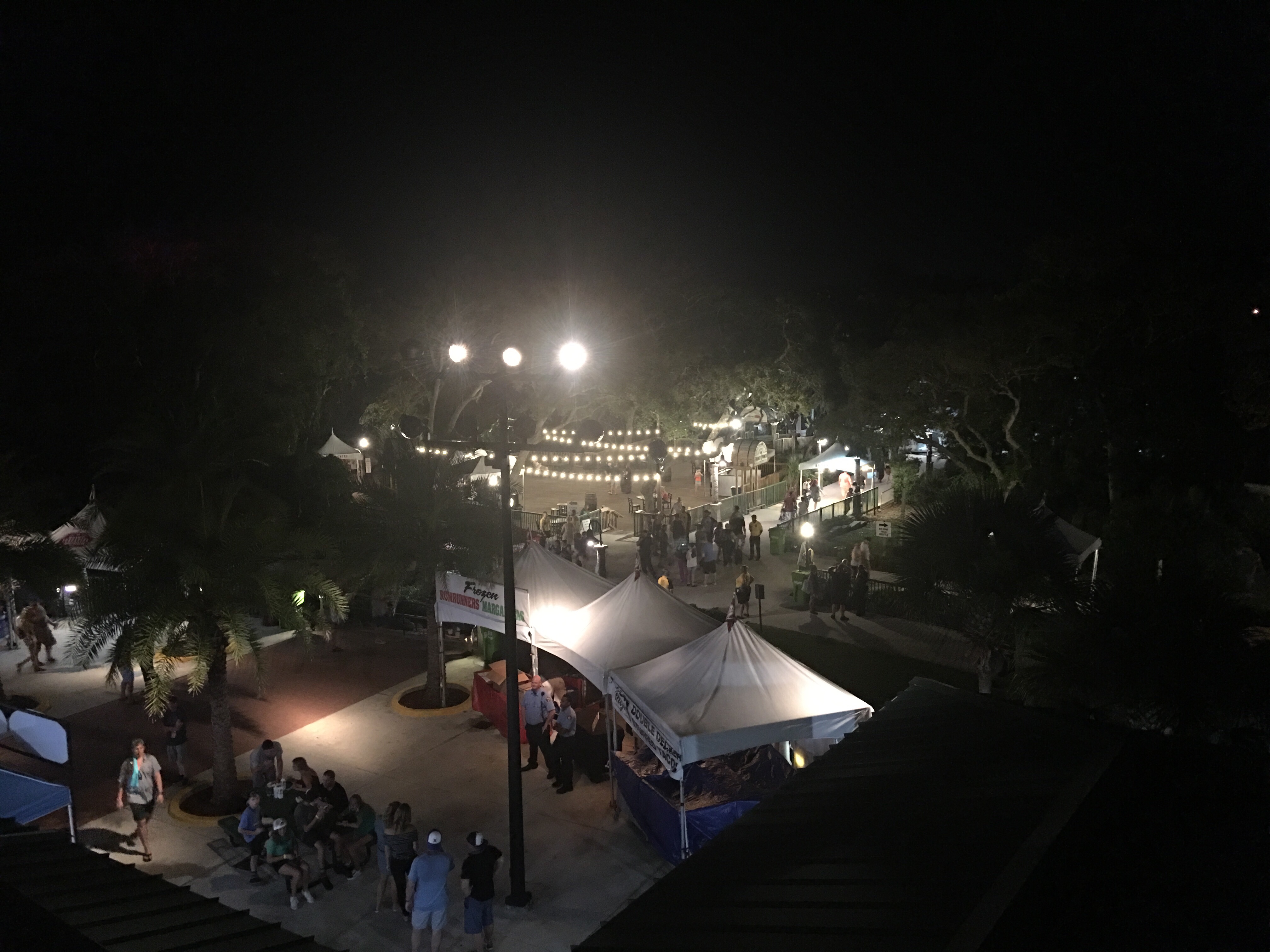 The acoustics were so-so, which might have been more a function of the sound guy for the band than the venue. If the rain wanes, we might try to sit outside tonite to hear the Steve Miller Band, but since we've seen them four times we might not.
While the band was made up of GenX'rs, the audience was largely Millennials. We felt very much like chaperons at the high school dance, but no one else seemed to notice. Like Millennials are apt to do, they were taking it all in both personally and with their smart devices in a no worries manner.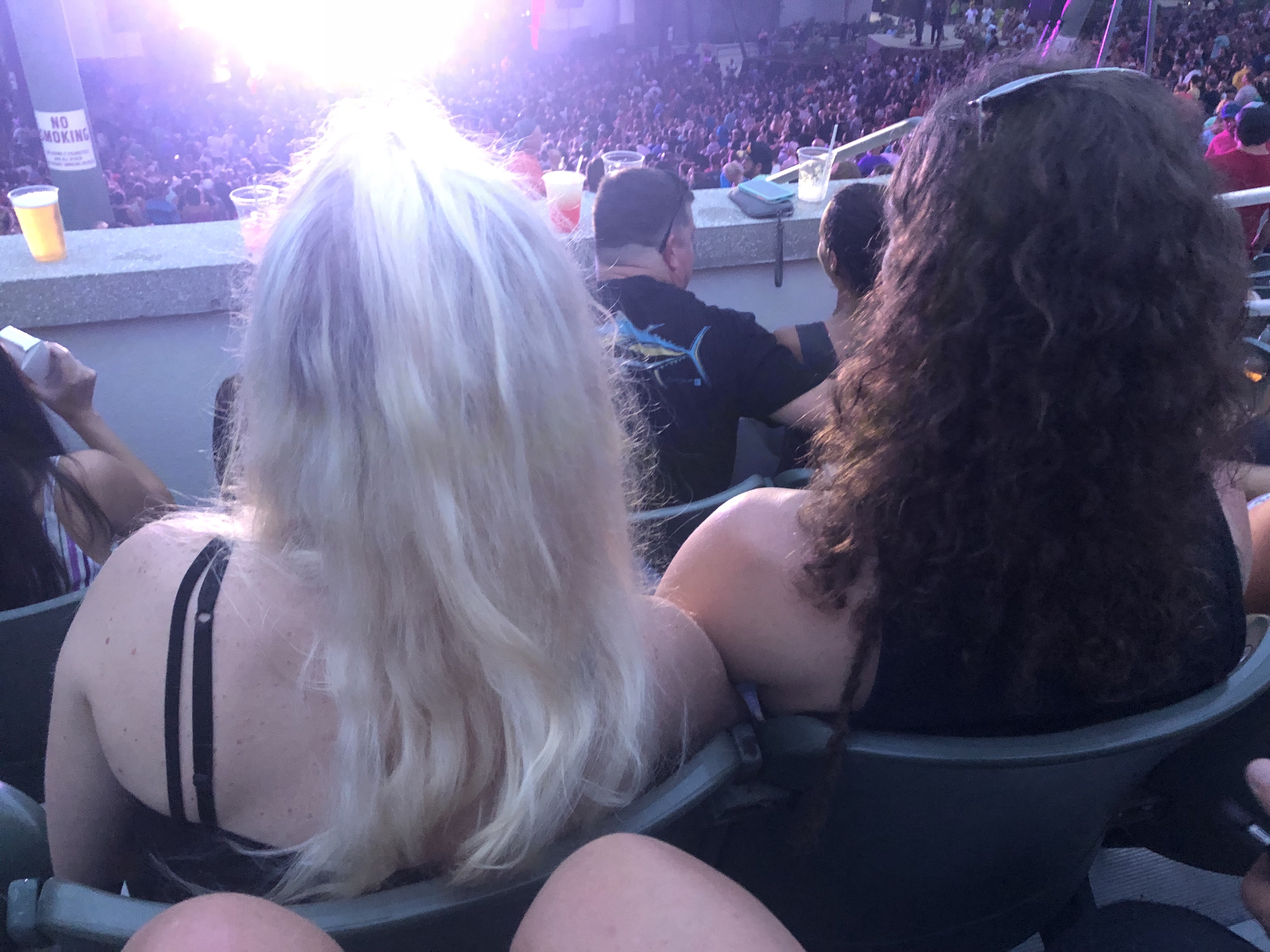 As Slightly Stoopid took the stage, a group of three GenX'r couples two rows in front of us stood up to cheer as the show began. It blocked our seated view, of course, which is par for the course at a concert. After the first song, the longhaired couple in front of us tapped the big guy wearing the Salt Life t-shirt and relayed something we couldn't hear. It had the desired effect as the standing crowd sat down and enjoyed the show while dancing in their seats.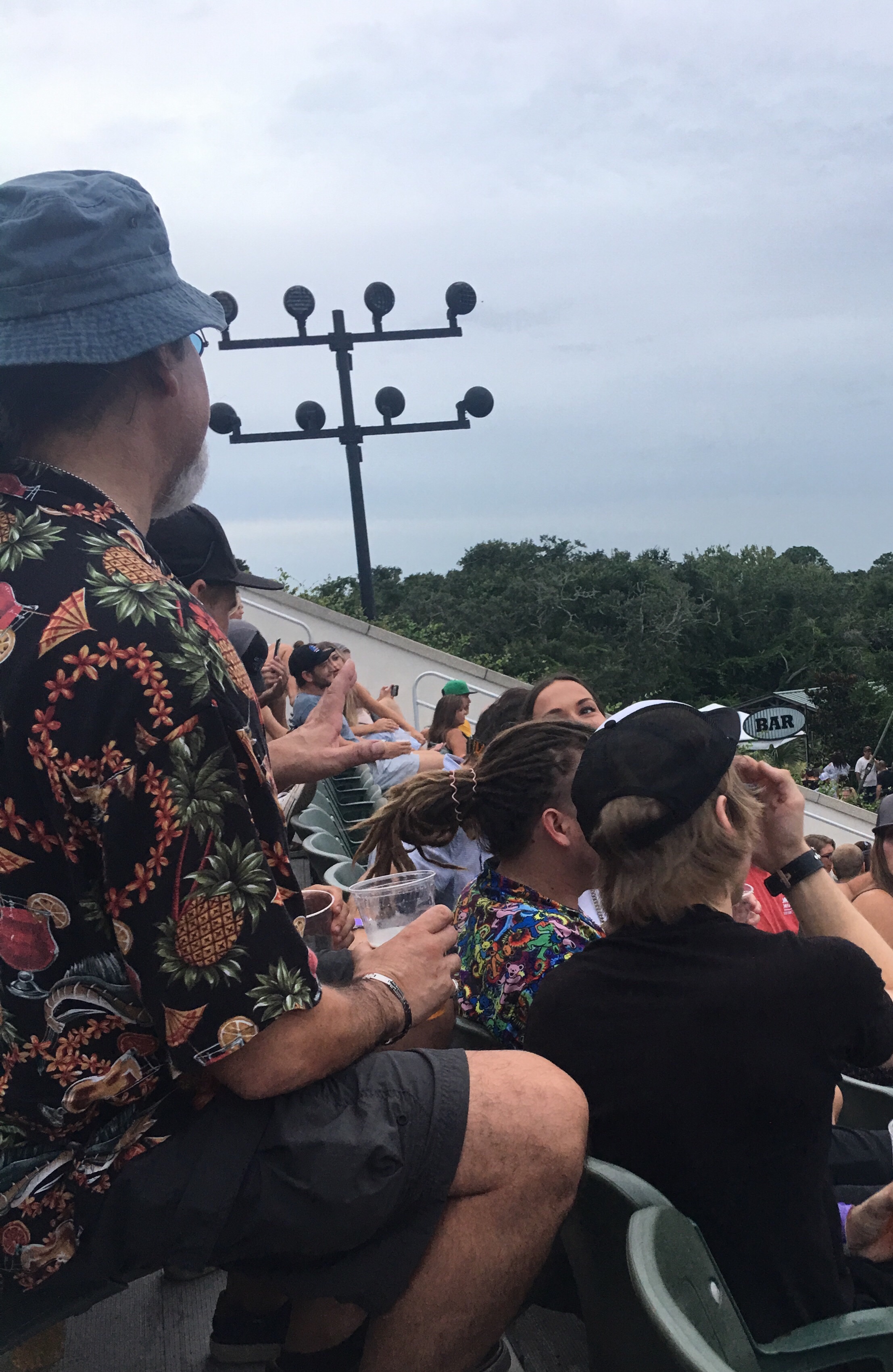 The other youngers all around us would stand and move creatively if the song spoke to them, then sit down and chat, drink, and lite up with their friends and e-friends in a sort-of party chat session. One skater kid in front of us brought his Grateful Dead dad to the show and they sparked up and celebrated their close bond. One thing is for sure … if you can't hang for a contact high, get out of section 303.In the research phase of planning our routes, we always google City-Name-Events to see what concerts, festivals, exhibits, flea markets and other activities that would add a new experience to our Pursuit of Yes. This time St. Augustine Music Events July 16 – July 23 turned up Slightly Stoopid, Steve Miller and Violent Femmes with Echo and the Bunnyman, along with a few free and bikeable outdoor shows. Instead of sticking to our classic rock genre-loving roots we tried something new and discovered Fusion Mash, what it's like to hang with our kids' friends and that the old saying, "if you're not growing, you're dying" helps you learn a little more about yourself and the world around you.