Construction delay signs and Walnut Canyon National Monument signs appeared at the same time en route from Petrified Forest to Flagstaff. Since we have the National Park Pass ($80 for unlimited access to every installation in the NPS) and Google was estimating a two hour delay due to an LA-sized back-up on I-40, we took the Monument exit even though we've been to dozens of cliff dwellings over our sticker collecting years. And that's when our luck changed.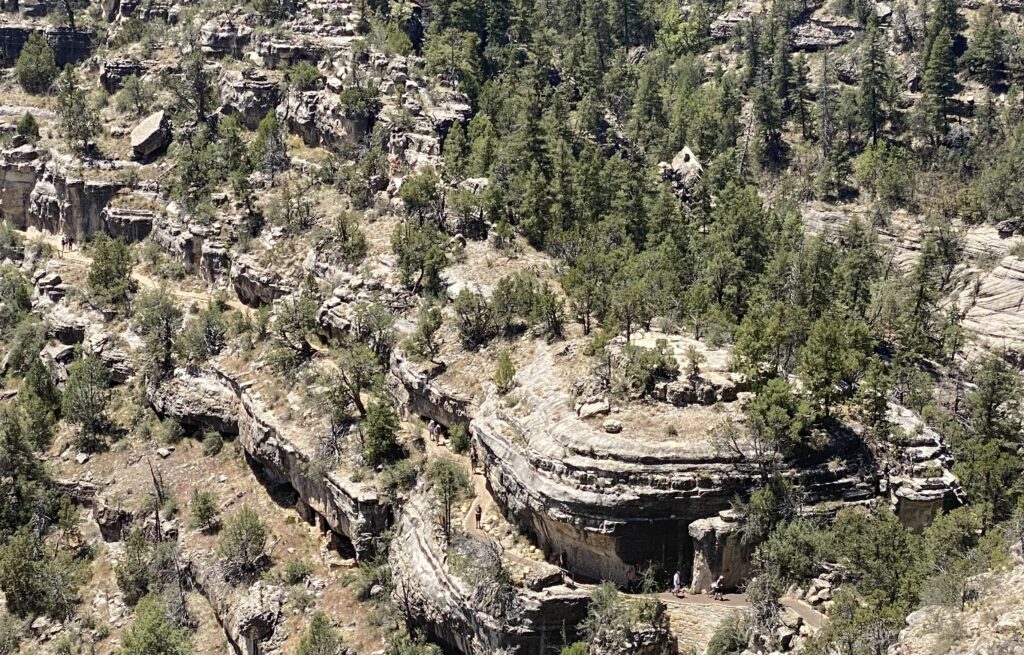 What is luck, anyway? Were we lucky to find the flux capacitor to fix the A/C in Albuquerque? Were we unlucky when it broke? Were we lucky that Matt at Samon's waited on us? Would we have been unlucky if he wasn't working that day and some other employee who lacked his tenacity didn't bother to help us get that part and get back on the road? If they had simply said, sorry, we don't have that?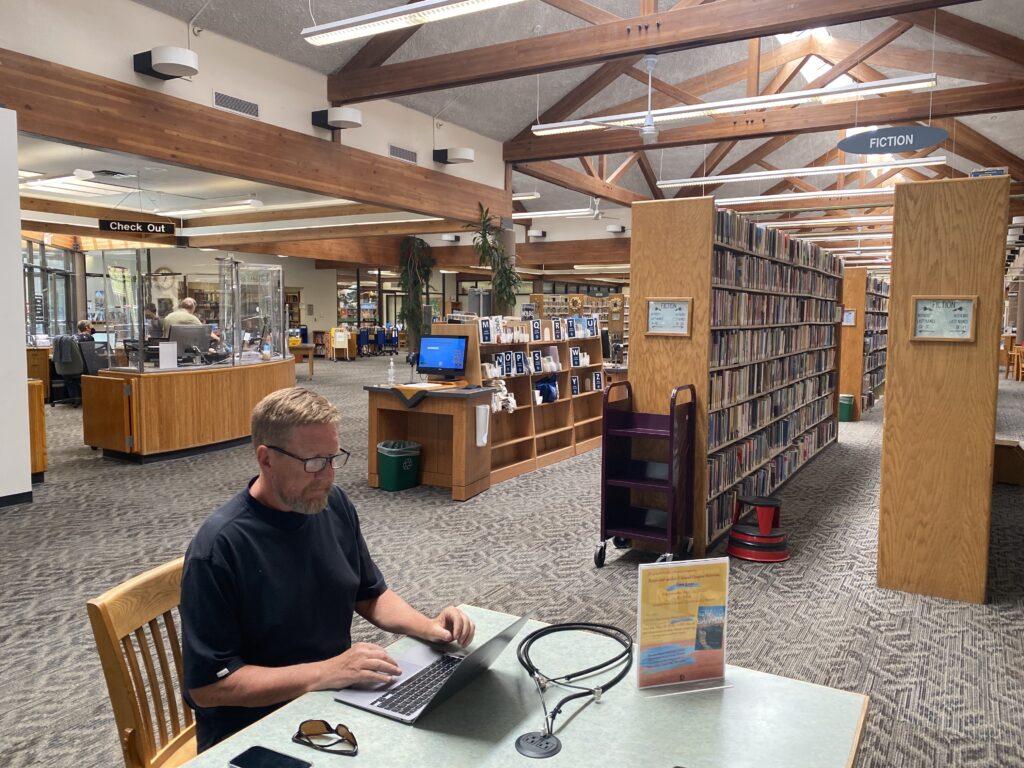 The return to the highway from Walnut Canyon bypassed the construction by taking the old Route 66. We cruised into town with 20 minutes left on Public Library clock to get the Petrified Forest blog posted and still had time to sample the local Farmer's Market. Arriving at the campsite, we got the spacious pull through while a rig much bigger than ours, 2 minutes behind us got the back-in between pine trees site and couldn't put out their slides. Lucky?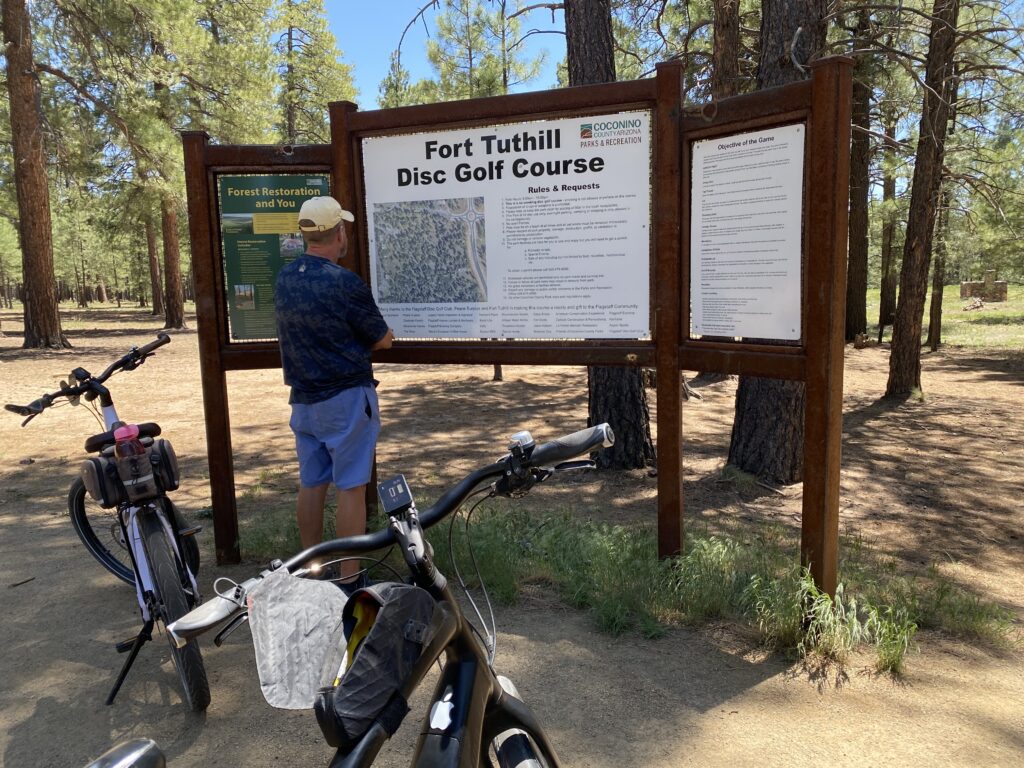 The campground is next to a county park where this weekend happens to be the Overland Expo – an RV-like show for people who want off-grid, go anywhere adventure rigs. With all campgrounds solidly booked, we were either not going to the Expo, or driving back from the nearest campground we could find 2 hours away. That is, until we went to the camp lounge at 8:30 last night to use the Wi-Fi and found out someone had just cancelled, we got their spot for the weekend and now we are going. Lucky?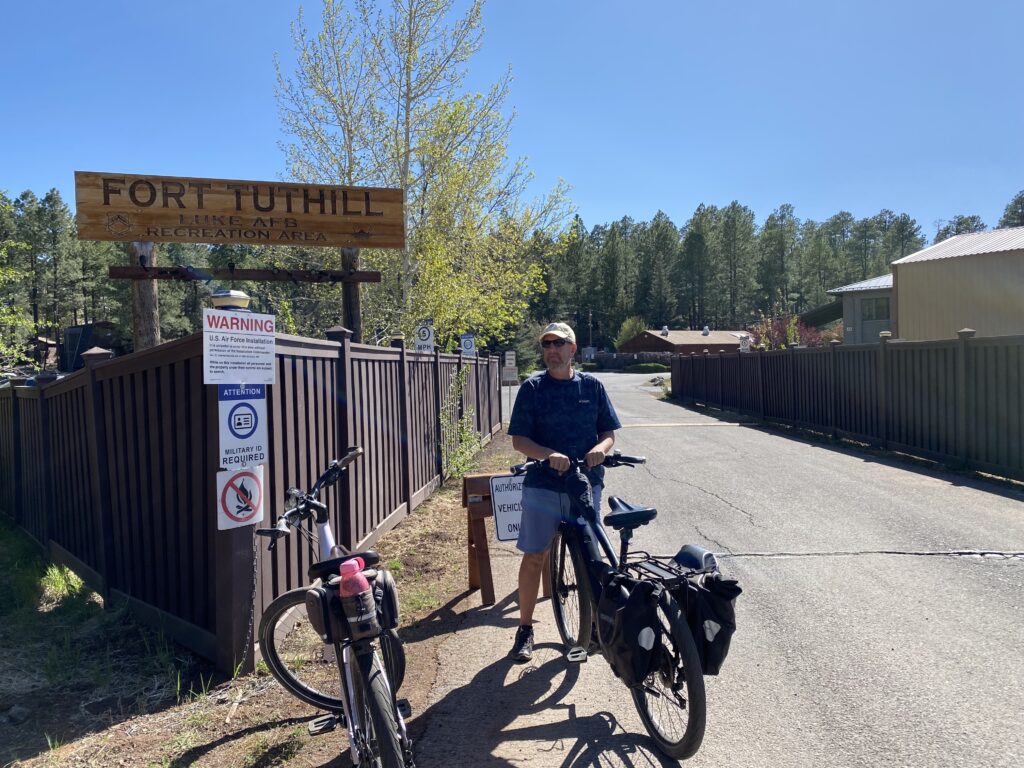 The weather broke in Flagstaff this week. Last week everyday was 45 and windy. This week is 75 and sunny. Eric found open play pickleball at local courts this morning before we played disc golf and rode the bike park fun track at the county park adjacent to our campsite. Lucky?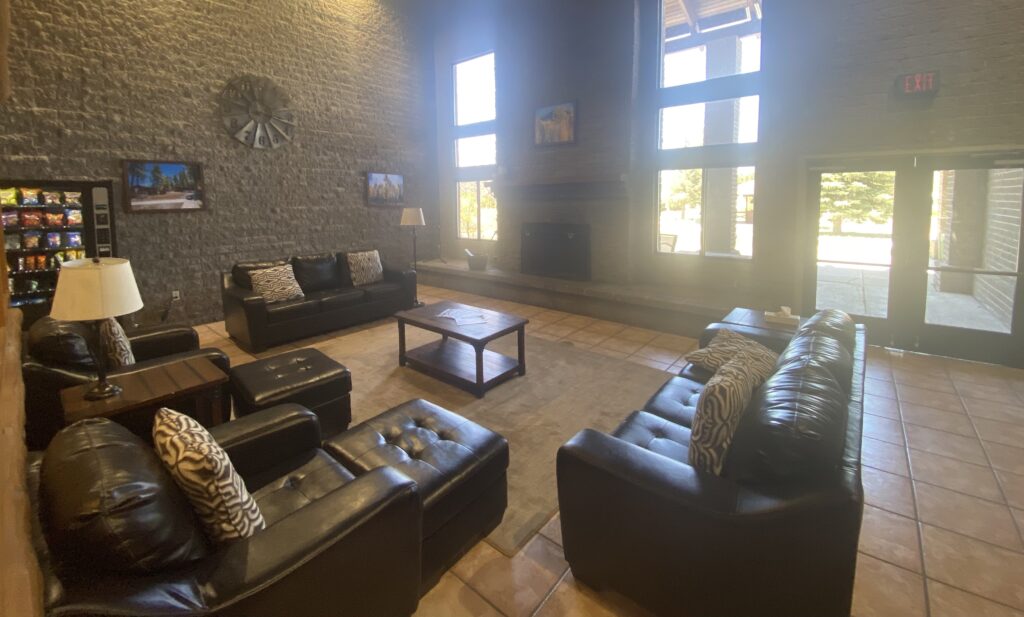 Sometimes the force is with us and sometimes it's on break. Our ughs are nothing in the big picture and now it's hard to remember what we were ugh'd about in the first place. Lucky we have short memories. Maybe when all is said and done, luck is just a state of mind.