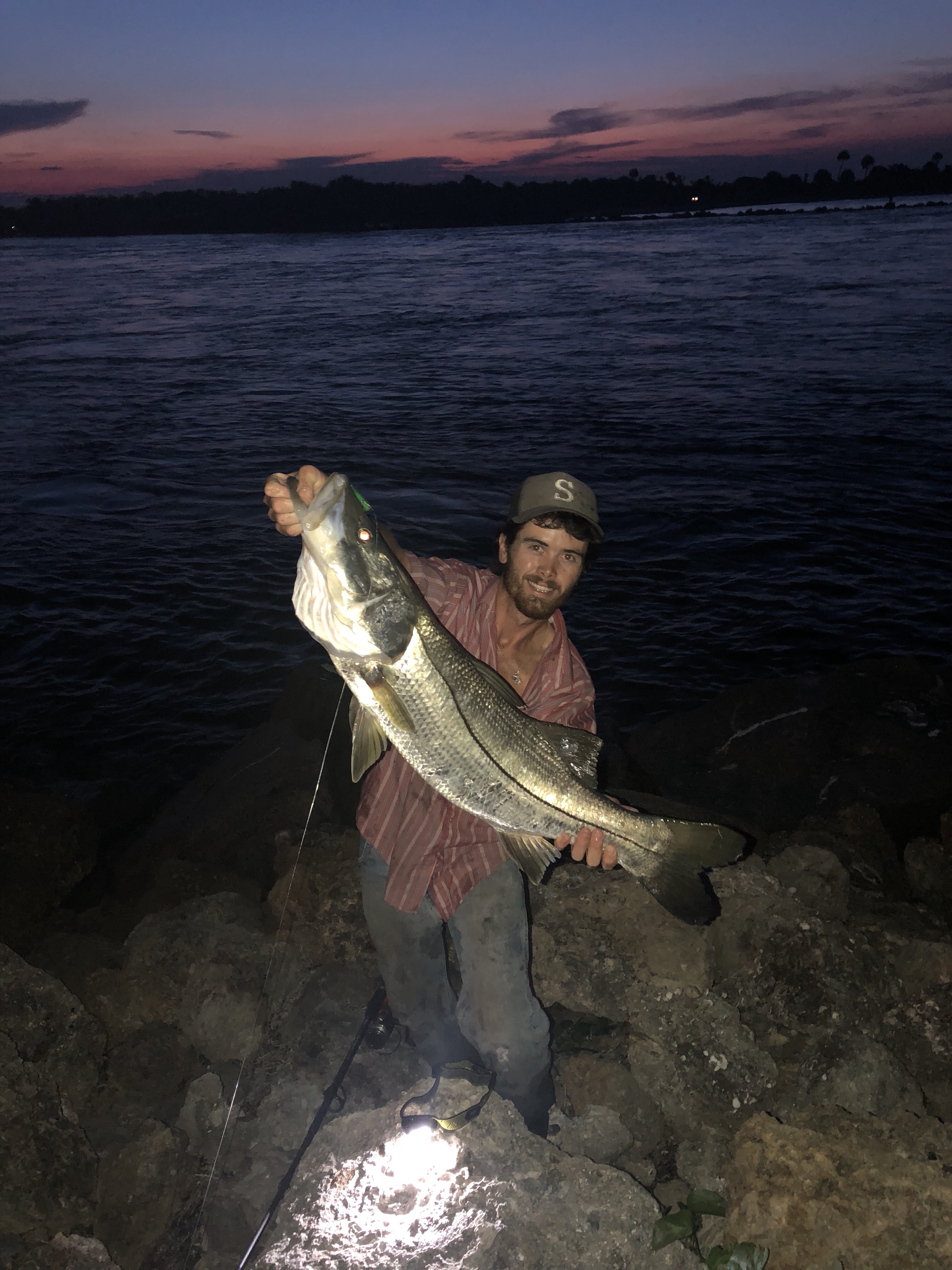 The big activity planned for yesterday was a nighttime Turtle Walk. Offer by Friends of Sebastian Inlet, these turtle walks offer the possibility to witness a loggerhead sea turtle lay her eggs, cover and disguise her nest, crawl down the beach and swim away into the Atlantic Ocean. They only happen on select days in June and July from 9pm – 1am and are limited to 9 people per walk. Hot Turtle Ticket!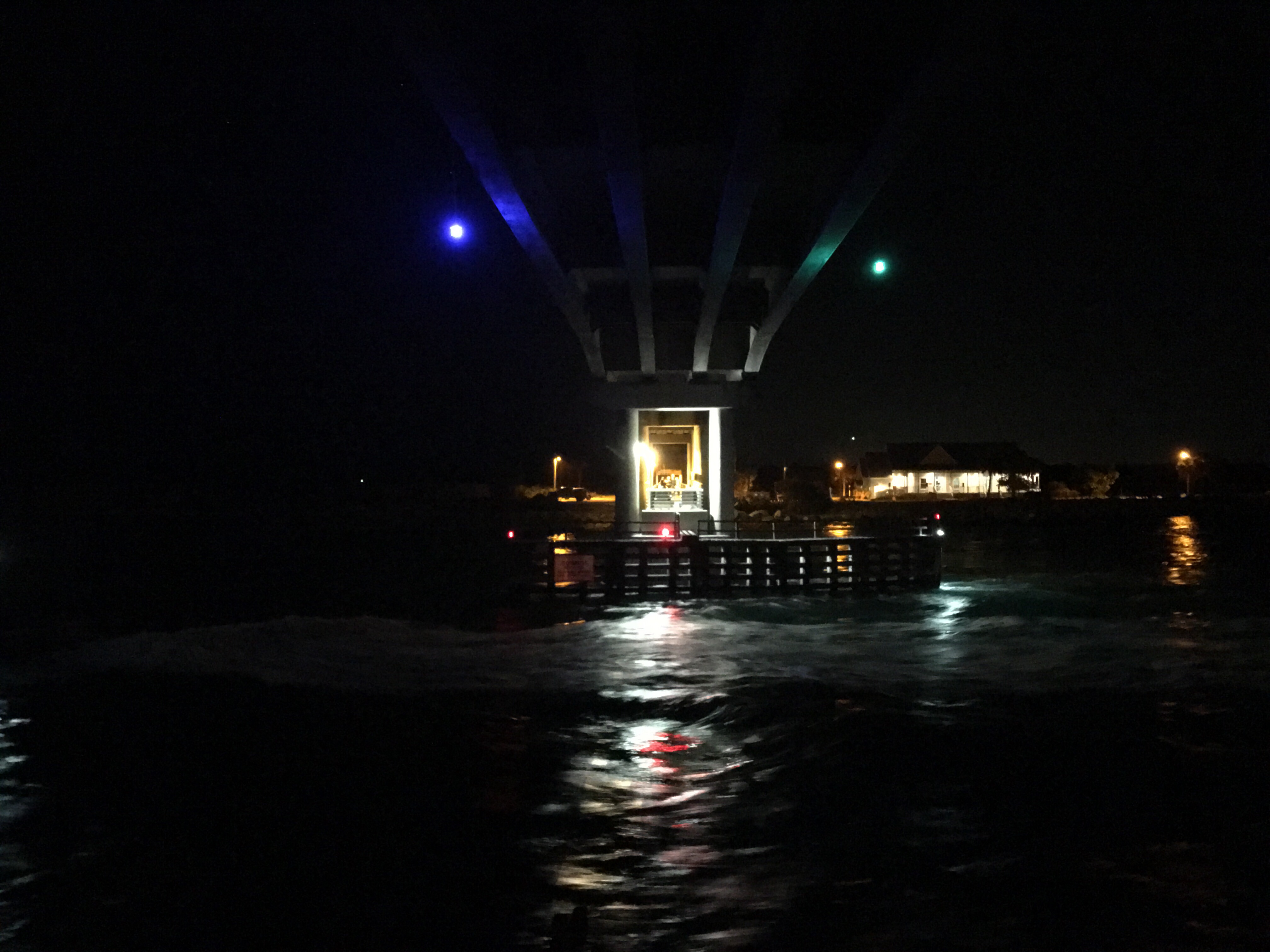 If you visit the link above, you will see very detailed instructions about this event, which may involve your car. Since we don't have a car, we scoped out the Fish Museum meet-up spot to figure out the ebike alternative. The Ranger sent us out to reconnoiter A1A to find beach access points 4 and 2 with a plan of action on how to get a jump on the turtle caravan.En route to the meet-up we heard desperate cries from a man asking us to please stop and take his picture. This is Bo on the rocks by the South Ranger Station and the biggest Schnook he ever caught. He was overwhelmed by her beauty and released her back into the night waters saying she was too grand to keep. To thank us for our snap and send kindness, he shared his secret to hooking the big ones with the promise we would never tell. We can't wait to hit the bait shop tomorrow!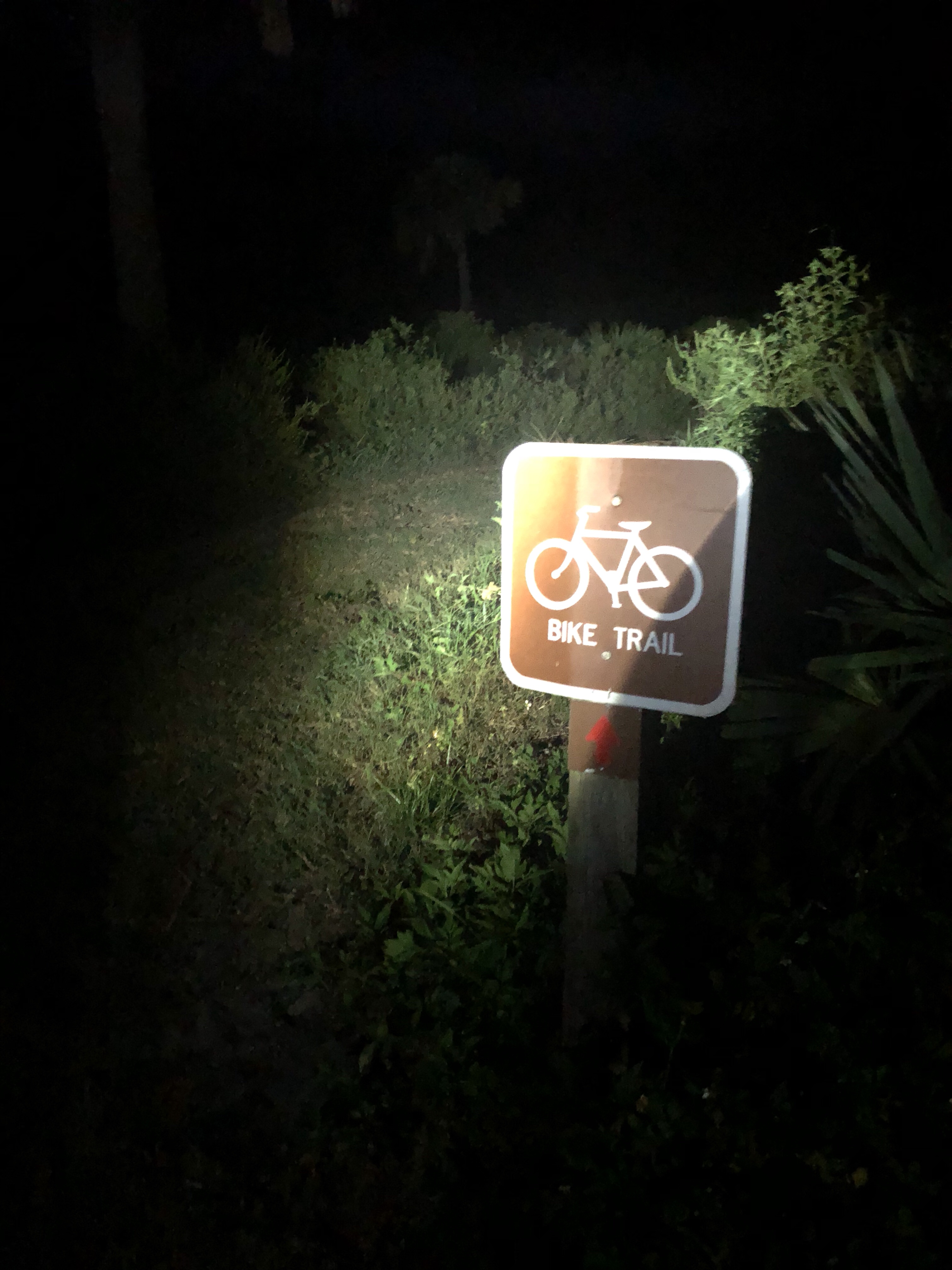 Stoked by this happen upon, we arrived promptly at 9pm to find the Ranger Station closed. After a few minutes of waiting Sheri checked the reservations and our walk is Friday, July 13th. No worries – we wouldn't have this awesome picture of Bo had without the mix up. Not wanting to waste the 40 Deet we doused ourselves in, we decided to be Night Riders and check out what was happening with the Night Anglers.Eric posted the North Jetty photo on Instagram and this is under the A1A bridge. Both piers had a handful of fisherpeople, casting and reeling in the ambient light of cell phones, headlamps and starry skies. The solemn sounds of crashing waves and smell of salt and decay felt more real than anything our senses would have given us at 9:30 on a Thursday night at home.
Thankful for this change of scenery we were headed home when Eric spied a closed gate and this sign:The closed gate was meant for cars, right? We maneuvered through grass, sand, animal tracks and night woods noises for about a mile and a half before we hit the deserted beach and watched the waves tumble over the sand. On our way back we saw headlights on the trail and was sure we were Ranger Busted, but it was just some locals out for some back trail beach ATV'n.In the Pursuit of Yes, you go with the flow cause I don't know, I don't know I don't know where I'm a gonna go when the volcano blow (credit: Jimmy Buffet).