It's appropriate that the last full day in San Diego was spent with Betty, watching a cold, windy rain with intermittent hail drench the cove while waiting for Fed Ex to deliver our new mattress.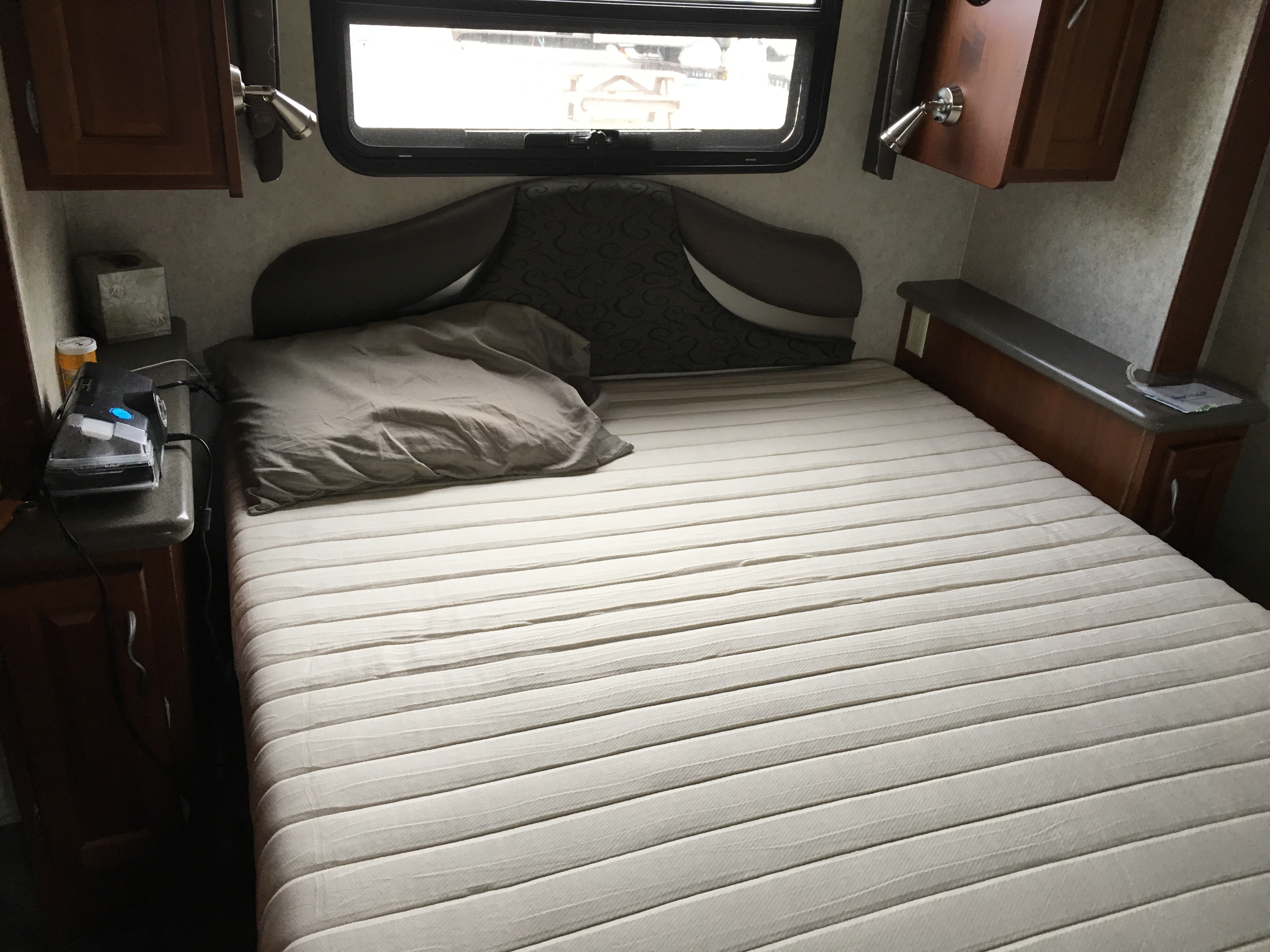 Forget that it was the coldest, wettest SoCal winter in 10 years. This San Diego adventure surpassed our expectations, because of, not in spite of, fickle forecasts and weather radar love.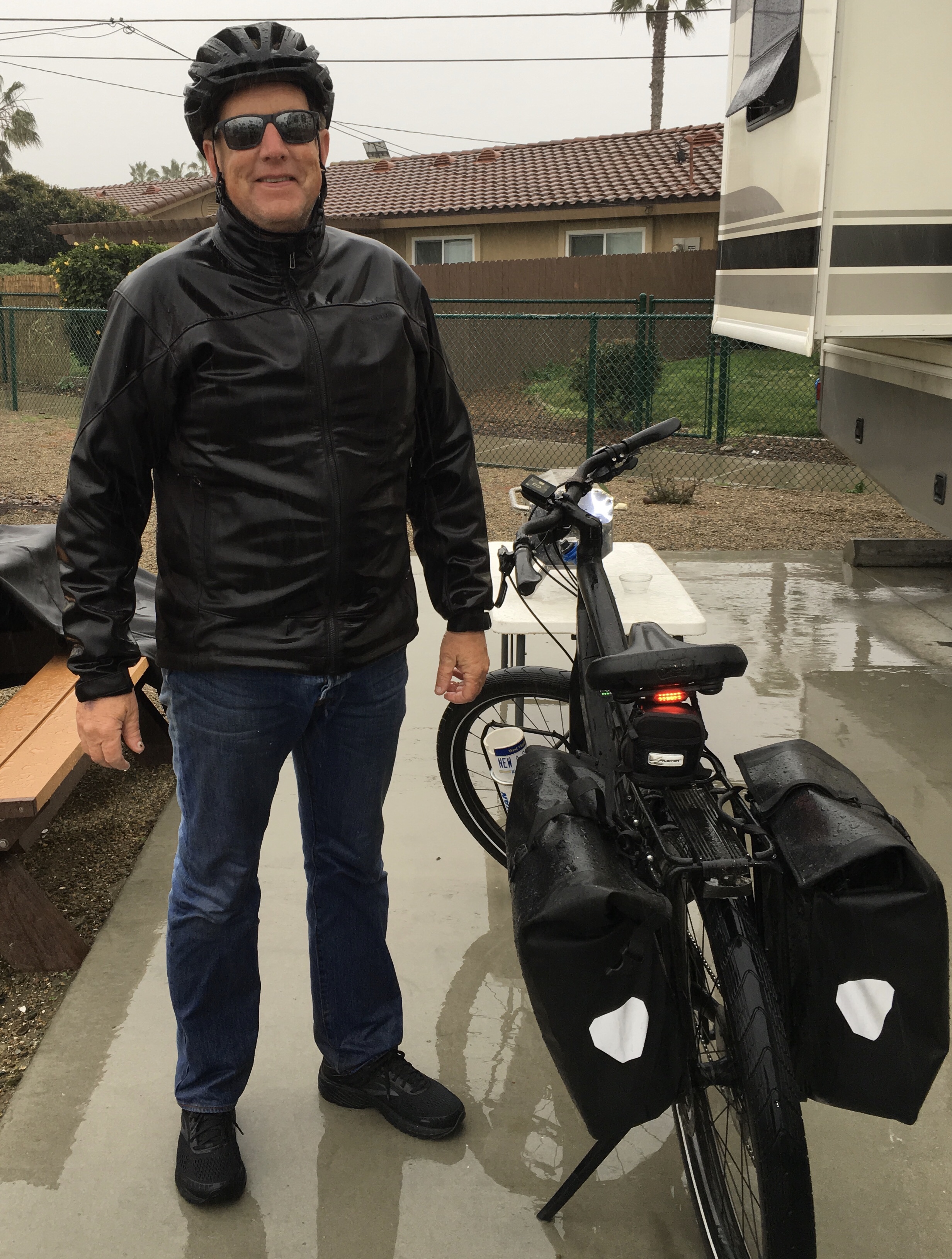 Looking back on these past 30 days, we explored like tourists, lived like locals and experienced YES! with curiosity and adaptability for whatever the weather and universe would give us.
The Comos were the keys to exploring and we put them to the test, biking more than 500 miles over pavement, dirt, rocks, mud, water and whatever else was between us and the destination. Riding dirty, we broke spokes, wore out brakes, stressed chains and treated the comfortable cruisers like tough, go-anywhere mountaineers. Specialized promised this bike was us, only faster. They gave us power, juice and speed that let us provision with 60 pounds of groceries or gear, explore in a 40+ mile range and discover NEW in the rain, in the dark, in a race against weather and sometimes in the brightness of the sun.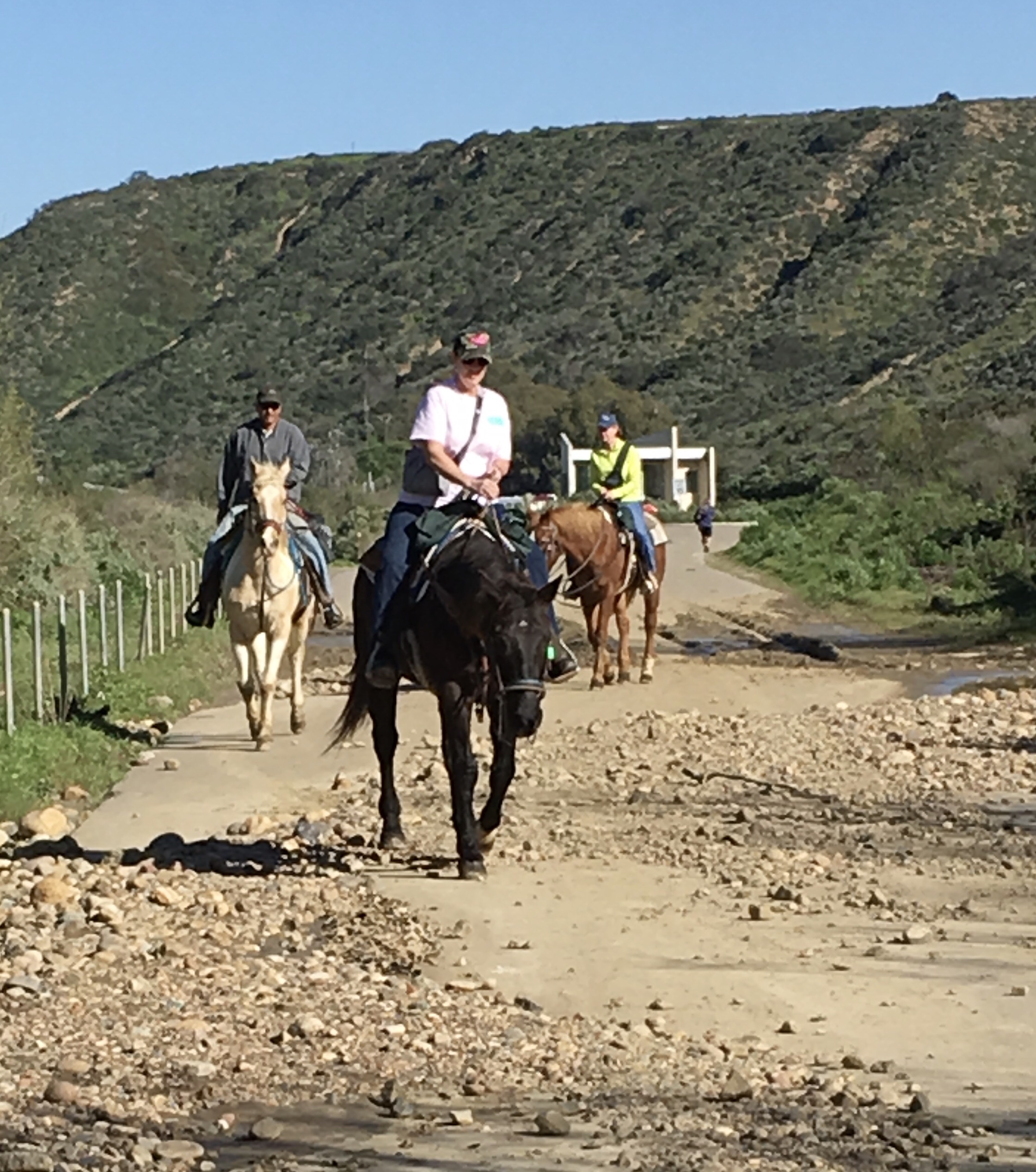 Riding exposed means layering up in a uniform of body hugger, long tee, fleece, raincoat, hat, gloves, sunglasses, gunglasses; some days jeans, other days bike skort/short. But everyday was yellow safety vest day. Whether you're on a high traffic road avoiding freeway on/off speedsters or rolling through town giving directions to lost tourists, the yellow safety vest commands awareness and respect.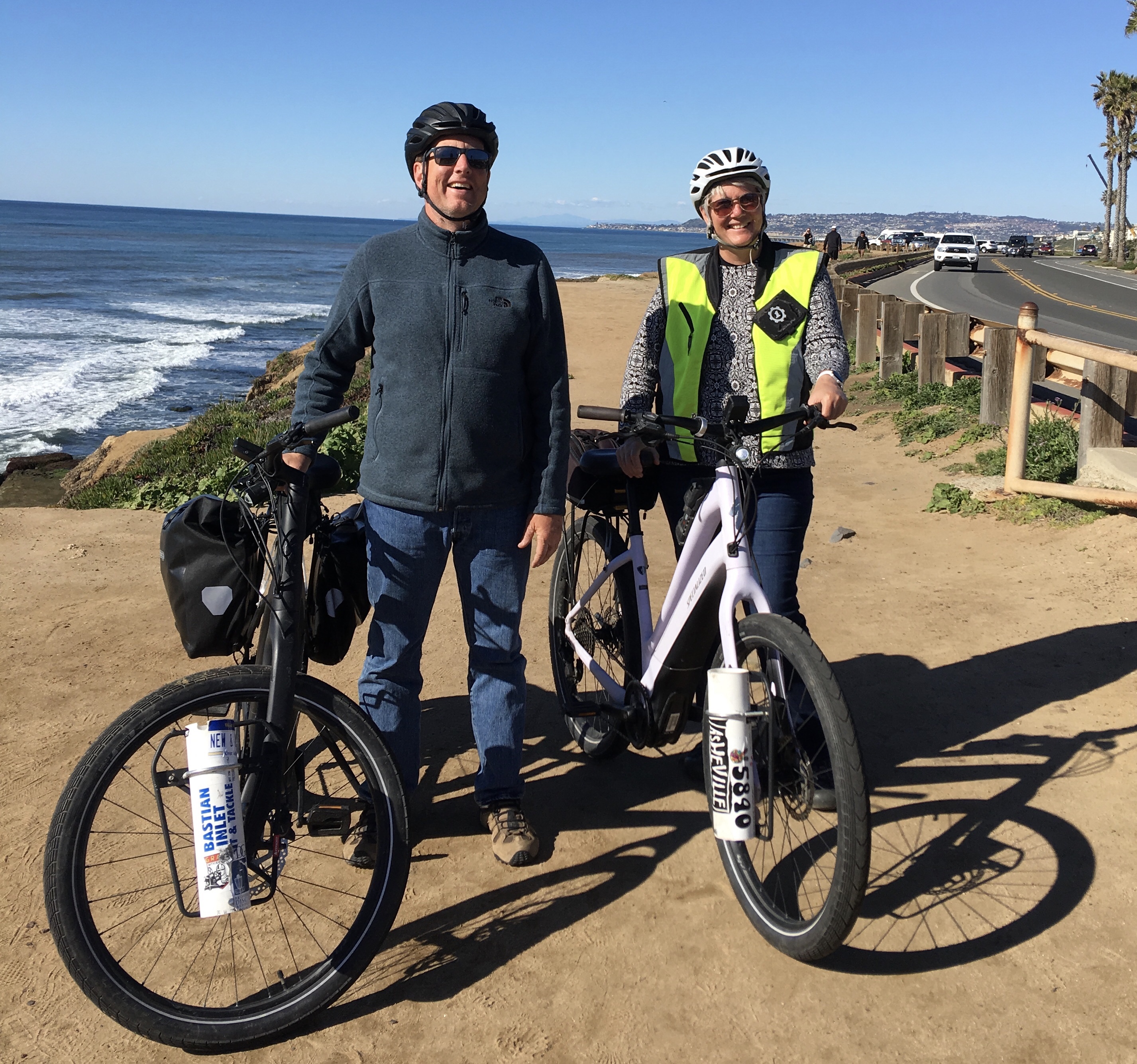 Como Go missions in San Diego involve bases, beaches, mountains, monuments, parks, museums, sports, errands, meet-ups and dessert! Navy bases are home for Eric as most of his adult life was spent on government property. As a retiree, that comfort and familiarity from life in the Navy follows us to wherever there is a military base, which is just about everywhere. Staying in RV parks like Admiral Baker and Fiddler's Cove in San Diego or Desert Breeze in Tucson, provide secure home bases with robust service and amenities at state park prices on some of the best real estate in the country.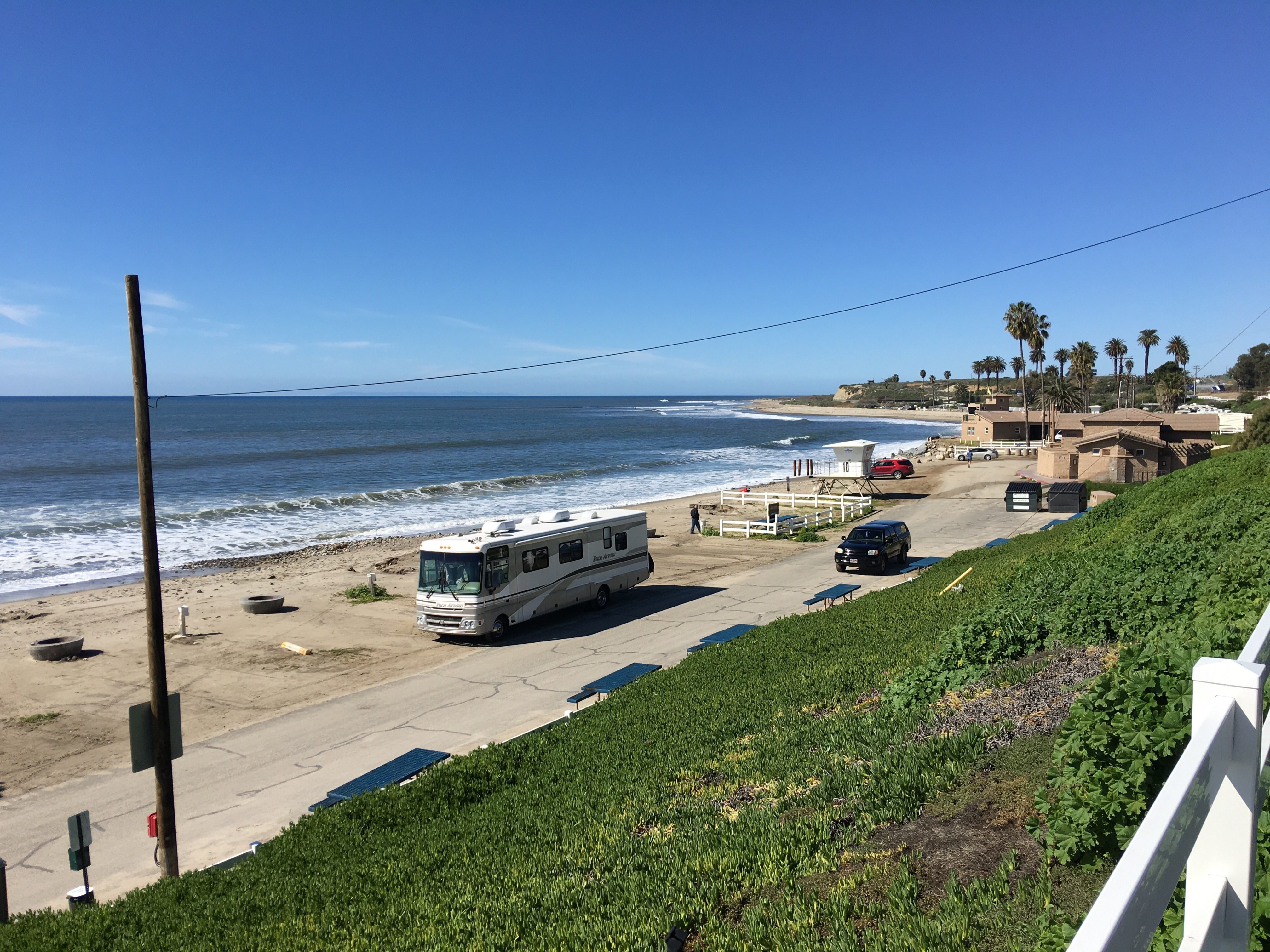 San Diego is the perfect size and set-up for two-wheeling outsiders to become take the city insiders. Between the 20 miles of interconnected paths of the central San Diego River Trail, the 24 miles of the Bay Shore Bikeway, the plentiful dedicated lanes on city streets and the Coronado Ferry linking our home at the Cove to downtown and beyond, there was nothing holding us back, other than ourselves. When you add in the extensive trolley and bus system, who needs a car? Grab your coat and umbrella and go.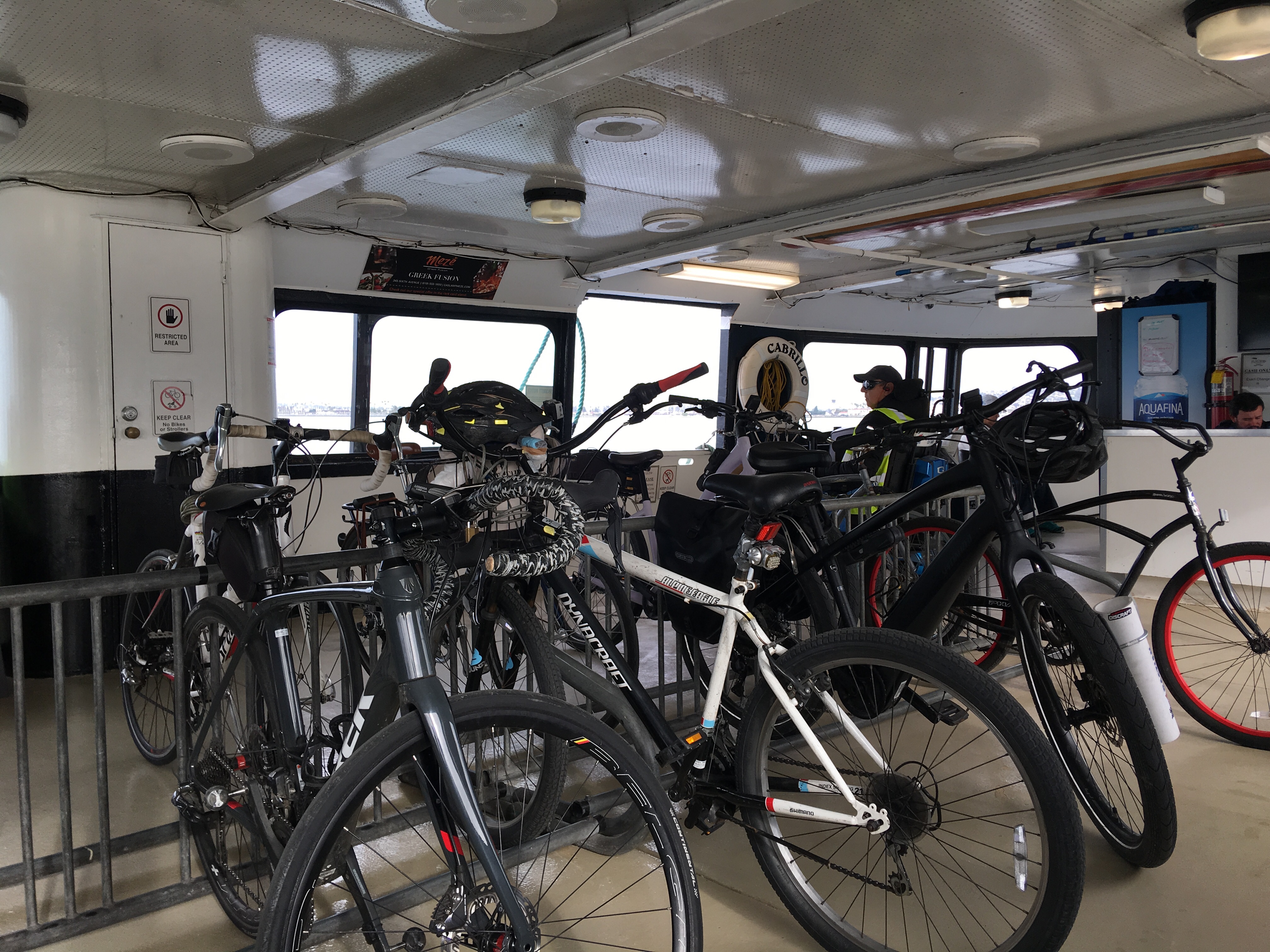 From mountains to valleys, we attempted the 5 peak challenge of Mission Trails Regional Park, deciding that three out of five summits wasn't bad. The vertical climbs proved we were not as hike fit as we were bike fit but were rewarded for our push-on attitudes with stunning views and photos to remind us we made it.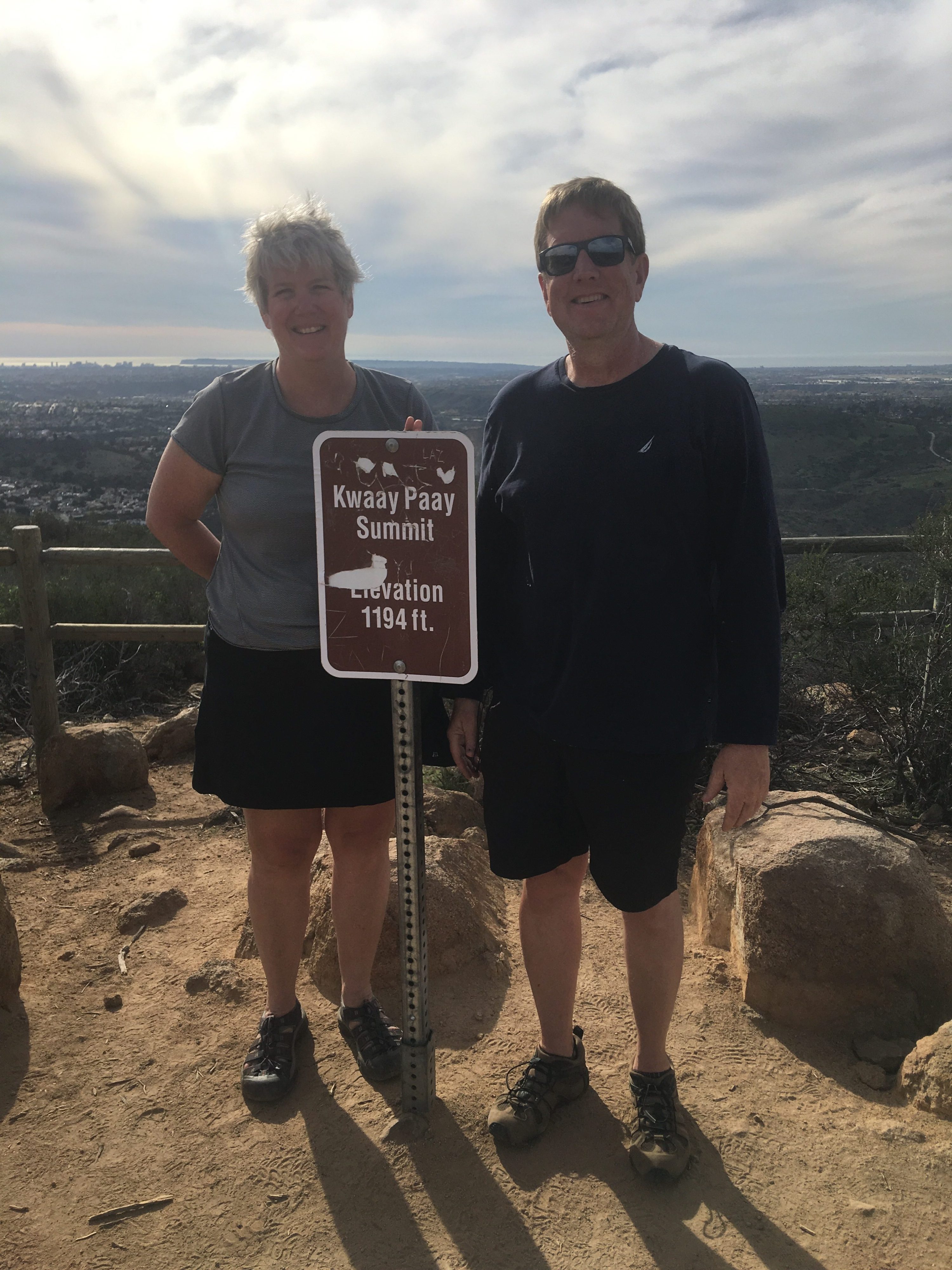 SoCal is all about the beaches and this trip confirmed that we are beach people. While we couldn't jump the frigid waves, we paddleballed on Silver Strand, Coronado and Breakers beaches; flew stunt kites and toasted S'mores over fire at sunset. We rode the boardwalks, piers and towns of Mission, Pacific and Imperial beaches and braved the steep hills to Sunset Cliffs. We roundtripped 40 miles to Seal Rock in La Jolla and checked out the slatted wall at Friendship Beach on the US/Mexico border. And in the 2 days we left San Diego to go to Seal Beach outside LA, we drove the Pacific Coast Highway from Dana Point, through Laguna and up to the Port of Long Beach. Barely surviving the big city roads, we hightailed it out of there, passing through the private beaches of Camp Pendleton and returning to our adopted home in Fiddler's Cove. Every beach had it's own vibe but it was the Breakers Beach at North Island that resonated the most. Nothing's better than paddleball under the roar of F-18s and SH60 helicopters overhead and views of Point Loma and ship traffic while dining on a bagged lunch.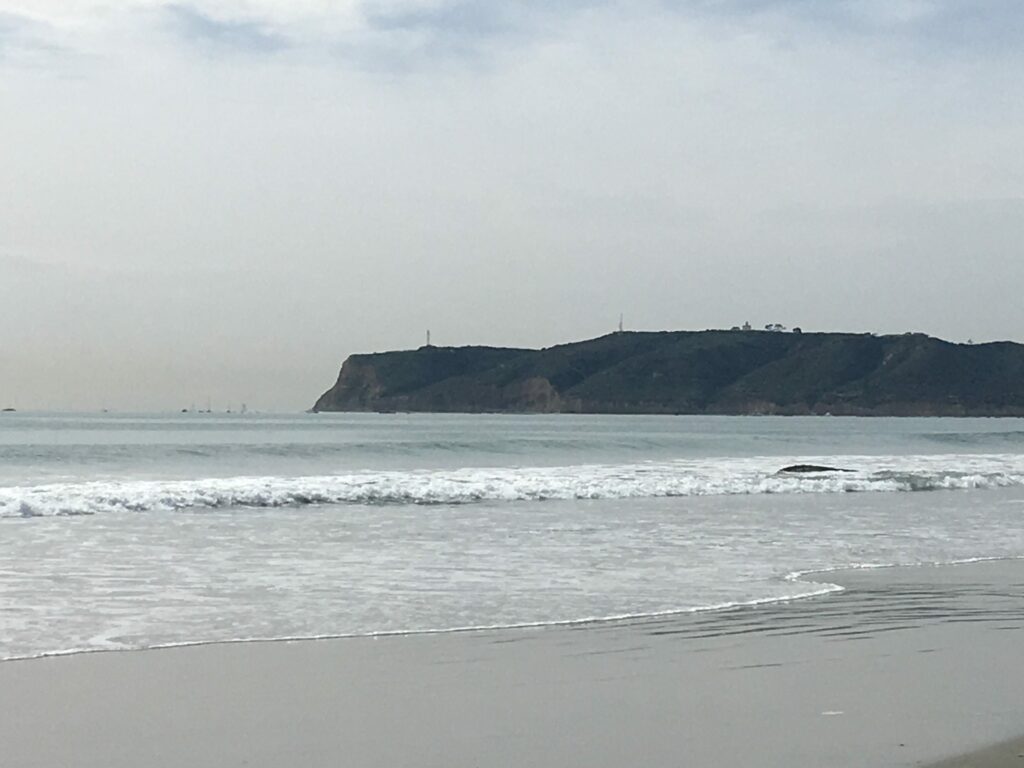 It seems like all that beach, bike and hike would have consumed 30 days, but then there were the monuments, parks, museums and attractions. Eric shared a stroll down memory landing deck on a visit to the USS Midway. Then there was Point Loma, Cabrillo and the National Cemetery. Old Town, Liberty Station and the 16 museums of Balboa Park. The Coronado Historic Museum, Mormon Battalion museum, Maritime museum and the historic murals of Chicano Park.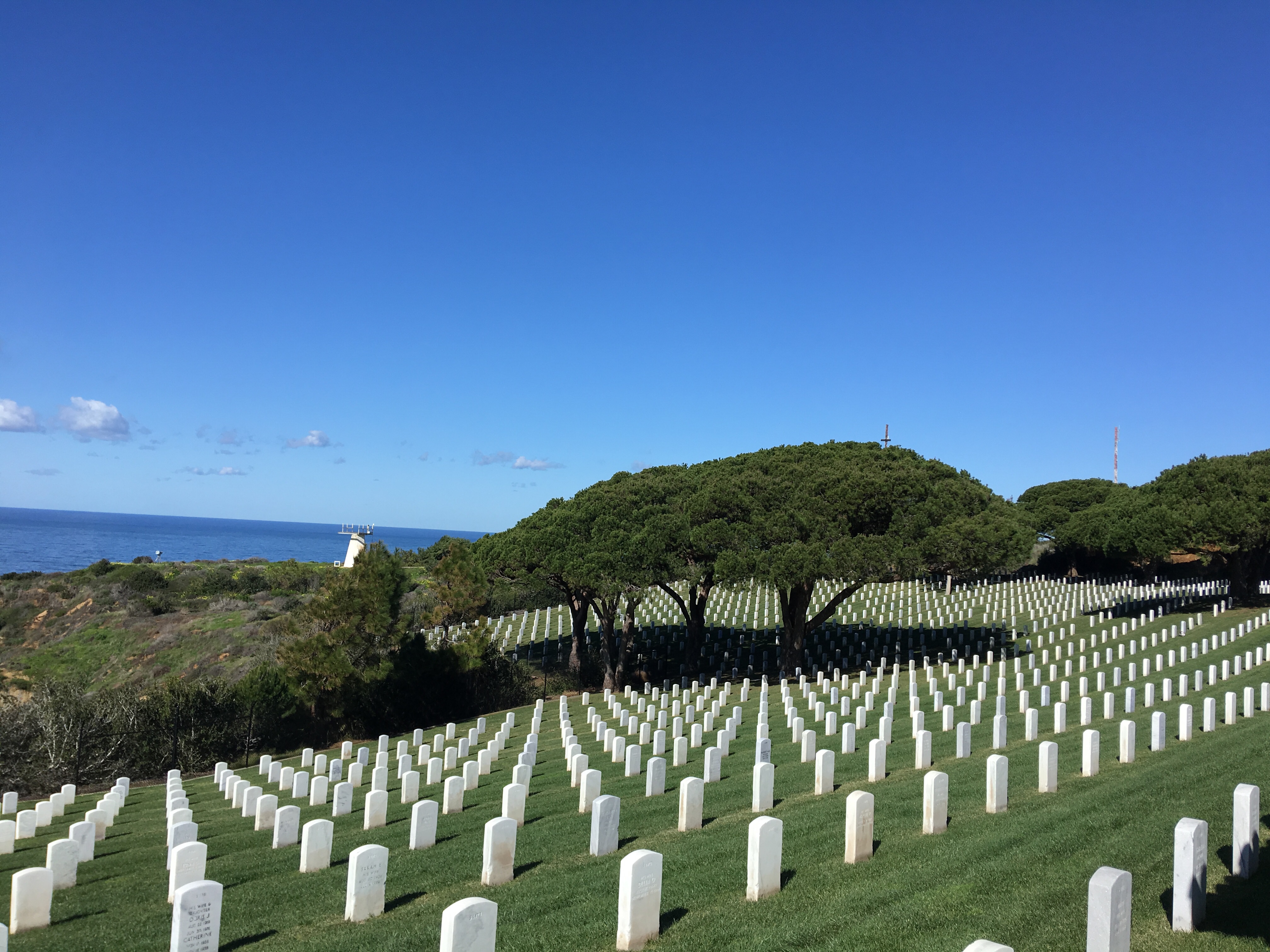 Sheri reunited with a cousin she hadn't seen in 20 years, Eric had a spontaneous visit from Katie, whose Instagram post instigated dinner with Rob the graduating Seal. All surprise meet-ups that the universe gave us. We learned that too much advanced planning is unnecessary. Brush up on your options, but be open to new possibilities. A no-reservation available Cove turned into a booking at a no shower available state park that turned into an in-person, we've got you covered move to the previously unavailable Cove. A fail at Seal Beach, turned into a fit-in at the Cove. A snowstorm in in the mountains turned into a cancel and we've still got you covered at the Cove. Even the drive from Tucson to San Diego showed us that if we are flexible, Betty always has a place to drop her jacks.
We learned that we can live happily in our 250 sq ft rolling condo. Eric can stay happy with modifications like memory foam cushions for sofa and recliner, dimmable LED lights and a brand new latex mattress. Sheri can cook gourmet on two burners and 2 square feet of counter space. One bar at most on the iphone and none on the hot spot make internet access our next challenge to conquer. We keep hoping that it will improve, but hope is not building cell towers any closer to remote campgrounds. Nevertheless, we did not let the AOL dialup speeds keep us from blogging as best we could and now know all the libraries and other free wifi spots in greater San Diego.
With a lot of country to explore, we don't know when we will see San Diego again. It is hard to imagine finding another destination that offers as much fun and adventure, but our bet is that we will.