It's hard to wrap your head around southeastern New Mexico. It's not artsy Taos or wealthy Santa Fe or scientific Albuquerque. It's a product of millions of years of geology that left a system of massive, intricate and stunning caves known as Carlsbad Caverns National Park, hundreds and thousands of feet below ground. The same Permian Sea that was the foundation for the caves also left underground the largest deposit of oil and gas in the United States, maybe in the world. The wealth and beauty lies in the belly of the earth. Up on the surface is another story.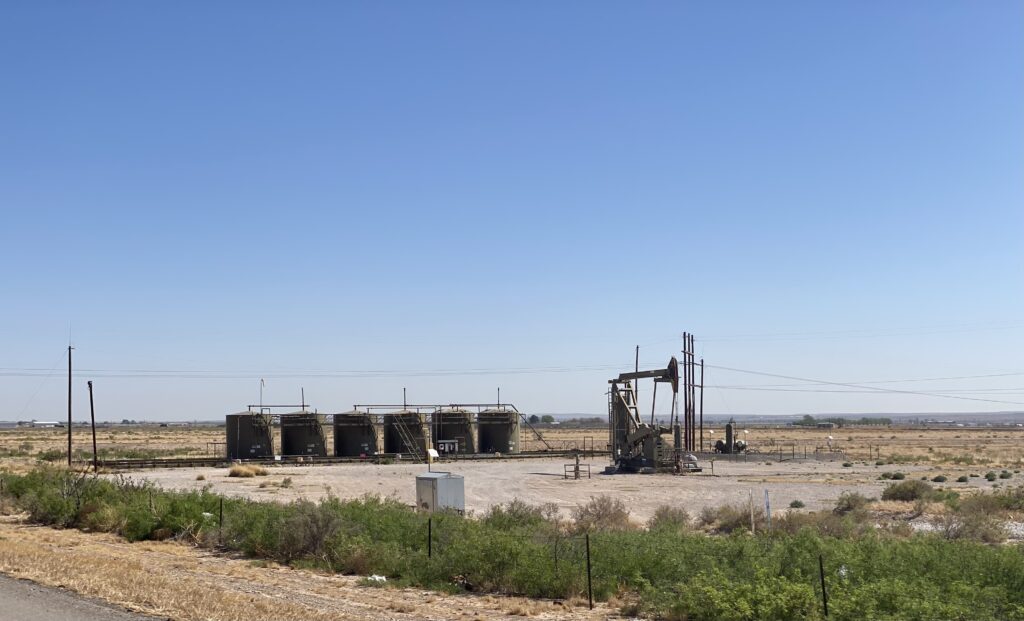 Before we became National Park sticker hunters, we visited Carlsbad Caverns in 2018, not knowing Guadalupe Mountains and White Sands National Parks existed. Coming out of Big Bend earlier this month, we worked a route to dig into West Texas and Guadalupe along with the southeastern towns of Carlsbad, Artesia and Roswell before hitting south-central Alamogordo for a White Sands National Park adventure.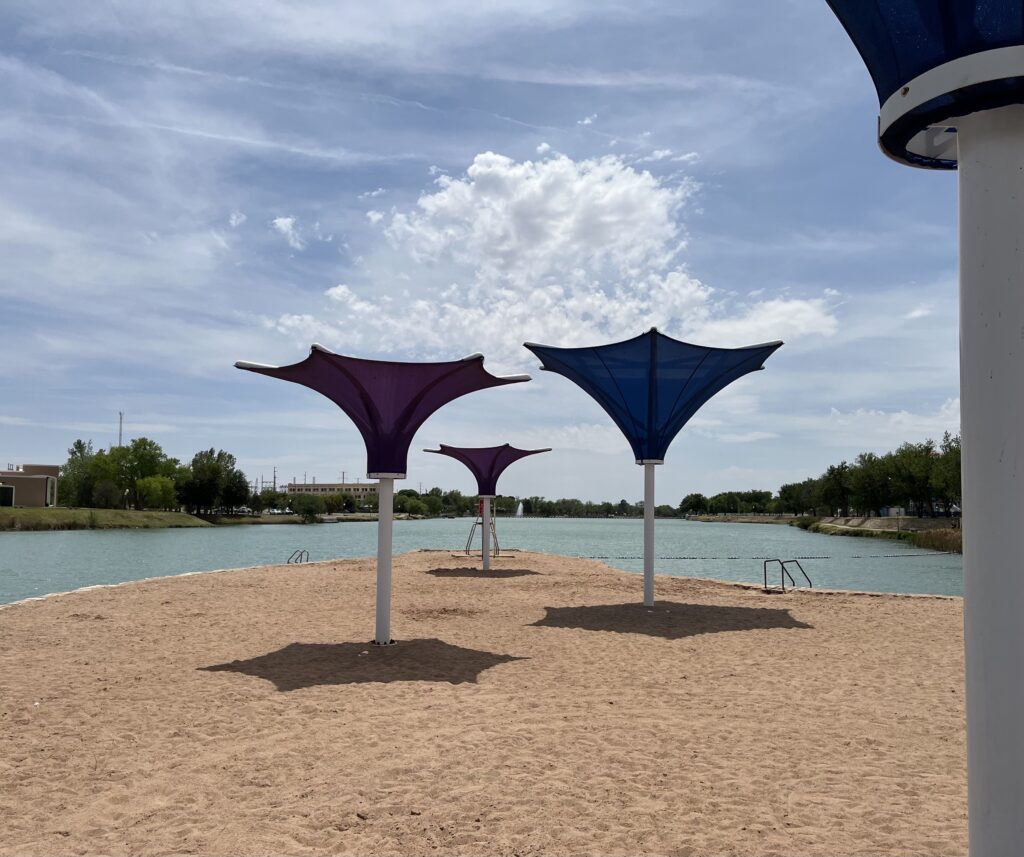 Carlsbad is the atypical boom town. Extracting black gold is not pretty. The economic boom has funded beautiful public works projects along the Pecos River, including 4 Pickleball courts but unfortunately no playa's for Eric. These parks, library and recreation areas look out of place in the industrial grittiness of the surrounding town.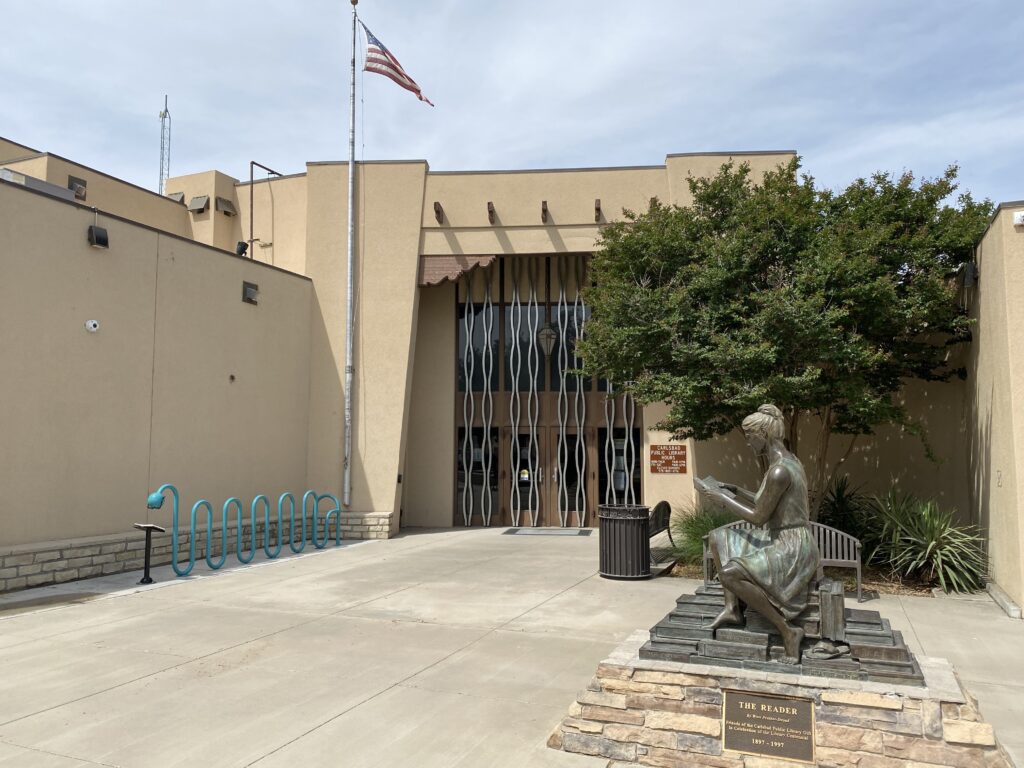 In the New Mexico desert, there are no trees to hide the heavy equipment, oil rigs, and rusting metal across the landscape. New oil money mansions along the banks of the pale green Pecos River are incongruous among the aging manufactured and salt box homes surrounding them, remnants from a decades earlier boom-bust cycle.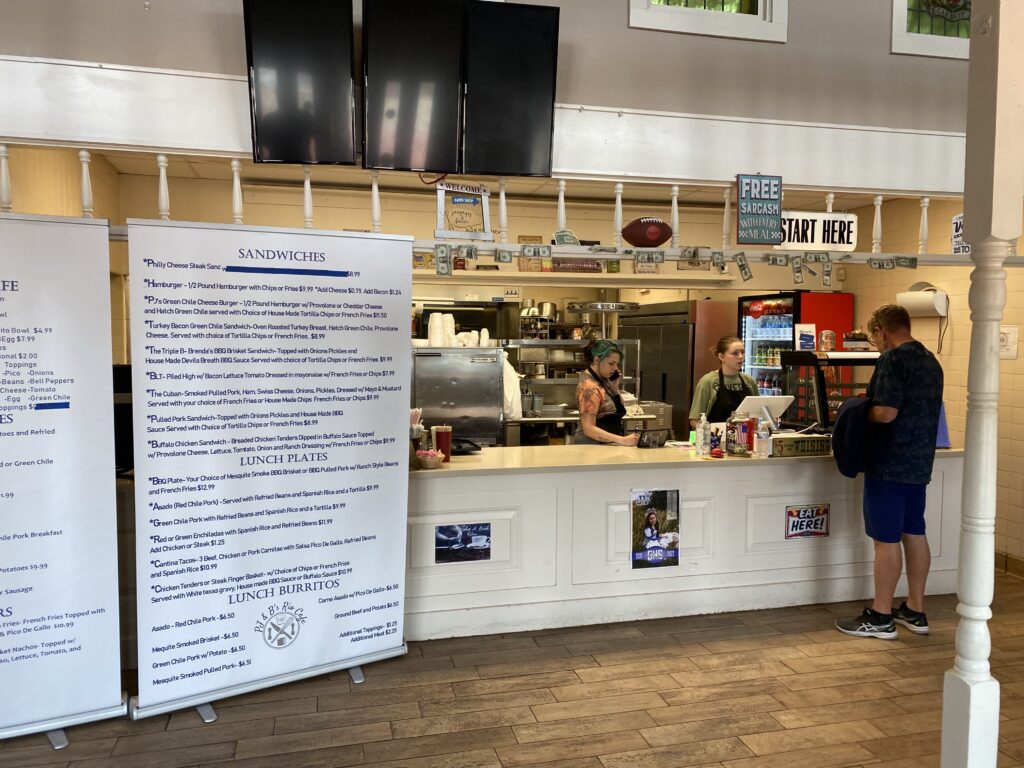 We hunted down a delicious beef brisket and green chili burrito along the banks of downtown Riverwalk after thrifting through town. It was a 20 minute drive from our camping spot at Brantley Lake State Park, where, unlike most lakes, Brantley is an off-putting pale green flat of water backed up behind an earthen dam with a cement spillway built in the 1980's.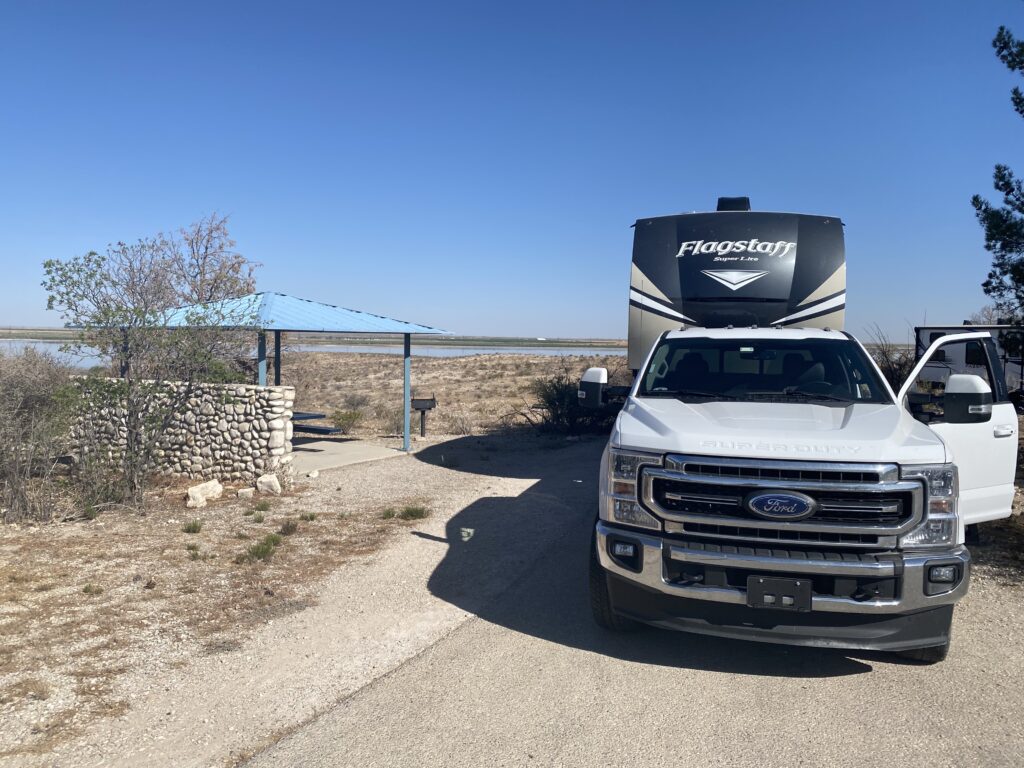 The camping park way above the lake is functionally nice with level cement pads, covered patios and modern bath houses. None of that can make up for the eyesore of a landscape on which it sits. Once you become blind to the surroundings, the campground and day-use park is well constructed and built for crowds. At first glance it may not appear to be the kind of place you would go to get away, unless of course, it was your only place.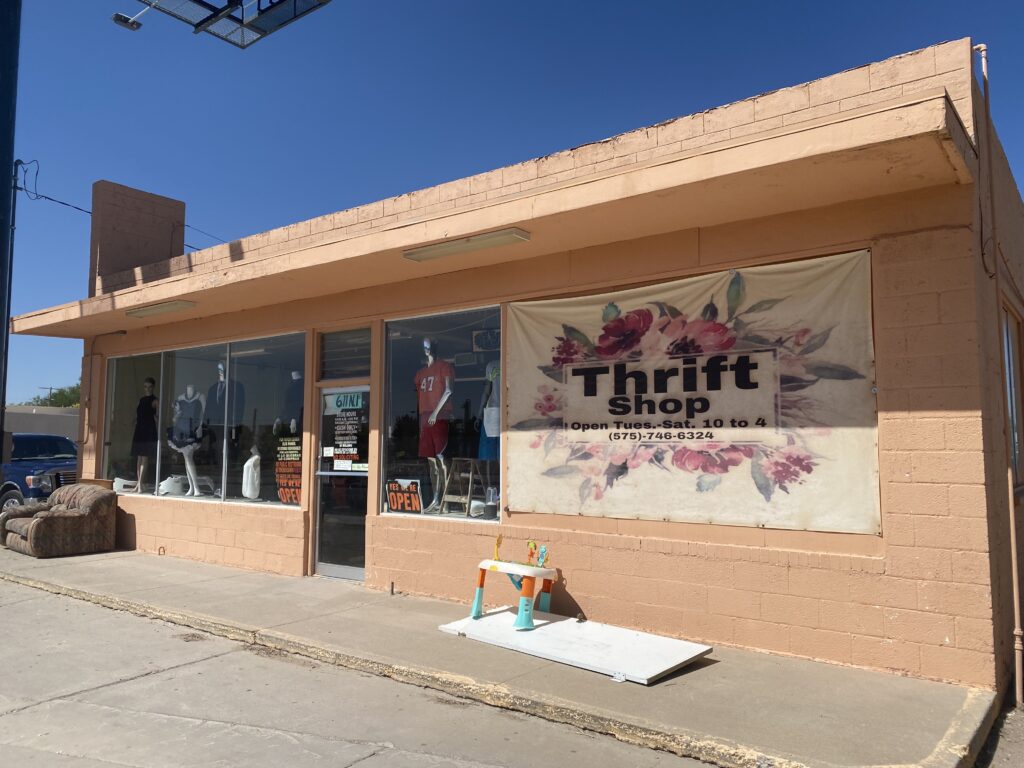 North of Carlsbad and still in the Permian, Artesia is even worse. The main attraction is a high school football team called the Bulldogs which plays is a stadium that would rival most minor league ball parks. We stopped in the thrift stores and pawn shops, picking up some steals on a Cabela fishing shirt and Kavu sling bag. If we ever want to live the less glamorous New Mexico version of Friday Night Lights, Artesia might be the place.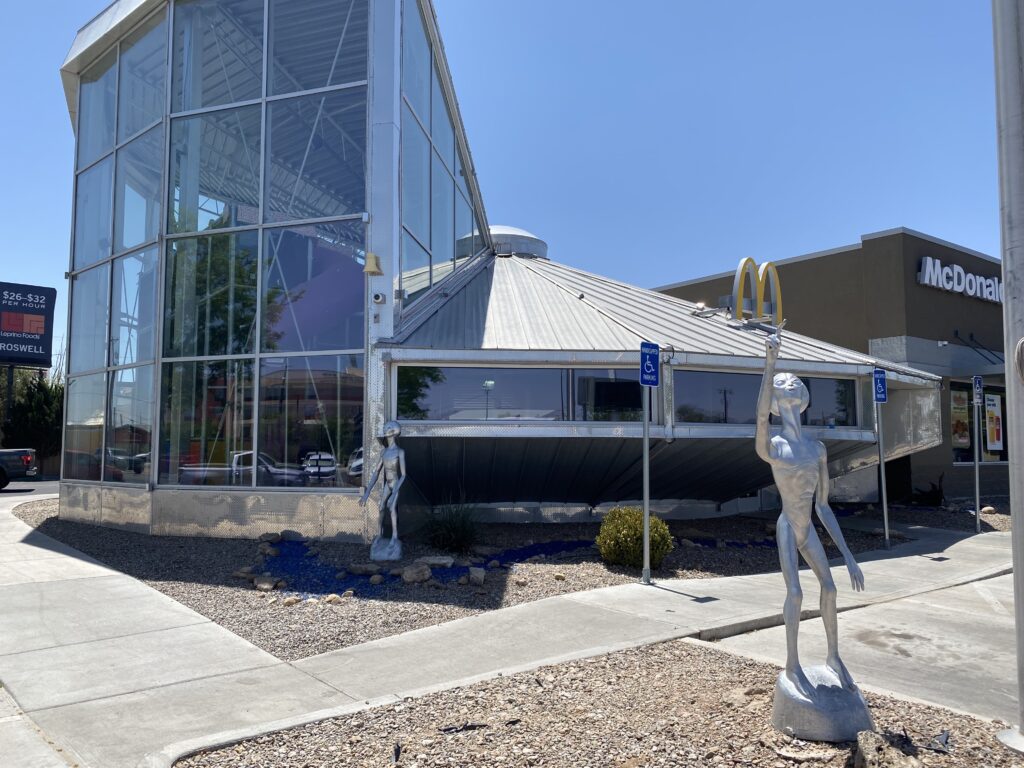 Our final stop on our journey to White Sands was a pass through on Roswell, NM. Famous as the home of aliens in the 1950's (actually high altitude mylar balloons), Roswell is a bustling county seat that has adopted the bug-eyed alien as its kitschy mascot. We were expecting the city to be dominated by uf-ology.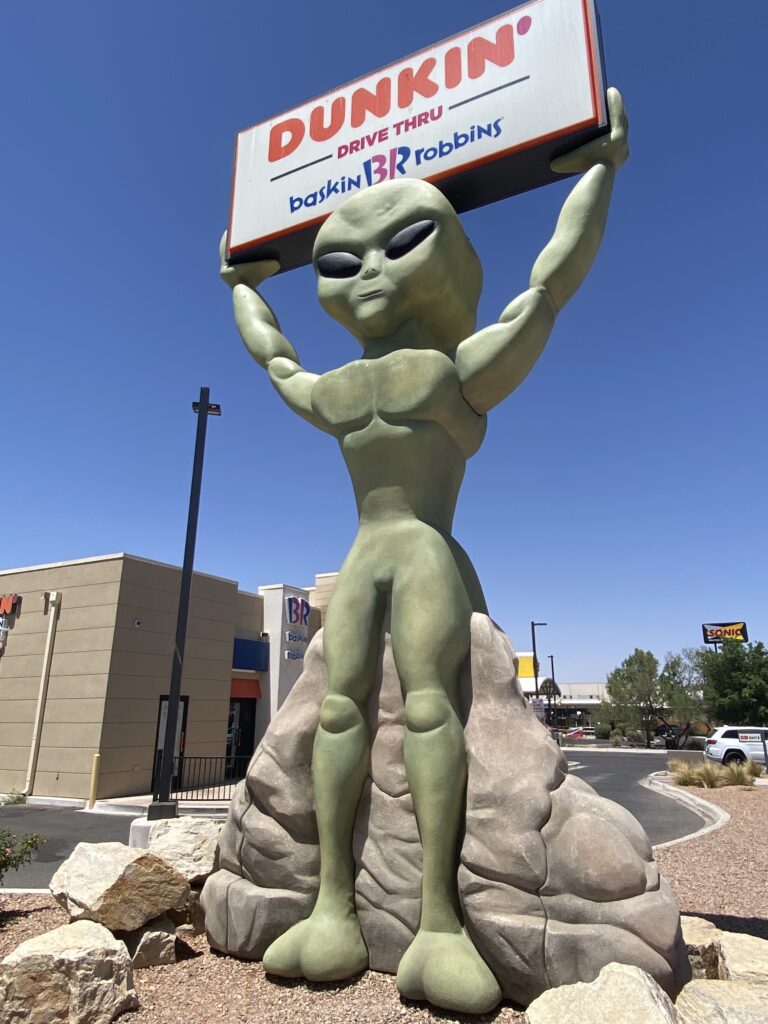 In reality, the city is impressively large with a Beaux-Arts city hall, large commercial air center, and bustling downtown. The alien invasion is not the least bit serious and anyone who takes it that way is probably just like the Q-Anon dude that drives this truck.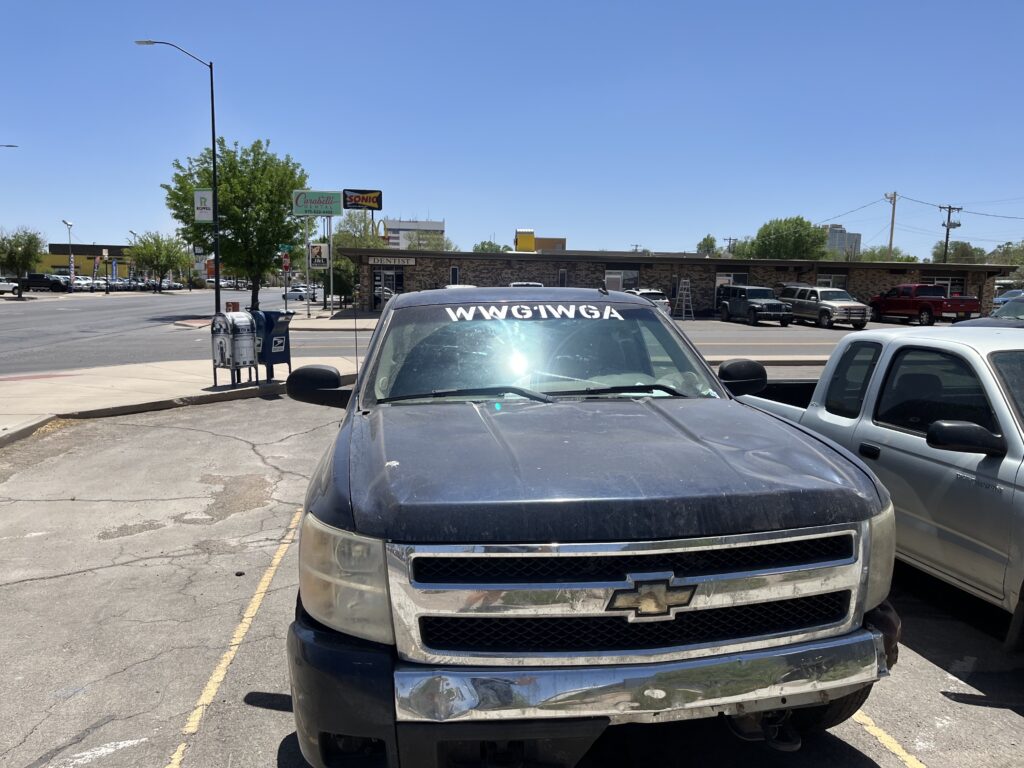 While going broke filling up the gas guzzling F250 at 4+ dollars per gallon, it was interesting to see where the petroleum action in the United States was taking place. With so much activity in the Permian, it remained a mystery to us why we were getting busted at the pump. Local folks say the boom this time will last 30 years or more. In southeast New Mexico, it may not be pretty but the party is just getting started.