Sitting high above the town of Alamogordo in the foothills of the Sacramento Mountains is a cathedral to the genius of the men and women who designed and built the rockets that flew man into space. This cathedral is disguised as the New Mexico Museum of Space History. Five stories of sleek gold glass enshrines artifacts and displays that are incomprehensible to common man. Surprisingly, commoners are allowed in to the sanctum for a small fee, if only to reinforce their obvious ignorance.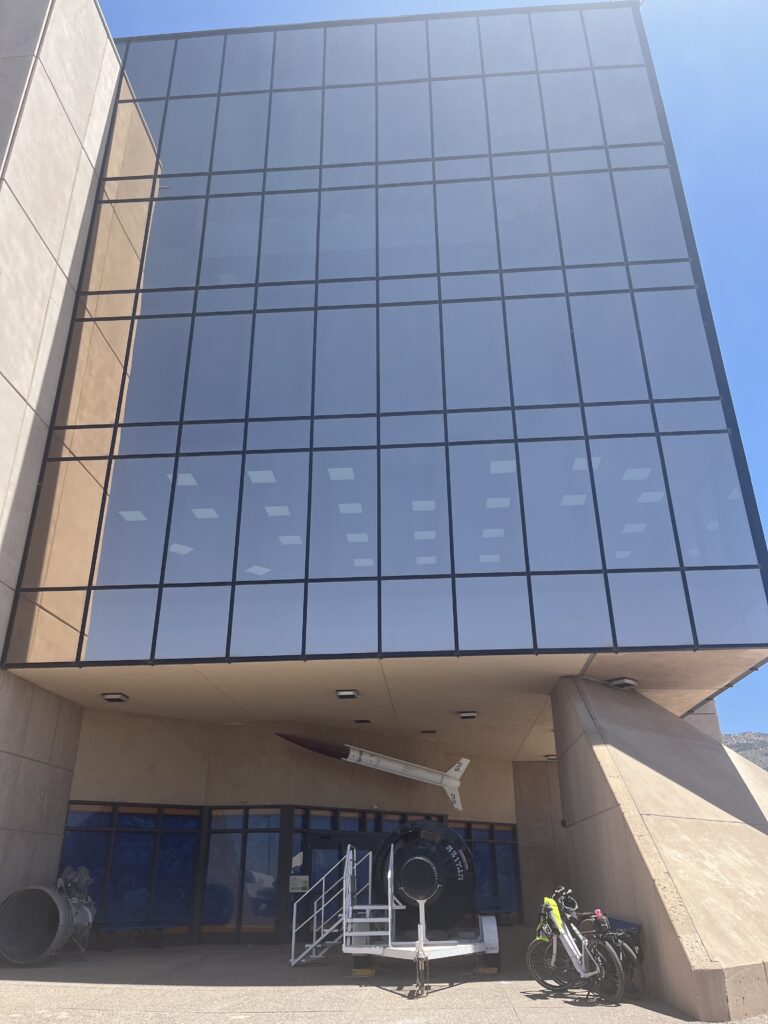 Looking to combine some leg pain with brain pain, we chose to pilot the Comos from the air base some 15 miles to the museum through harsh sun and stiff wind. The ambience of interstate truck traffic kept us company as we pedaled the flatlands east along Route 70 until heading north for a steep five mile climb to the rocket temple. Inside, we rode the Endeavour elevator to the top floor where we had a commanding view of all the commoners in the town below.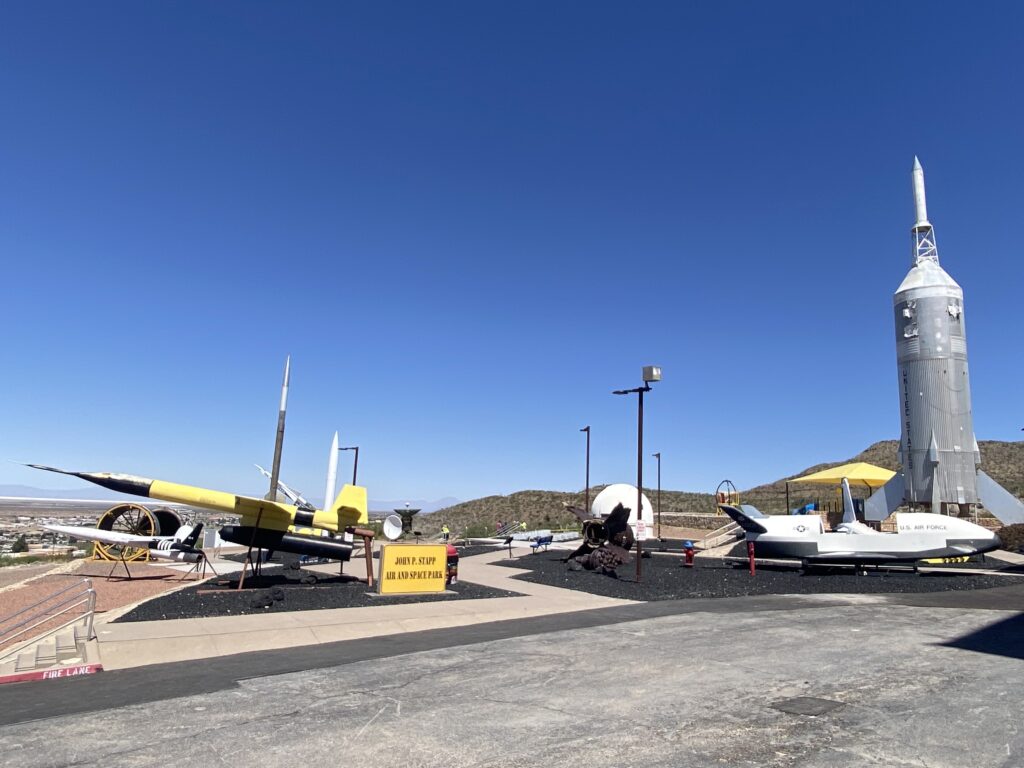 Intricate, acronym-laden, physics intense displays assured us that the great minds who designed and flew rockets were next level super geeks. Circling around the perimeter of the chapel, I mean museum, we descended through through four floors of magnificently confusing displays. The highlight was a shuttle simulator designed to demonstrate the futility of mere mortals making a successful landing. While Eric managed to bring it back to the runway in one piece, the display was quick to point out that much work and practice was still needed. Lesson: don't get a big head just because you used to build flight simulators. We in the Space History Museum are much smarter than that.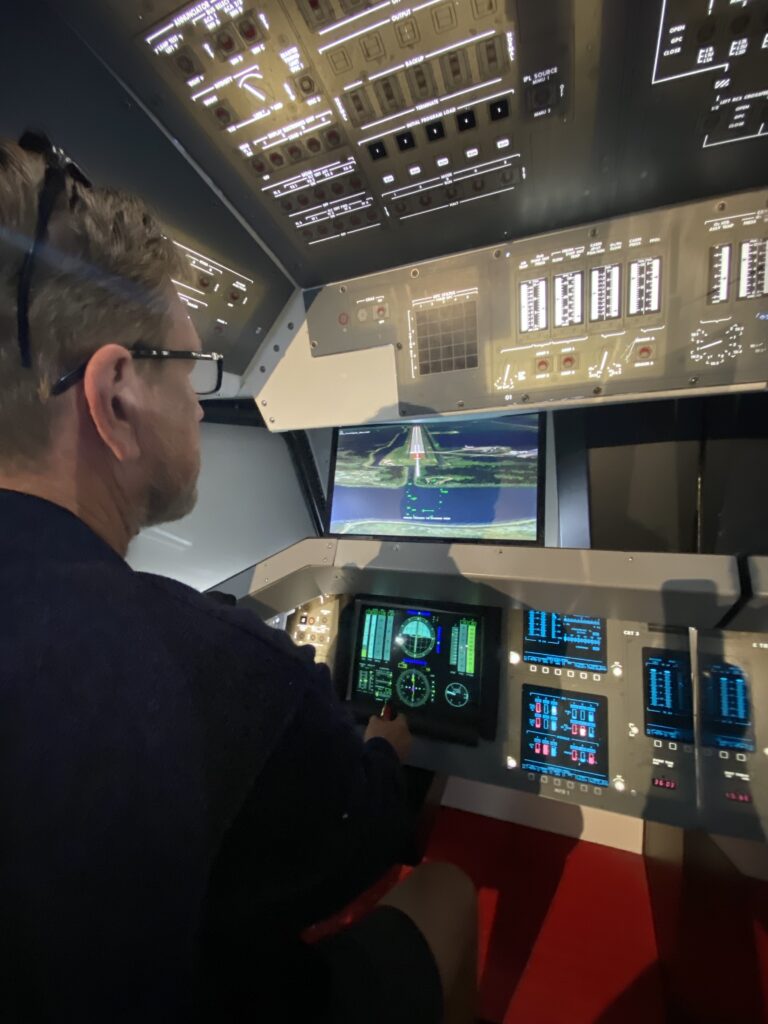 After clear as mud explanations of inertial navigation units, orbital mechanics, rocket propulsion fundamentals, and the space environment, we finally arrived back to the first floor. So as not to leave the guests feeling utterly stupid, there finally was a display that we could understand. A homage to the TV show Star Trek spotlighted Spock's pointy ears, Kirk's overly expressive acting and quite a few models of TV space ships that would never work in real life but looked super cool. We left convinced that Star Trek was real, well of course not the original series but definitely the follow on "Star Trek: The Next Generation" with Patrick Stewart. How else could it have been in the museum?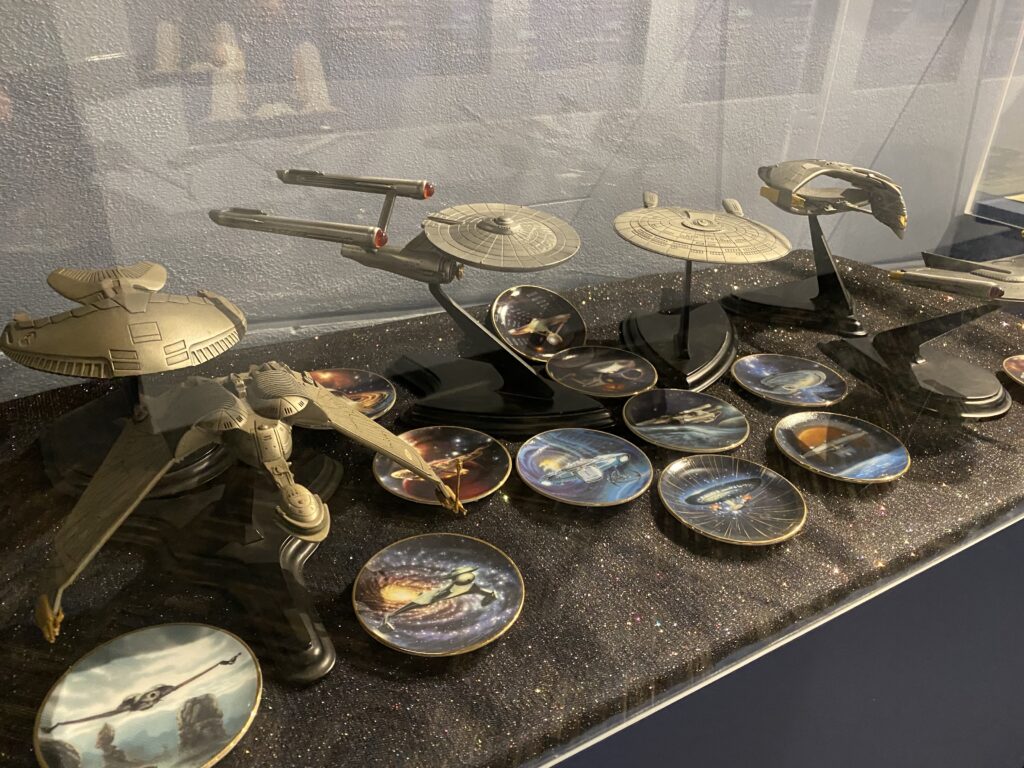 Outside the temple, missiles and rockets were erected probably to protect the palace in case of an assault. We had worked up quite an appetite and all the gift shop had for nourishment was freeze dried space food. Passing on the dehydrated eggs and sausage, we saddled up for a screaming descent back into town for a Cinco de Mayo celebration among the townsfolk who almost certainly had no idea of how to assemble a rocket but hopefully could assemble a state-of-the-art taco.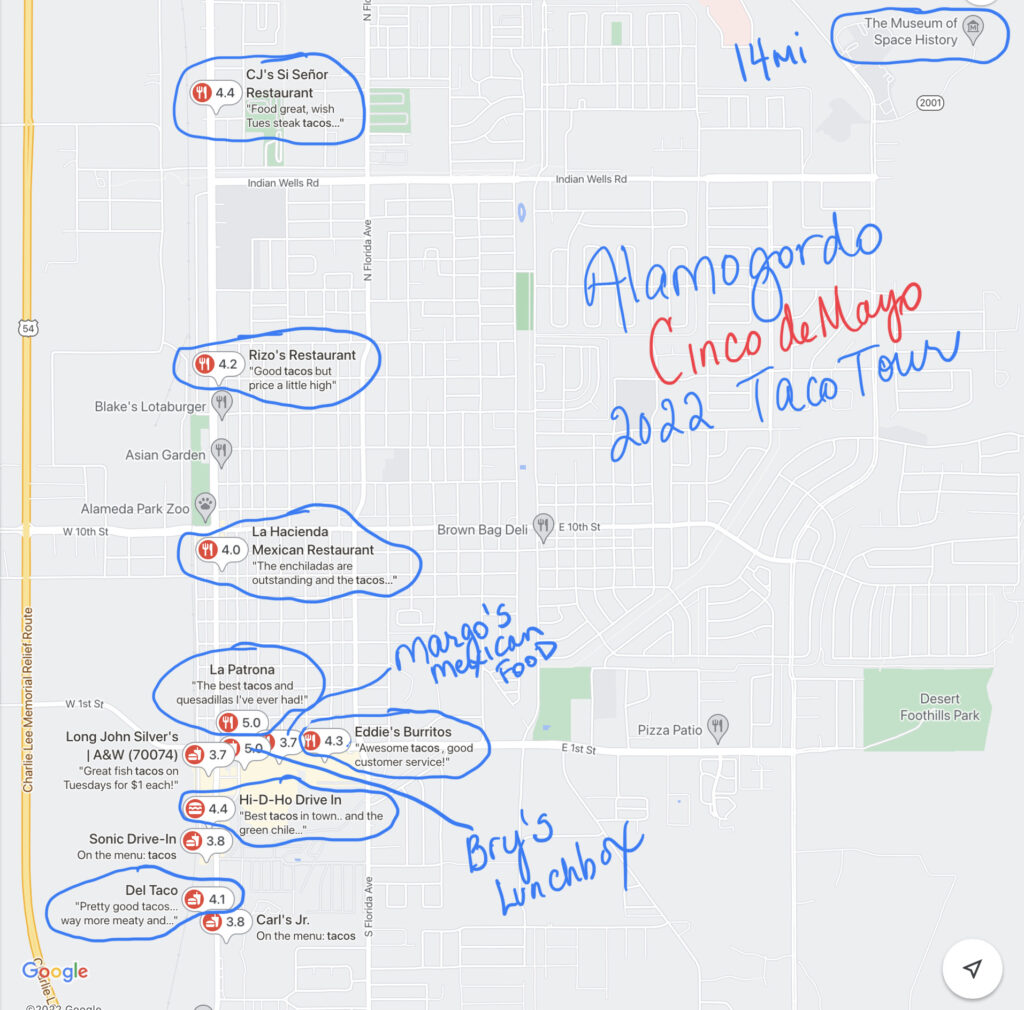 Google maps gave us more than 10 options, but we eliminated all the fast food except one, giving us nine possibilities. Our theoretical plan was to get two tacos per place and review them on shell, protein, toppings and salsa, crowning Best Taco of Alamogordo. But in order to eat 9 tacos each, we'd need to be hungry and it would need to be an all day affair. Don't worry, we did not eat nine tacos each – but it sounded good (and fun) at the time.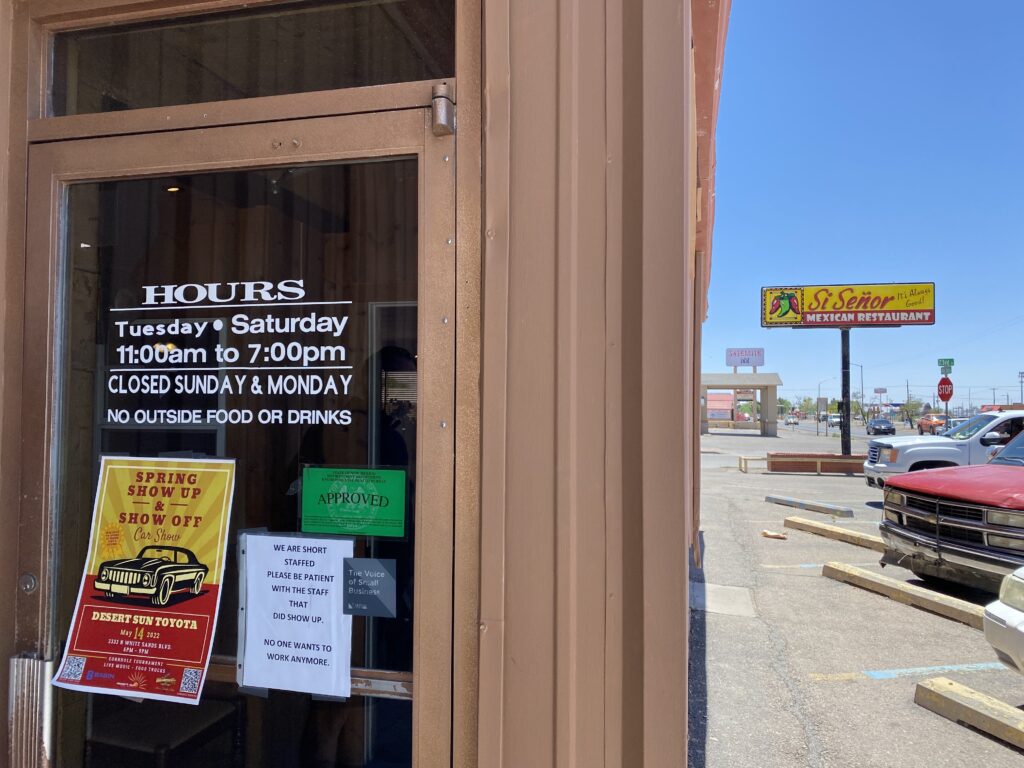 The Big Taco List included the top rated restaurants, smaller hole-in-the-wall joints, and one fast-food option. A few were closed or shutdown so in the end we hit up four: 2 restaurants, 1 dive, and one fast food. Since you'll most likely never eat a taco in Alamogordo we won't drown you in nitty gritty reviews, but we did a have a few takeaways worth noting: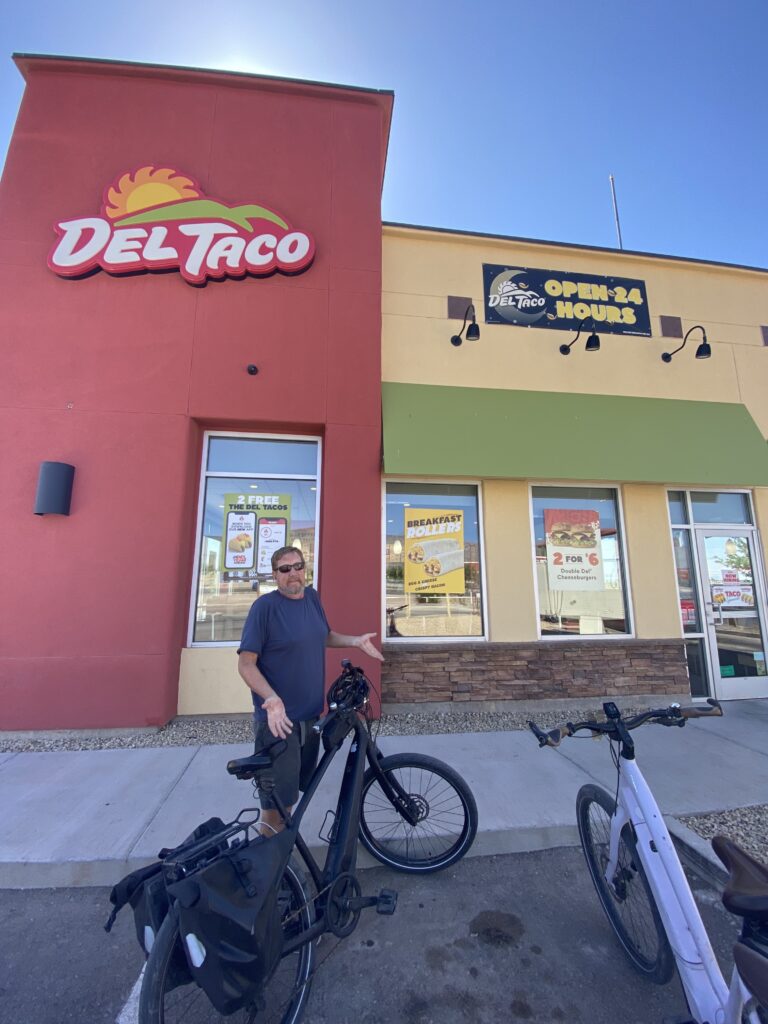 It's fun to ride around a city on a bike and eat tacos. It's like an old fashioned bar crawl but healthier. Plus, you kind of get hungry and forget about how many tacos you have already eaten with all that getting on and off your bike.
It's fun to share it, to talk about the presentation, the flavor, the yum and the ew. Make sure you find a taco buddy to do this with. Otherwise, you risk looking like a person with a taco problem.
Usually a crowded parking lot is good sign but the taco we liked best had only a handful of people in the restaurant. In fact the numero uno restaurant, which was crowded, was actually no better than fast-food. Everyone inside thought they were having a great lunch, but we will bet you 10 pesos, they never tried anywhere else. Big mistake.
Make a map to get around. You'll learn a lot about the town just making it. In the end, you might not use it, but it makes the whole thing a lot more official.
Don't even get us started on Yelp, TripAdvisor and Google Reviews. They are fake. Except for the ones we write.
In the end, our favorite Taco came from a Thrift Shop. If you find that hard to believe, you clearly do not know us.