How do you make camping in Elephant Butte, watching bad TV and lamenting a stopover in the town of Truth or Consequences worse? Here's an idea. Have parts in your roof top air conditioner explode. It will delight your senses with a loud bang similar to a gunshot and a foul smell of burning electrical wires. Bonus, it will get nice and hot. Things are going to break if you use them long and hard enough and gosh knows we have been doing just that. We sat in the heat of the evening contemplating the rest of the trip with no AC, at all, ever. We considered that a power surge took it out, and maybe the fridge was gone too. We ate all the ice cream in the freezer just to be safe and to try and cheer up.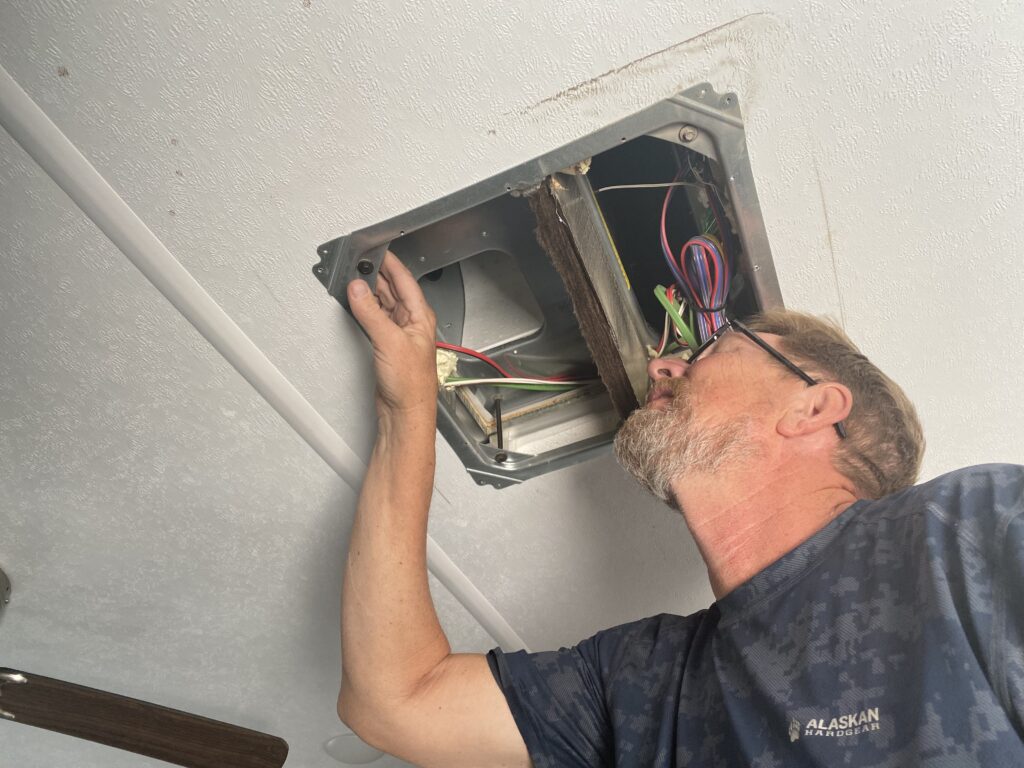 Fortunately, the night time temps sunk into the 60s and the winds kept the air flowing to rid the nasty odor. The fridge showed no signs of warming, so we were spared having to do a 7am cook everything in the freezer fish fry like in Dallas three years ago. Neighbors love the smell of salmon, hard boiled eggs and chicken chili in the morning. Using common sense conversation, our working theory was that the A/C burnt out trying to keep up with 90-110 degree temps for way too many weeks. The internet gives a Coleman Mach 15 unit a lifespan of 3-5 years and with our recent immersion in hot climates, we're probably closer to three than five.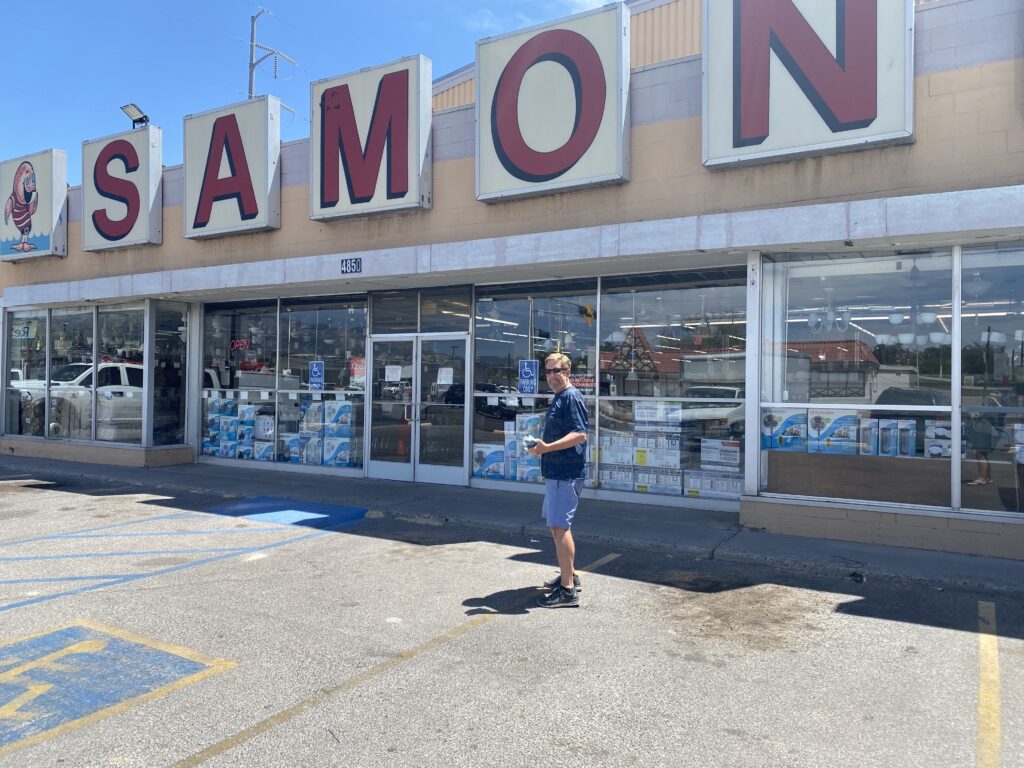 Up and on the road at 7:30, we started dialing up RV repair shops in Albuquerque based on their google reviews (you know how we love those), looking to replace the unit since the internet also said 9 times out of 10 they can't be fixed. In and out of cell coverage in the dry deserted desert, we left messages of desperation when we could and dropped calls when we could not. Everyone we dialed said that last year every family in America bought an RV, and this year they were all in the shop. They couldn't get to us for at least a week, or maybe a month, or maybe never.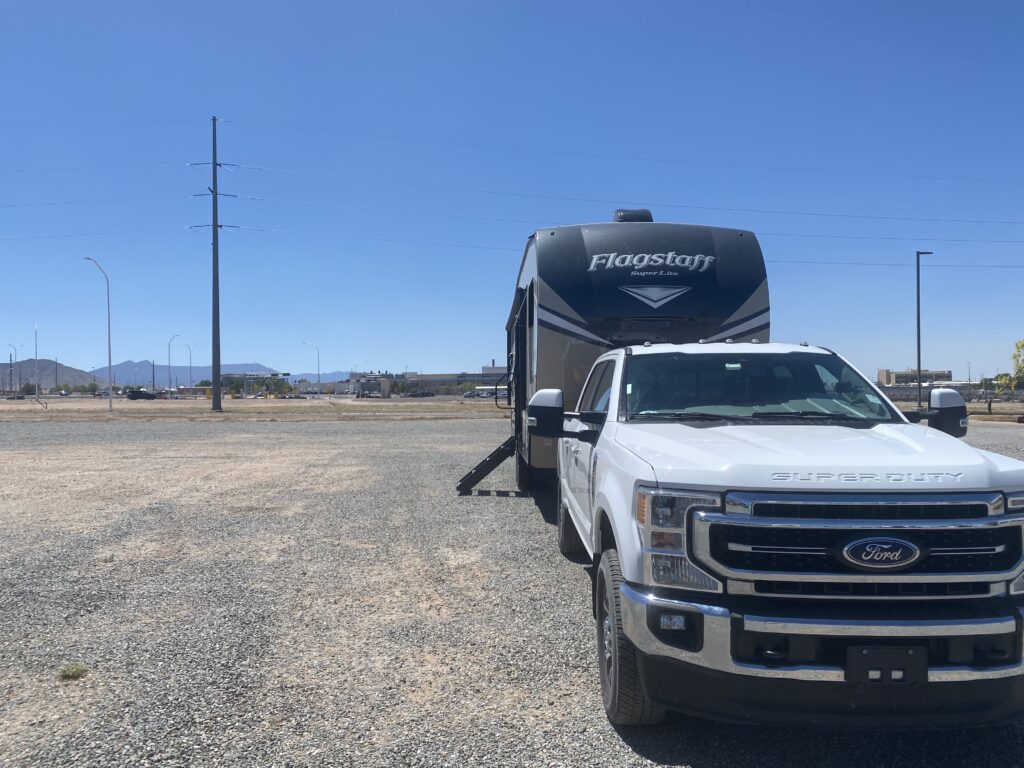 We'd spent 5 days on Kirtland AFB in 2019 and hoped we could snag a first come first serve site to tent camp while Roxie was in the shop. What we found instead was a camp full of people doing long term living. Relegated to overflow, we opened the windows and started hatching a new plan. If there is one thing the internet has always been good for it is entertainment, like an endless season of America's Funniest Home Videos where people do the dumbest things on film and put them on YouTube without a chance of really winning $10,000. A good example is a dumb, heavy dude 13 feet up on the roof of his RV playing with high voltage equipment, which we watched and treated like a lesson from a licensed contractor.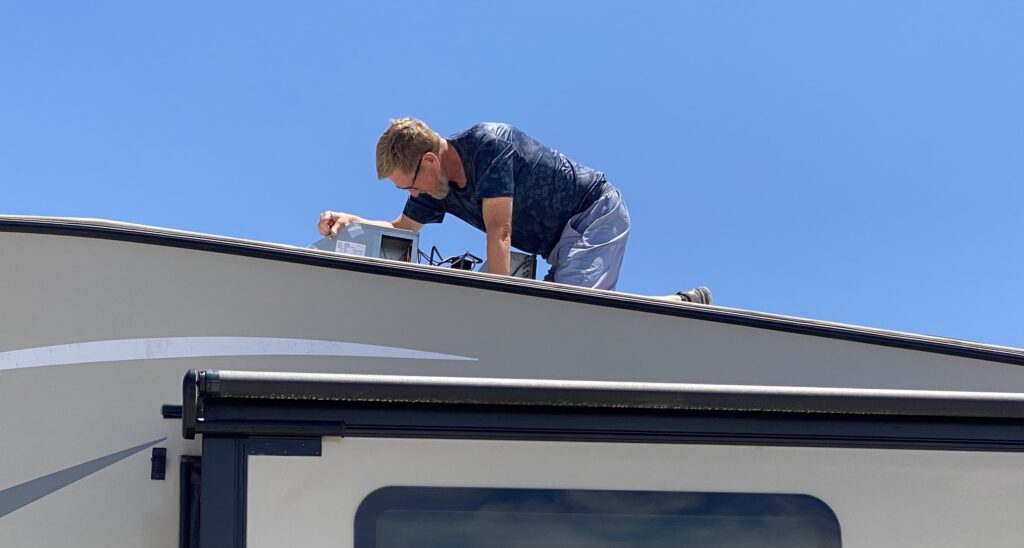 First Eric took the panels off the A/C unit in the ceiling. No burnt wires, nothing melted, no stink. Then he climbed up on the 13'2" roof and dismantled the outside compartment, but not before the gale force winds blew the cover off, tumbling across the deep gravel parking lot. Good thing Sheri can still outrun an AC unit cover in 30 mph winds. Continuing to remove protective panels, Eric eventually discovered a melted silver canister the size of a tomato paste can. Surely, the AC unit was not supposed to have melted metal tomato cans. Gingerly removing the high voltage junk, Eric backed his way down to solid ground with a mission to find the mystery part.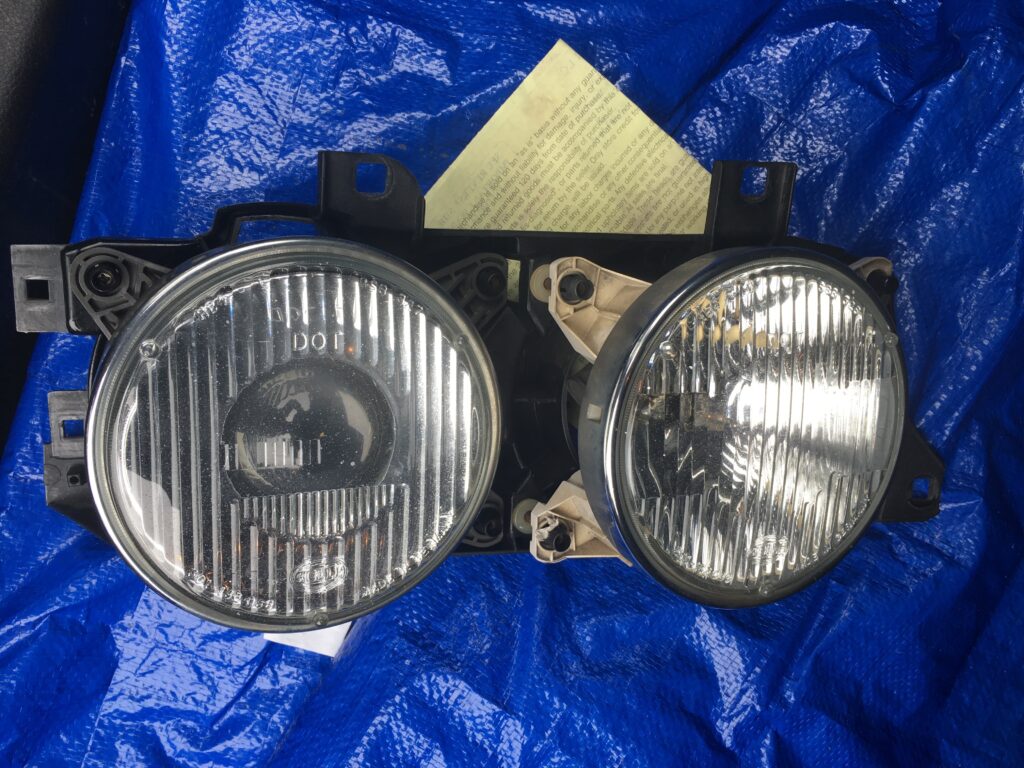 We were familiar with this scavenger hunt. Last time it was find BMW headlights for a 1995 530i so Betty would pass Maryland inspection and get tagged. Pace Arrow must have got a deal on on a lot, cause 2002-2003 were the only years that coach ran with German sportscar headlights. We pulled one out of a junkyard 70 miles from home and the other we sourced from a lighting dealer in Georgia. It took almost a month but damn if we didn't get those plates. How hard could it be to find a brand new 60 micro Farad, 370 volt AC, single can, compressor run capacitor? Hopefully it would be easier to locate than to say.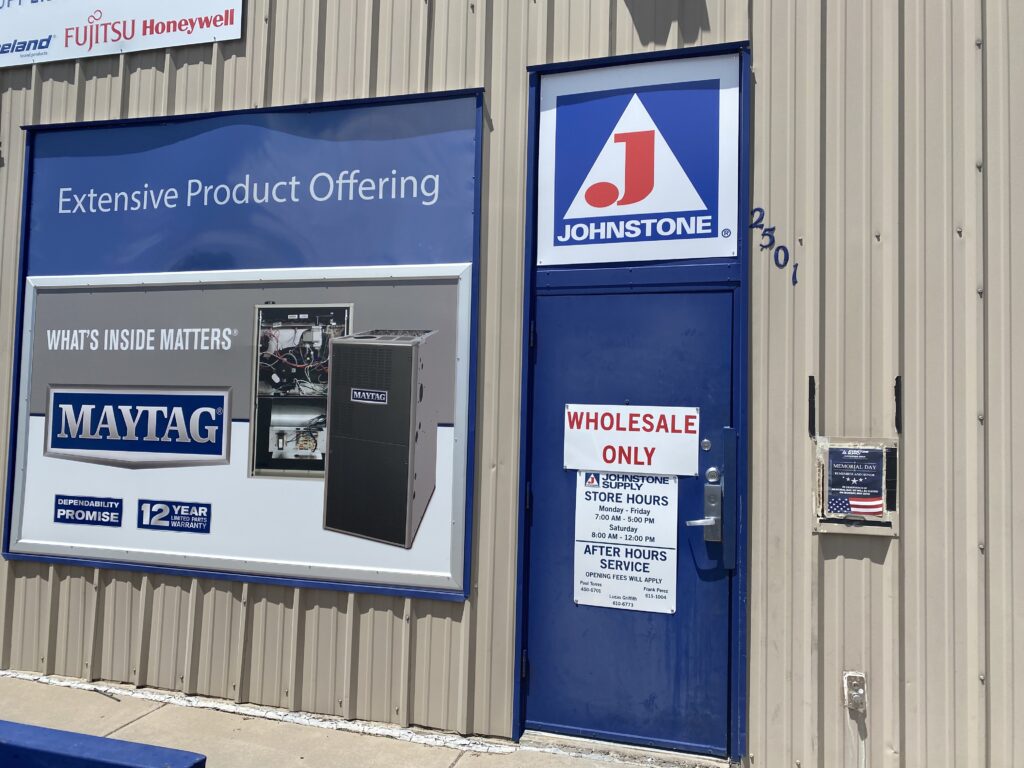 Still waiting for the RV repair shops to call us back, we hit 5 HVAC supply stores and 3 thrift shops (cause we were driving by and it's really hard to not stop). We got close to the part, surprisingly, but not being licensed HVAC contractors, we were not permitted to purchase it. There is probably a darn good reason for that, which we will hopefully never find out. Like most everything in life, there is a loophole. Our loophole was named Matt who worked at Samon's Electrical Supply. Turns out he could buy the part and sell it to us for some unexplicable reason. A few hours later and fifty bucks poorer, we were part in hand. It was not the same part, but it was sort of close. As the old adage goes, close counts in horseshoes, hand grenades and HVAC repair.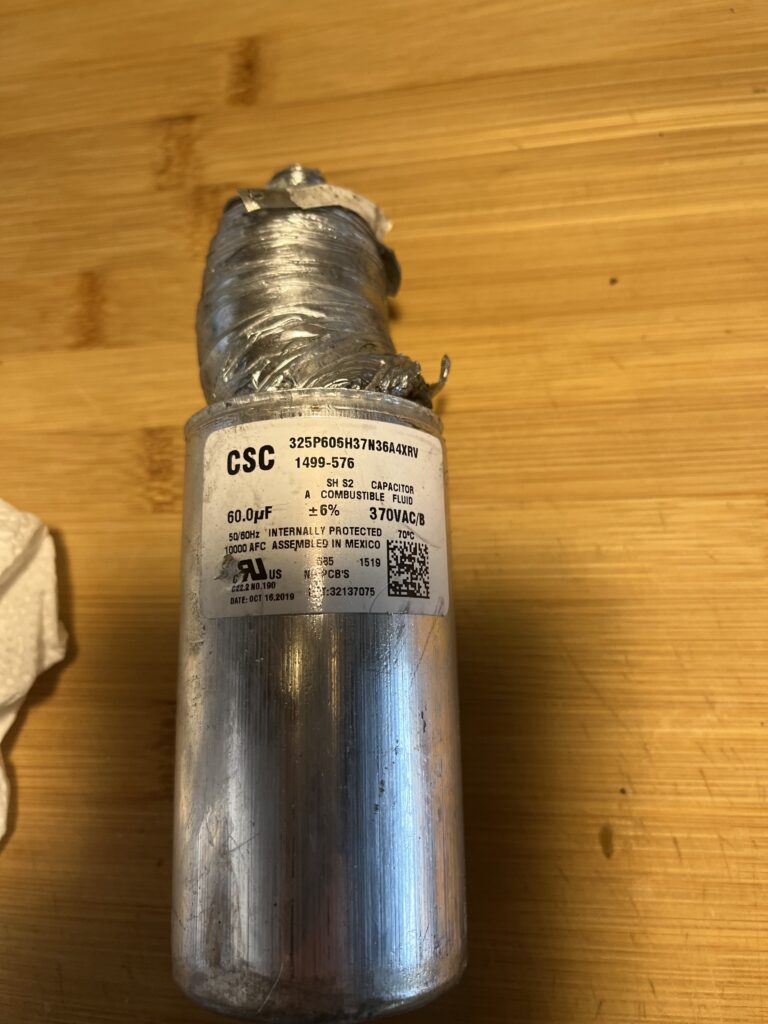 The next day a full hook-up spot opened up in the Fam Camp allowing us to hook up to shore power and test the HVAC repair as well as retract all those nasty things we thought about the folks squatting in the hookup spaces. The new silver can of tomato paste went back in place of the one that had exploded, and we were back in business with AC. But, in the time it took to repair the AC, the fan in the bath quit. It is always something.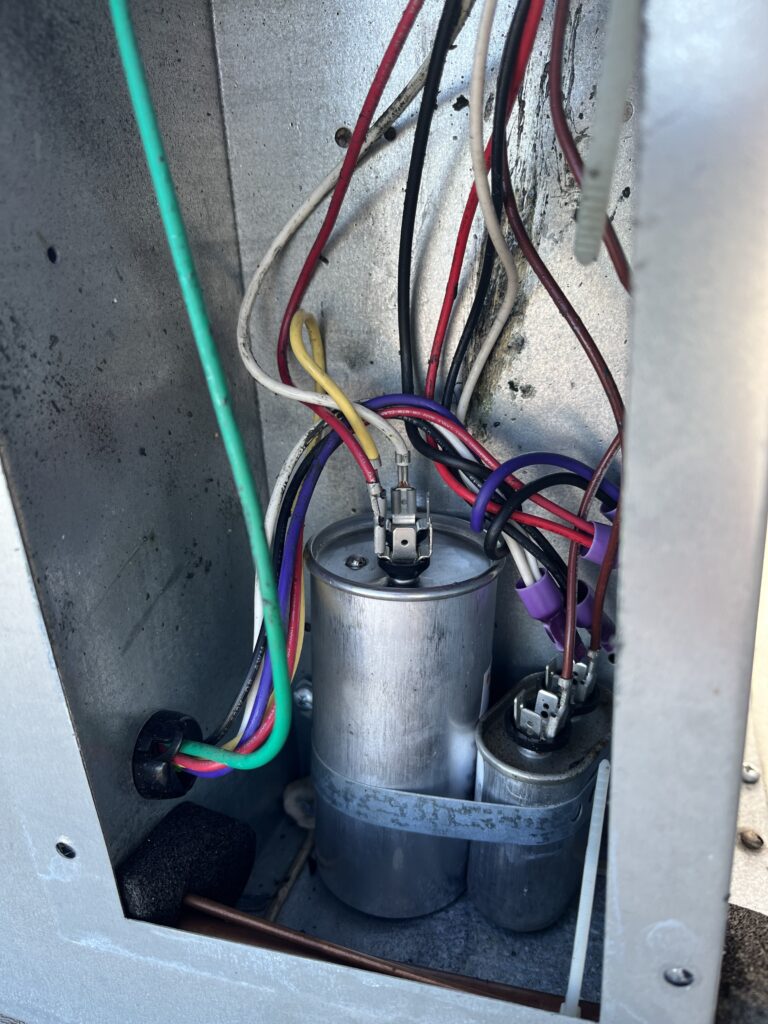 And while all that was happening we got a dog! He was abandoned at the Thriftyway next to Matt's store. His name is Ruff and he is an original Catahoula from Louisiana. We've talked about getting a dog for years, but with all our traveling we couldn't sort out the challenges. But when we saw him we fell in love and now he's ours. We mounted his head on the wall.