Booking our own episode on Beachfront Living, we skipped the bargain hunt and reserved 14 nights at Silver Strand State RV Park with a premium waterfront site – the most expensive of all the sites on this trip at $65 per night. Two miles up the road and closer to downtown Coronado, we tried to get into military campground Fiddler's Cove on San Diego Bay, but it was totally booked. We knew Silver Strand was a partial hookup, meaning electric and water but no sewer, but to be right on the Pacific Ocean? We would happily sacrifice. Much to our surprise, our waterfront view was of a dune, where another camper had parked their beach chairs in front of our site.
Another thighbusting workout, we scaled the dunes for the sunset shot posted Monday night then set out to find the bathhouse, which happens to be a shared facility with the day-use public beach which sits adjacent to the RV lot at Silver Strand. 6 toilet only and 4 toilet/sink combos serve both sides which is rudimentary for a pay-to-camp site.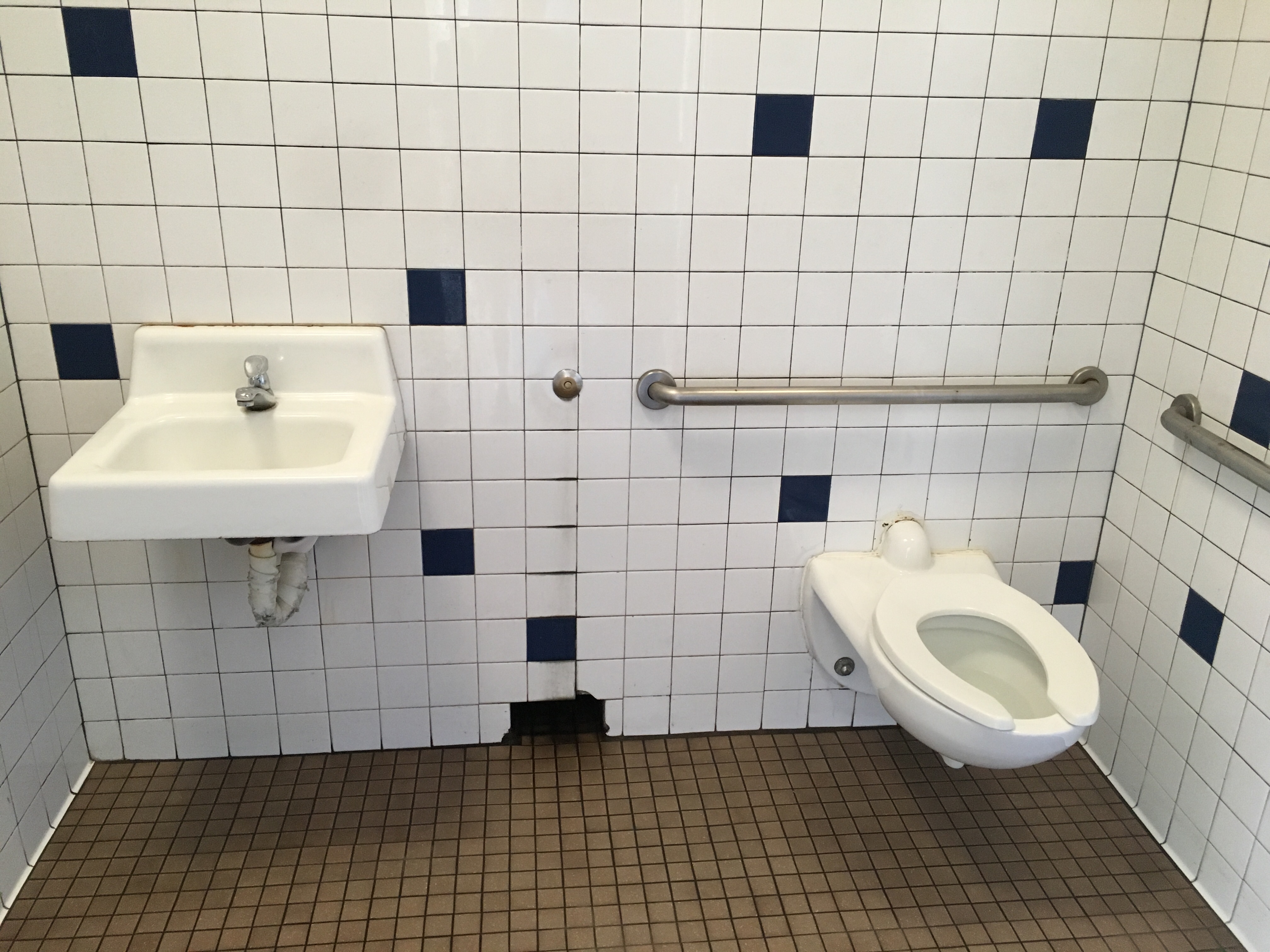 The shower is the cold water rinse station. We will pass on that.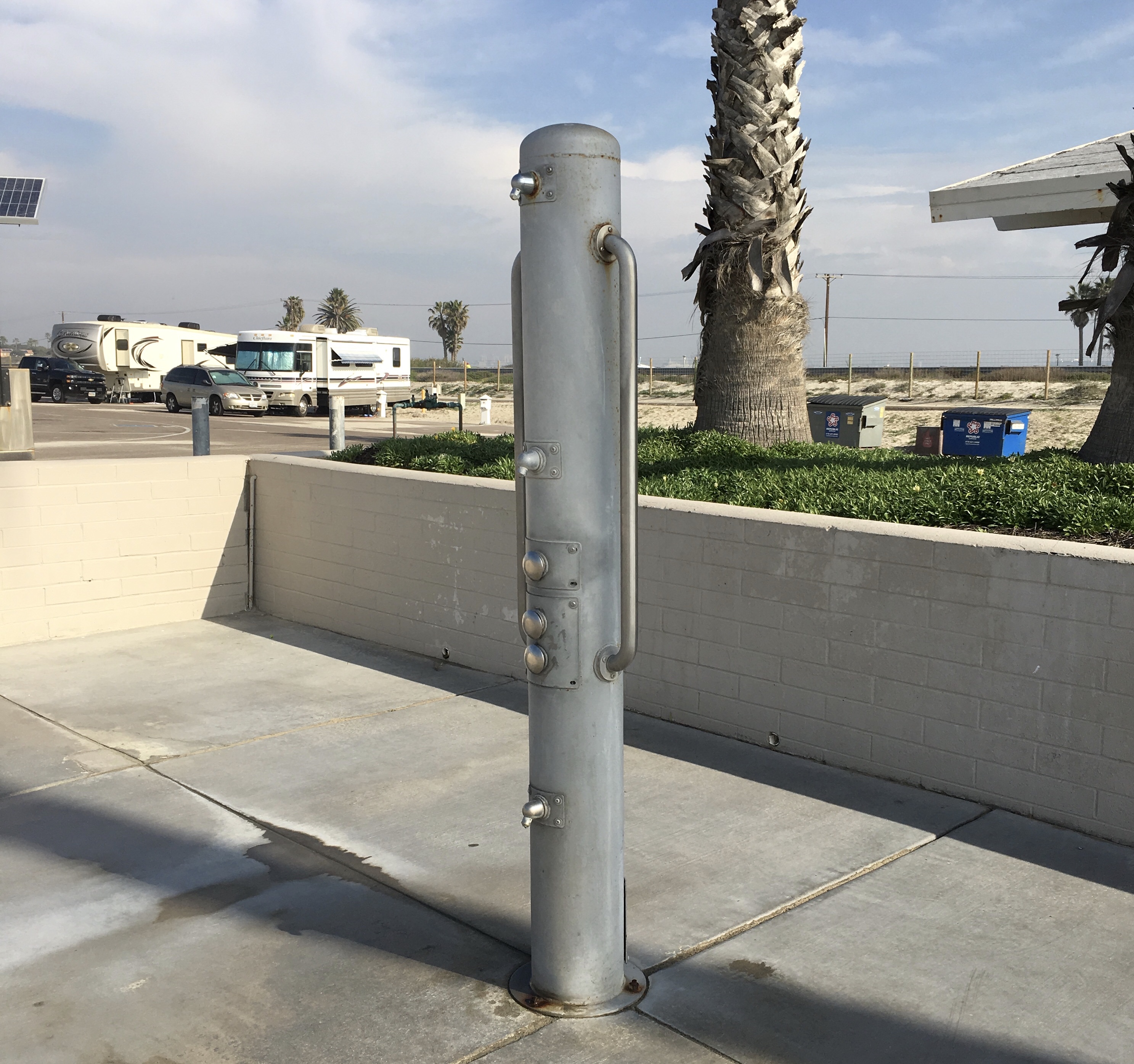 Or you can go across the street to the community sailing center which is run by Southwest College, purchase warm water and take an indoor community shower, aka prison-style shower.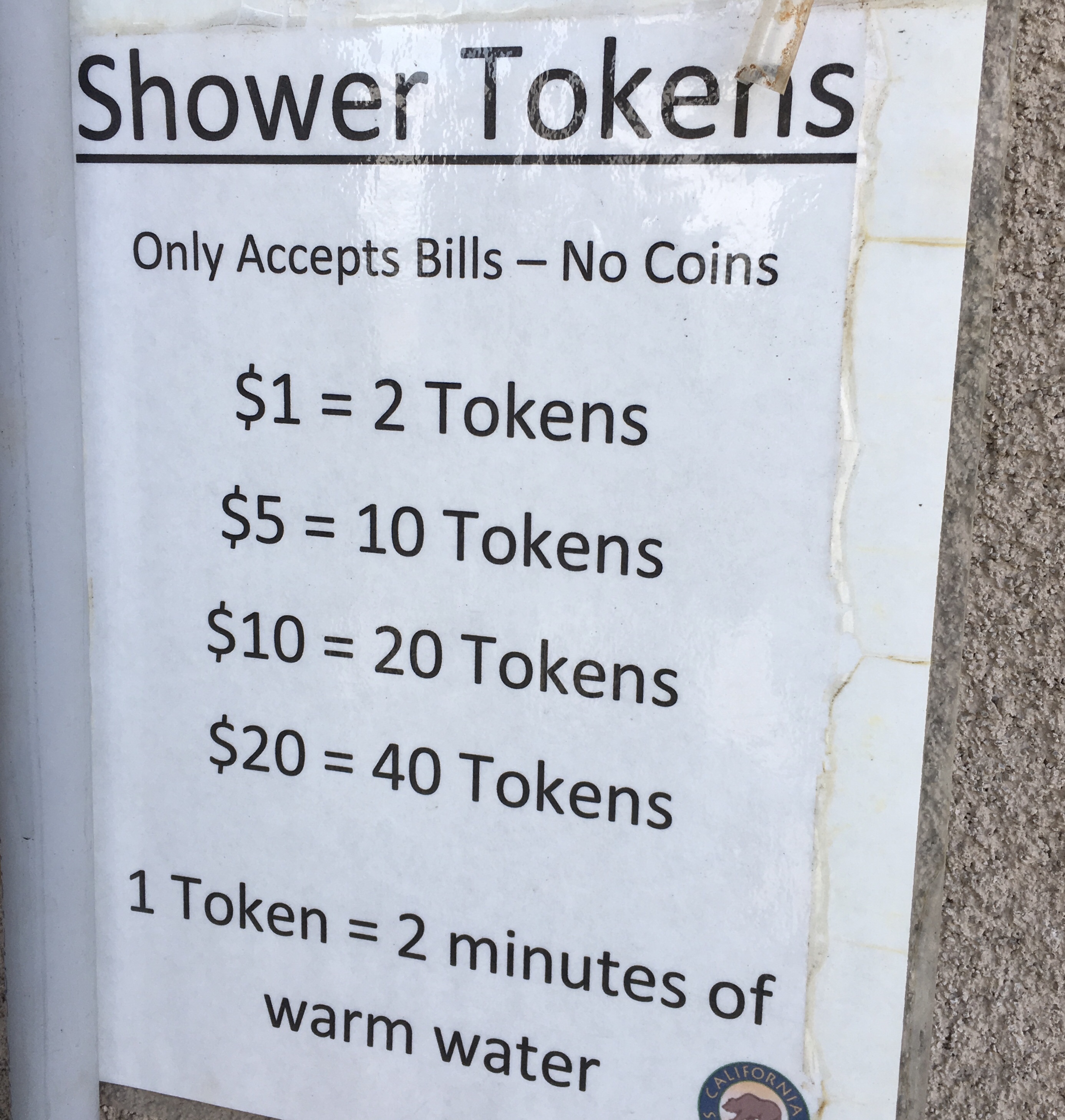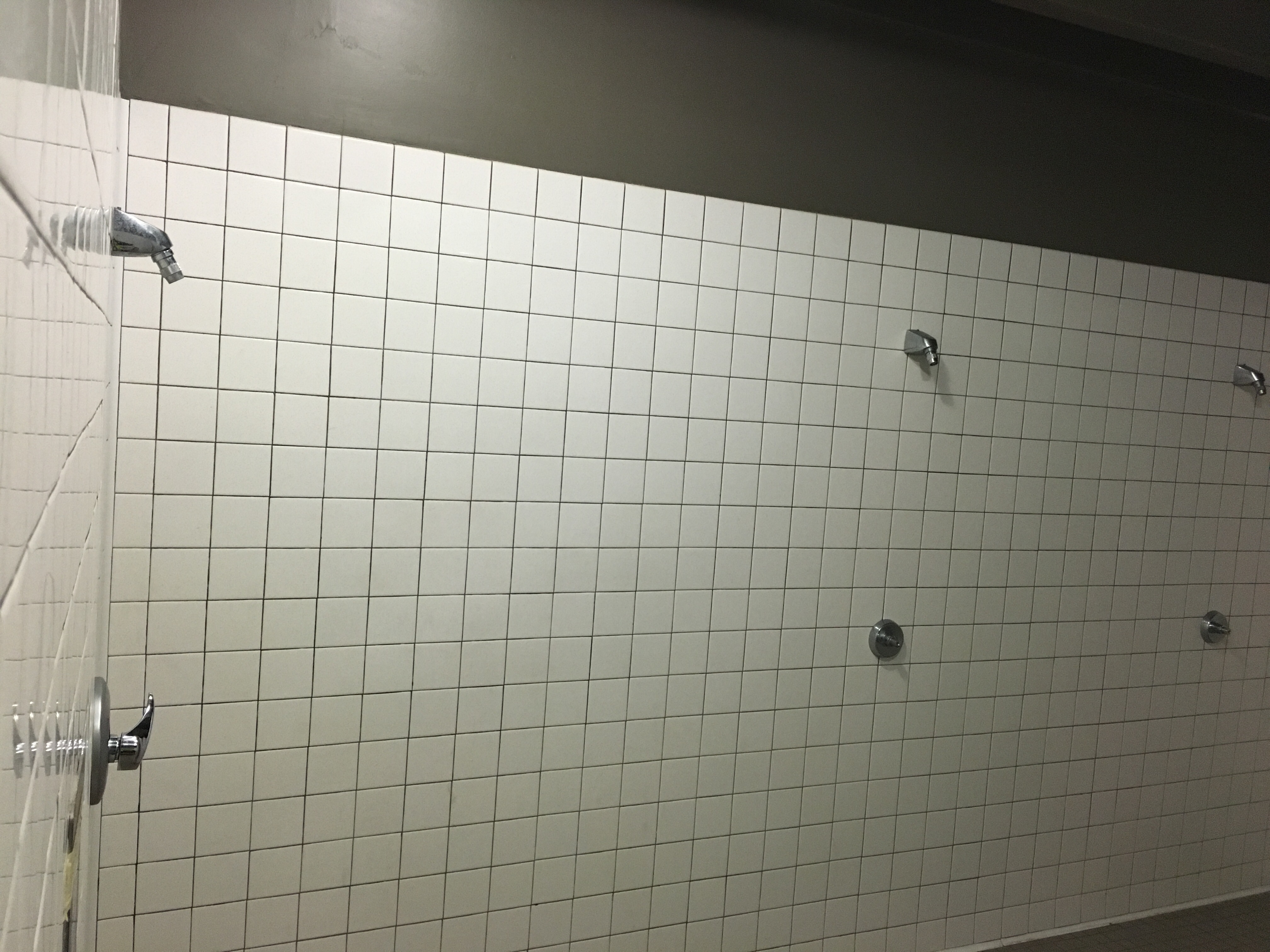 If you aren't into the rinse station or paying for indoor warm water while washing up with others, there's always the outdoor shower, which for some people like us, is totally normal, but only when the temps are above the 60's.
As resourceful people we could do better and hatched a plan to bike 10 miles each way to the NAS North Island and use their gym showers. We'd figure out a schedule that factored showering into our daily plans. The plan was to ride the Coronado bike trail, find the ferry, buy locks and travel shampoos at the Exchange, take a shower at the gym, find free WiFi (one bar at the RV camp) to download pictures for the blog and get back to Betty in time for sunset on the beach with a fire.
En route we stopped at Fiddler's Cove to see what we were missing at the military park and if we could sneak in to use their bathhouse. While Eric chatted up the front desk ladies, Sheri did recon on the shower situation. In the end, a cancellation presented us with full hook-up and views of a high end marina and downtown San Diego along with hot showers and WiFi for $45 a night. Movin on up tomorrow! But we still wanted to shower today.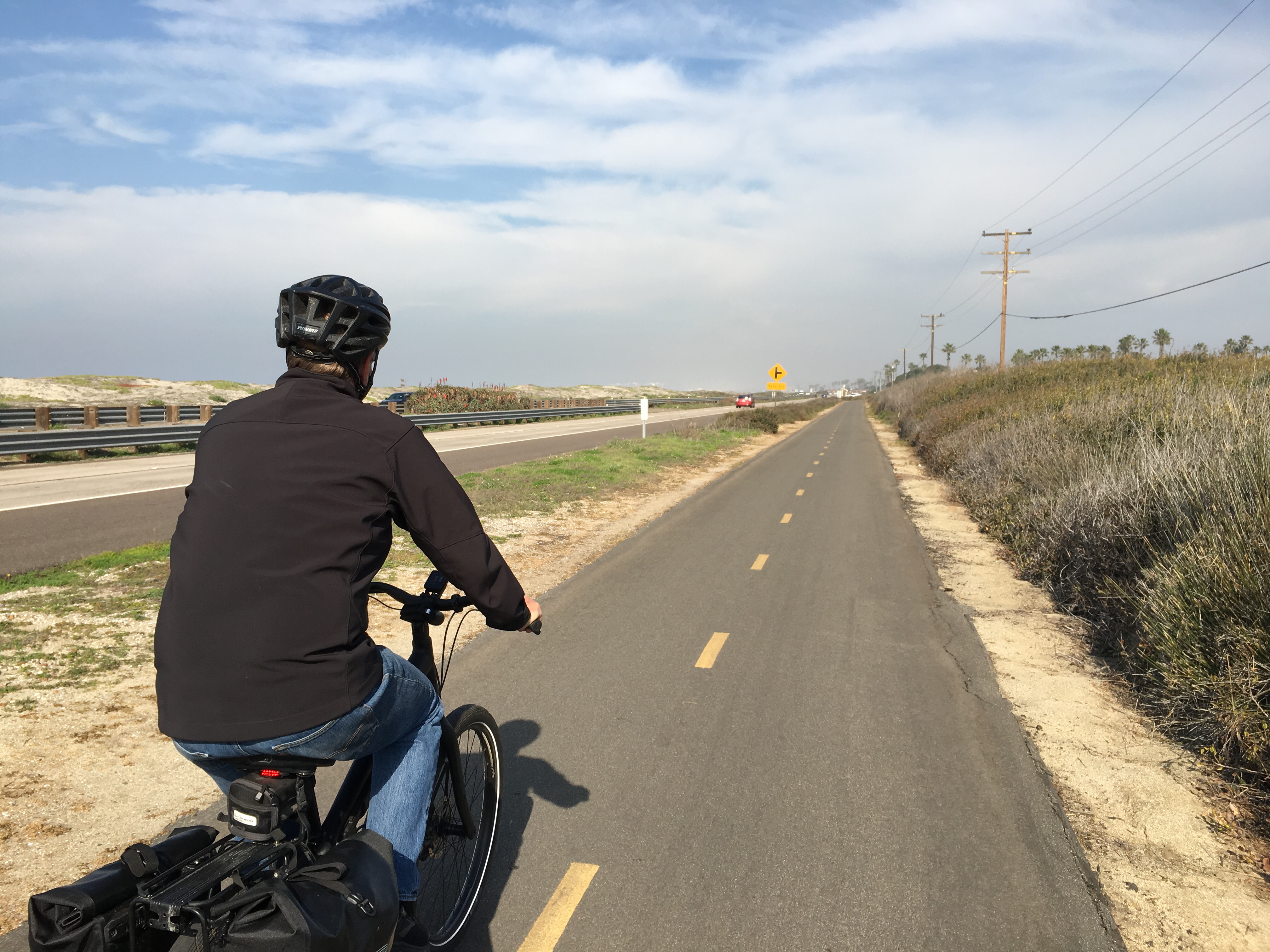 The paved bike path is fabulous – goes all over the island and as you can see, is not heavily used. Touring through town we saw marinas, golf courses and homes we can't afford. We found the ferry and made it to the Exchange, bought our supplies, including a bundle of firewood so we can get at least one bonfire tonight before we trade crashing waves ocean-side for hot showers and hook-up bay-side.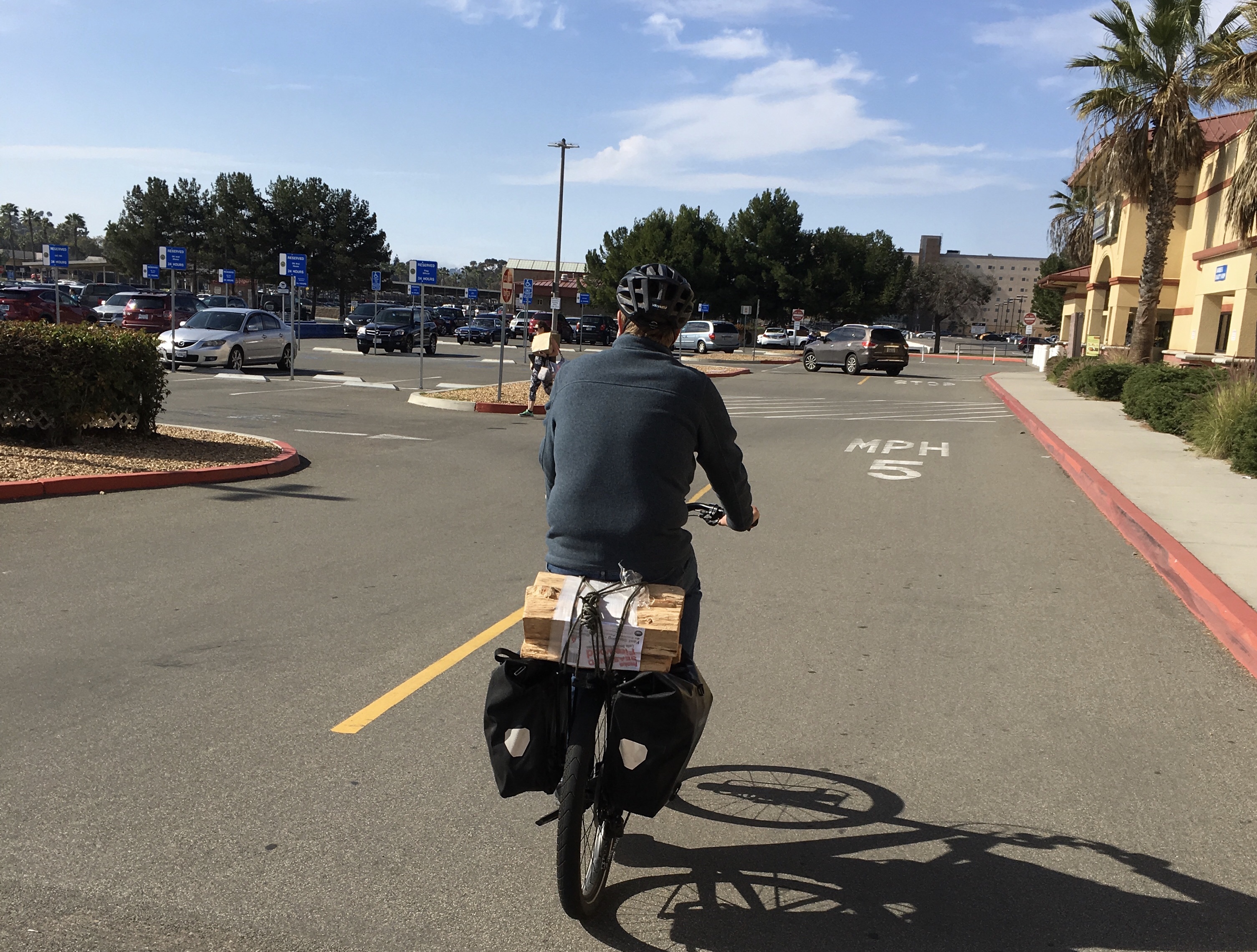 Picnic on the beach sounded like a fond memory of Silver Strand instead of the cold shower story. So Eric split wood and grilled salmon while Sheri made a salad and set up the 's'mores.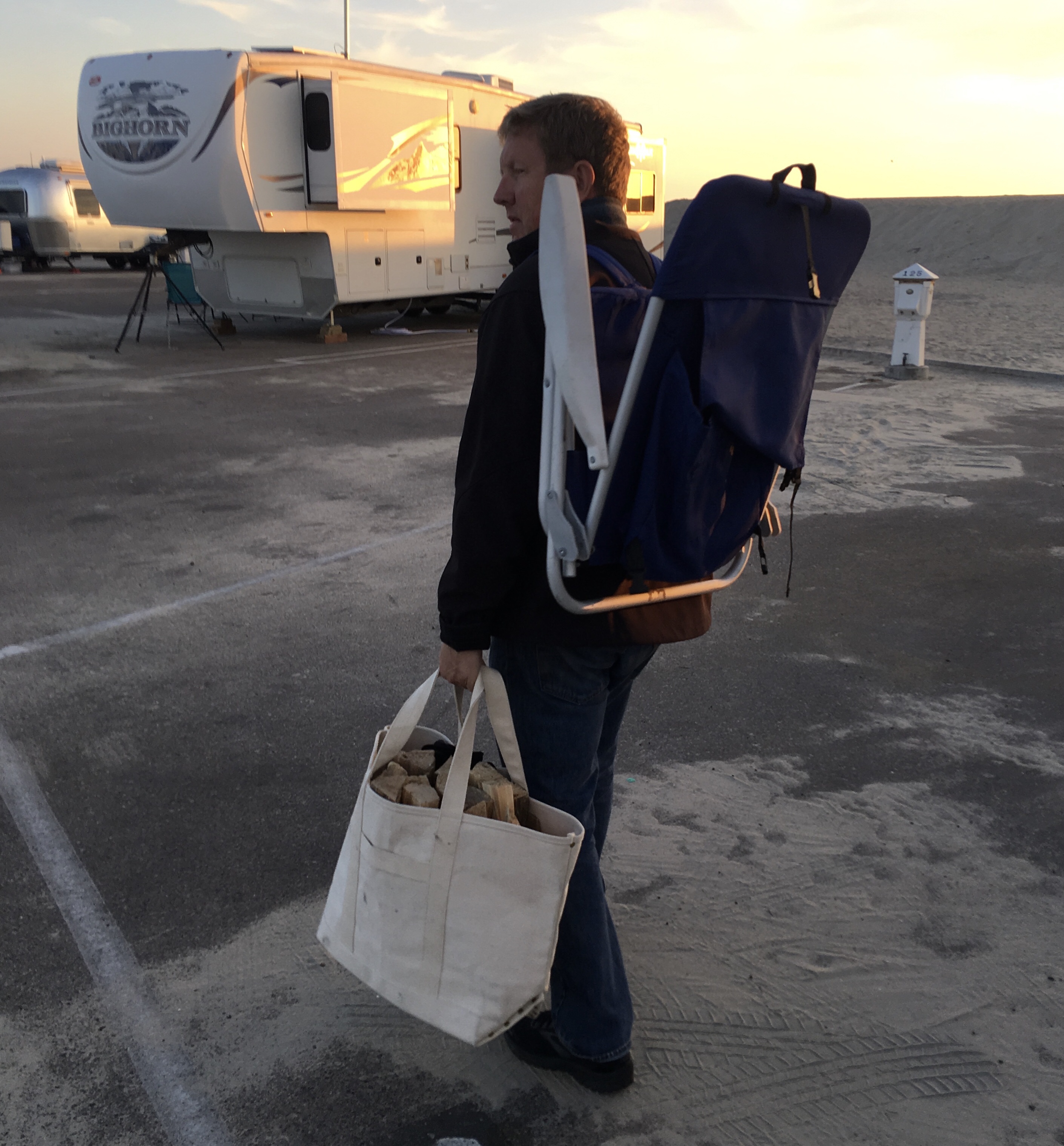 The temps dropped into the high 50's when the sunset. We felt a bit chilly so we pulled on our jackets and pulled up our home in DC on the NEST door cam, with snow on the patio and covering the trucks. That did the trick – not so cold now.