The I-8 cuts San Diego in half with its 12 lanes of high-speed traffic. Each day we search for roads (other than QualComm Blvd} that cross this highway without it being a white knuckle adventure. Most of the time, however, we are depending on hand signals, the yellow vest and yelling to navigate traffic at the on and off ramps where the bike lanes disappear. We've achieved road-savvy status.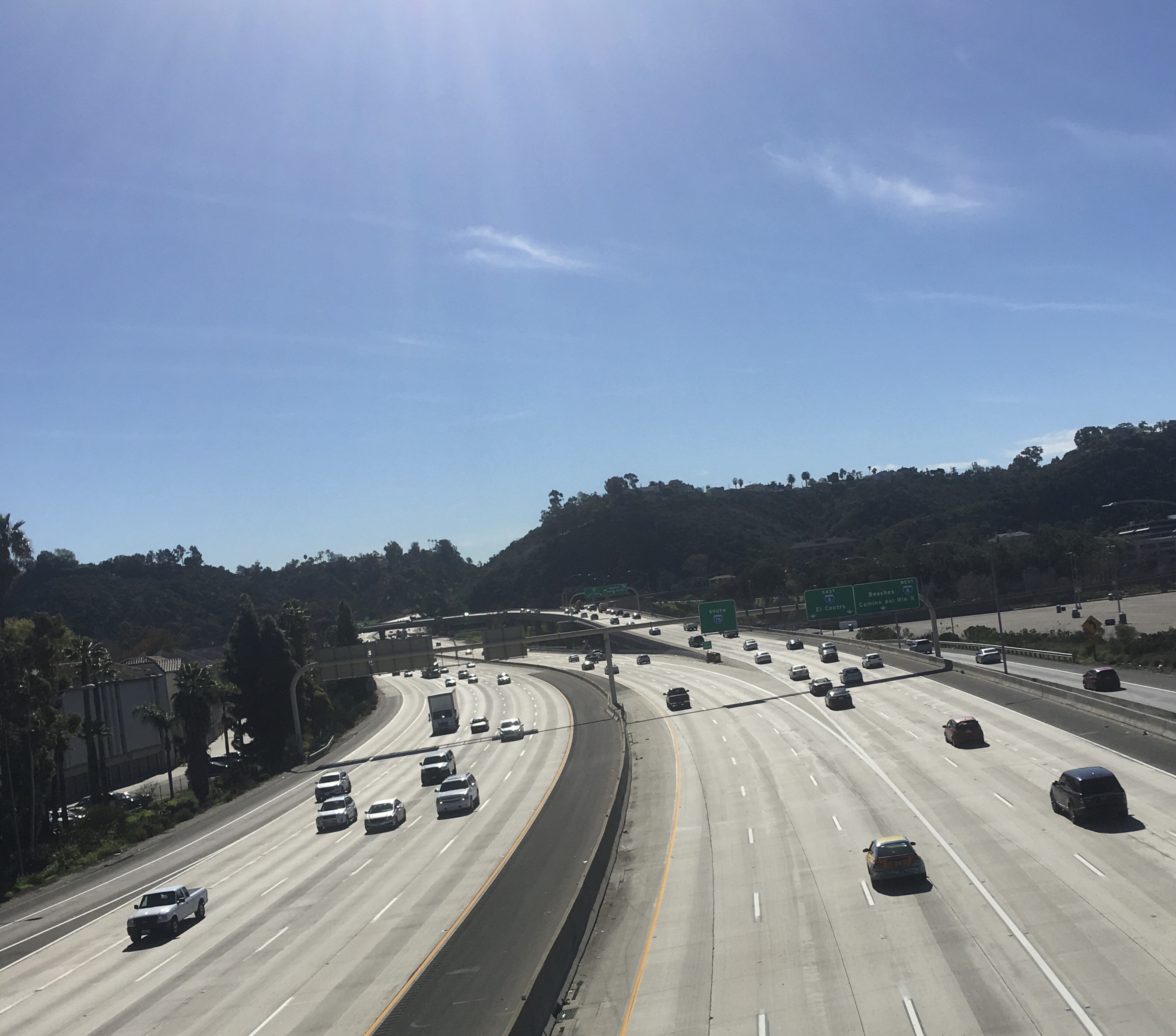 Shifting from nature to nurture, we decided to give our brains a workout with 16 museums in 7 days for $59. The Balboa Park Explorer Pass. We'll take two, thank you!
Yesterday's Kwaay Paay butt kick made for slow going this morning. By the time we got to Balboa, we only had time for two tours so we chose Natural History and Fleet Science.
No Natural History Museum is as good as the Smithsonian in DC or the American in NYC but the colorful, curated vignettes of theNAT are easy to digest. Wonders of the Arctic and National Parks Adventure movies in the Subaru 3D Experience theater were the highlight of the visit.
Across the plaza is the Fleet Science Center with over 100 interactive exhibits where even grown up PhDs can have fun.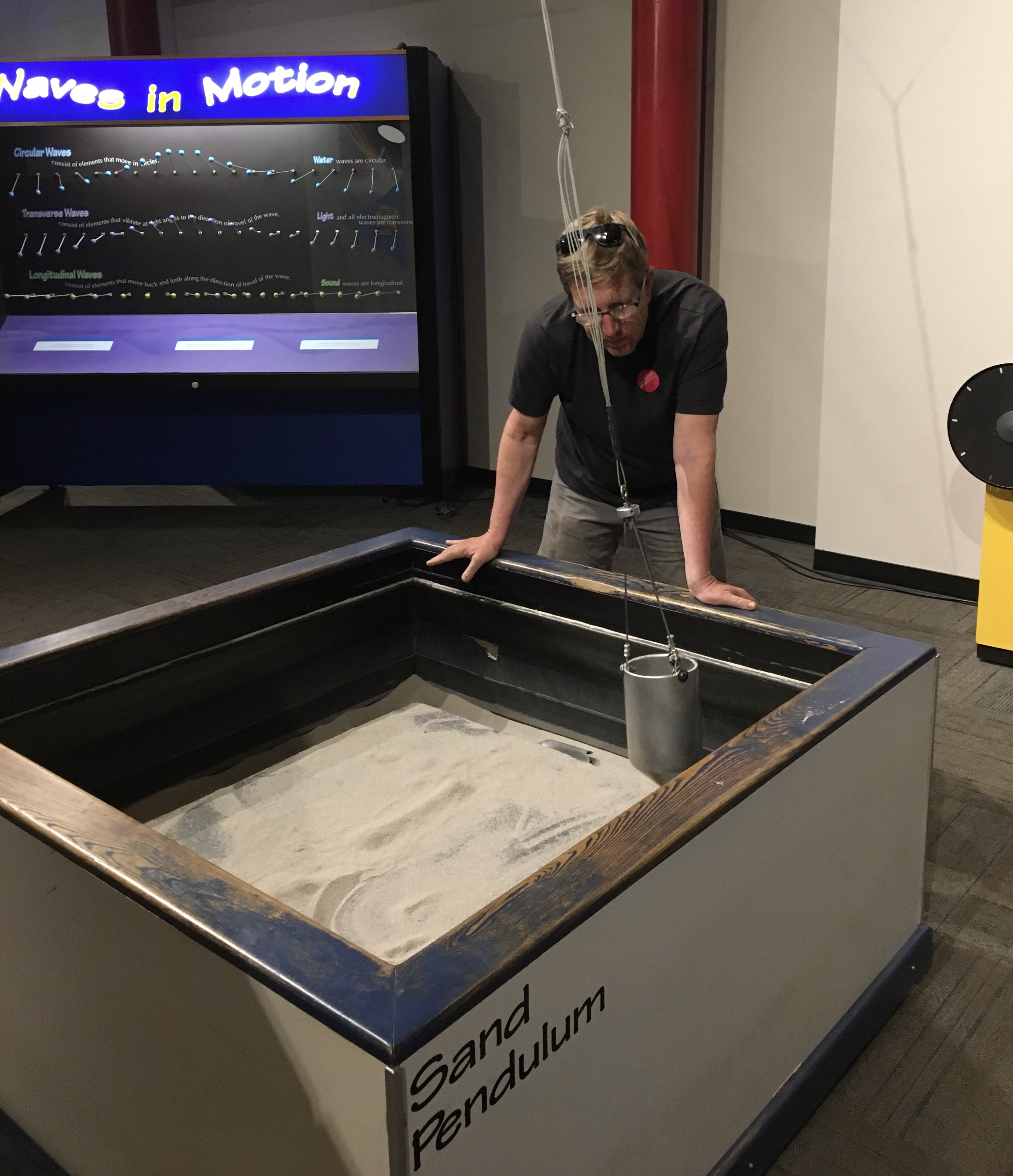 With a 5pm curfew, we started back to Admiral Baker around 3:30, this time on a new route – the Estaban Bahena Memorial Hwy.
Racing down a steep grade, Sixth Avenue quickly changed from city street to on-ramp. Not wanting to scrub the speed we had built up in the descent, and with the shoulder wide and no signs indicating that bicycles were not allowed, we flew around the curve that joined Estaban Bahena. Yep, Estaban Bahena becomes 8 lanes of fast moving traffic. We had 8 feet of smooth shoulder to buffer the traffic and the overhead sign indicated that our exit was in ½ mile. Press on. With ¼ mile to go, a construction zone popped up. Jersey walls appeared completely cutting off the shoulder. We had to act fast. Merge with cars moving at highway speed or bail into the construction zone? We picked the construction side of the jersey barriers and rolled into broken pavement and heavy equipment.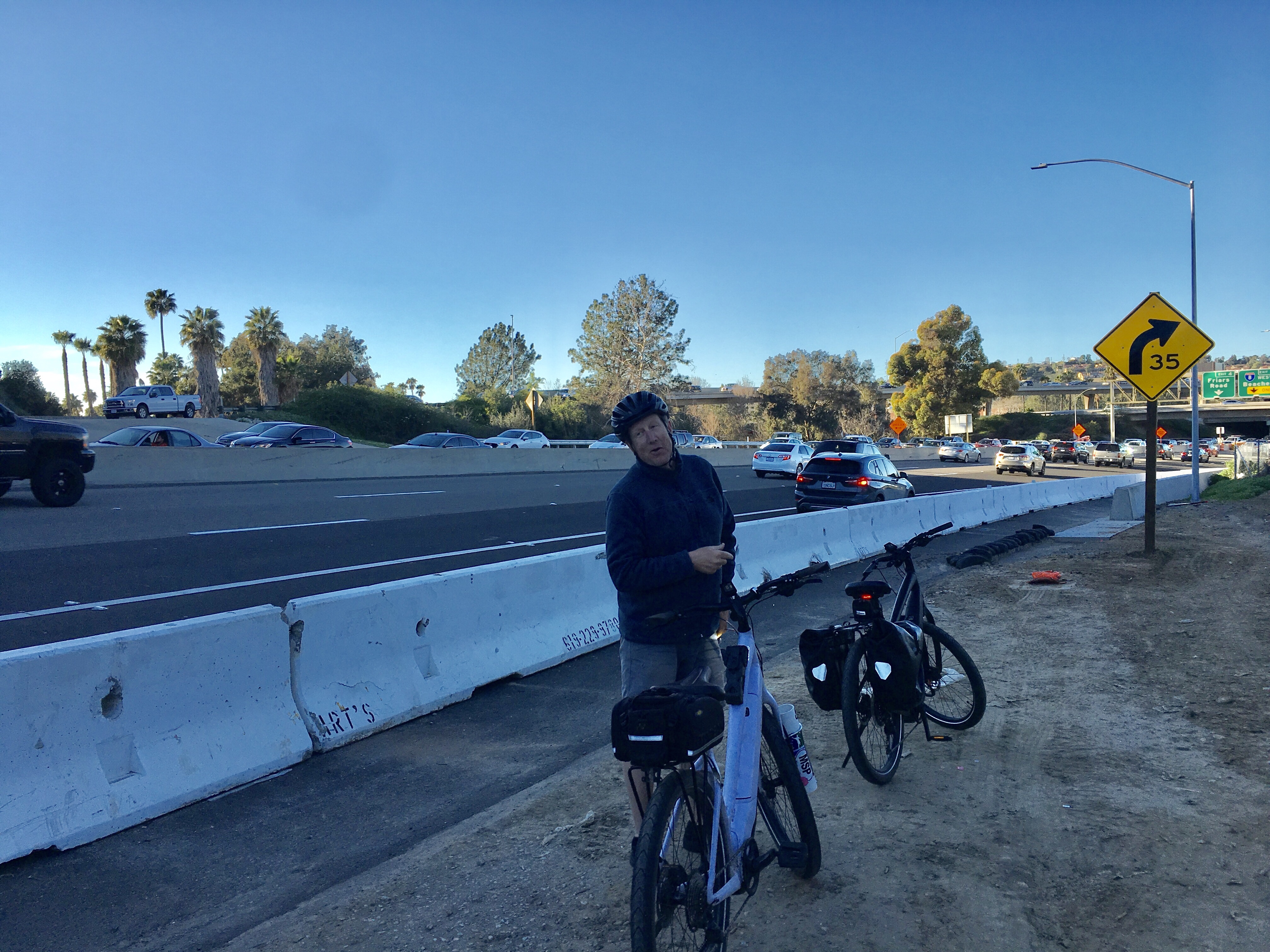 We had a few choices, none of them good. 1) Back track by biking into on-coming traffic on the shoulder. 2) Join the cars of the freeway for ¼ until our exit. 3) Scale a low fence and climb over a steep foliage wall in order to get into the adjacent business park.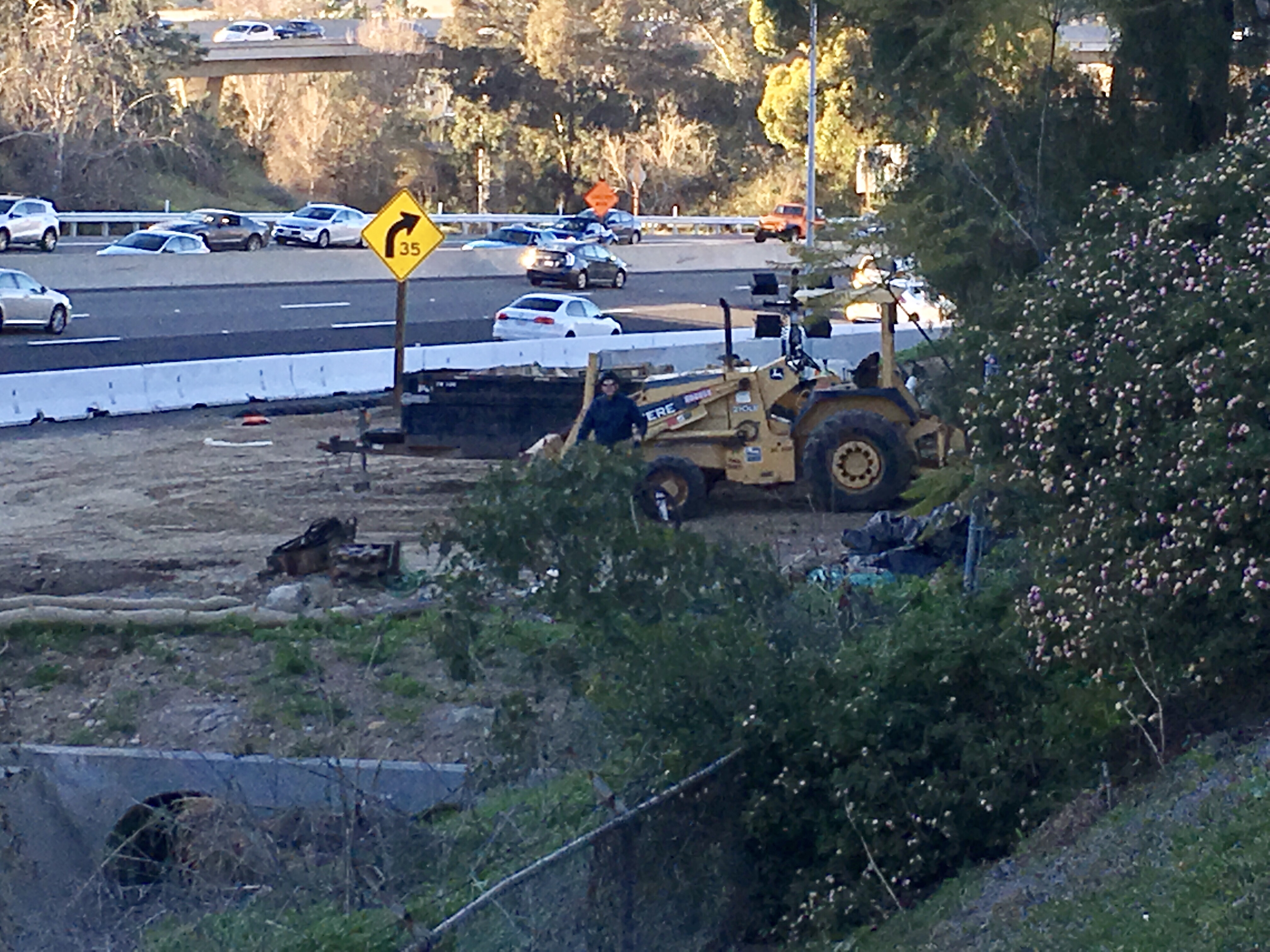 In the spirit of the current political climate, we went over the wall … with the bikes. We've got news for you, walls don't work. A little scratched up, we made our way on back roads to the the ONLY I-8 crossing street, QualComm Blvd.