Driving 500 miles in an RV is work. We left Memphis at 7am after a rough night getting pummeled by rain and losing our fridge. The same things that happen in a home, happen in a mobile home but when you are on the road they are harder to troubleshoot and fix.
Sheri had her eyes fixed on Hot Springs National Park, home to 143 degree thermal waters, the Buckstaff Bathhouse and the non-reservable Gulpha Gorge Campground. You can't call ahead, you just have to show up and hope there is a spot for you. Anyone who knows Eric knows he is not the spa type but Sheri read him every review trying to convince him that this would be a therapeutic, refresh and restore in nature moment. John J from State College posted the following:
"Whenever I can I like to rebel against the limitations of living in a particular place at a particular point in time. Traveling helps me transcend these limitations, especially when there is something historical to experience. The Buckstaff Bathhouse provides this kind of opportunity. It allowed me to imagine being a man living in the early 1900s, visiting a bathhouse in Hot Springs, Arkansas. The facilities are not pretty, but they are historically authentic, and that is what I wanted. The treatment was intense, with lots of forms of heat: a hot whirlpool bath, followed by a sitzbath, steam box, and being wrapped with hot towels. A lot of sweating! The needle shower was just lukewarm, but was refreshing after all the heat. Finally, I was able to like on a table, wrapped in a sheet, in what is called the cool room, where ceiling fans helped my body to return to a normal temperature. It was a great experience. Bobby, who has worked in the business for 42 years, took good care of me, always asking me how I was doing and keeping me hydrated."
It was that post that killed the visit. Not the dead fridge or the unreserved campsite or the slim chances of finding an RV mobile repairman in rural town. It was John J and Bobby.
So Eric drove 125 miles on 1-40, then 350 miles on I-30 in rain blustery wind while Sheri called various RV businesses trying to find someone in the big city of Arlington, TX who would come fix the fridge today.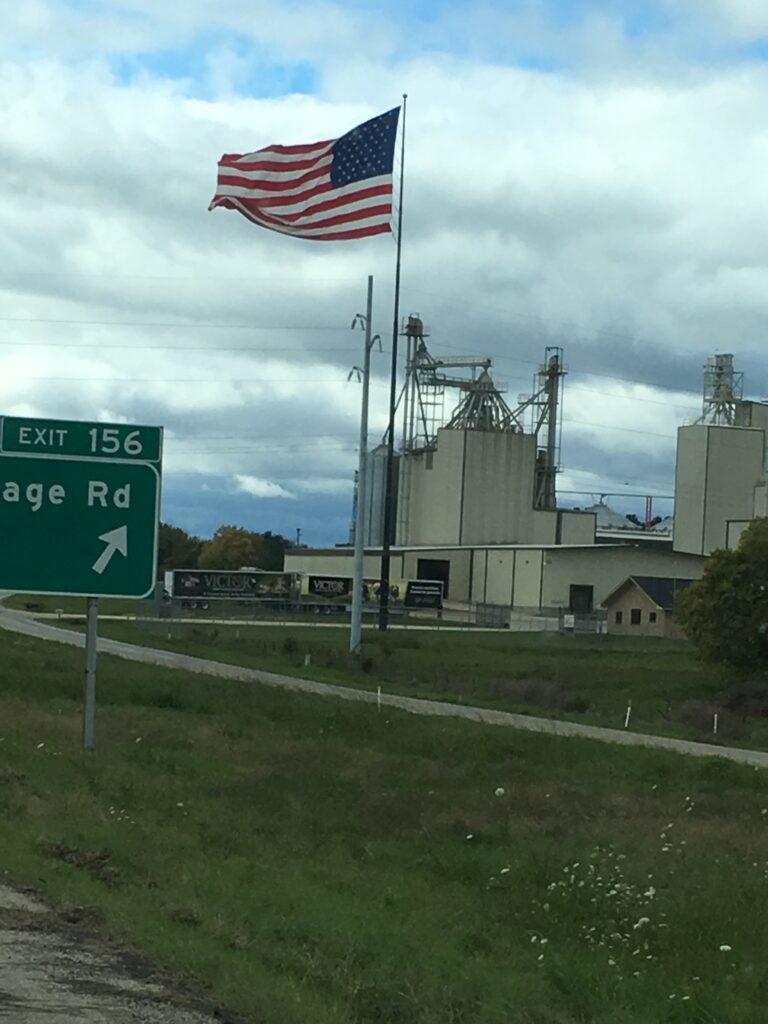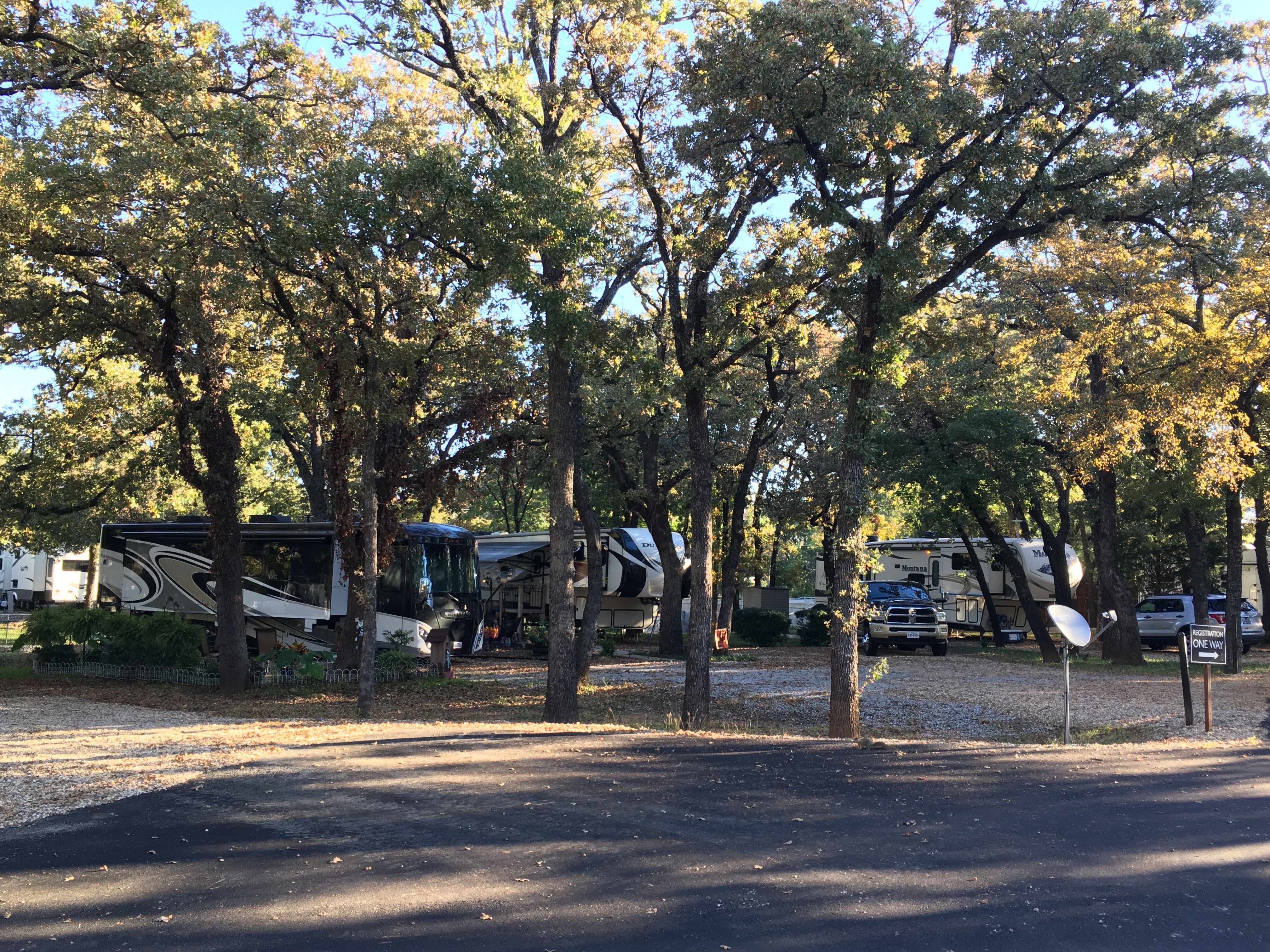 Arlington is midway between Dallas and Ft. Worth. It is home to the Dallas Cowboys and Texas Rangers. Treetops is a Sun RV community – about 170 rigs, most long-term residents that look like they just rolled out of the Hershey RV show. Betty is a grandma here. We like the shady vibe, clean bathhouse and 10 pound bags of ice across the street at the minimart.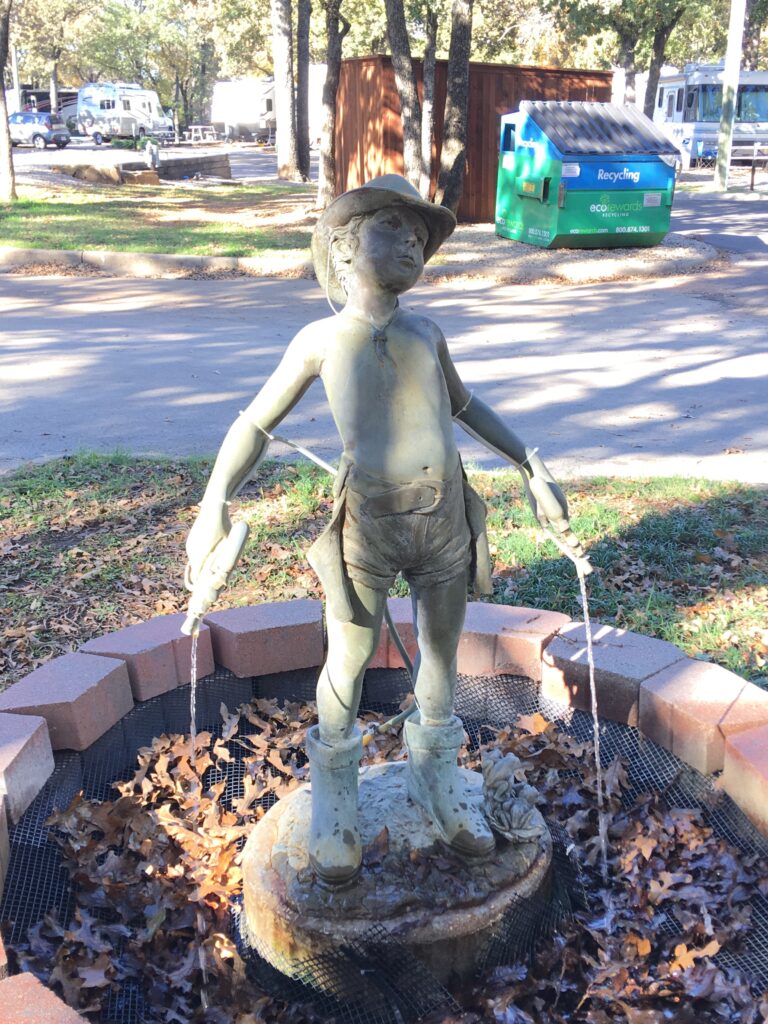 Today will be a catch-up day for us instead of an adventure day. The only adventure we found on the internet was mall related. We haven't had TV since we left, so we'll binge cable news, stock market and HGTV, clean the coach and work on fixing some website glitches like our pictures from yesterday showing correct on Sheri's iPad and phone and sideways on Eric's laptop. Oh yeah, and maybe relax a little too 🙂