What does it mean to shelter in place when your place is 30 feet of RV continually moving across the country? COVID-19 made us answer that question. Sure, we knew about the Coronavirus when we departed Maryland, but the DOW JONES was pushing 30,000 and the country was business as usual. Somewhere between the Smoky Mountains of eastern Tennessee and the caves of southern Kentucky, we regained cell coverage and the country changed.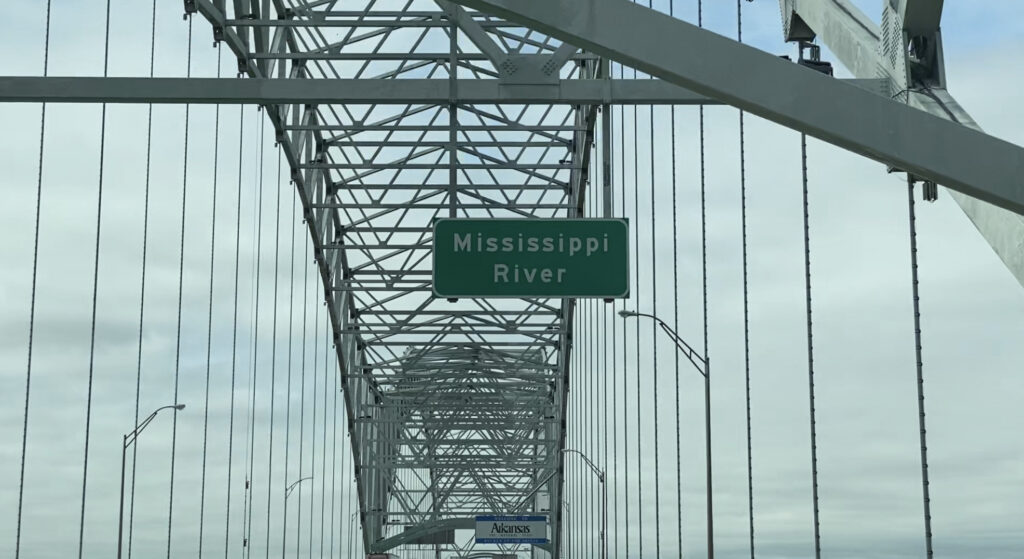 As we exited the self-guided tour of Mammoth Cave, it became obvious that we were close to being homeless. National, state and local RV parks were closing by the hour to wait out the virus. We felt like we were standing on ground that was shifting rapidly below our feet. Sink holes were forming. Should the worst happen, we were unlikely to find health care in a Bass Pro Shop parking lot. We needed to find a safe harbor in a raging viral storm.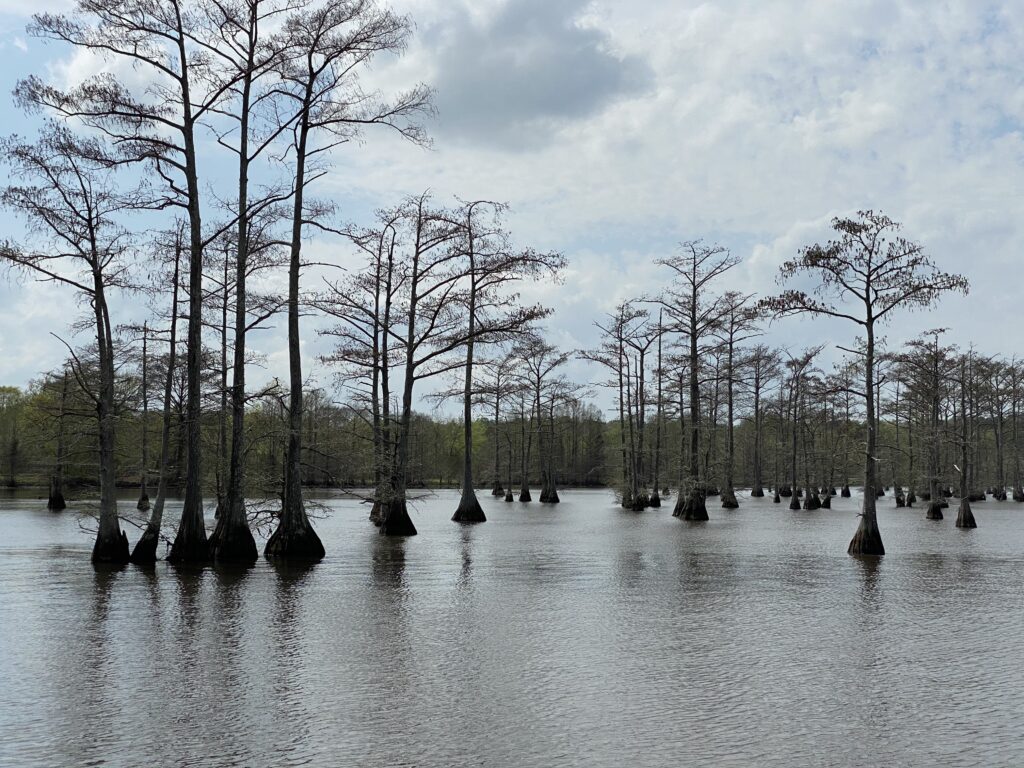 Working off an initial inclination to head south, we threw a dart at the map and picked Shreveport, Louisiana. At 700 miles away, it would be a good two day sprint over Kentucky's hills, across Mississippi's River and through Arkansas' woods. Shreveport is home to Barksdale Air Force Base, several Air Force Bomber Squadrons and a Fam Camp. We reserved a 50 amp, full hook-up spot and pushed south down I-65.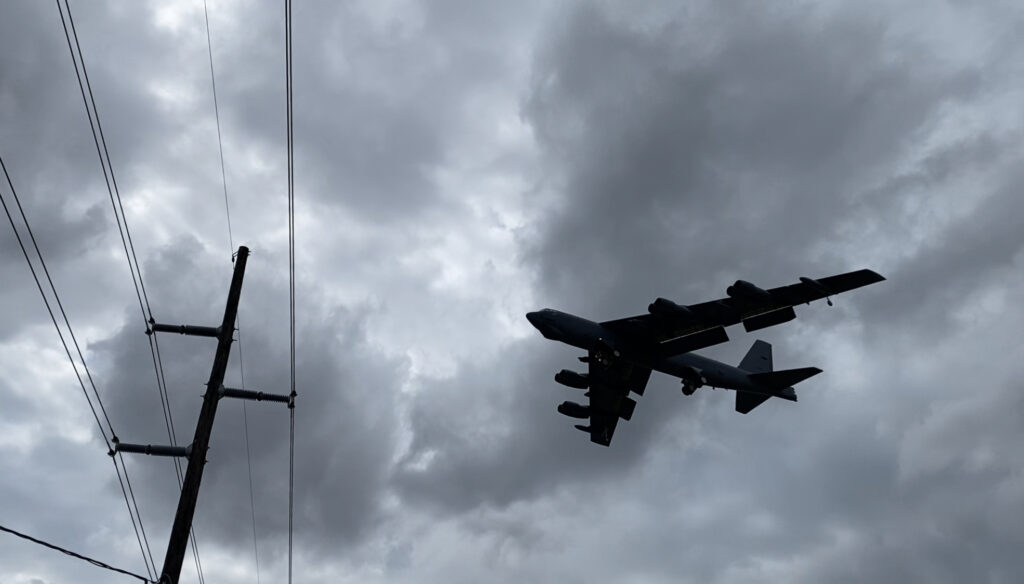 Making good use of our arbitrary route, we were able to visit Hot Springs National Park along the way. As we left the Hot Springs, the Barksdale base commander declared a medical emergency and secured the base to all non-essential personnel. COVID-19 had hit Louisiana (mostly New Orleans, but also Shreveport). Since we had a paid reservation from the day before, we were grandfathered in. As the gates to the base were closing, B-52 bombers circled overhead practicing landings while we parked Boss & Roxie on a spacious concrete camping pad.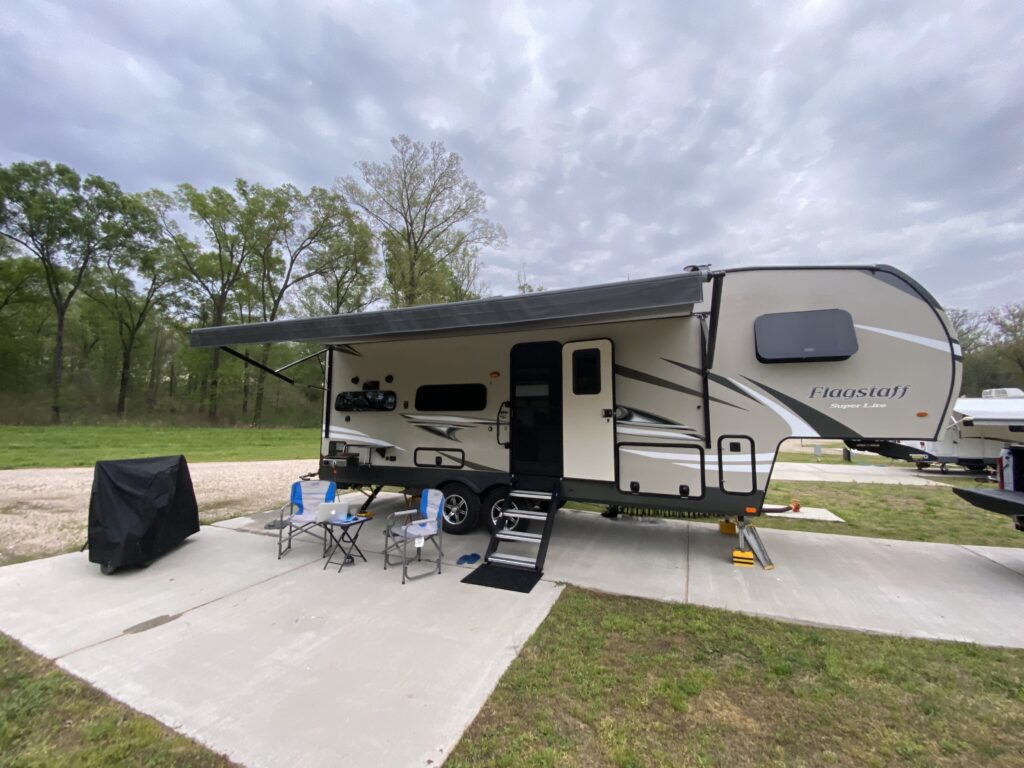 Gone are the cold temperatures of the Appalachian Mountains. Arrived are bugs, bayou, balmy base and B-52s. With Roxie's landing gear down, we are ready to shelter in place and explore everything Barksdale Air Force Base can offer, from a social distance of course.