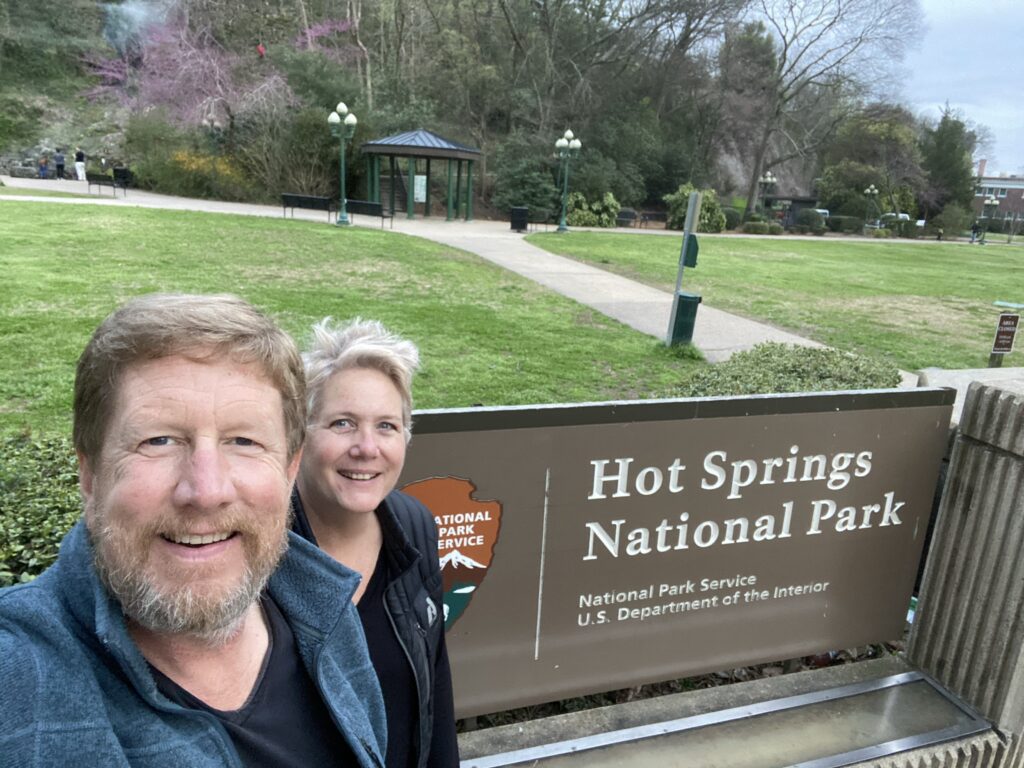 No Parade Today
It was supposed to be Grand Marshalls Cheech Marin and Danny Trejo leading The World's Shortest St Patricks Day Parade with musical guests Blues Traveler and Foghat of Smoke on the Water fame. Instead it was Brennan at The Grateful Head, playing his Irish flute in eulogy to what he called Hot Springs greatest day of the year.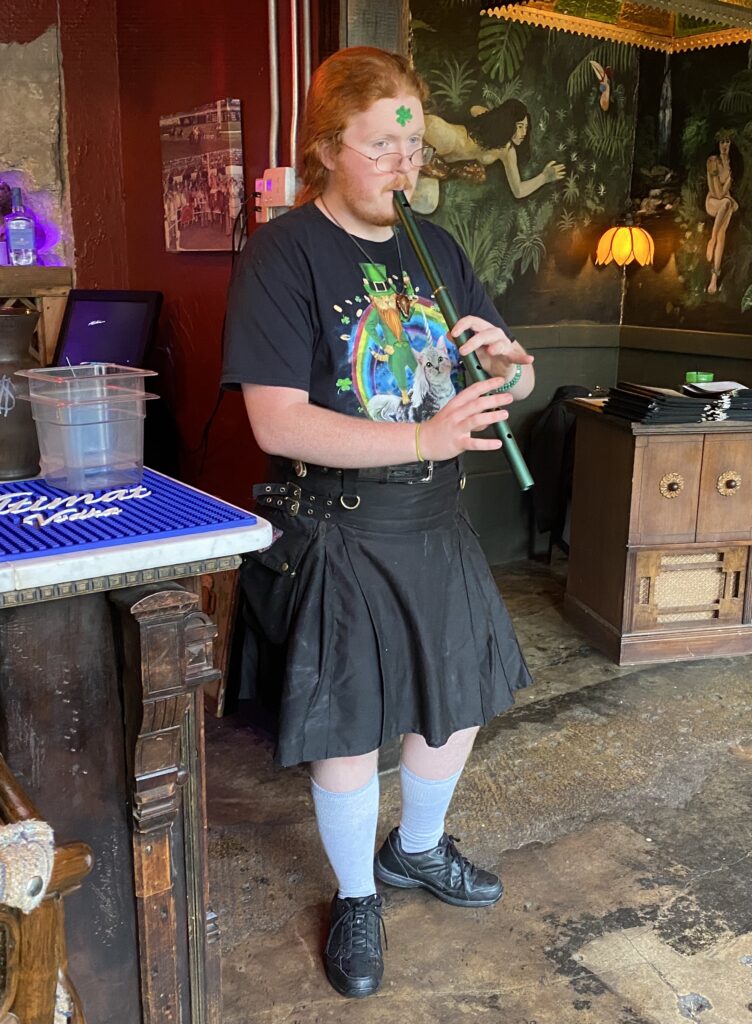 Confusing Times
As the pandemic grows, much of our conversation revolves around what to do about the life we are living now. Continue to travel the country visiting National Parks; find somewhere to hole up and stay in our RV for a month; go home? We debate the meaning of words like overreact, phrases like abundance of caution and feelings of shame. Should we be ashamed of ourselves that we toured a cave or drank a Bubba Brews Oatmeal Stout out of a plastic cup on St Patty's day in a bar with a crying Irishman and staff of 3 who had just filed for unemployment cause it was closing time?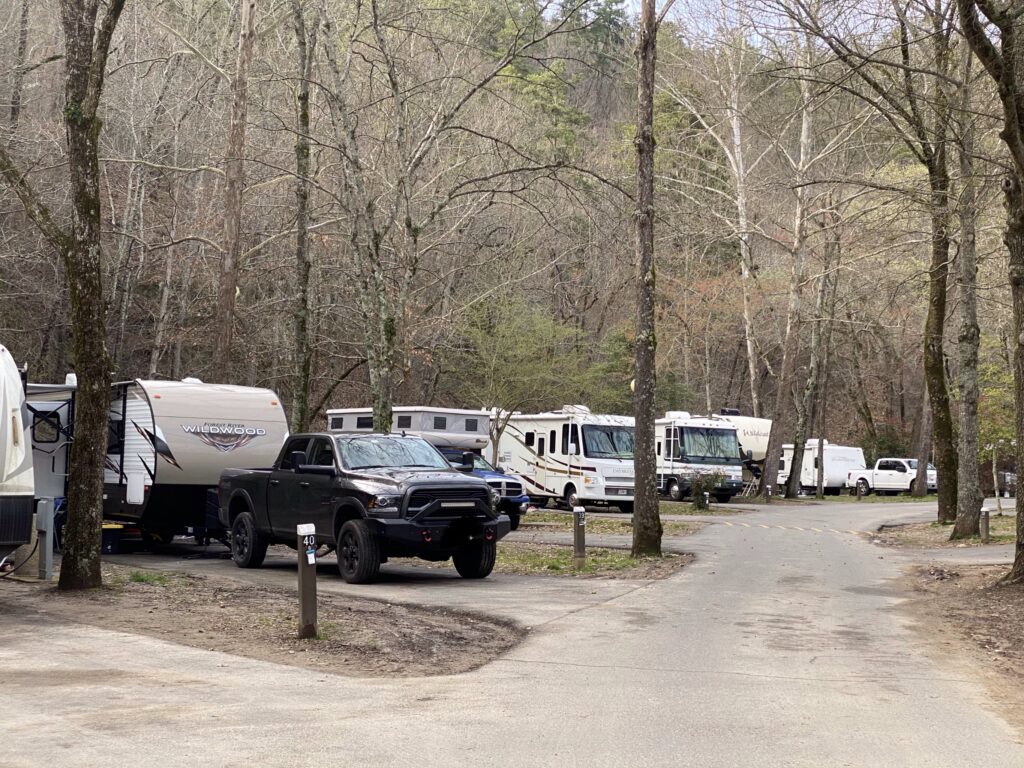 COVID-19 Shut Down
The first come first served 40 site Gulpha Gorge Campground at Hot Springs National Park in Arkansas is full. We drove 500 miles from Mammoth Cave Kentucky on the chance to pick up one of the 14 that came available at 1pm. With no reservations and a fear that RV spots are the next toilet paper given Florida and New Mexico's lead to close camping in State Parks til May 15, we map destinations then call around to find parking. If we couldn't score Gulpha Gorgeous it was 40 miles back to Little Rock for the Bass Pro parking lot.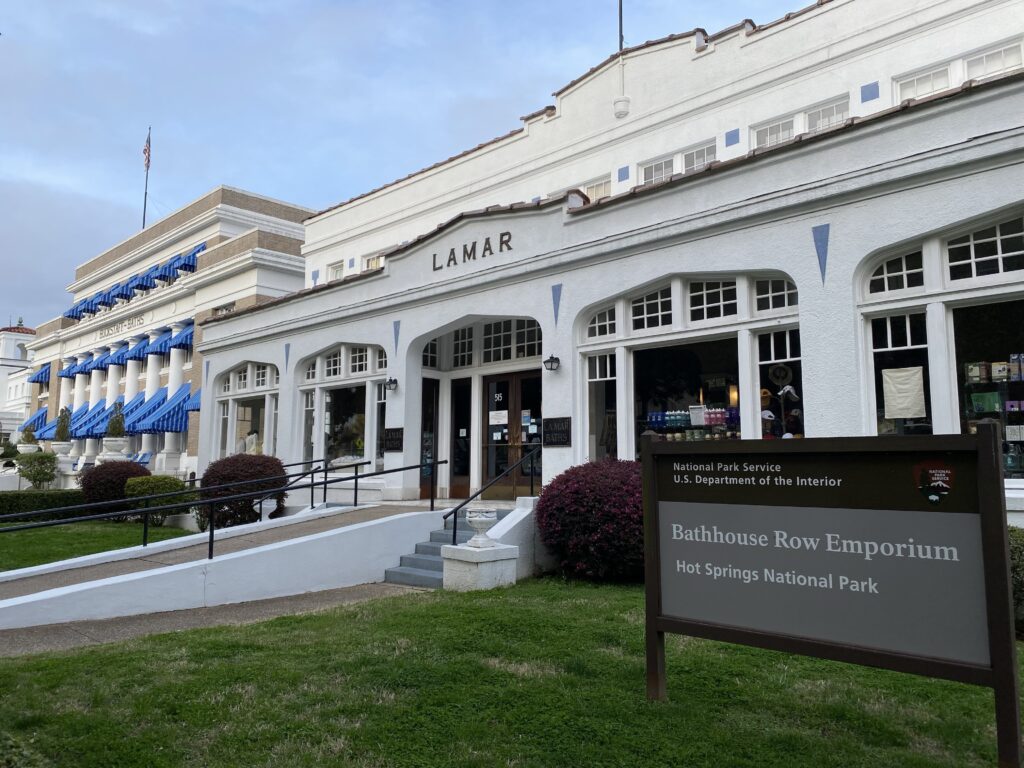 It was fairly easy to social distance in Hot Springs since 90% of downtown businesses are closed and the ones that remain opened last night said they are closing today. The Visitor Center is open but the bathhouse tours are closed. As much as we (Sheri) wanted to get the Hot Springs experience (and can at one of the still open private baths), we don't know if it's safe to go in the water. If you can catch Covid in the air or from a grocery cart, surely you can get it bathing with others, right?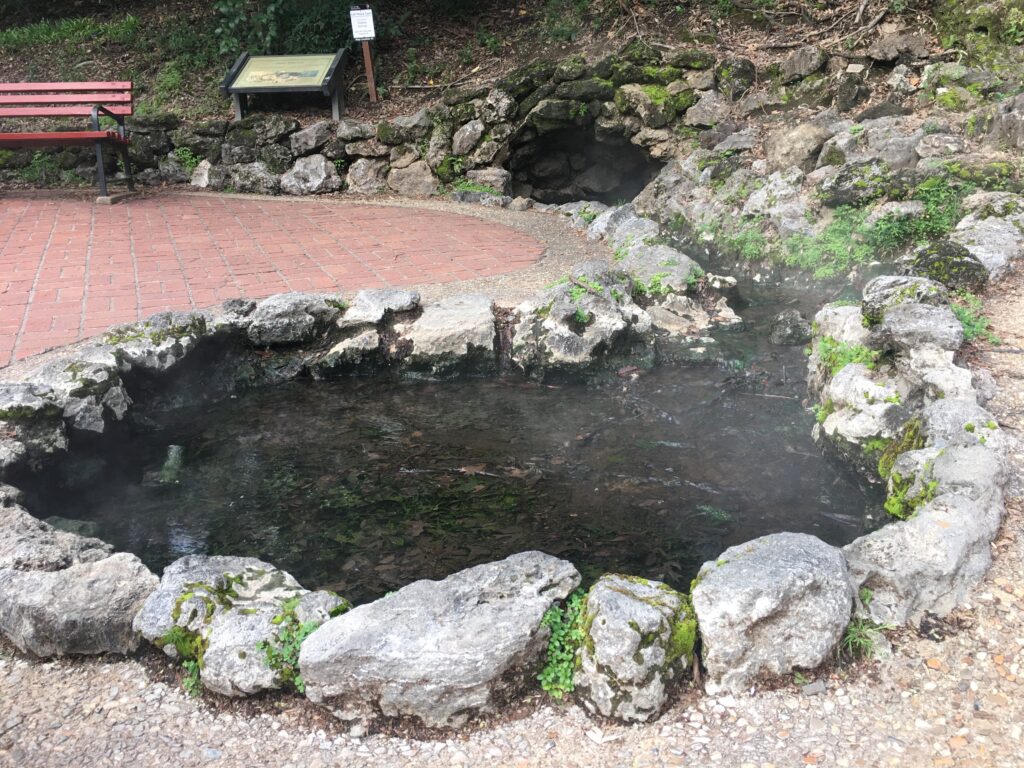 Hot Springs heyday
Hot Springs had it's heyday in the roaring 20s when communal bathing was a thing. They called it "hydrotherapy." Well heeled travelers and gangsters alike roomed at the grand Arlington Hotel, got their spa on and worked out on Dr. Max Oertel's system of outdoor graduated exercise trails, then smoked stogies at the Ohio Club.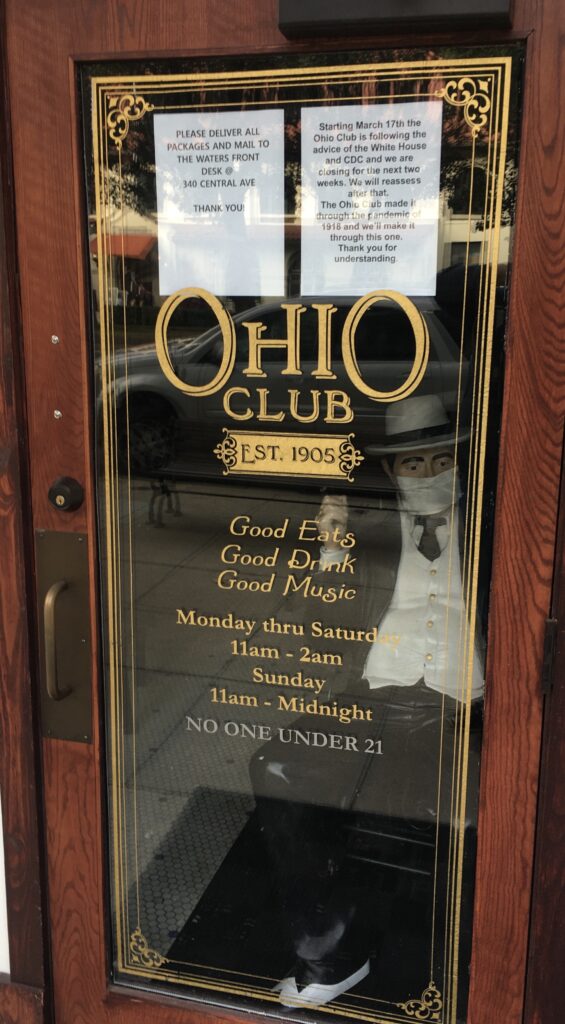 We hiked the most difficult Peak Trail, a vertical half mile to an Observation Tower overlooking the city. Hot Springs National Park is on the side of a mountain, 6 blocks wide and 500 feet high. Brennen says it's the best place in the world to take a bath, get a massage and day drink.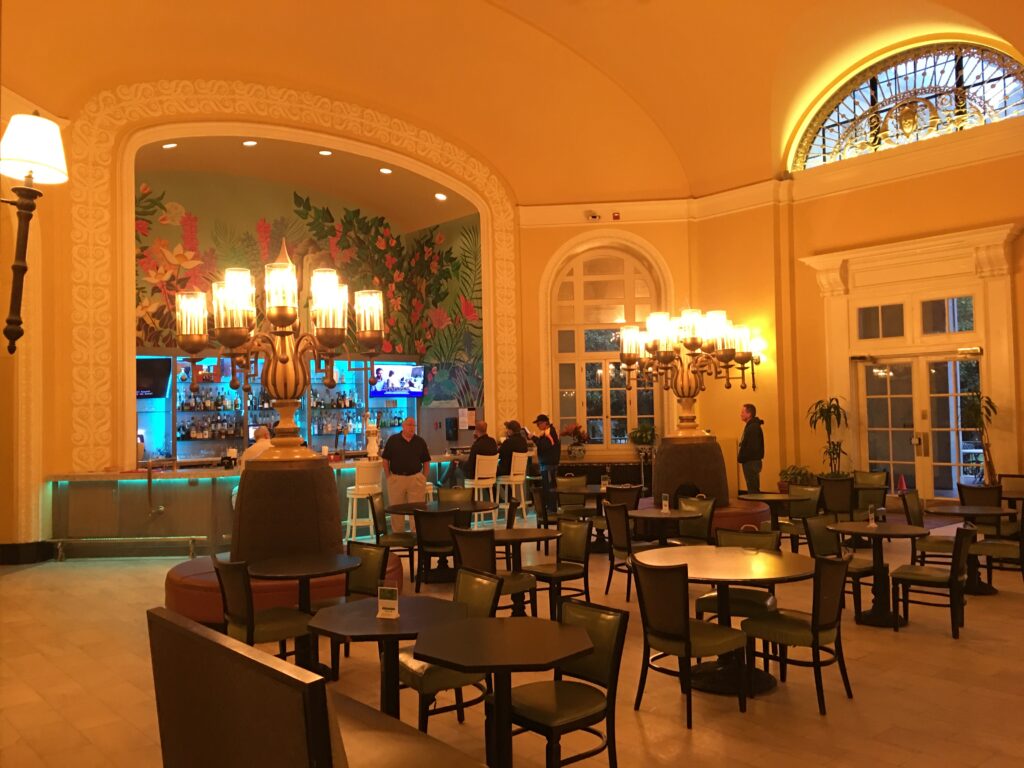 Hot Springs was perfectly situated to dominate that vacation-bathing market and built bath houses, hotels, and vacation resorts accordingly. Today, on COVID-St Patty's Day, the Arlington hotel had a Kubrick-Shining vibe. We strolled the large ornate neo-classically decorated lobby until we found a solitary hostess who we were pretty sure, but not entirely sure, was real and not a ghost. She asked hopefully if we had dinner reservations in the enormous and entirely empty dining room, eager to do her job but unsure of what tomorrow would bring.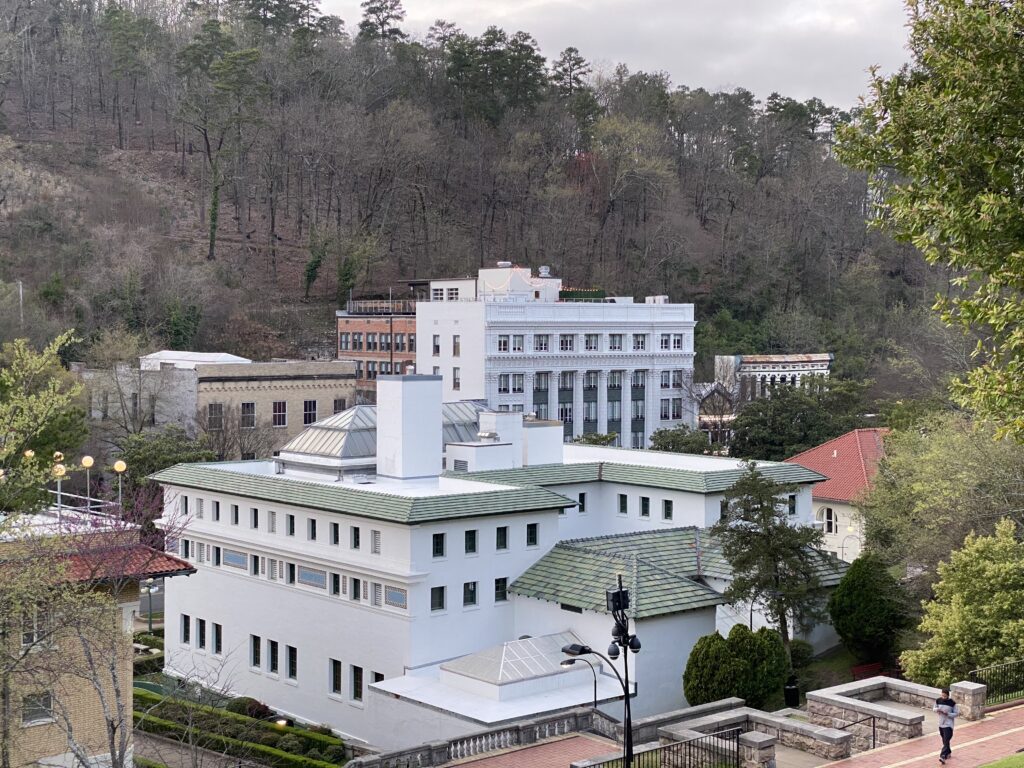 As a landmark for mobsters and movie stars, the Arlington has held on to its past glory better than many institutions on the fringe of town. Hot Springs real estate sits ready for a real estate tycoon betting on a bathing revival.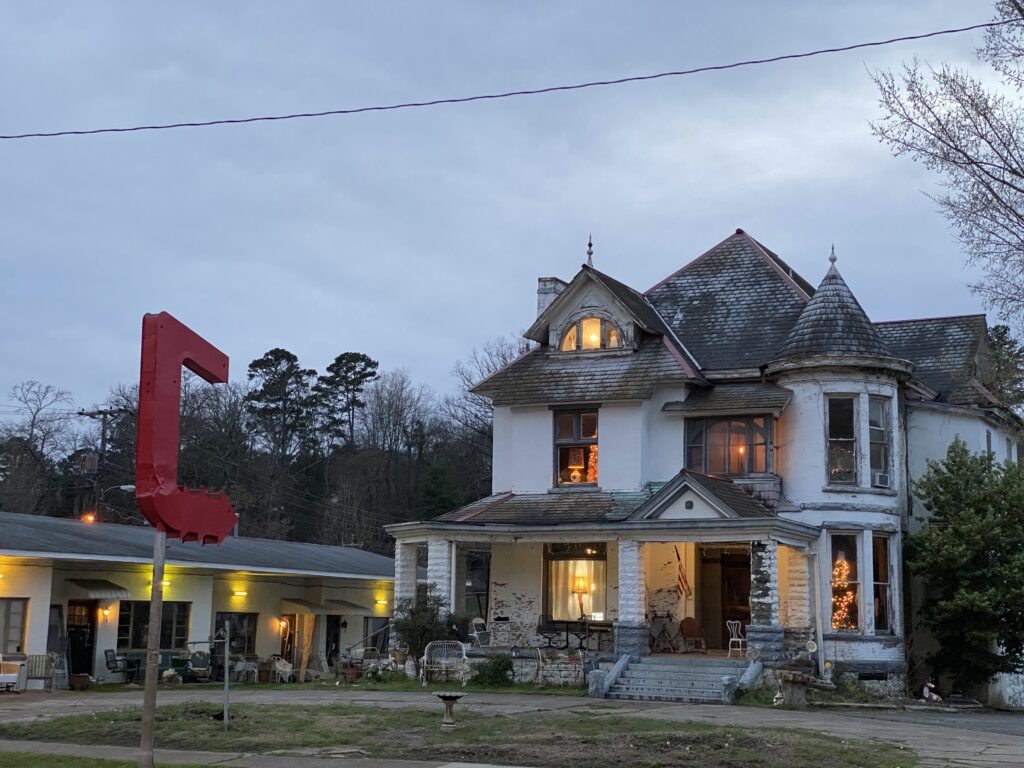 In Search of
Until then, Hot Springs makes for a fascinating National Park visit. The town has a plucky feel to it. Businesses that have weathered the rise and fall of economic activity proudly offer a glimpse of an earlier America searching for the same things we search for today, health and happiness. Netflix and Disney have supplanted hydrotherapy and hiking as popular pastimes. It is not at all clear that we are any healthier or happier but Hot Springs stands ready to welcome us back when we come to our senses.