At 2,601 miles, we just completed the last stretch of the repositioning roadtrip, from Leasburg Dam State Park in Radium Springs, NM to Davis Monthan Air Force Base, Agave Gulch Fam Camp in Tucson, AZ. It's been a helluva ride – biked the James River in Gladstone, VA … frontiered at the Davey Crockett Homestead in Lawrenceville, TN … played disc golf at the Cedars of Lebanon State Park in Lebanon, TN … got schooled at the Civil Rights Museum in Memphis … magnetized the fridge in Arlington, TX … witnessed the oil boom on the way to Lake Colorado City, TX … got a GIANT hype vs hep look at trendy Marfa, TX … spelunked the otherunderworld of Carlsbad Caverns, NM … hiked Leasburg Dam on the Rio Grande in Radium Springs, NM … about to discover Tucson over the next 2 days then visit an old friend in Phoenix before flying to Florida for Sheri's Mom's landmark birthday party. Then a drive back to DC Excited for the holiday season and pick back up again in January as we fly to Tucson and pick up Betty for wintering in San Diego and Laguna Beach, CA. We love being on a Life Reboot!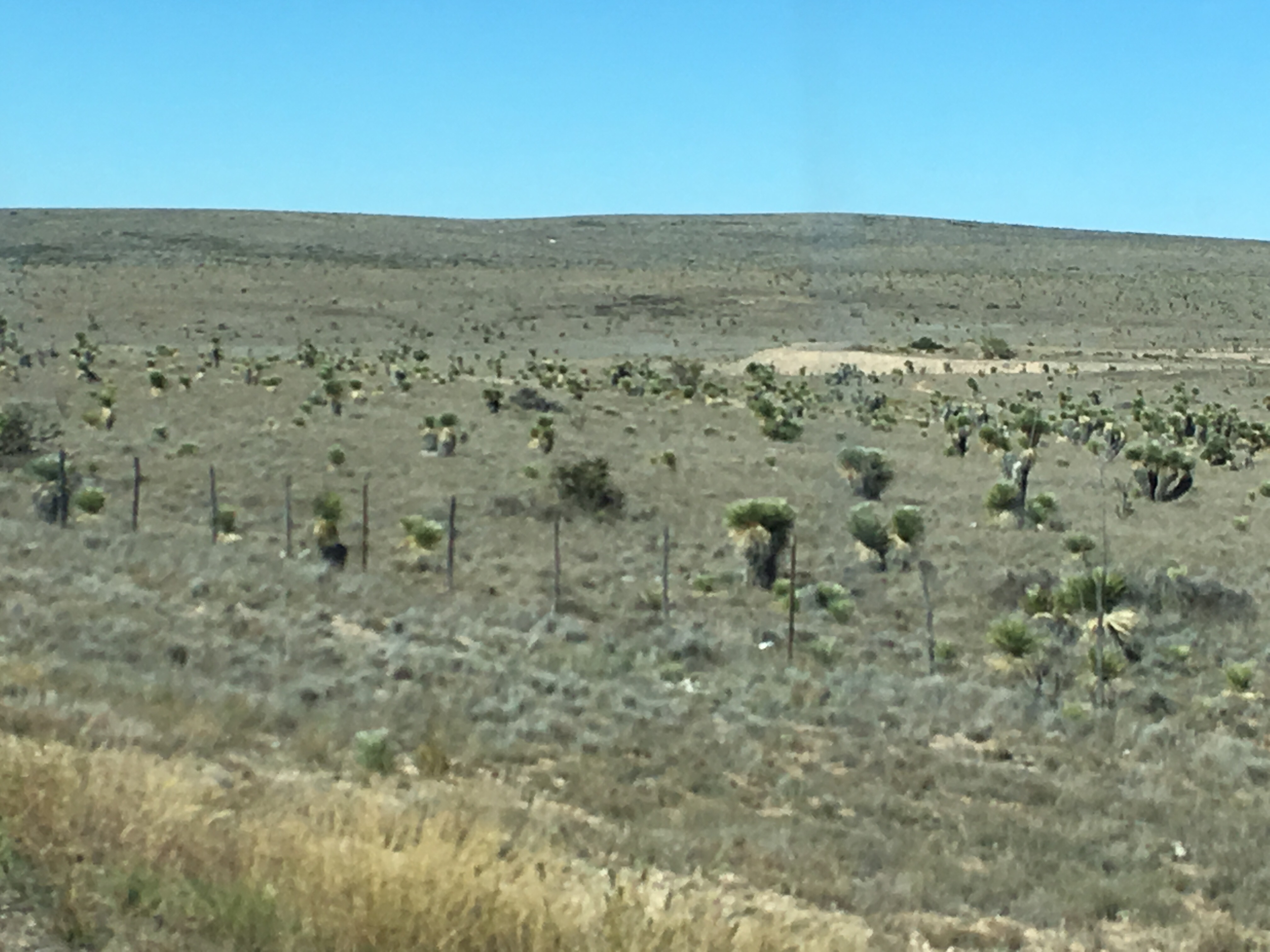 When we left Carlsbad yesterday for the 206 mile ride to Leasburg Dam, the first 115 was cactus fields. Nothing but cactus fields as far as the eye could see. Eric calculated the fuel requirements and put just enough $3.09/gallon Whites City gas to get us to El Paso for a Gas Buddy reported $2.49/gallon fill-up. When you're buying 70 gallons, saving 60 cents a gallon matters. The first 100 miles was a long uphill climb that sent Eric into stress overdrive as the gas gauge sank lower and lower til the low fuel light came on signaling 2 gallons remaining. We went over the contingency plan – which involved a very long bike ride on a partially charged battery. The gas spirits swooped in with 15 miles to go, where we crested the pass east of El Paso and made an idle decent into the Circle K with a big sigh of relief.
El Paso is a border city of salvage yards and industrial services that people advertise up and down the sides of the roads. Trucks, tankers, trains and taquerias dominate. With not much more to explore, we ventured on and discovered the largest antique mall in the Southwest region – The Whoopee Bowl in Canutillo, TX.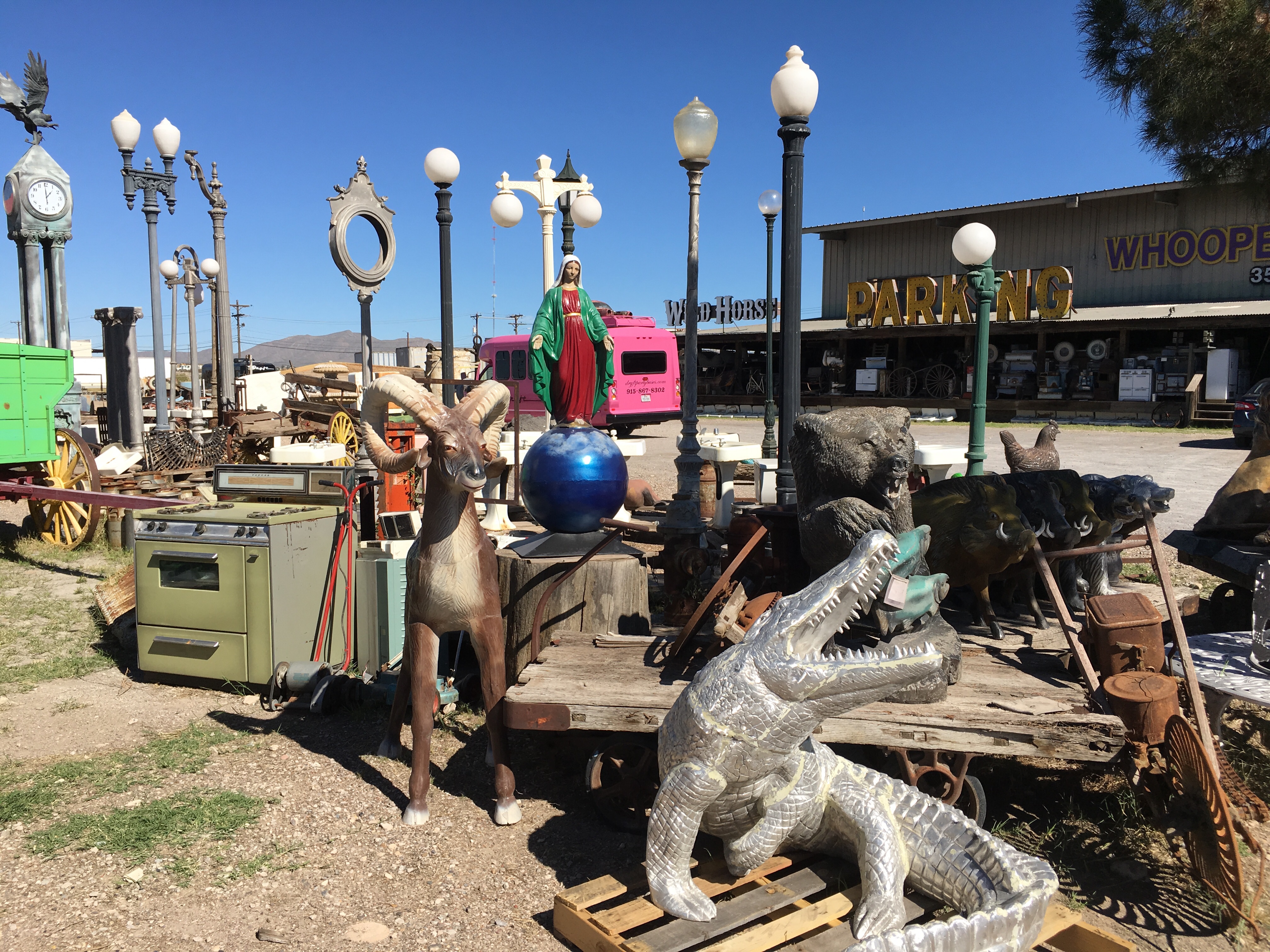 Like Carlsbad Caverns, The Whoopee Bowl left us speechless. 11,000 square feet and 7 acres of Americana make up a thrifter/pickers paradise. Whatever you collect or covet – it was likely at the Whoopee Bowl.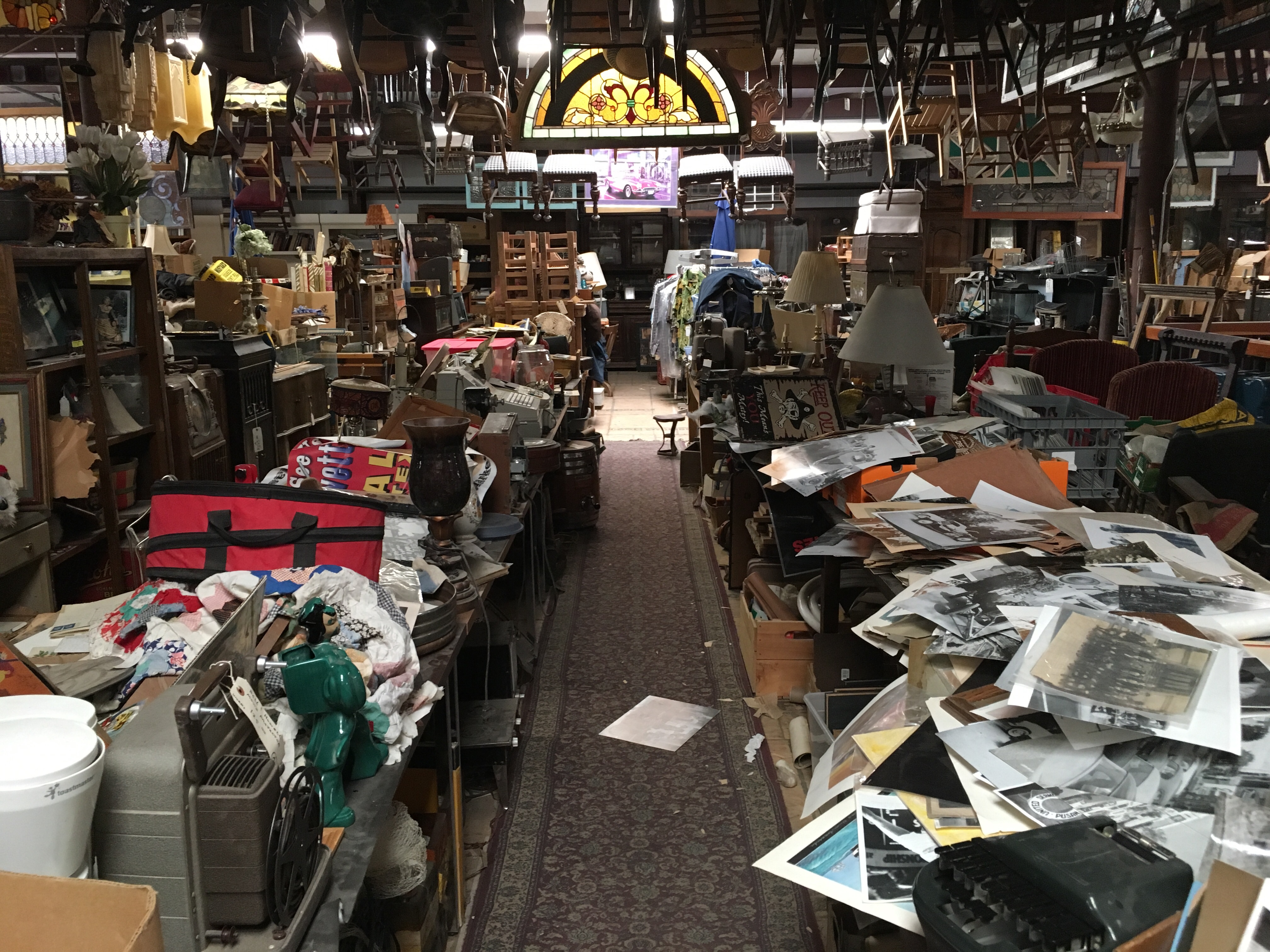 Even the Lone Ranger and Tonto were aghast.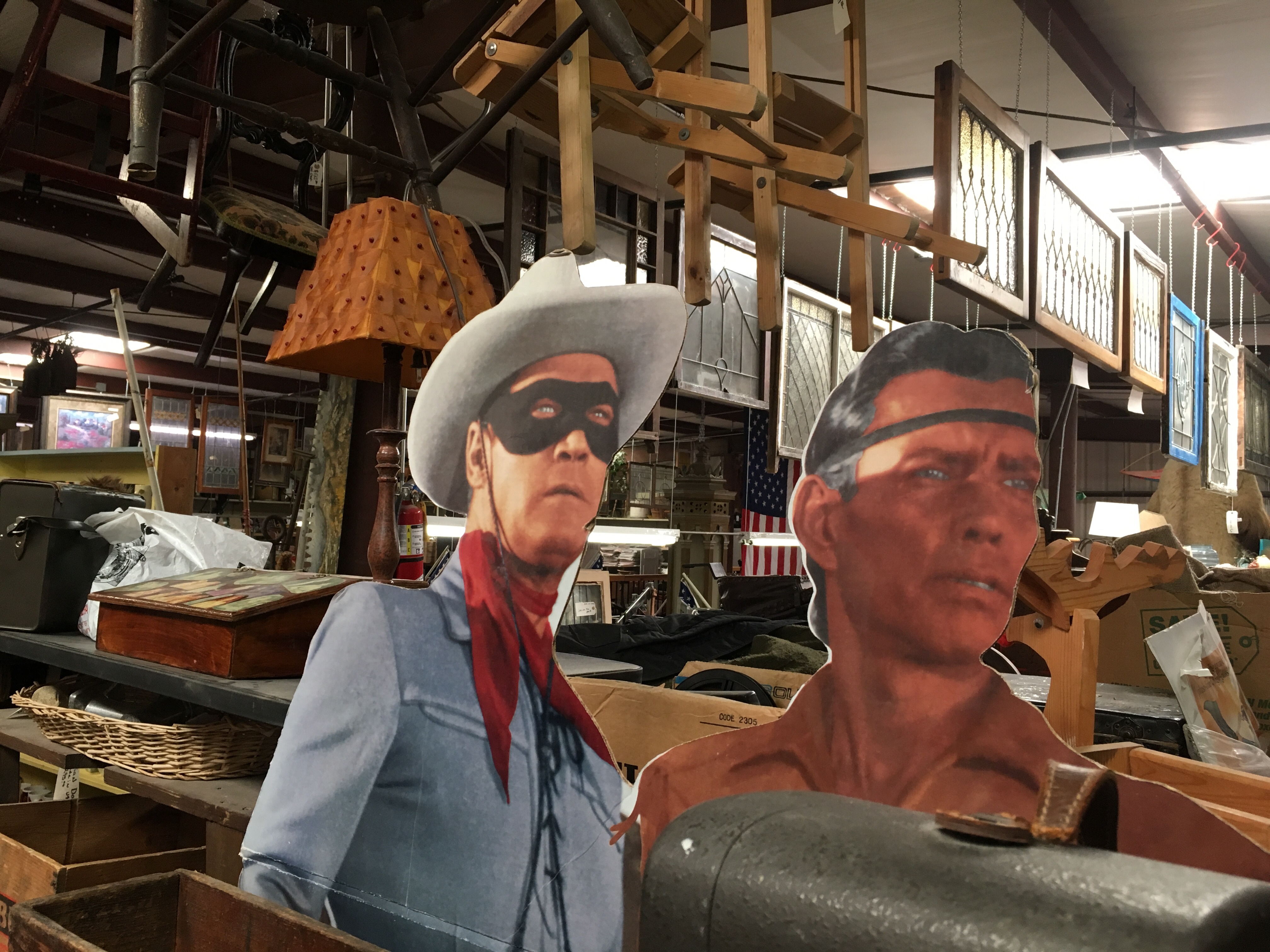 Hi Ho Silver, AWAY!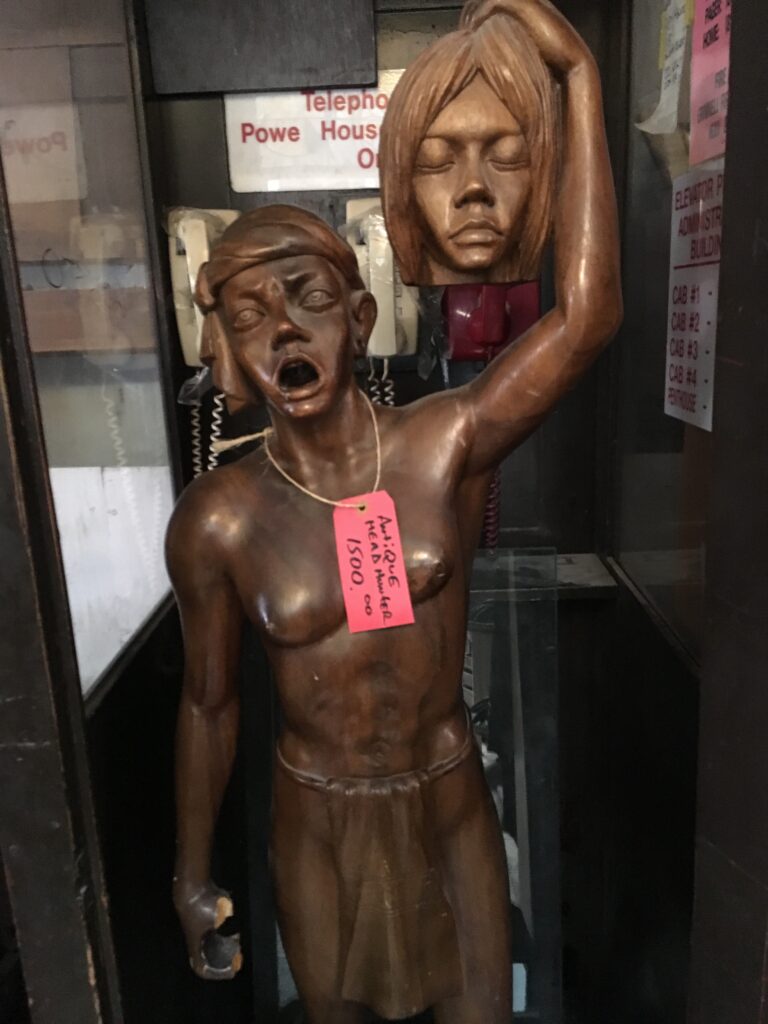 Our destination, Leasburg Dam, diverts water from the Rio Grande into the canals that service the pecan groves, chili farms and cotton fields around Las Cruces, NM. Wanting to see action, we hiked to the levee but the levee was dry. Apparently the water comes in when it's needed and this was not the season for water flow.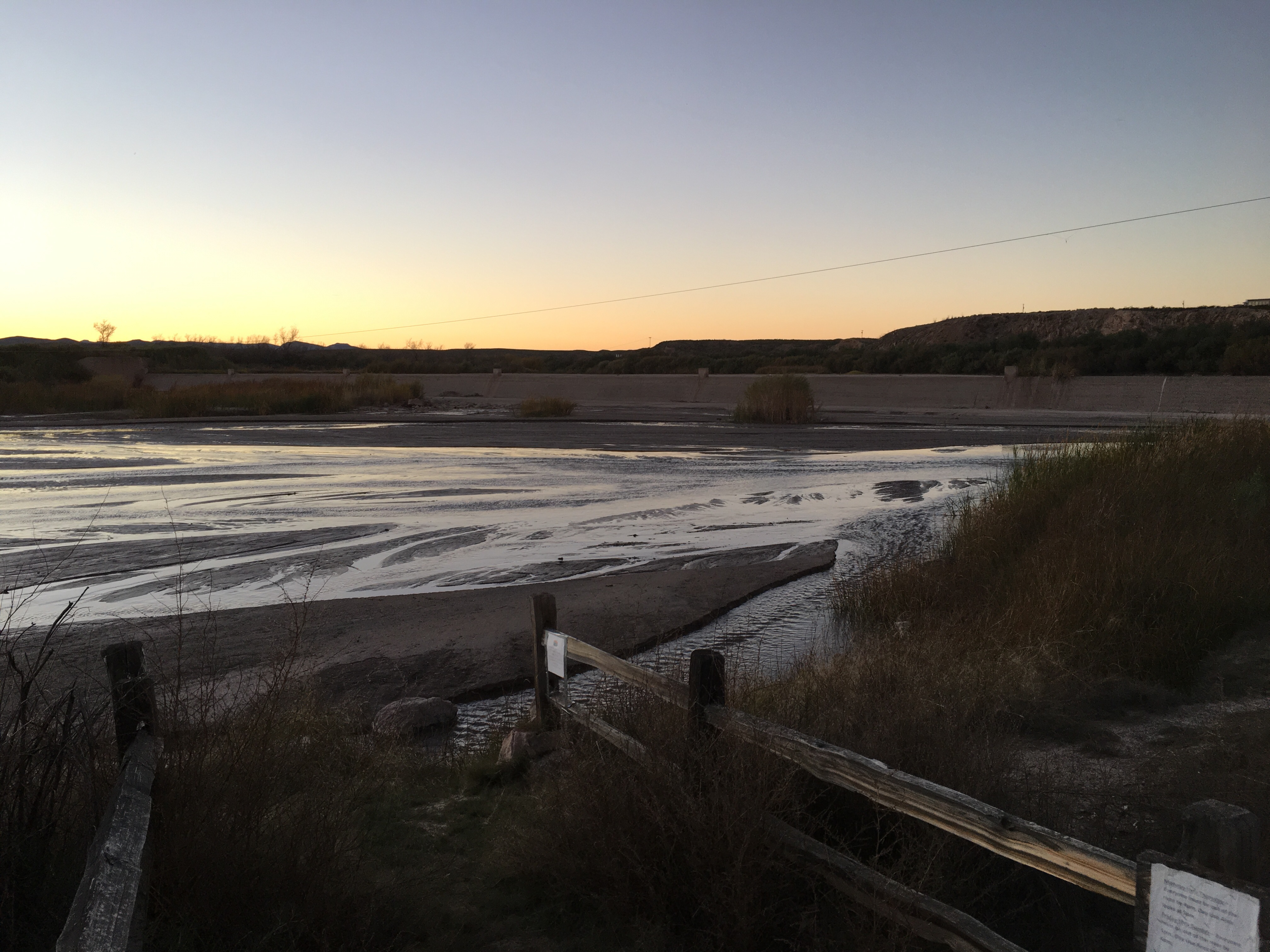 We loved, loved, loved the peace and serenity of the campground. $17 gets you a concrete pad with a fire pit and personal pavilion. We enjoyed leftover black bean chili with a cool breeze and setting sun, relaxing ahead of the 300 mile day ahead.
Leaving at dawn we had a good laugh at New Mexico's definition of congestion.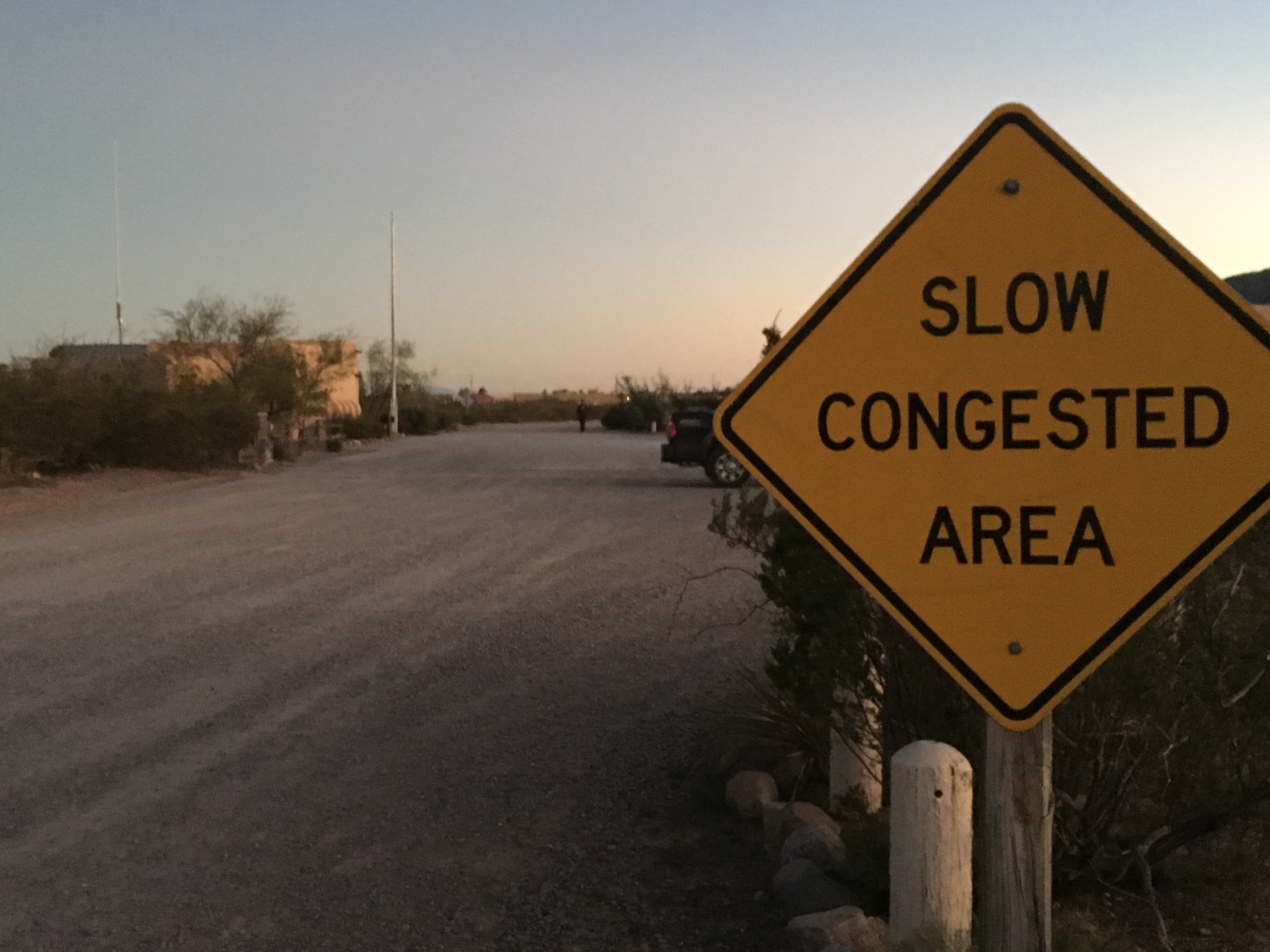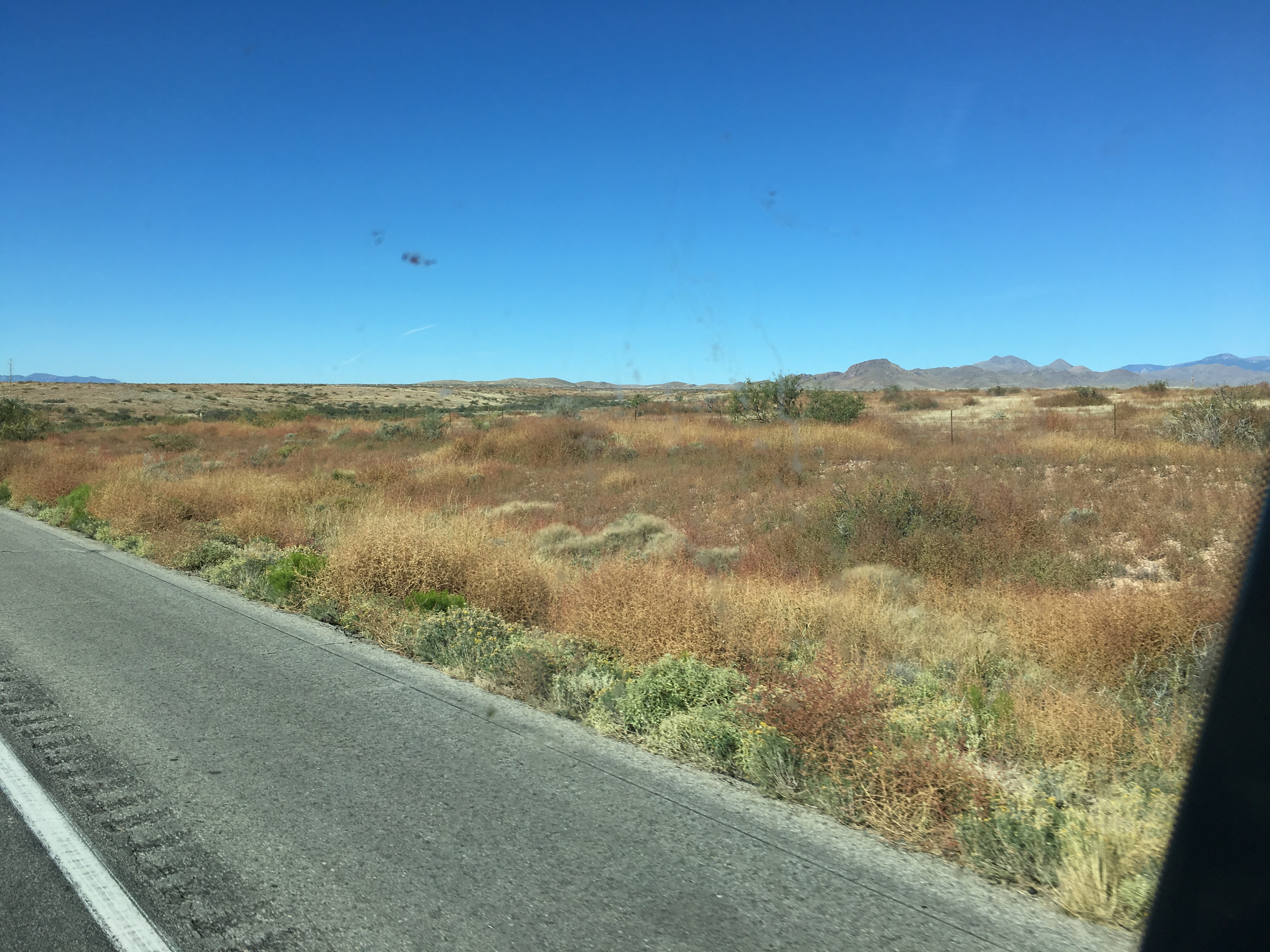 It was a very uncongested drive to Tucson with more miles of cactus, rock and Arizona's version of the fall brush color turn.
At first blush, we think Tucson may be Betty's western home. All the amenities of the base …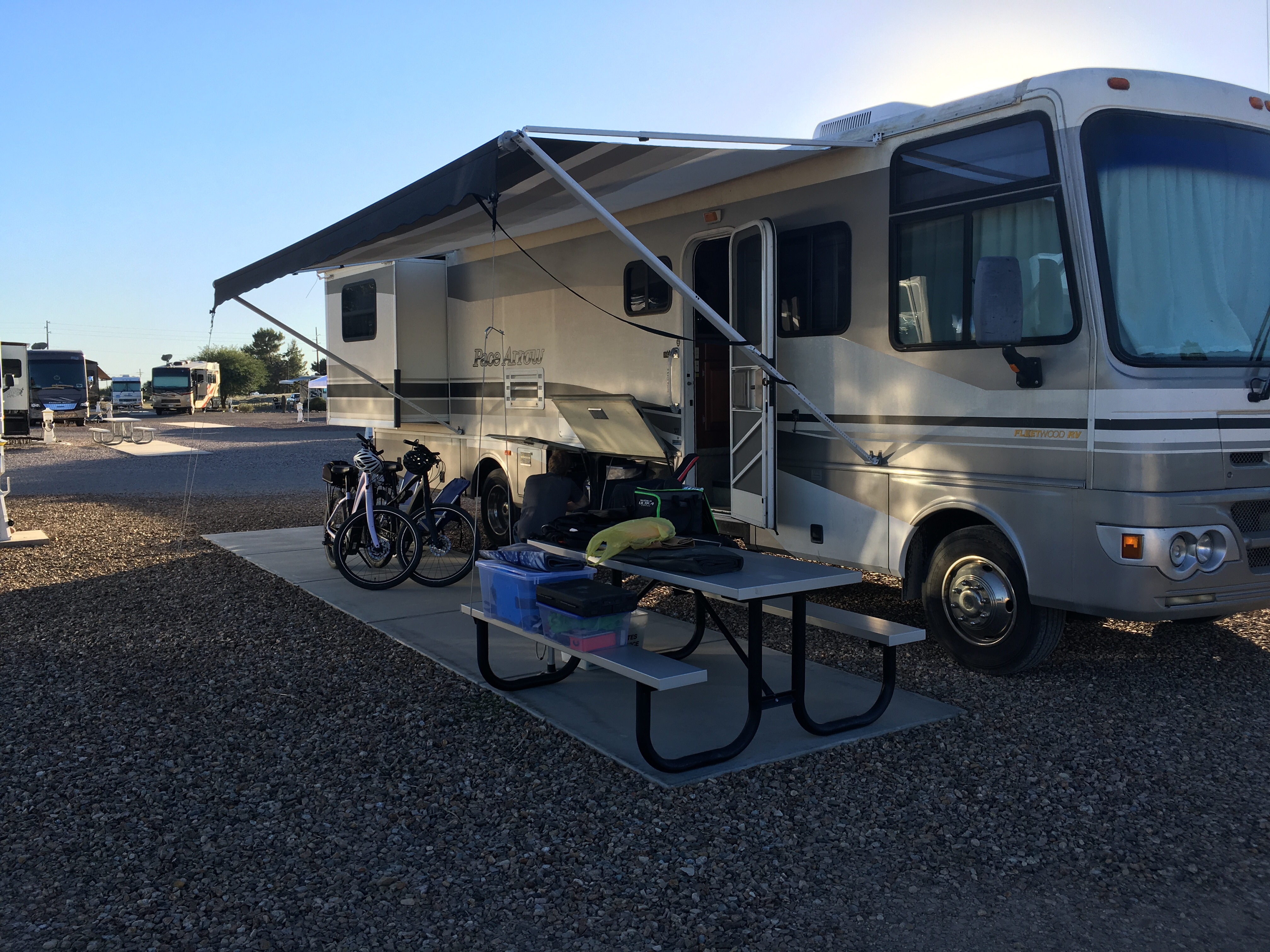 An airplane boneyard for Eric and Cactus is the new mushroom for Sheri!