Nestled in the mountains with two rivers running through it, Asheville, NC is the gateway to the Appalachians and often named "one of the best places to live in America. The setting is so copasetic that it was chosen by George Vanderbilt as the home to his famous gilded-age mansion estate, Biltmore. We were eager to see this Smokey Mountain gem for its vibrant arts life and outdoor charms.
The weather apps called for rain today, so we planned to reconnoiter and leave the Biltmore tour to later in the week. With something close to a full charge on the Como's, we rolled out of the campground onto Asheville roads. This "quaint" town has two types – high speed and higher speed.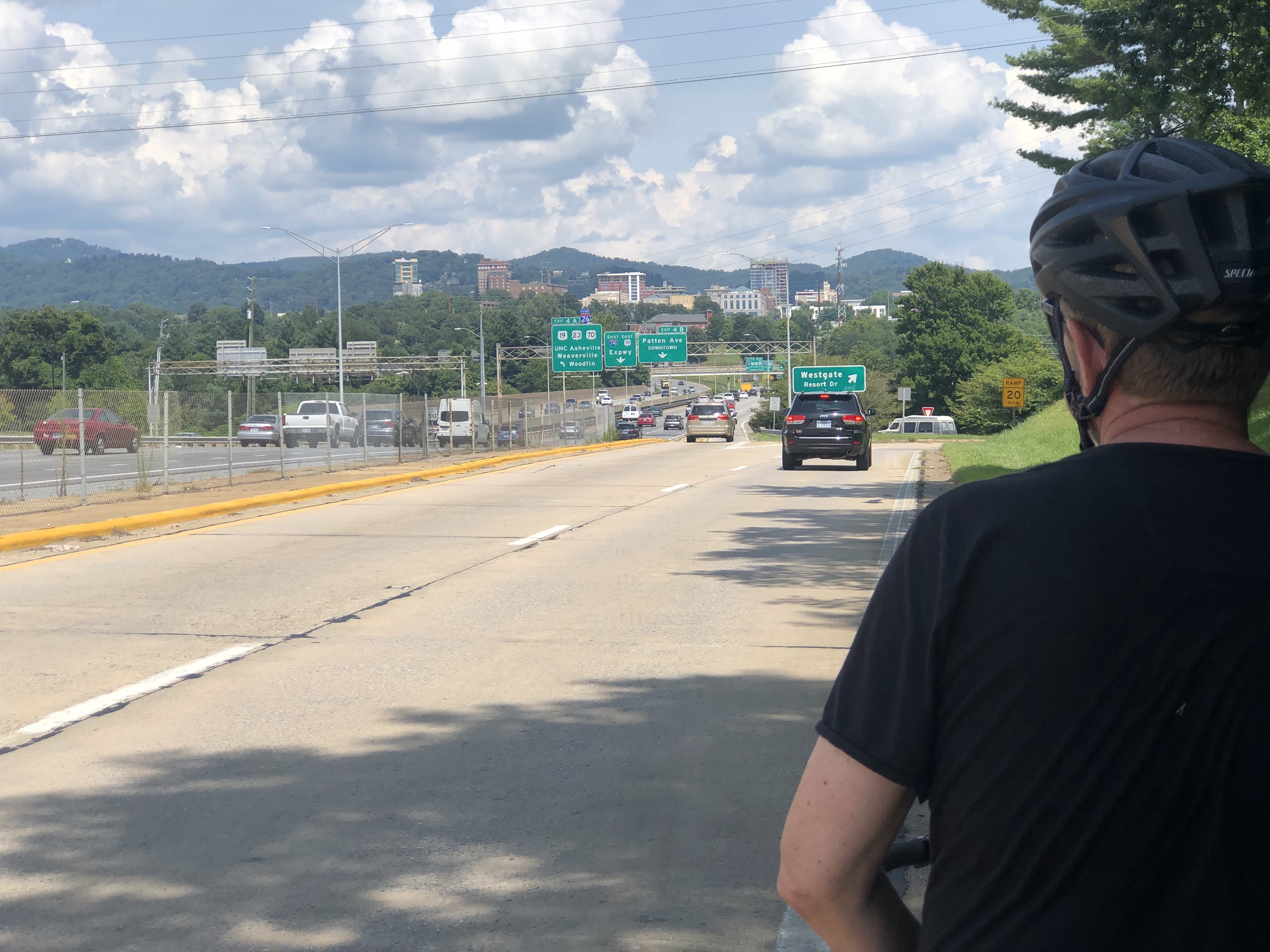 The higher speeds are interstates, on ramps, off ramps, connecting ramps, and clover leafs. Through the magic of massive interstate construction projects, these nearly level superhighways surround Asheville like a belt spanning gorges with huge bridges and flattening mountain tops through excavation. The Walmart Supercenter on the east side of town and the Home Depot on the west are only 11 minutes and 6 miles apart – if you are in a car.
The other types are steeply graded, winding, narrow, two-lane streets with no shoulders. Due to the rivers, creeks, ravines, and terrain, they twist and turn back on themselves like a plate of spaghetti. As bikers, we were relegated to these. Getting across town on these roads might take you twenty miles, if it is possible at all. It appears that nobody bikes as our only compadre was a bearded Millennial on a hybrid road/commuter bike with full panniers who passed by us near the center of town.
Occasionally we'd come across a road with the familiar "Bike Lane" symbol stamped in white. It was a nice thought but ultimately meaningless as the road had no attributes of a dual use road. Flying down the steep grades with white knuckles ready to grip the powerful front and rear disc brakes, we were a minor impediment to local traffic. Pedaling up the grades with maximum electric assist, however, it was a different story. Traffic either backed up behind us matching our approximate 10 mph speed, or roared by under full throttle brushing by us before some car on the down-grade traveling in the opposite direction took their passing lane. We got used to it much like William Tell's son got used to having an apple on his head.
Since the rain was supposed to fall around noon, we set out for 9 holes of disc golf at Richmond Hill, a popular and picturesque mountain park on the north side of town. Here we traversed the wooded course like two mountain goats then pedaled south into town and the River Arts District.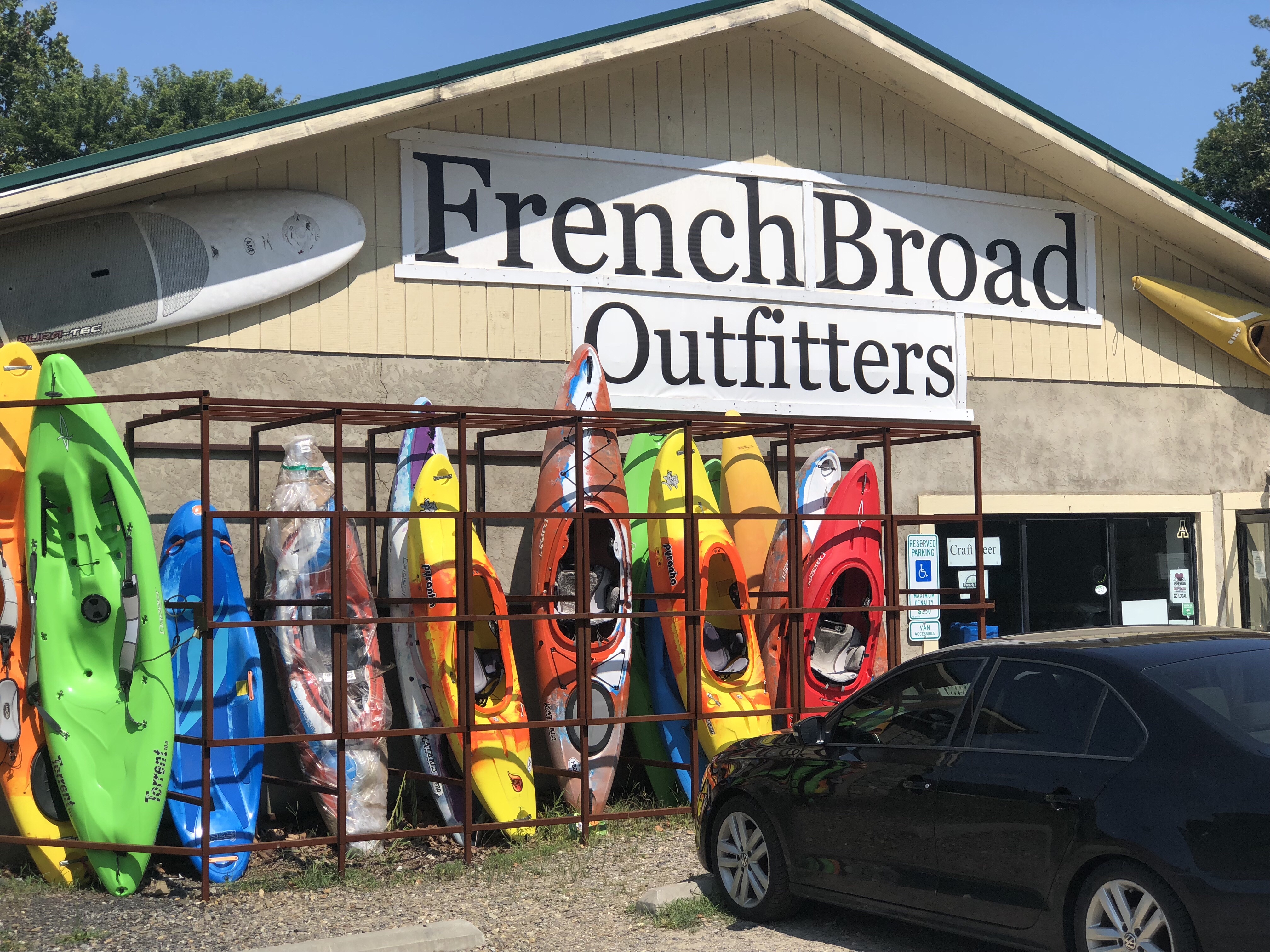 Along the way, and quite by chance, we found French Broad Outfitters where we made plans to kayak the French Broad Creek through town on another day.
While there, we chatted up the shop owner who was a 20 year resident of Asheville. His views on the emergence of Asheville as the new Mecca of the Appalachian were spot on to what we had been reading in blogs and forums. New folks were pouring into Asheville every year. The tourist industry had experienced more than a decade of double-digit growth. "Old Asheville," whatever that was, was nearly gone, replaced with traffic, trendy and pricey "zero impact" mountain-style homes, tourists, and retail. Did we know that there used to be an adult movie theater in the Arts District? Those were the good ole days, I suppose. He was ready to leave, except his two homes kept climbing in value so he couldn't sell yet.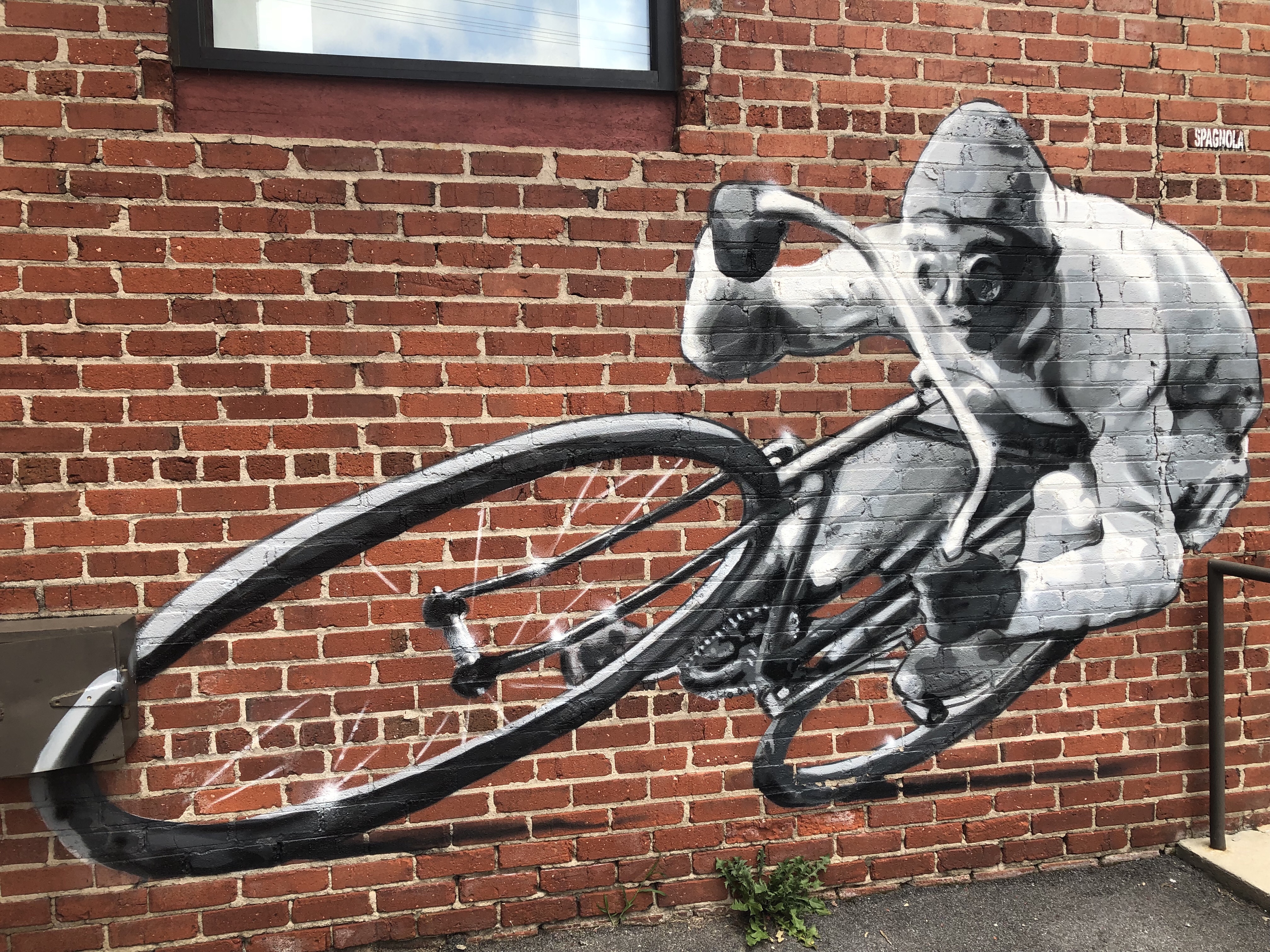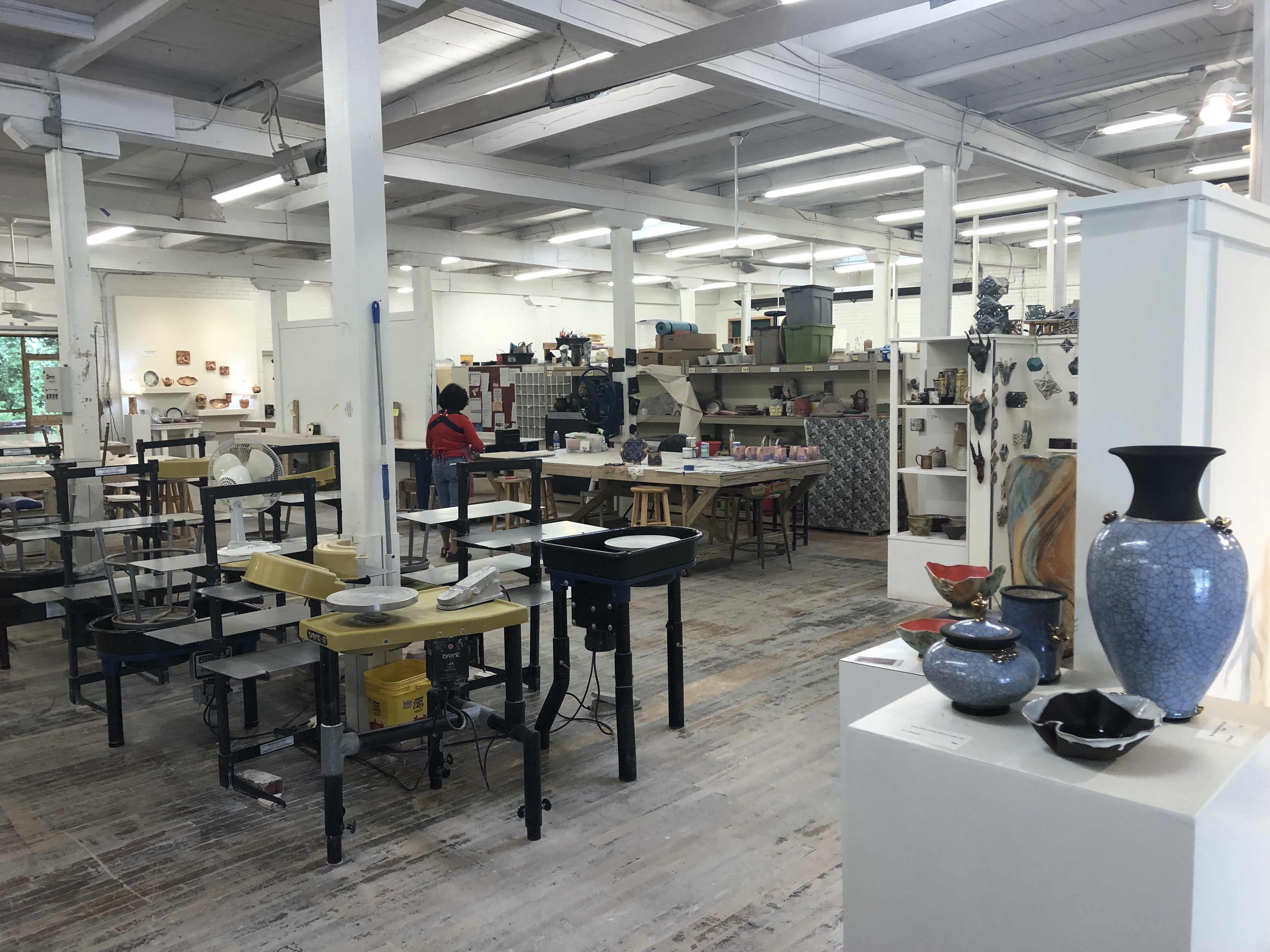 He was not all wrong, though. Cookie-cutter Zero Impact homes were going up everywhere, and not for the $90K our kayak dude had paid for his first house. The roads are a mess. There is no ambience of a quieter place tucked into the mountains. But, the River Arts District was vibrant. Artist studios specializing in pottery, glass, painting, fashion, and even cane chair making surrounded a working rail yard. It felt a lot like our time at Art Detour in Phoenix, where tourists wander through industrial buildings watching artists at work who largely ignore them. At one time this had been the seedy part of town, literally on the other side of the tracks. Now it is filled with talented, creative people making what moves them. From classic to provocative and from fine to kitsch, there is something for everyone at every price range. Our tour of the arts district gave us ideas, inspiration and a pair of clay-fired avocado earrings.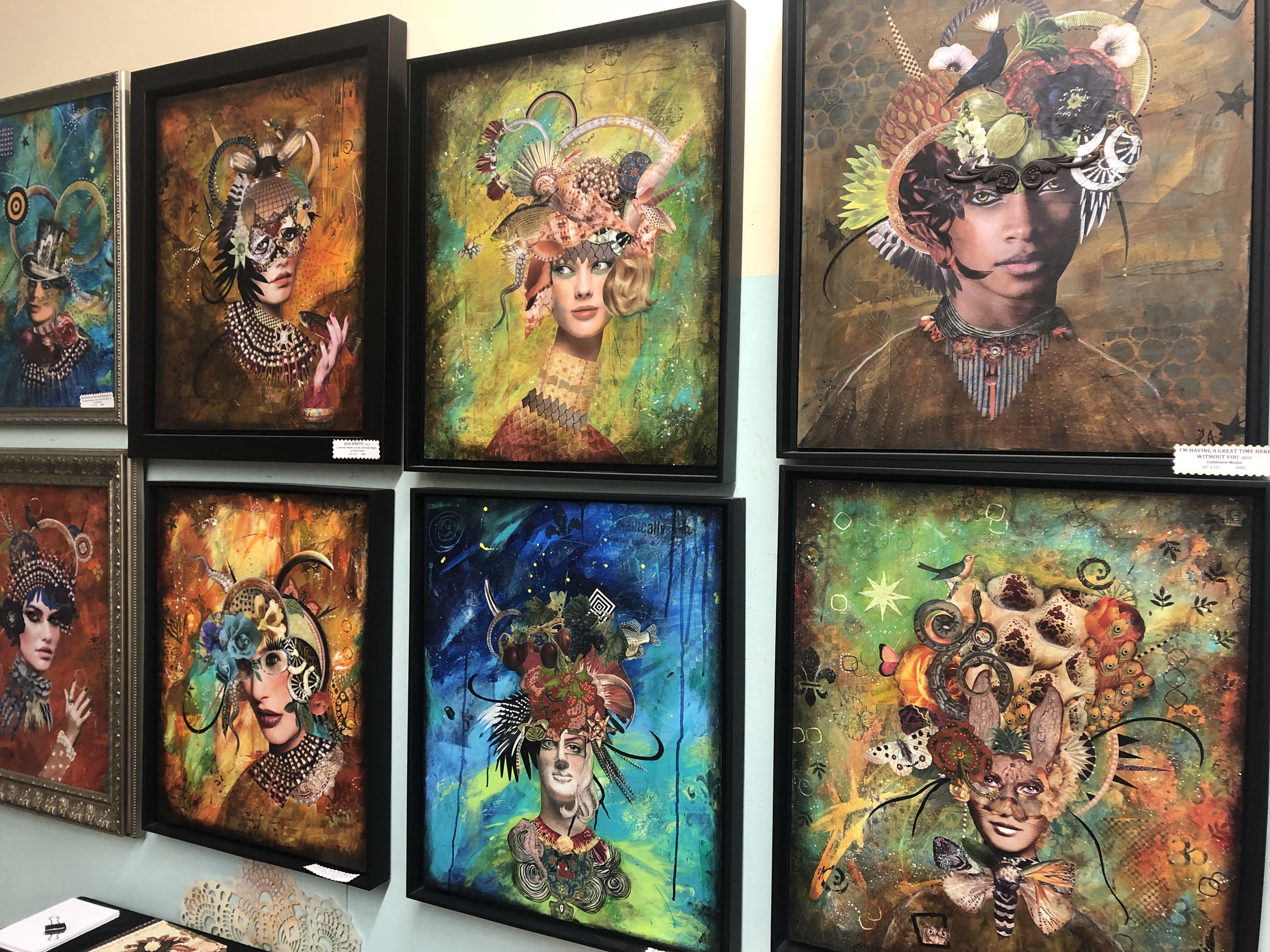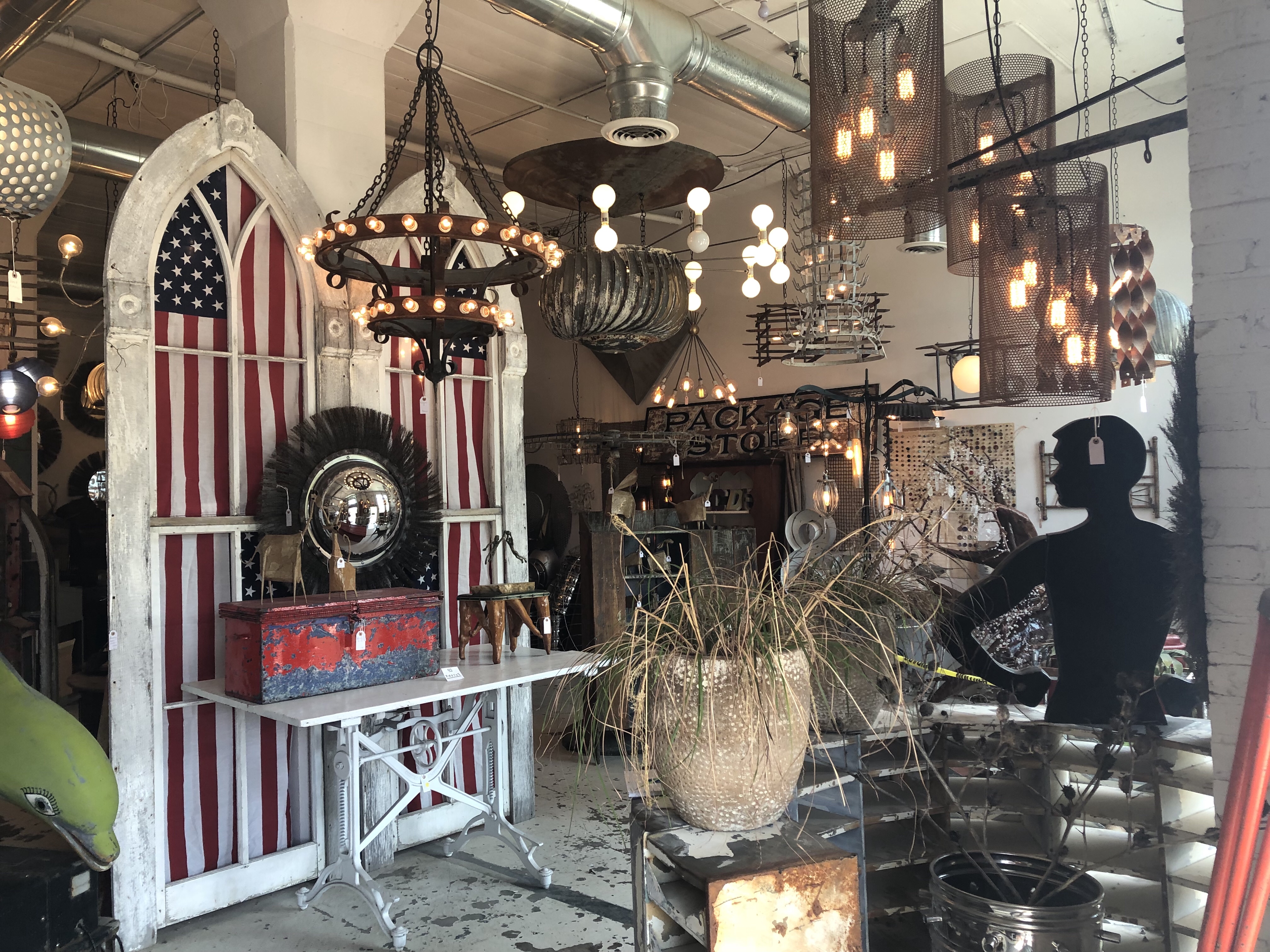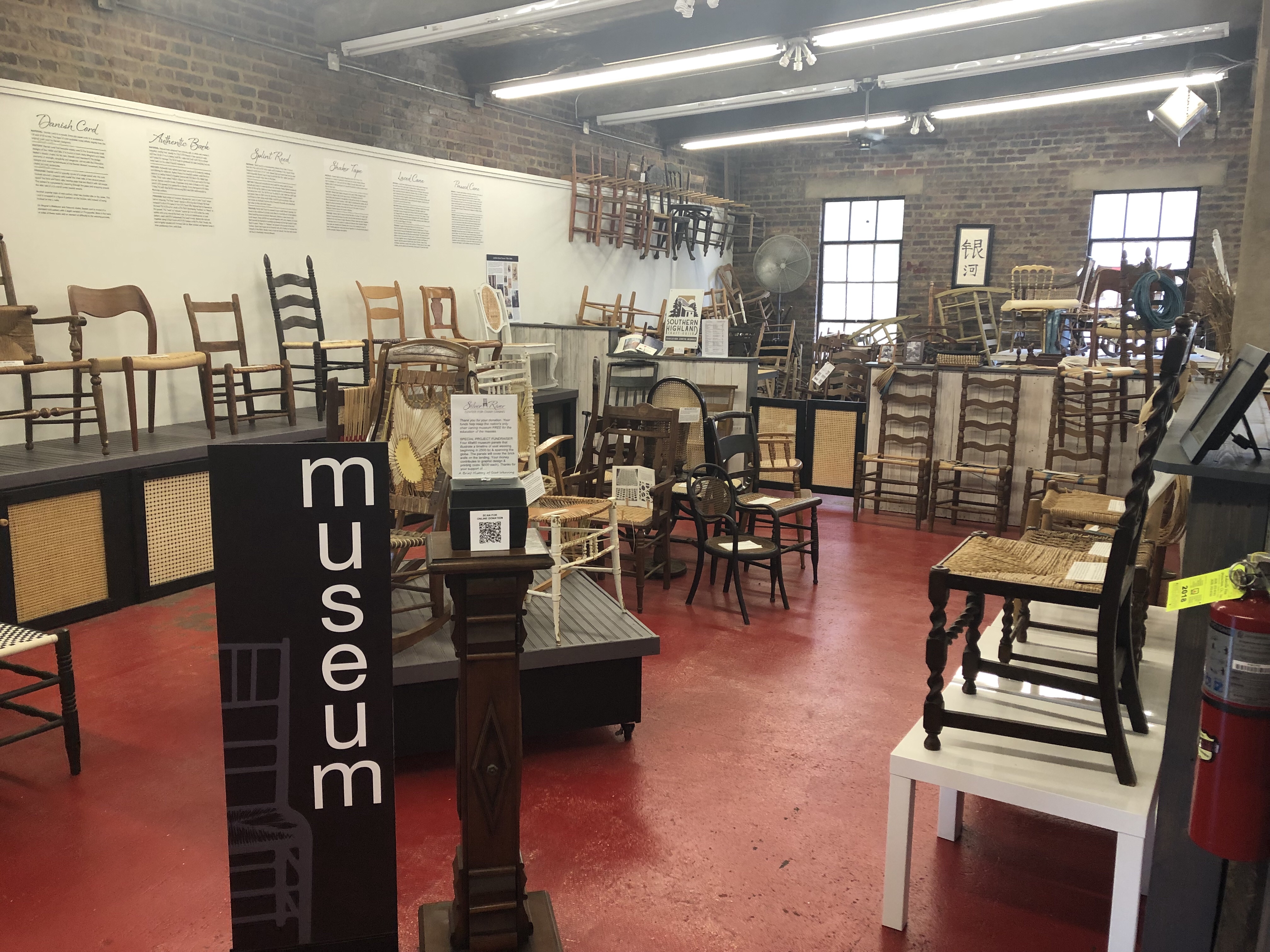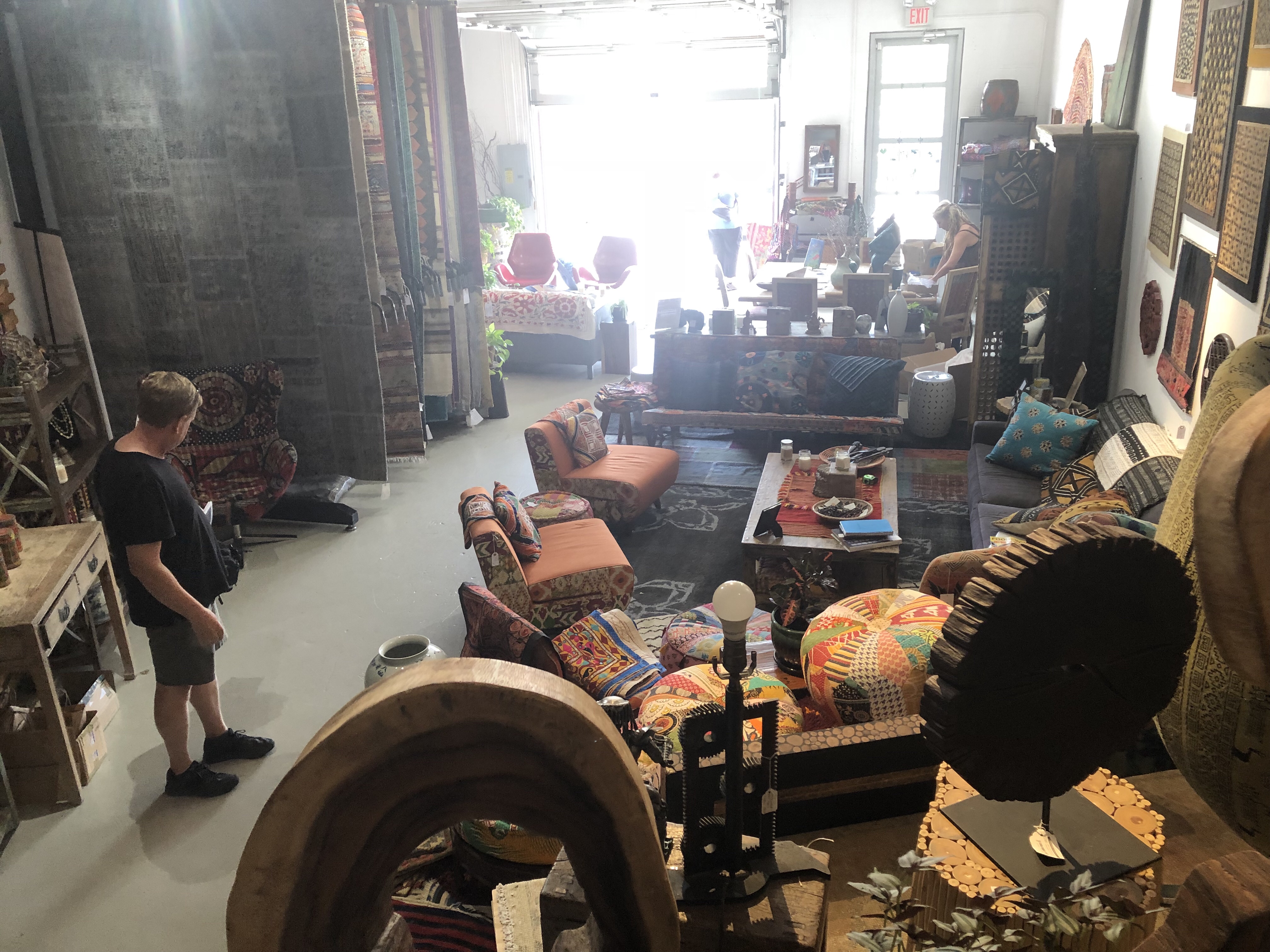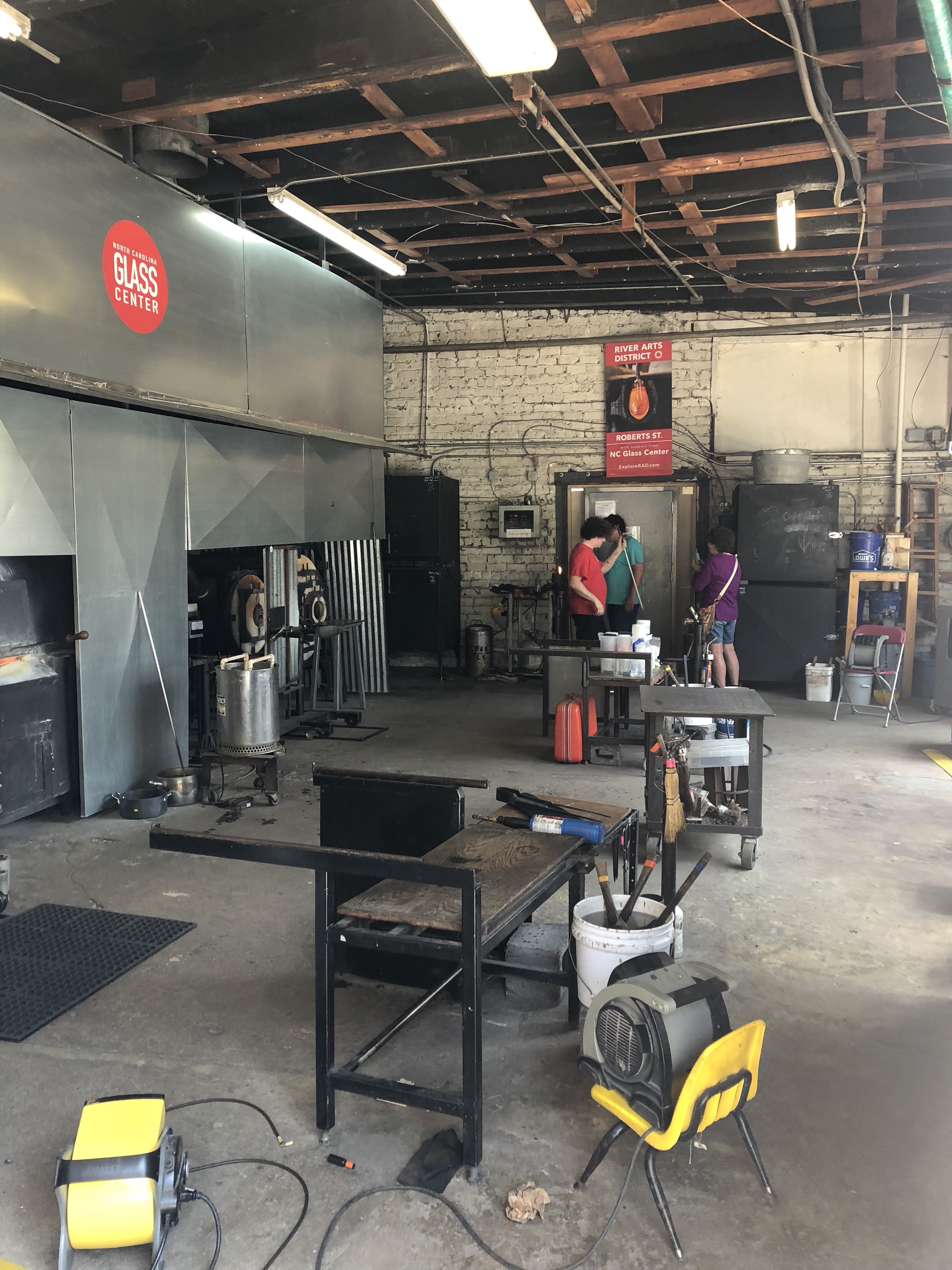 After a few hours of art appreciation and our batteries down 3 bars we navigated rollercoaster roads to beat the noon rain now forecasted for 4pm. En route we crossed into West Asheville, the "all the rage" place to live and stopped in a vintage clothing store that got our thrift juices flowing. Even though we were close to home, what's a few more miles to hit the mega Goodwill? Those few more miles were months off our life. But we did pluck 25 cent wind chimes from the clearance center filled with bins of random stuff. Time to art those up!